The annual Summer FEstival is here again... The last time 三人went there was 3 years ago, when I was still in year 1 of my studies in NTU.. But the location is still the same, at the Singapore Japanese School, except that this year, they had the wet weather plan.. So everything was kind of indoor and we didn't go down to the field... Oh, and this time round, each of the さん人 except me, brought along a 'date'.. Hehe... but oh well, it was weird though.. 2 couples and... me... in Yukata浴衣...
As usual, there were Japanese food for sale, sold by different food stalls.. And the stuff sold did have a touch of Singapore style to it... Price was kinda high too. There were the Japanese soccer players in these orange jerseys.. I think they are from the Singapore Lions or something.. Not so sure... But I do think the guy on the left is extremely cute!! Damien's date thought so too... That's why we took photo with the cute soccer players together.. :S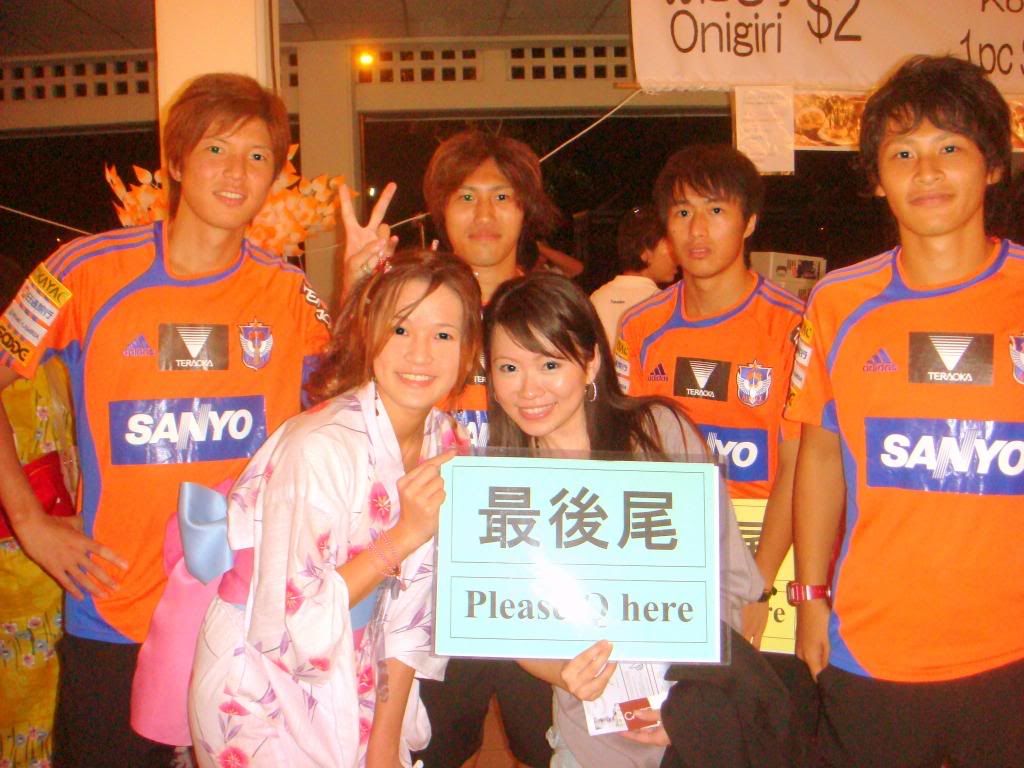 Elvin bought this bottle of ラムネRamune.. It has this top for you to press in, the ball will drop into the bottle... and release guess some how... Its interesting though... Probably the gas goes into the drink by pressure... Not sure...