Harajuku 原宿
So let's start the day with 原宿Harajuku.. The all famous Harajuku is famous for shopping and the cosplay... There are people here dressed in gothic dressing, lolitha dresses, etc.. The famous street in 原宿 is called Takeshita street.. There are shops selling mainly fashion stuff here... Really bustling and lively place..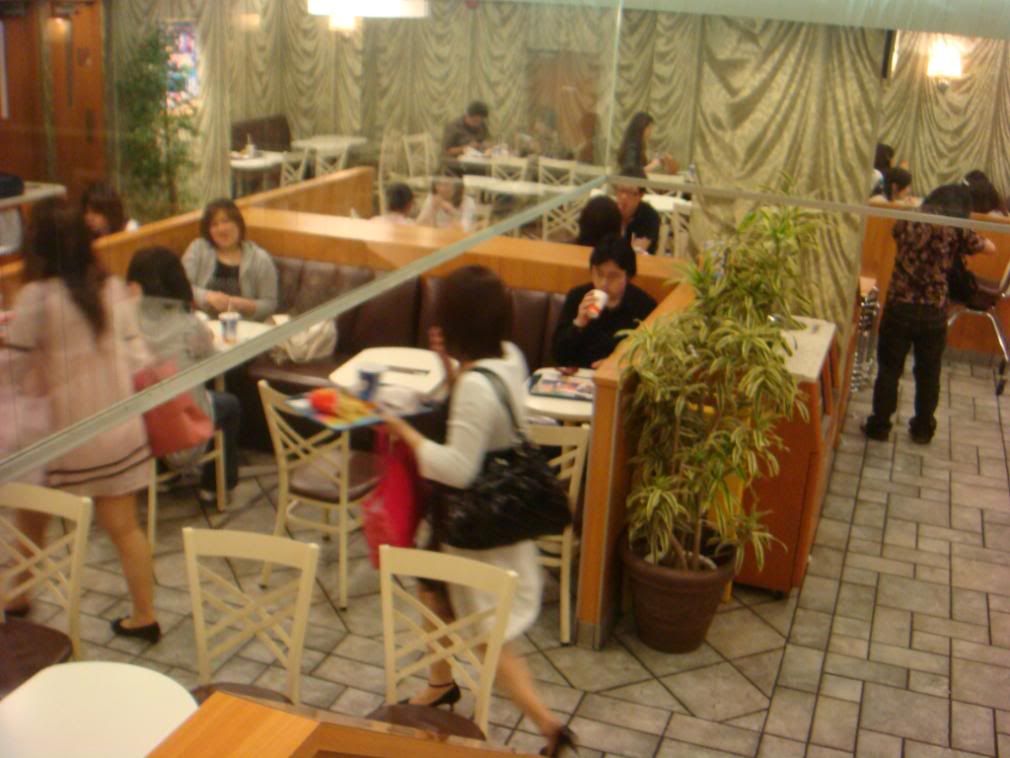 You probably can't guess, but this place is actually Mac Donald's.. where people hide from the rain or take a break from the shopping... Or even use the toilet... (Like me!!)
One of the must not miss places here are the crepe stalls!!! The beautiful crepes are not just pretty and cute, but the aroma of the crepe batter being cook simply draws the shoppers towards the display to choose their favourite crepe!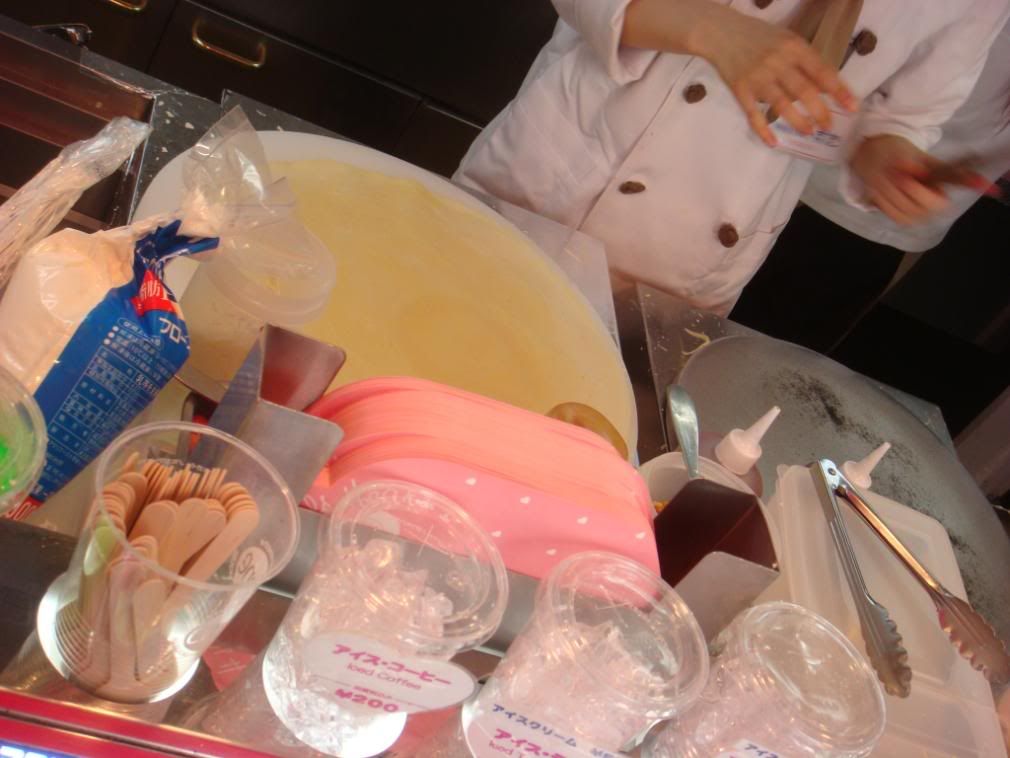 Check this out! My crepe is being cooked!! If I remembered correctly, I ordered blueberry cheesecake with some fruits and ice cream...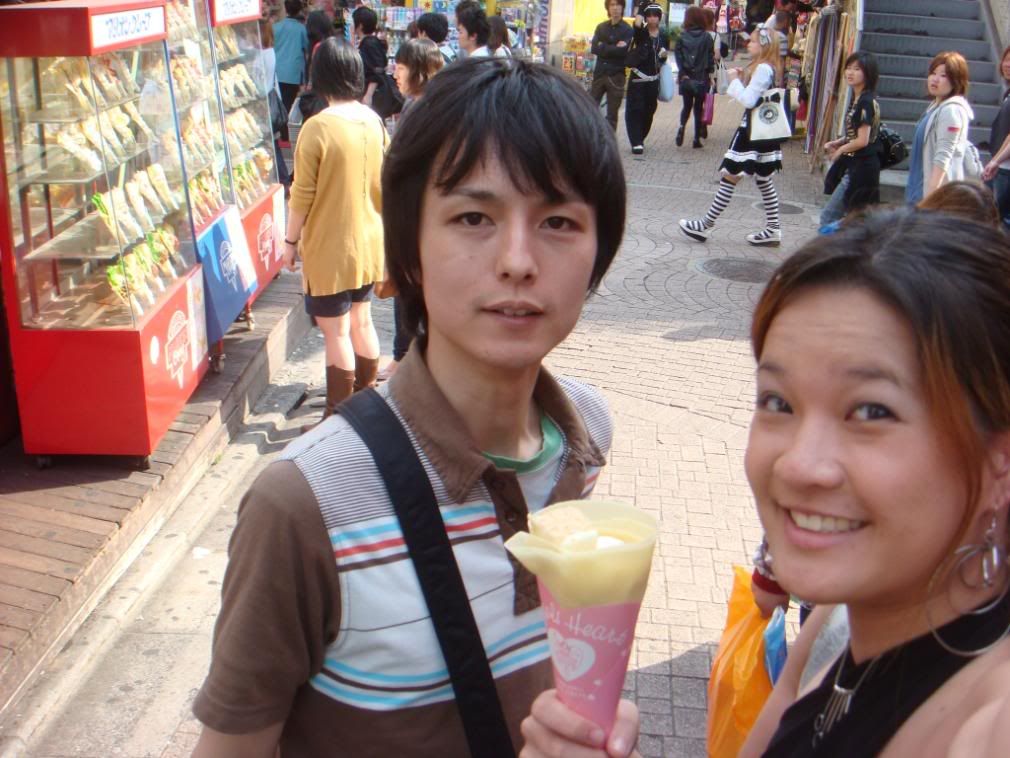 And check out the girl in the background in striped stockings!! wahaha... As usual, タッチャン looks sleepy...
Omotesando 表参道
After the walk in Shinjuku, we crossed a road to reach a place called Omotesando... This place feels like the paragon of Singapore... Really classed with world famous designer brand shops...
Look at this... Doesn't this remind you of our Paragon?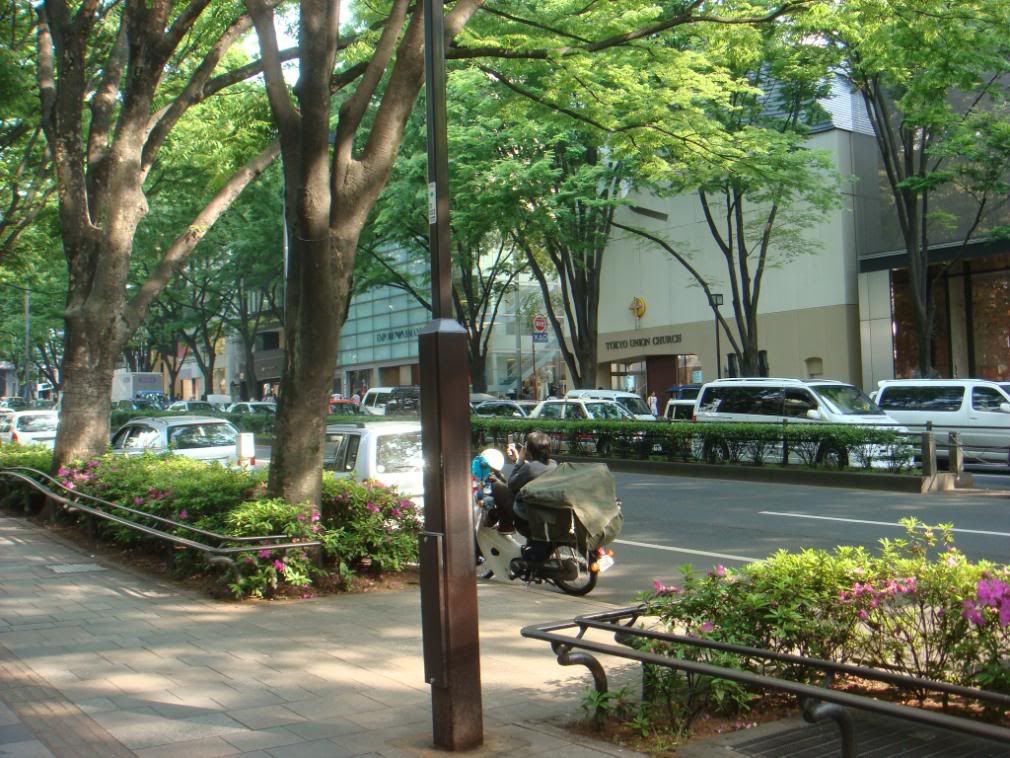 And this? Orchard ROad? Well, its just a street called Omotesando..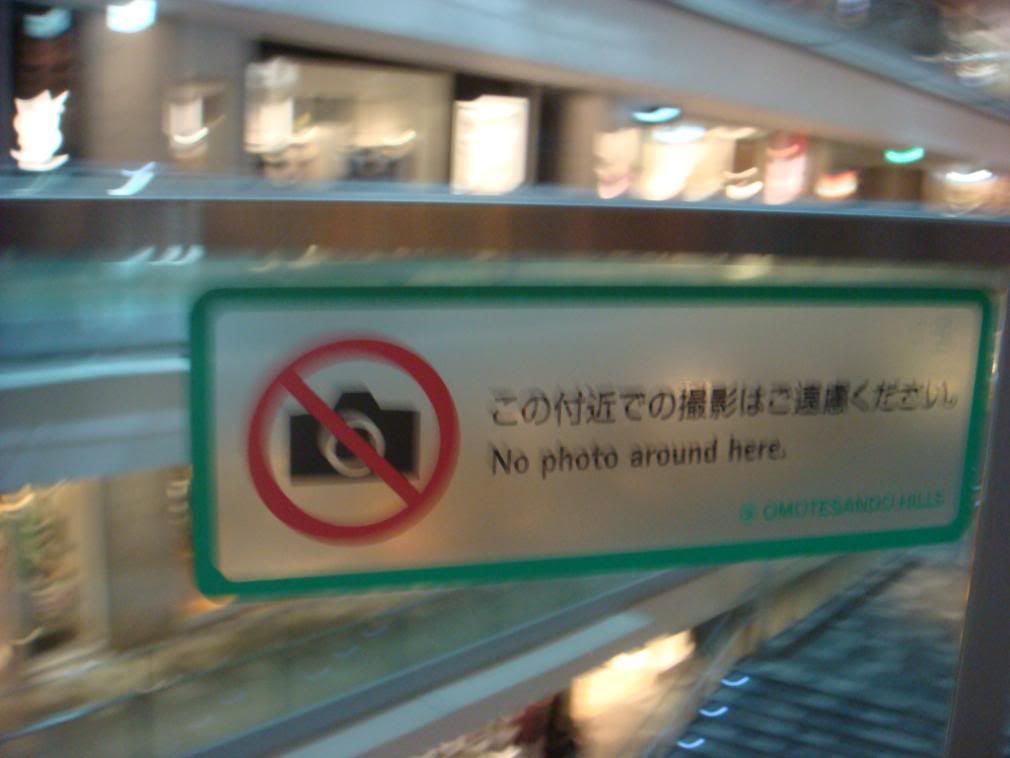 Erm... Haha... violation of rules in the building!!!
Marimeko まりめこ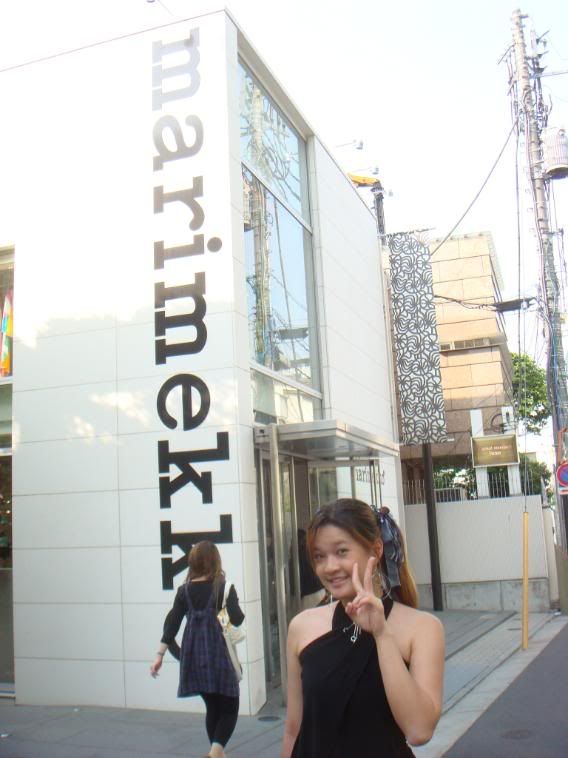 Designer clothes shops.. designer bags shops.. But ever heard of designer fabric shops? Well, Marimeko is one.. Its not that their textiles is super smooth and high quality, but the designs of their fabrics and textiles are really unique and coloutful...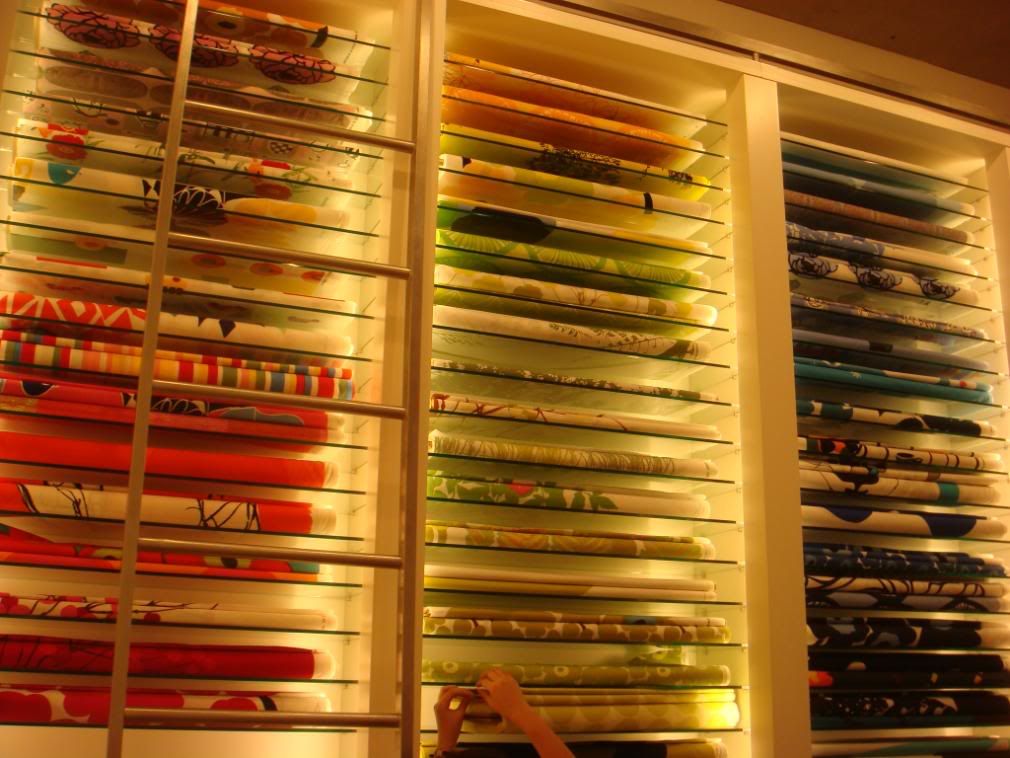 As you can see in this panel, that's how they display their textiles... In comparison to Spotlight,this is much more expensive...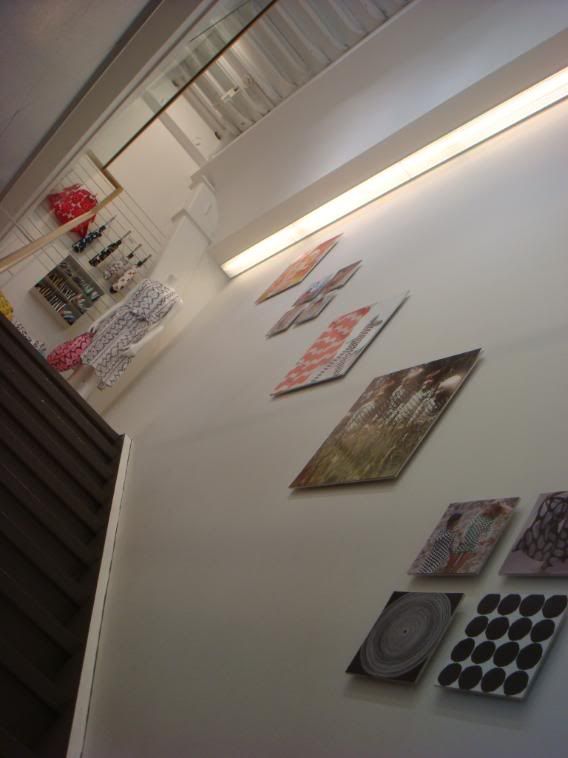 This is the stairs leading up to the second level where we can see the marimeko fashion line...
In the background, there are the other products such as bags and shirts and other fabric products..



Its almost time to leave this area to head for Roppongi for dinner with Takeuchi-san... So we're leaving this area to head for another station...