8th March 2008
We're supposed to go Takehara today, but Ookubo-san aka Tat-chan overslept. So we lazed the day away.. I dozed till Tat-chan woke me up for a free movie. Movies are 1000 yen (S$13) once a month and those are the cheapest.. Lucky that tat-chan had movie passes, so we watched it for free!! As you can see movies aren't so different here.. Even the pop-corn counter..
9th March 2008: Takehara
Tat-chan woke the both of us for a great trip to Takehara. Well, Choon suggested to go there to see the older infrastructure and the display of dolls for Doll's Day. It was the last day for the week for Doll's Day, so we had to check it out..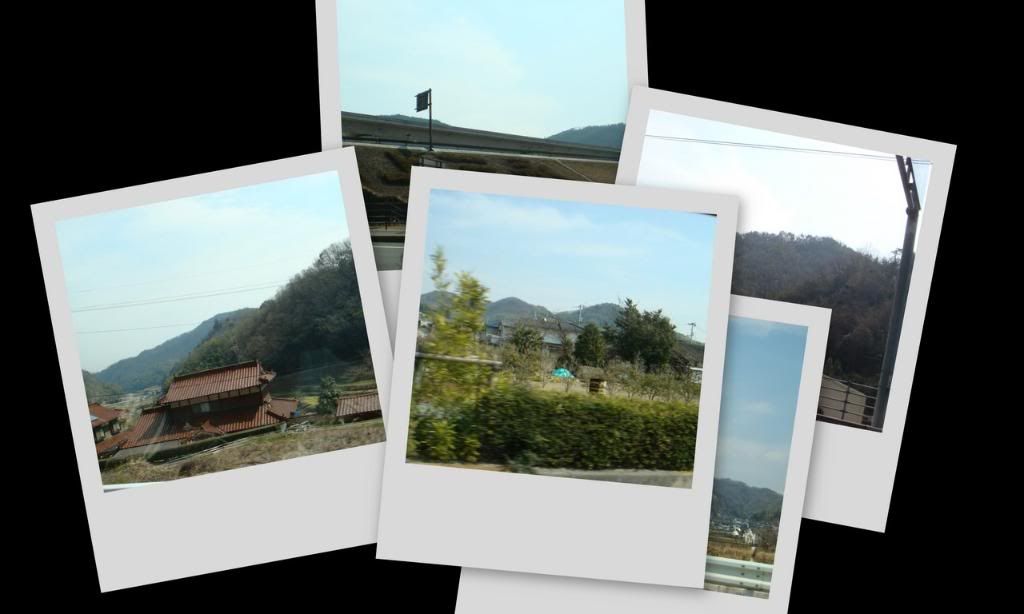 These are some photos taken from Tat-chan's car.
And we finally landed in Takehara!!
Takehara is the name of a village in Hiroshima prefecture. You will get to see older infrastructures..Like this little garden in a jap-style house..

These flowers are plum blossom, ume.. They bloom before Sakuras.. Its an indication of spring coming when these bloom...

As lucky as we are, we had the chance to see some dolls for dolls day!!!! So people with dolls collection will display their dolls like that during dolls day..


I caught a cute pom pom pomeranian!! Well, its someone else's.. But it was cute and reminded me of Tinky!!
This is the olden times post office..
This is actually the old Toshiba logo.. and as you can see, the macot for Toshiba whom many people probably never seen before..
And... More photos of dolls!!!
Here we have an Aikido learning place.. Or some do.. not sure what do though... Maybe jyuujitsu?
And of course, I have to have a photo with Tat-chan who was kind enough to take us to this village in Japan..
Lunch was at Sukiya, a place like our yoshinoya.. Food here is yoshinoya priced, but its considered cheap.. Plus ice cream here is from hokkaido!!!
Tat-chan was nice enough to drive us to the Hiroshima international airport.. Not sure what this red structure, but according to Tat-chan, its to guide the planes to landing..
And ta-da!!! Here is the Hiroshima international cum domestic airport.. :D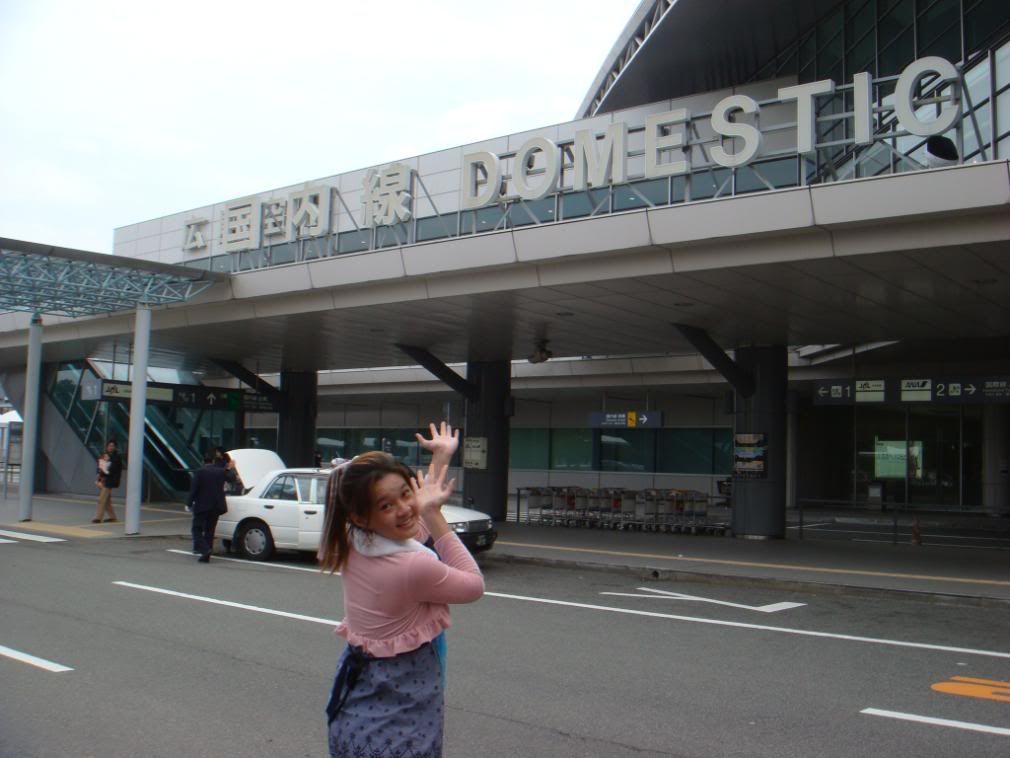 That's all for this entry!! Come back soon k!!