As usual, my entries were a little overdue.. Thanks for coming to check out my updates.. This entry has a few more interesting stuff.. So you wun be disappointed.. I hope..
1st March: International Social Event and Sukiyaki
There was no Jap lesson on this particular day.. But we had a social event where we saw some ladies dance Japanese traditional dances in kimonos.. Most of the internationals at the HIC (Hiroshima International Centre) were mainland Chinese with a small handful of Koreans, Philippinos, Amercian, a guy from Cuba and a guy from ITaly..
The people were split into groups and each group had an activity to play with. The group I was at was Paper Sumo wrestlers. We basically draw figurings like the one I drew, make them stand, and put them on boxes as you see in the bottom left picture. Then you would tap the box with ur index fingers. So the sumo which falls will lose while the one standing wins.. Either that, or the first sumo out of the ring will lose..
After some fun at HIC, i returned to Maison Rabelais to wrap more cakes.. IT was till six thirty, I made my way to Hashimoto-san's place and here I am at their place.. I was invited to Sukiyaki!!!
Sukiyaki at Hashimoto's place was good.. The beef tasted fantastic!! And we had so much vegetables to eat.. The tare (ta-rei: marinate) was use as a soup and we just ate it like steamboat.. It asted so good!! Dip the food taken out of the pot in raw egg.. Mamamia! And the sweet couple bought me a Hello Kitty bag of snacks for Dolls Day!! So sweet.. Dolls Day is like children's day just for gals.. Think its on the 3rd of March..
2nd March:Meeting Hiromi for shopping
I met Hiromi for abit of shopping.. Nothing special other than window shopping.. But we did receive some free tokens to play at the arcade..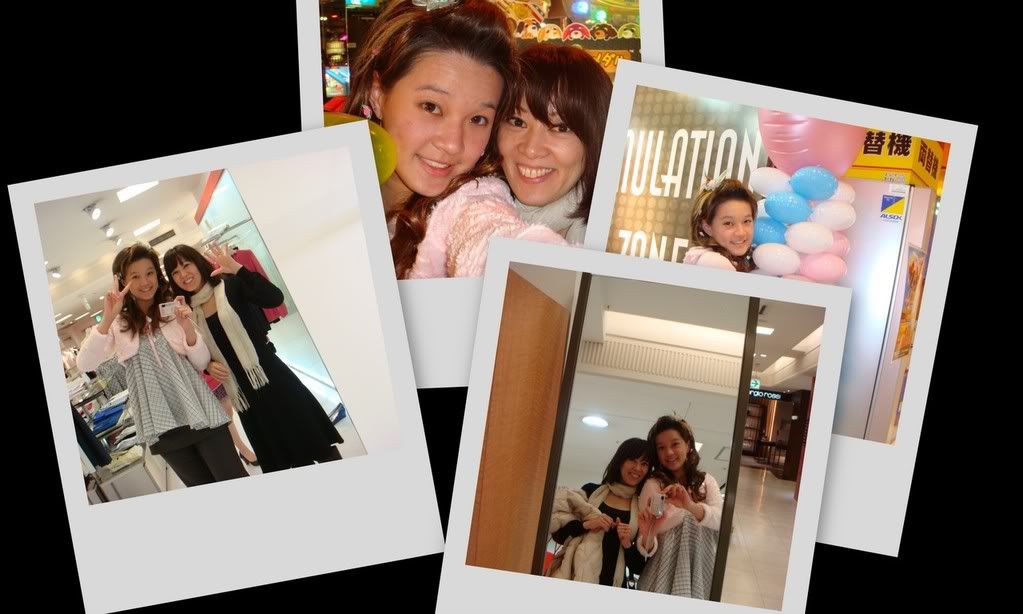 There these balloons at the arcade i had to take pictures with cuz it looks so cute! A good combination of my favourite colours!!

3rd-5th March 2008: Dolls Day and Hokkaido Fair!!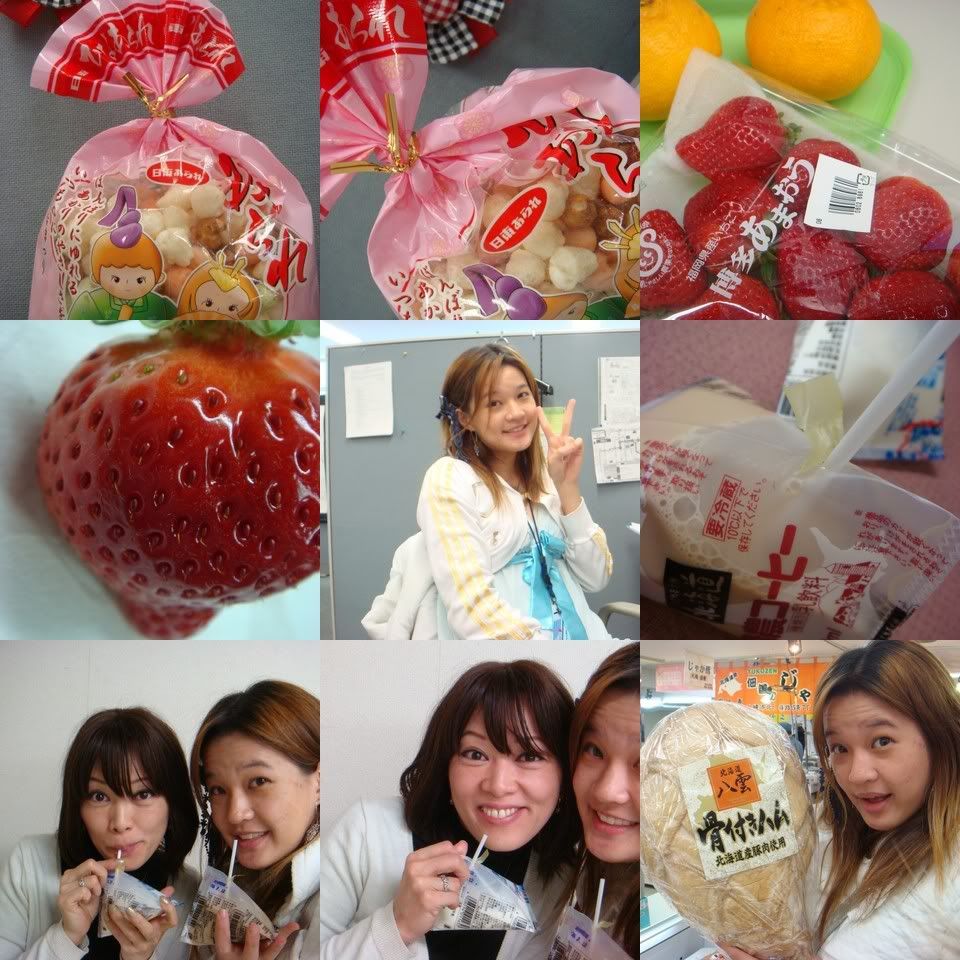 Doll's day:The top three pictures were gifts from dearest Akiko-san and Mido-san! AKiko bought me some a-wa-re.. Which were typical Doll's day tidbits.. And Mido-san actually gave me a box of strawberries with two oranges.. I just made him some herbal chicken soup to thank him for the dinner on Friday, but I received something in return from him.. So nice!! Makes me feel bad though..
Hokkaido Fair: I met Hiromi to grab some stuff at the Hokkaido Fair... Since there were so many goods from Hokkaido, they were of course expensive.. So I could only eat food samples.. Look at that big ham I'm holding.. But Hiromi was nice enough to buy me some Hokkaido Milk.. I expected the milk to be really special.. But it din taste that different.. Sadly..

After I parted with Hiromi at the Hokkaido Fair in Tenmaya, I headed for the bakery again.. Think I wrapped macarons that day.. But I managed to catch some shots with some of the staff I like there! The head chef, aka boss, is on the top left picture.. Only thing is his face was half cut off.. :P
7th March: Visiting MAzda museum
Hiroshima is the only place in Japan you can find more MAzdas than any other brands of cars including Toyota and Honda. Main reason is because the MAzda plant is in Hiroshima.. So the Mazda museum is a must see.. You get to see the process in car assembly and stuff.. Really cool!!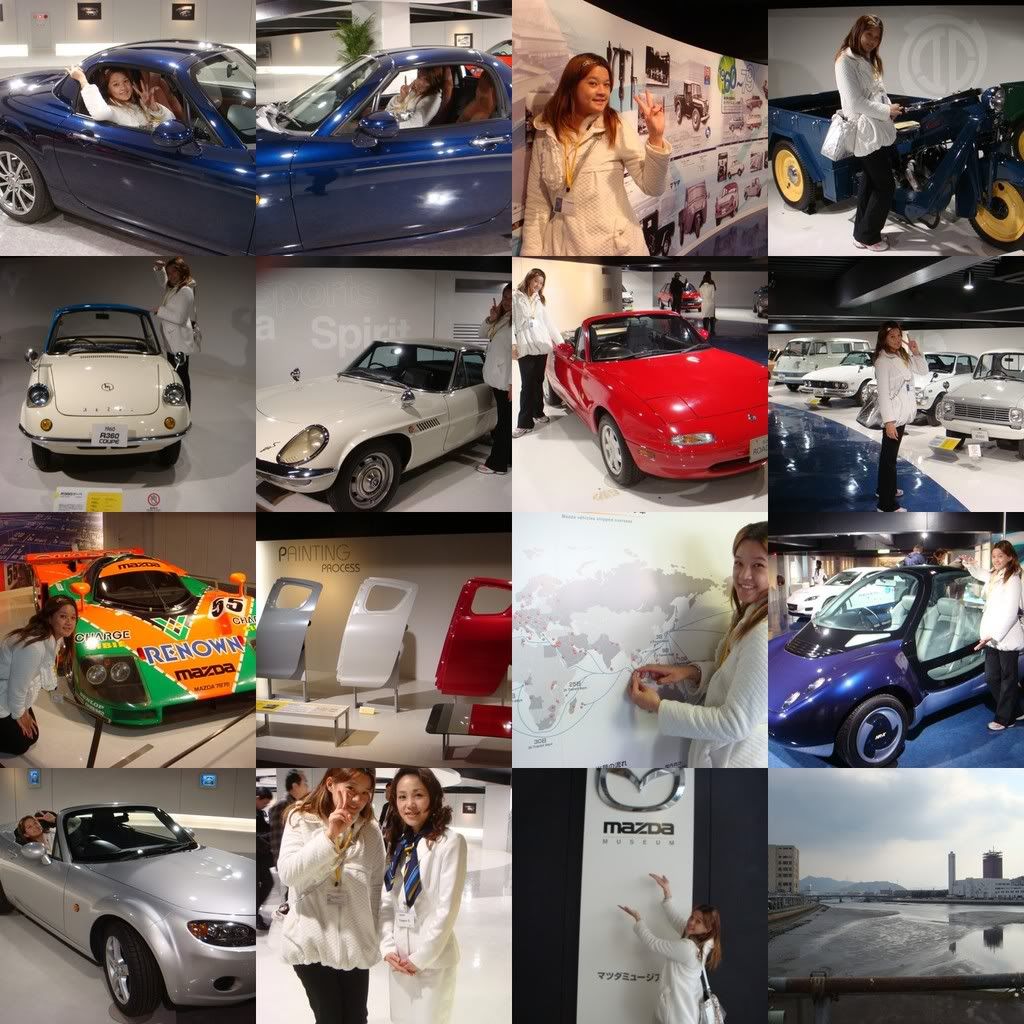 On top of that, you get to see hybrid cars which arent availabe in the market!! Can you tell which is a hybrid car? And yes! there are English speaking guides to take you around and explain stuff to you in English!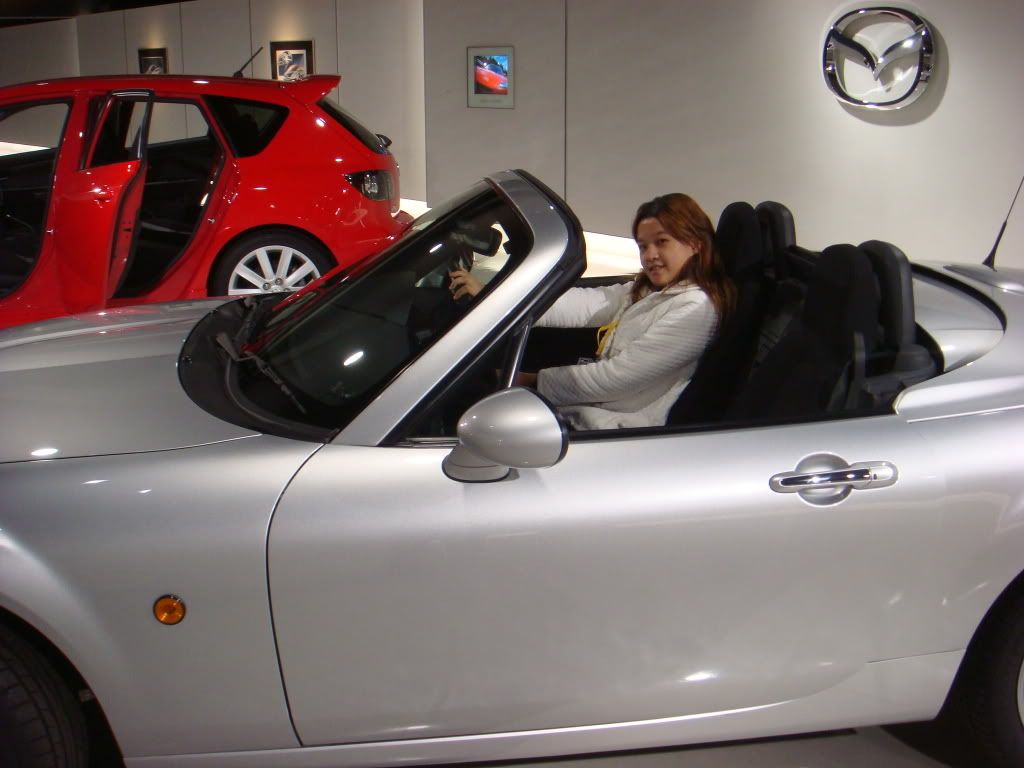 Don't I look suave?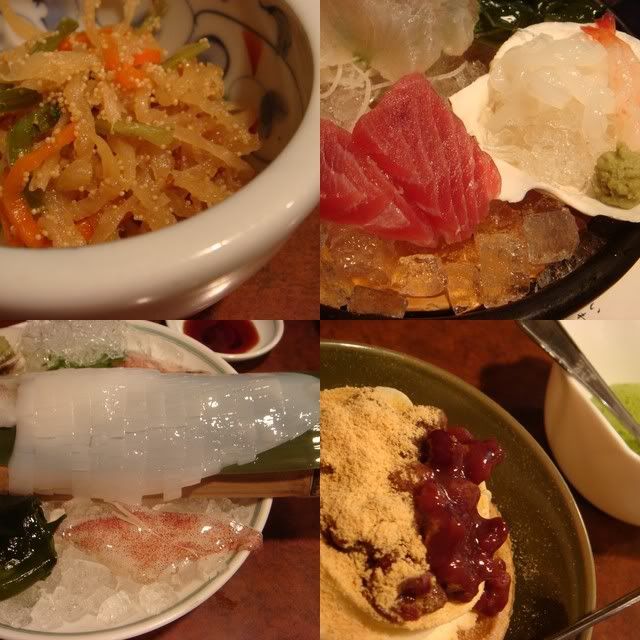 And I had a great treat from Sakata-san!! He wanted to teach my Japanese and treat me!!! Told you Japanese are the world's most hospitable people!!
Photos on Photobucket:
http://i195.photobucket.com/albums/z304/iverylamemeh/Hiroshima%201st%20March-7th%20March/1stMar086.jpg

Photos on Facebook:
http://www.facebook.com/album.php?aid=113822&id=651105233
http://www.facebook.com/album.php?aid=115068&id=651105233