Introducing my all time favourite.......
Blueberry Muffin!!! The bunch of Japanese words is "Buruberii Mafin" Lol...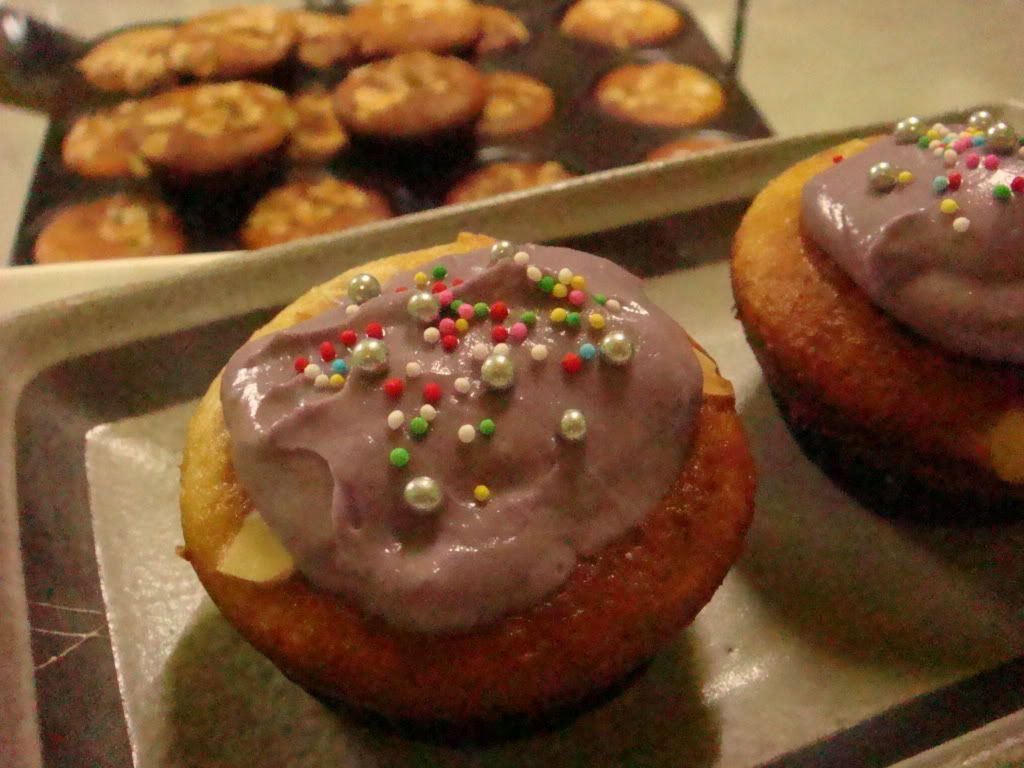 Blueberry muffin with little blueberries in every bite.. The topping is something this muffin can't do without.. Blueberry Cream cheese frosting..
Went down to Traffic Police today to review my case.. There seems to be hope for a lighter penalty.. So I have to wait for two weeks for the results...
Poor Mango got Scabies.. No wonder she's always scratching herself.. Poor puppy... I just found out her birthday is on the 1st of May... SO cute.. I should hold her a birthday party next year.. I thought I got my rashes from her, but Dr Tan diagnosed it as skin allergy, so i'm safe! Wahaha...
Really slacking this exam away... Can't stand another moment of studying.. I dun really care if I get all Cs but I just want exam to end now so i can waste time guiltlessly... ROAR!!!