The first thing I wanted to bake was cookies when I returned from Japan... I bought some special ingredients from Japan and I was dying to use them... Like their extra fragrant vanilla beans essence, green tea liqour, red tea liqour...
Dave got me this interesting book when he was in China and I thought it was really pretty and cute... 1 dough, 100 cookies?
The amazing thing is they could produce gooey, crunchy, party, fruity and sandwich cookies with the same basic cookie dough.. I thought that the variation of certain ingredients of cookies would affect the texture of cookie, but it didn't...
However, this recipe has been modified and recreated to suit my preference.. Especially the amount of sugar used...
Midori Cookies
Ingredients
120g butter
1/3 cup sugar
1 egg
2 tsp vanilla extract
140g plain flour
2 tsp green tea powder
A pinch of salt
1/4 cup sultanas
1/4 cup white chocolate chips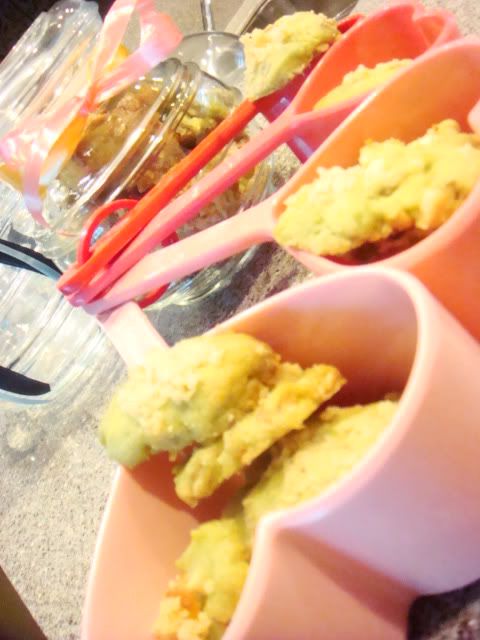 Directions
1. Preheat oven to 190 degree celcius
2. Line baking tray with baking paper and coat with butter
3. Cream butter and sugar until well combined
4. Beat in egg yolk and vanilla extract
5. Add flour and green tea powder
6. Stir till well combined
7. Fold in the chocolate chips and sultanas
8. Drop tablespoons of the cookie dough on the baking tray
9. Bake for 12-15 minutes
10. Cool for 5-10 minutes
11. Enjoy with a cup of tea!