Orientation was gonna be on the next day, So I made some oatmeal banana cupcakes with Bailey's Creme Caramel Cream Cheese Frosting... It was an inspiration from my best baking buddy SiHaN... Hers are so out of this world that I had to try making some on my own... Sadly, they weren't as good as the ones she made, but still good enough for me! :)
And I had no ideas or inspiration to decorate these little monkeys... So I had some fun with piping the cream cheese frosting onto it instead!!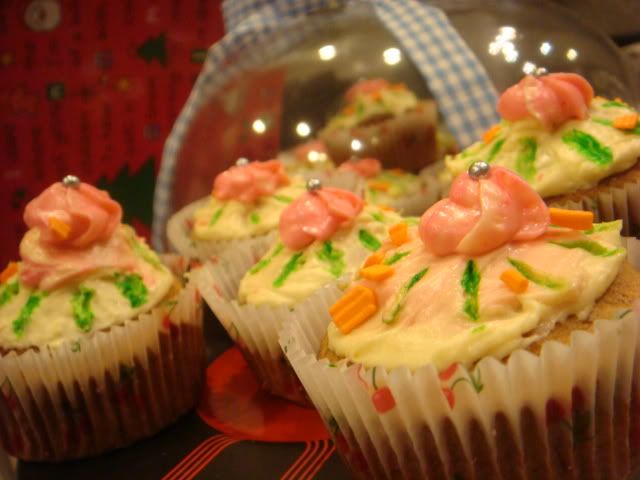 The response for these were pretty good... So this is going into my to-sell list when I find time to do up my Sales site.. Haha..