Orientation
Since I didn't have the chance to go engineering camp, I went for Union camp.. and this row of freshies except Mr green shirt Dan are the freshies of Z-group...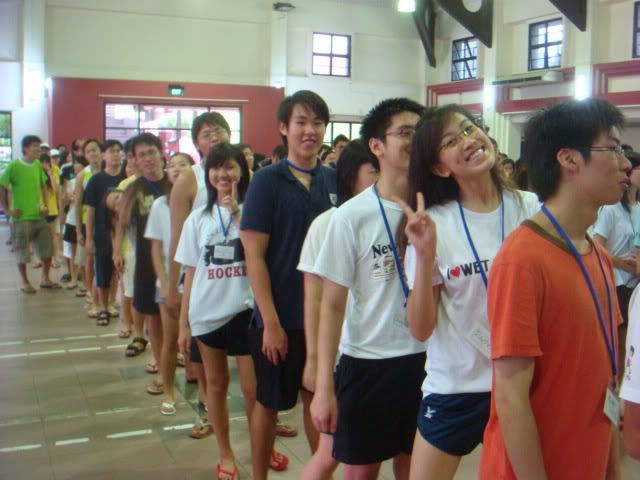 The really cute girl in front is Rachel.. She's probably my favourite freshie because of her efforts in enthusiasm and she reminded me alot about myself when I was a freshie... Plus she's was student councillor... We're same height too! Plu I think she's really pretty... Hey! not les hor!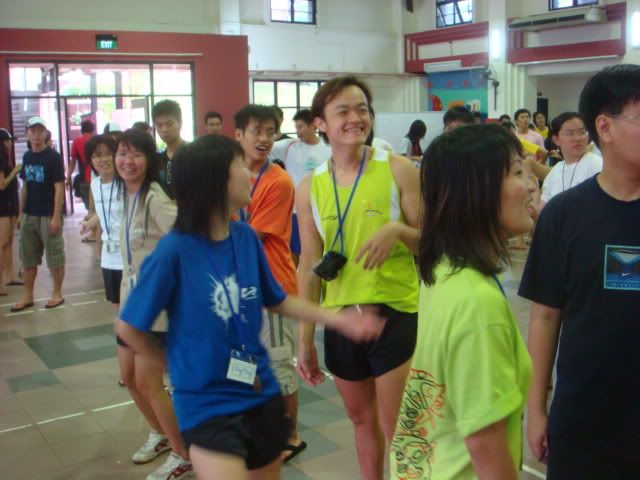 These are the freshies who are dancing behind.. blur and lost... There's a fake freshie in this picture... guess which... she's a girl.. so you can look at the girls starting form the left and guess..
But after all the campus games, its amazing these freshies were smilin in this photo.. Well, we took some time to get them to smile.. if you look at the photo before this shot, they were half or already asleep
Classic photo formation which i think this OG hated...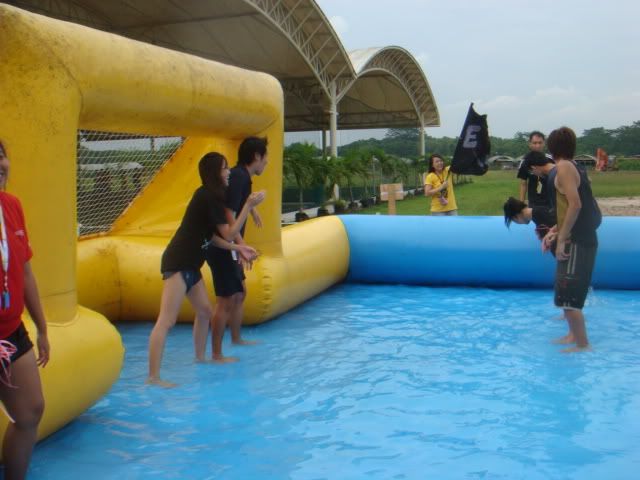 Water soccer... Pretty fun...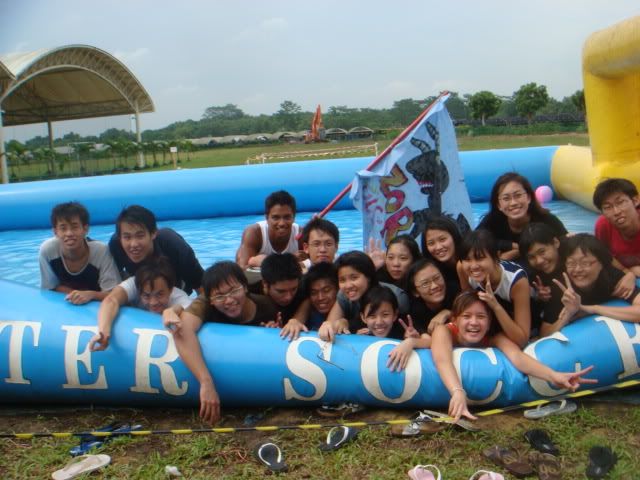 I'm in this picture.. But I'm in so much pain being the base of tau pok u probably dun recognise me..
OG dinner was at Breeeks.. didn't eat.. but most people didn't find it good.. In particular Eugene who hated his pasta.. And jian da who hated his baked rice... This reminds me that I only drank plain water the entire day...
Den after that was the clubbing night, which I spent some time crying alone outside the DXO.. before I went in being all xian and bored.. Clubbing was definitely not my thing... And flash photography ain't it either... Makes my makeup look bad... time to change make up!
Den Sentosa night... Candle fight.. Really fun! probably the freshie's favourite game.. There's a guy in my group who has a power breath to blow out the canfle flame of opponents taller than him, holding their candle at maximum height.. Amazing... CPR skills....
Seow, Junwei and Xue Feng's birthday
The fourth day of the camp gave me a chance to sneak home to bake a cake for my dearest friend's birthday.. The inflation made me realise how expensive cakes are... Since prima deli is the cheapest cake shop in Singapore, I made comparison based on that.. but, 1kg of cake is almost $40? Plus u wun believe how heavy this cake weighs...
So presenting my proud masterpiece, Irish chocolate cake... Well, its not from Ireland.. But this cake is all about the baileys... Chocolate sponge soaked with Bailey's Creme Caramel syrup, layered with rich cream cheese frosting infused with the same favourite Bailey's liqour.. decorated to look like Winnie the pooh's trademark icons...
And the great bunch of friends who make efforts to celebrate friend's birthday...

The birthdays of these three aero genius who celebrated their birthdays together the year before too...

Back to Orientation
Friday was amazing race.. So it was all about running around and trying to compete in speed of travelling around Singapore.. Started with east coast park from changi chalet...
And penalty for being unable to find a puzzle piece landed the group under the sands... Poor freshies...
After the entire week of action, I struggled to meet Elvin for our Rock Climbing session.. Thankfully it rained in the morning, so I could snooze in..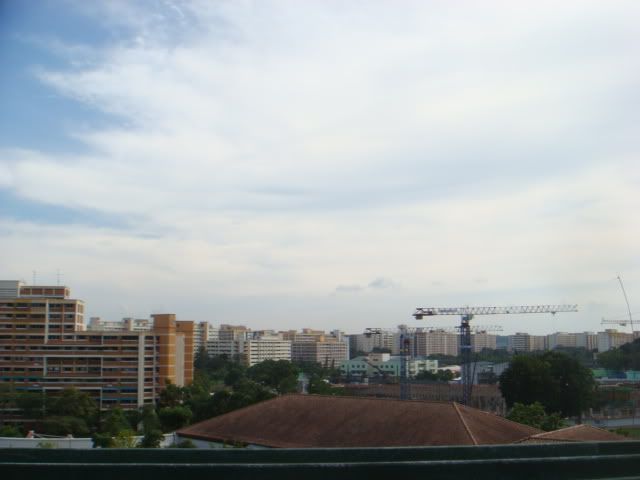 And I only conquered one wall today... very pathetic of me... boo hoo... But at least I got to take the view of Yishun from the top of the wall...

And the scary tall wall on the other side which I think I'll never have enough strength to complete...

Greenery on the other side..
And there's poor Elvin stuck up there cuz his horrible belayer was taking photo instead of letting him down...

And... School is starting soon... Boo hoo...