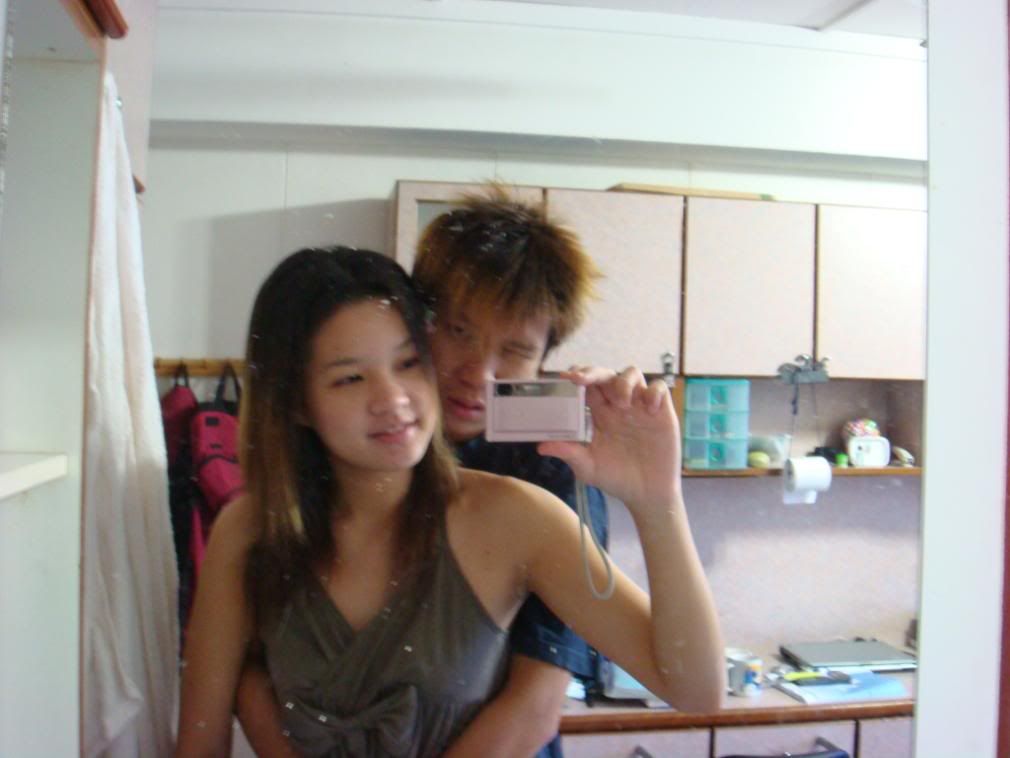 Oink Oink and I took this on Sunday... Think it would have looked better without the wink.. Lol.. But somehow, the mirror doesn't look like a mirror.. Except that its really dirty.. Oink oink should clean it with newspaper..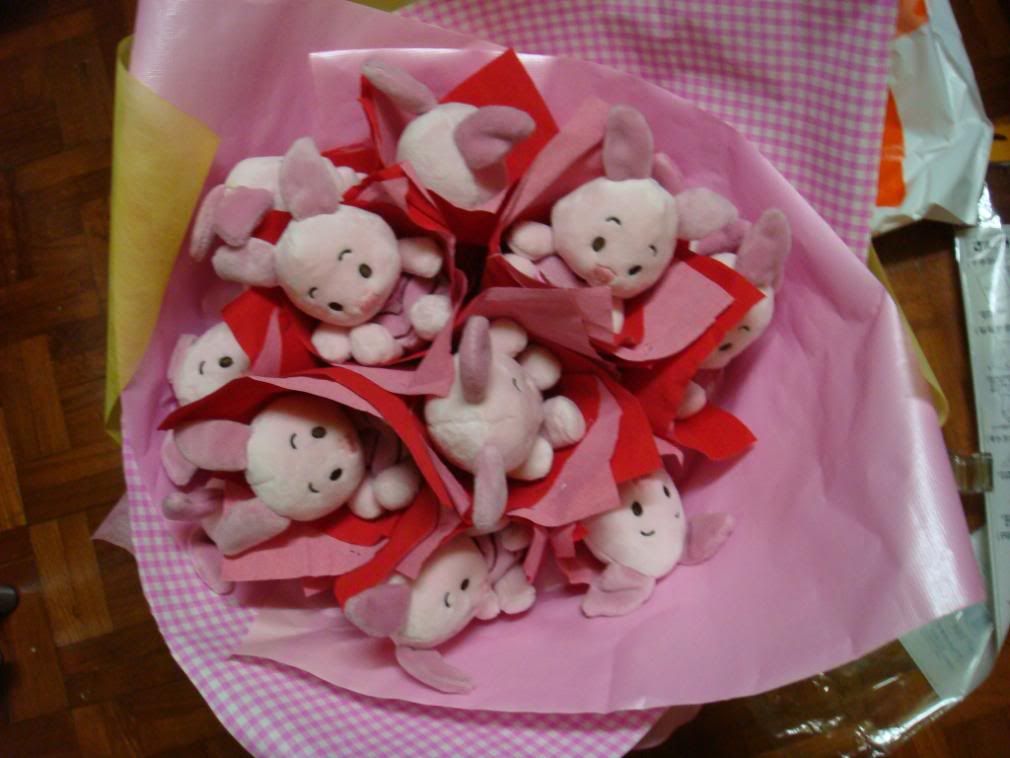 I wonder if anyone remembers this big bouquet I made before my pageant. It was to help my godbro, Clifford to surprise his gf.. He got this for her just to welcome her back from her few days trip in Malaysia. Talk about sweet. Awwww... But it took me three hours!!!!
So how can I resist a photo with that big bouquet of piglets? Last week, Louise approached me to wrap tiggers for her after she saw the pigglets..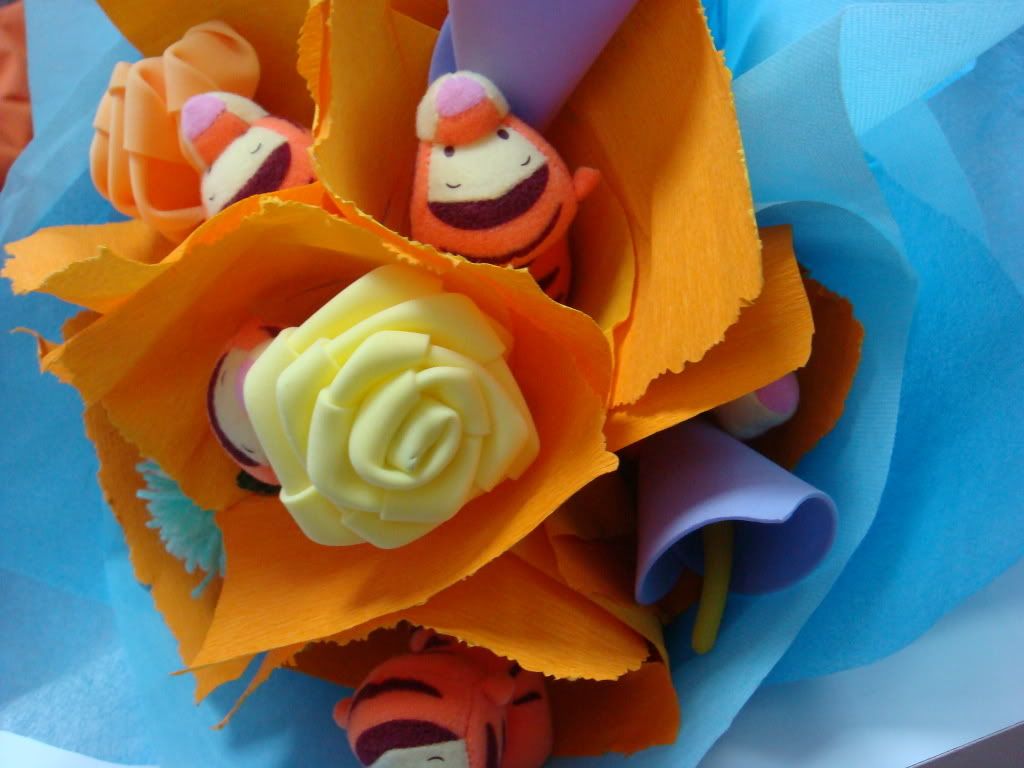 Thankfully these took one houe only cuz the tiggers were lighter, and they were this cute koala hugging style magnets.. So I made them hug the flowers.. So cute!!!
Again, I just can't resist a shot with the bouquet. But this is so much smaller.. Haha.. But still nice and cute!!!