This is one hell of a slack Friday and Saturday.. Kinda made this cake from 2am till 5.30 am the night before.. It shouldn't have taken so long... But the whisk of the mixer broke, So I had to whip the cream with my hand... Roar!!! Whip until my hand suan... So here we have a triple decker chocolate Bailey cheesecake... I made cupcakes with the leftover batter... So here we have little cupcakes too... The bottom layer was dark chocolate followed by milk chocolate in the middle layer and white chocolate on the top layer... Topped with chocolate ganache and white chocolate shaving... This oven didn't have any seating in the oven.. You know why? Cuz its a chilled cheesecake!! Soft and creamy... I liked it!! Especially the taste of bailey.. Yummy!!!
Had some constructive feedback from nicole about the colour of my photos being dull.. It did help.. So l layed spme cloth and took in under the lighting in the living room.. Wonder if it helped.. maybe I should take up a course in photoshop..
Den Saturday morning gave tuition to Sue Ann in Mimosa Terrace, delivered Cheesecake to Janan.. Kinda got lost there, but saw loads of beautiful houses... Den I returned home to bathe Ruby... Den I went to Shao mu...
Shao mu was rather at Lim Chu Kang.. It kinda made me feel guilt about it cuz its so near, but I visit my Gong gong's grave only once a year.. But the rest of the family were worse... All they do was to appear in person.. My mum had to bring all the flowers, rags and many containers of water... Clean up was majorly done by my mum and my sis, considering there was only one rag... Rest of the family were enjoying the picnic with my two dogs.. Talk about fillial.. Ok.. I didn't clean alot, but at least I bought flowers right?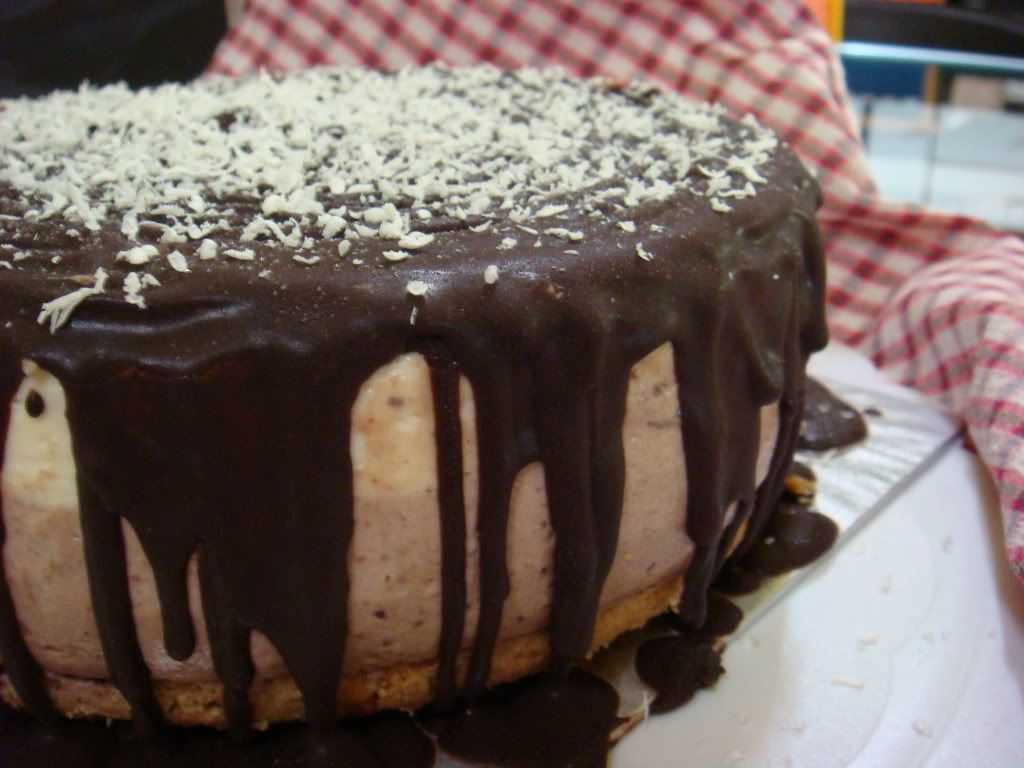 Spend a night at Dave's place.. And.., I did not study!!! Another wasted saturday!!! Talk about hardworking.. Lol...