Tada!!!! Presenting... Kai Qi's birthday cake!!!! Its a strawberry oreo shortcake...
You think this is weird? Have you heard of Strawberry Oreo Milk shake? Well, Even if you haven't, this cake tells u how well strawberry and Oreos go together... The cake is split into three portions.. Can you tell? The left portion and the right portion has strawberry cake with strawberry cake cream topped with fresh strawberry. The layer above is simply another layer of vanilla sponge with strawberry cake cream, topped with oreos... The middle portion has the strawberry layer on top of the oreo layer... So this creates a checked effect. The chocolate lines are chocolate ganache... With KAI QI written on Oreo cookies.. :D

The top of the cake has oreos bordering it while the bottom has strawberries with chocolate ganache drizzled over it... I had alot of fun decorating this cake... ITs really good!!! Since I like both strawberries and OReos.


So off I went to Villa Bali at Alexandra Road. The place has really nice ambience... You will feel like you are in Bali. The Balinese Food aint bad too!!! I think I shall bring my mum there soon... She loves indonesian food... Check out how comfy Kai Qi is...

Check out the double couples shot.. lol.. *hint hint*

Yi Guang insists that his sweater is green... What do you think? Lol....

Its Cake Cutting time!!! Happy Birthday to you, Happy Birthday to you,Happy Birthday to Kai Qi, Happy Birthday to you!!!! Think we were such a lively crowd for singing birthday songs... I've attended parties with quiet crowds who wun sing birthday songs with their hearts...
Kai Qi seemed to be having fun with preventing her candles from going off!!
Our group shot... If you noticed, the candles aren't out.. Lol.. I actually asked the waiter to take photo for us even before Kai Qi made her wish and blew her candles.. I wonder what wish she made? Well, its her 21st birthday... So I'll wish for her wish to come true!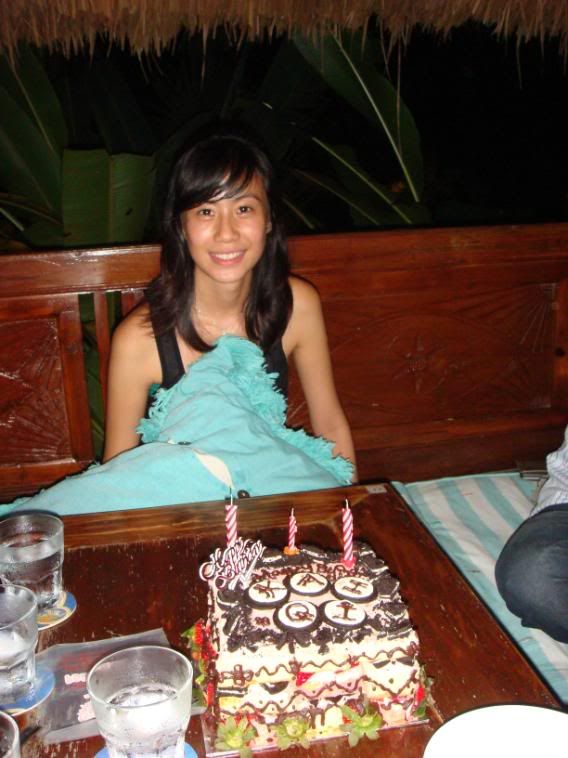 Check this irresistibly cute pup... MANGO!!!! She's so small and cute... And really lively.. Think everyone could not resist playing with her... She's just too cute to not touch... Even Chui Yi couldn't resist... Well, almost...
Look at that... So like a baby!!! Awww.....


Pauline and Wenliang couldn't resist such a sweet shot too...Wahaha....
Another group shot.. Taken by the receptionist, which, by Jingwei and Kian Ping standards... Is very chio... Lol.... But i love group shots... They're packed with unity, friendship and memories...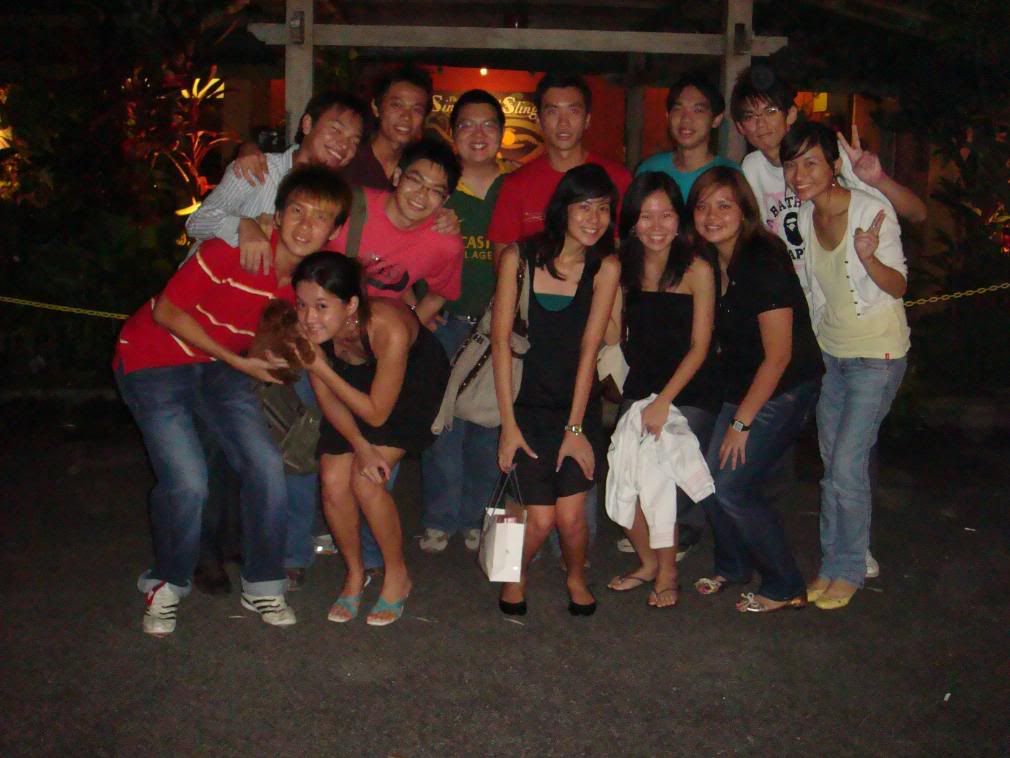 Awwww.... Look at this... How can you resist? She's so cute!!!!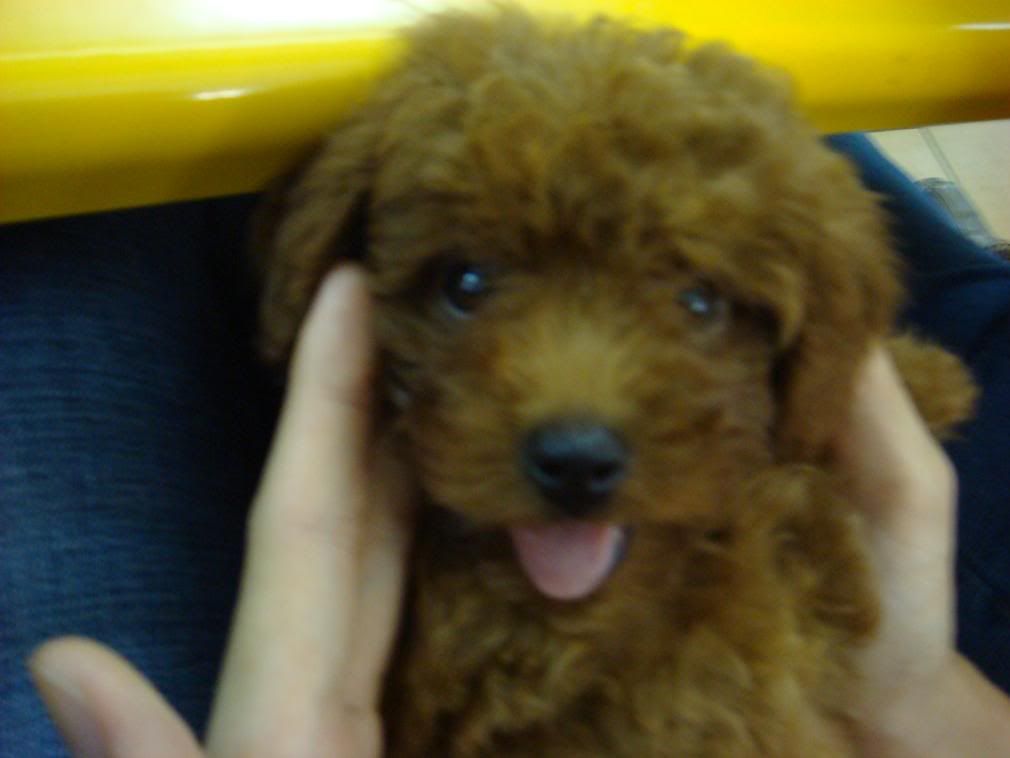 Villa Bali offered nice, expensive and not very stomach satisfying food... So off we went to some hawher centre recommended by Sam for soymilk and chin chow... Hehe.. paul made an attempt at taking another group shot... But landed up catching a ghostly figure beside Janan... Hmmmm... Creepy....
Well, there are many more photos... So please download them from:
http://www.4shared.com/file/26901547/137f14d3/Kai_Qi_Birthday.html
http://www.4shared.com/file/26936375/8a618e7/Kai_Qi_Birthday2.html