Its our 22nd Anniversary... Woke up early and a took a bus to AMK hub fitness first to work out with Eileen.. But the bus had to break down on the day I take it.. Roar!!! Land up, I was half hour late for my workout with eileen at fitness first... eileen was at the body step class... so i worked at the step machine...
since eileen had the true yoga 7 day pass, we made a trip to true yoga after meeting dave at the mrt... the lady at the pacific plaza branch tried to psycho u to join.. but haha.. too expensive liao... so we took our free gift and left... dave had a nice clock.. den we both got our pocket mirror.. haha...
Since we had to go collect Visa at the Japan and china Embassy separately, we parted with eileen and chiong to the embassy since they will close on time...
We were super hungry.. so we grabbed lunch at pepper lunch Shaw centre at 4.30pm.. late lunch... haha.. den we walked towards PS..
Any idea where this photo was taken? Too bad My T20 went flat.. SO the next few photos were taken with the temporary 6670 I'm using..
Just in case we couldnt get our seats, dave and I went over to giraffe to make a reservation for our dinner tonight...
giraffe? you know where is that? You noe the restaurant cum bar near this pool of water opposite the Istana? YUp! That's it! The quality aint so bad yeah? :D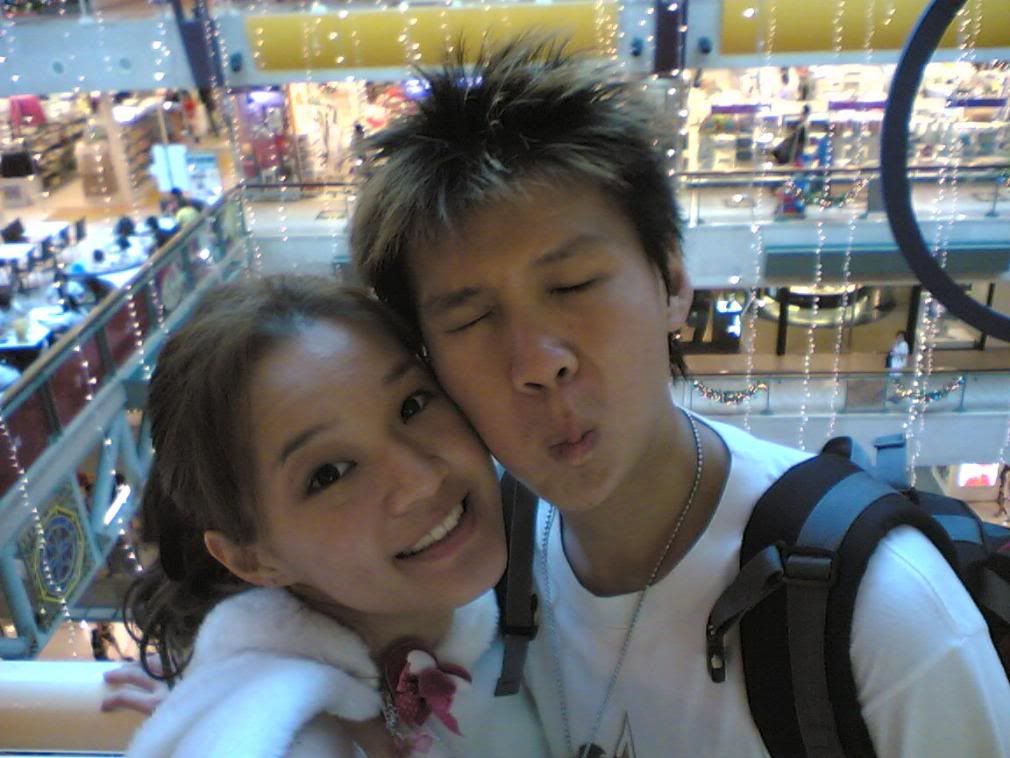 One thing's for sure.. This ain't the giraffe.. But we're at PS.. Look at that corny face..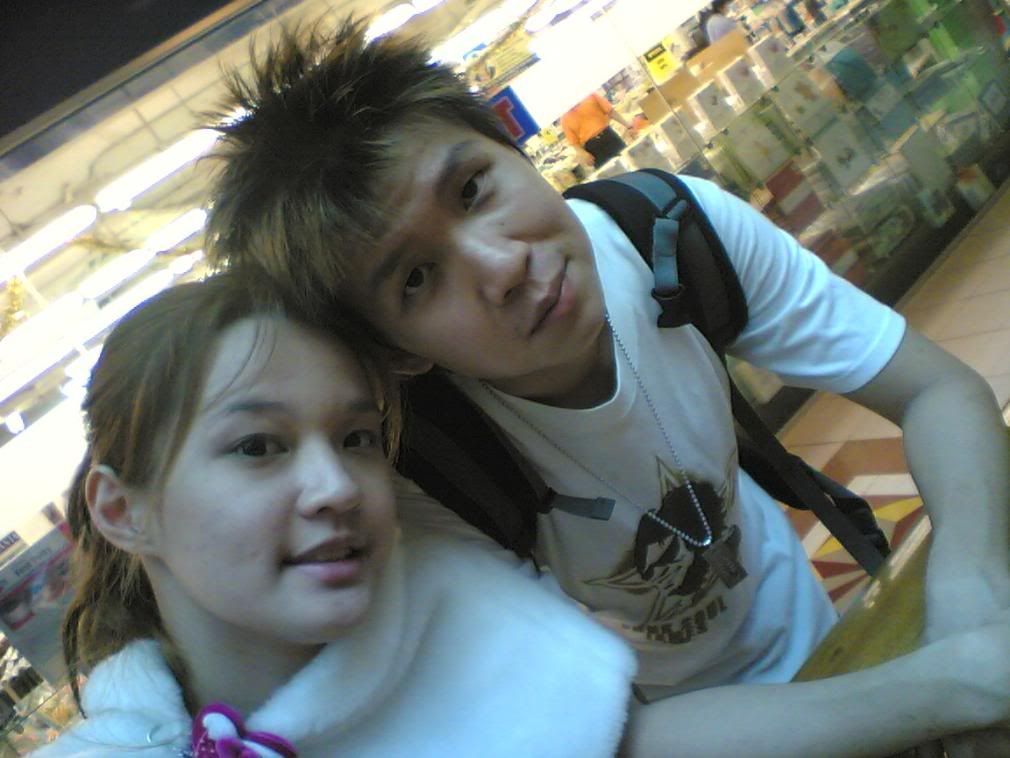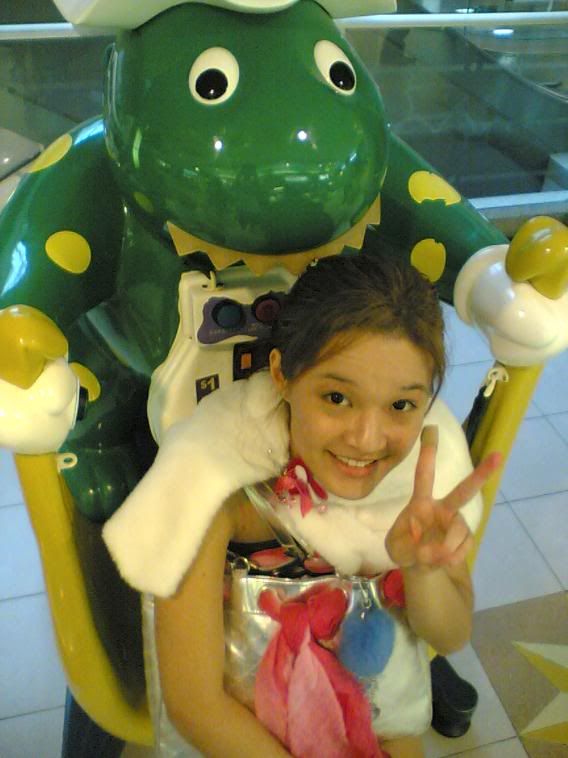 Pop in a 20cent coin leh!! I wanna seat!!
Take a few more snaps before we enter the cinema.. Guess what show we're watching? Here's the trailer:
Its very Claire of me to actually rate shows mroe than four stars and I would definitely give this show a five out of five since I love watching so many shows...
There was this Christmas outside PS, so Dave and I caight a shot with my dad's camera phone again.. The lighting was so good and the camera wasn't bad either... Yeah!!
We took the underpass and walked over to giraffe for our Romance 22nd Dinner.. HAha..
We manage to get a seat on the roof top..
We each ordered a main course.. I ordered Garlicky Chicken.. It was served with wedges.. The food was edible,but I wouldn't shout oishii!! Lol.. But Dave's burger was humongous.. He totally could not finish it.. My garlicky chicken costed $159.00 ++ HAha.. joking lar.. divide that value by ten.. Think dave's giraffe burger costed $17.90++. The pricing is kinda billy bomber like, but its really not bad.. good waiting service(except they dun serve water) and appetisers are served.. the bread was soft with olive spread by the side...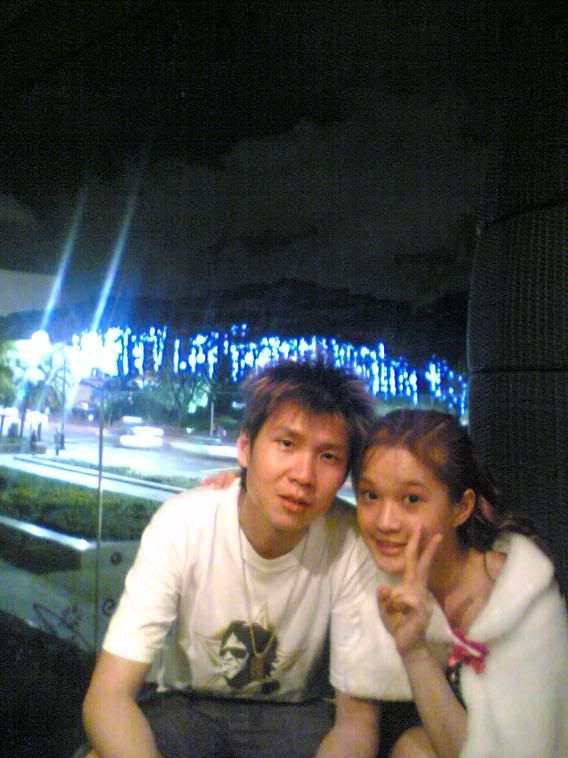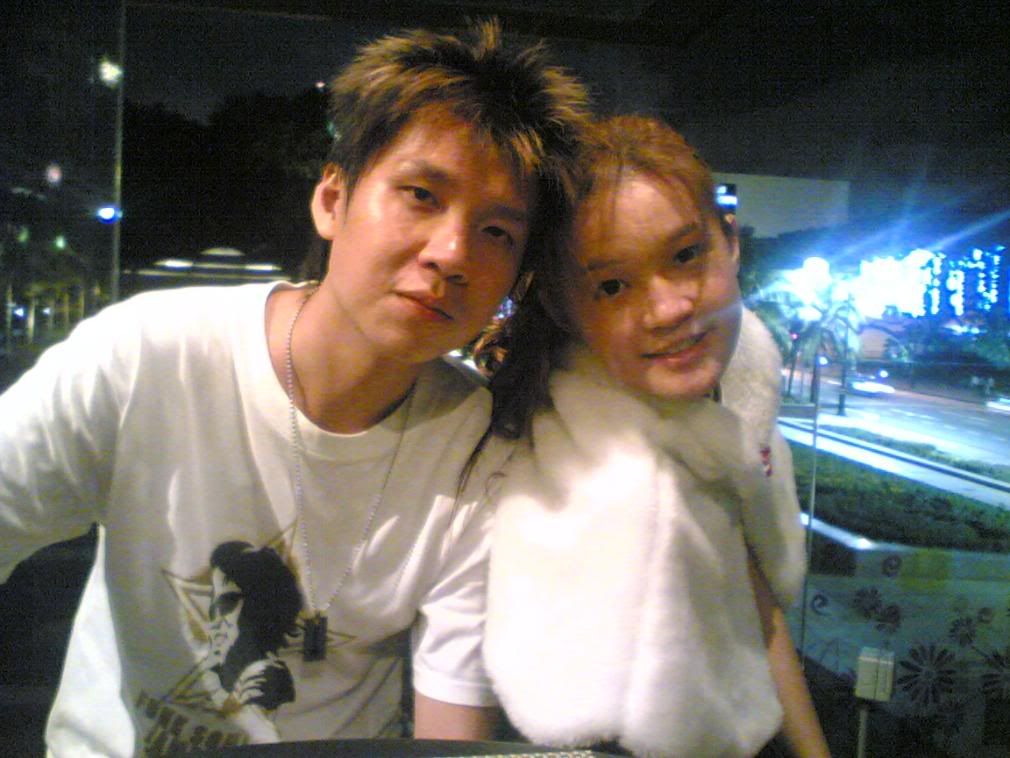 Since we were there, we took more shots on the roof top dining open area.. The background was fantastically lit, so it did wonders to loads of our photos..
I managed to catch this shot of PS from the open rooftop dining area.. Its not fantastic, but it was taken with my dad's nokia.. So not bad lar...
I'll definitely recommend .. Rating for giraffe:
Ambience: 8.5/10
Food: 7/10