Made a trip to Jap embassy today.. Had to meet Choon Fei in the morning.. Yawnz... Waking up early is so difficult... So walked along NAssim Road till we reached the Japan Embasssy.. So here's my visitor pass..
So application for Visa proceeded... I needed my Visa application form, My passport, my photocopied certificate of Eligibility.. and Oh no!!! My original COE is not in my envelope.. I must have left it in my scanner.. Looks like I need another trip to the Embassy on Monday..
Choon Fei managed to help me get a shot before the security guard said:"NO PHOTO PLEASE!!"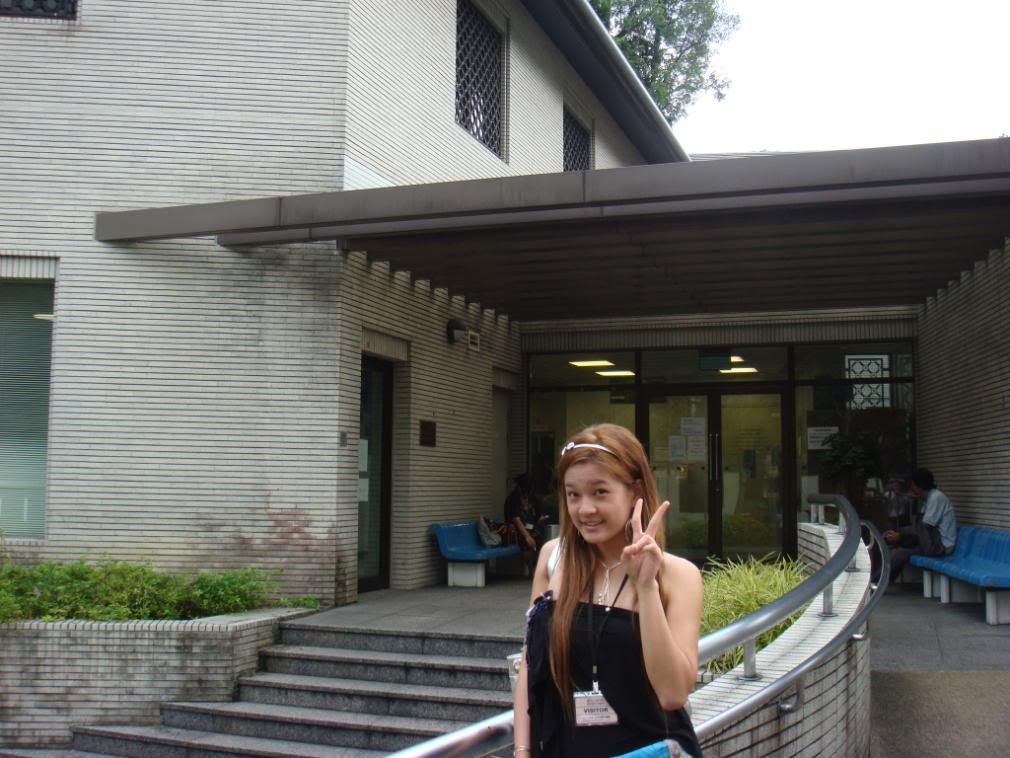 Choon Fei had to leave for his class.. Its eleven.. I thought maybe I could make it back to grab the original COE, Since I want to get this done ASAP.. After passing a million traffic lights, I reached home at 11.40.. The COE was not in my scanner.. Oh shoots.. It was probably in MY BAG!!! Bag CHECK! COE in my bag.. So rushed via CTE back to embassy.. caught in a jam and voila! Late by 15 mintues.. Its 12.15 and the Embassy closed!!!!!
Scream!!!!!! AAAAAAAAAAAAAAa....... I was so frustrated I cried....
Luckily I had Oinky.. So oinky companied me to suntec.. We walked around, ordered my LG 4 in 1 oven (It microwaves, bakes, grills and Roast!!) and my Kenwood all in one mixer...( It beats, blends and everything you need lar!!!)... Den Oinky came over tomy place.. I was supposed to make crepes again, but cuz Winna cooked so much, there was no need for me to make crepes..
After dinner, Oinky made his way home while I made my way to my MEntor, Chek's place.. Kinda HoLan again in Bukit Timah road.. that long stretch of road never fails to get me lost... But I still managed to get two shots of Chek's one month old daughter, Yu Harn...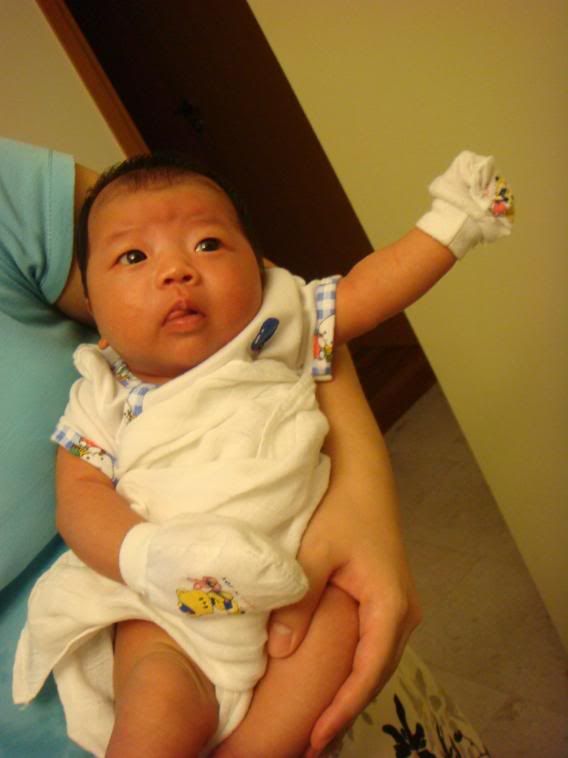 Awwww.... Ain't that cute?