Guangzhou Day 1
Wake up!! Its time to go Guangzhou.. Dave just couldn't wake up. I din really sleep since I couldn't sleep due to the excitement about going to Guangzhou. So I landed up baking the white lovers for my mum's friends on Guangzhou. Putting them in a ziplock bag was a bad choice cuz I kinda got them crushed in my bad.. haha..
The van cab came and off we went to the airport! Took a picture of Dad and Dave while queueing in for Check in.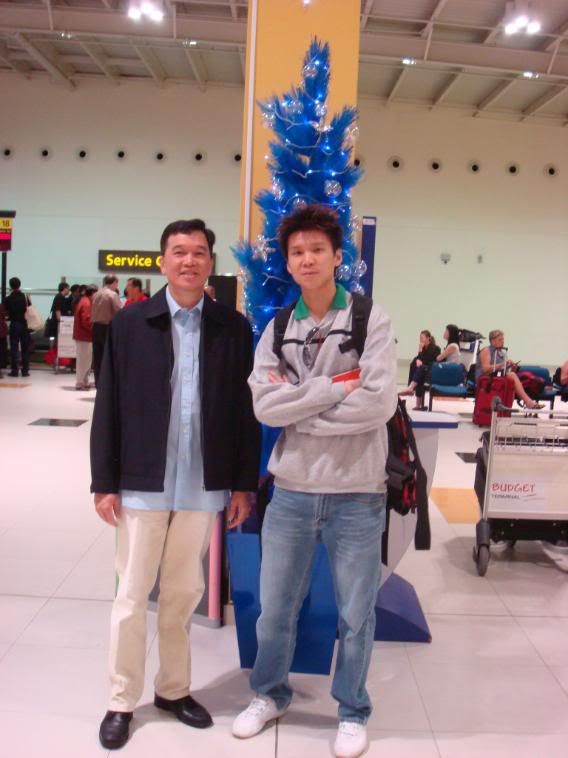 After which, we had lunch at Dad's restaurant in Guangzhou. The food was nothing like what we have in Singapore. Its kinda healthily cooked but at the same time, still delicious.. Can't remember what we ate that day since my camera was out of battery, so did not take pictures of the restaurant on Day 1. I do remember the nice wanton soup and the honey beef ribs.
After lunch was first shopping at shang xia jiu(up down nine). I bought loads of cheap winter coats for my Japan IA. And loads of acceories. After about 4 hours of shopping, Oinky and I met mum and dad for dinner back the restaurant. It was again another round of yummy food.
After dinner, mum and dad went for massage while Oinky and I went back to hotel to sleep. Check out the amount of accesories I bought on Day 1:

The Z monster attacked Dave and I!!! -_-zzzzzzzzzzz
Guangzhou Day 2
We slept past breakfast and back to the restaurant for lunch!! So I dressed up, and Oinky caught an unglam shot of me.. wahaha...


This time I was smart enough to bring my camera!! So after a round of about 9 dishes of food, we took photos with the master chef.
Den I walked around the restaurant, taking the left of the entrance,
Then the right.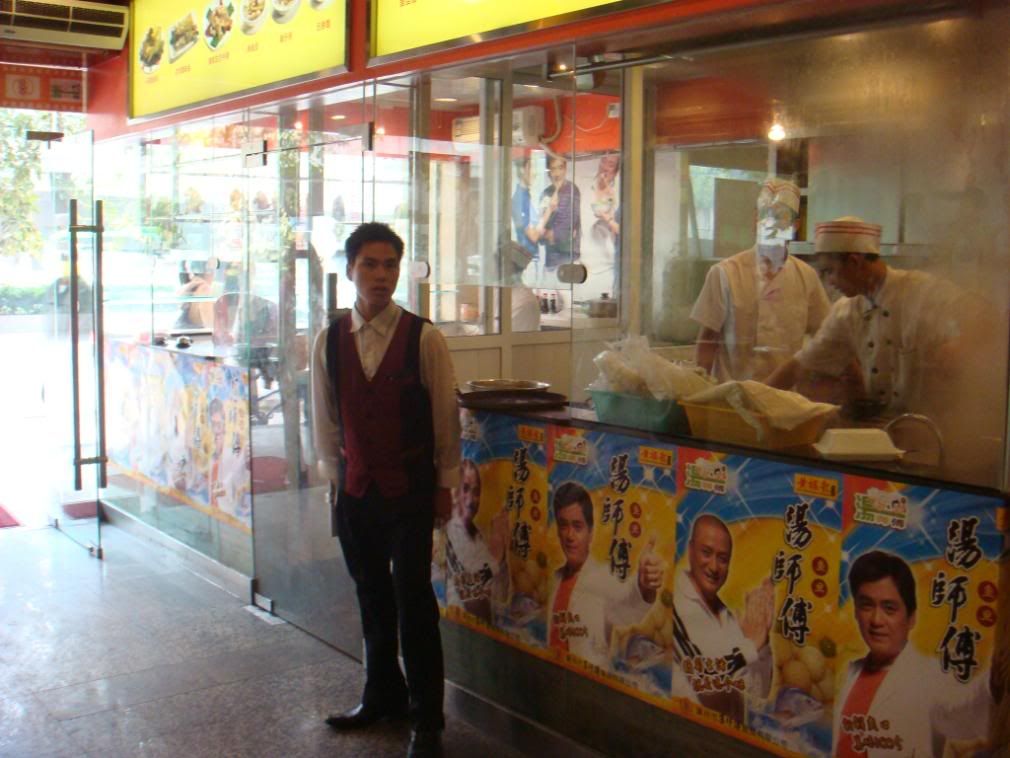 Then the view of the seatings in the restaurants..
We took photo with the largest shareholder of the restaurant, Huang Zheng Long. He opened like 3000 over tea shops all over china. One of the richest manin china. On his right is the son in law, followed by his daughter, then his wife, den my mum, den me and my dad..
After lunch, we went back to up down nine for shopping again aince we only managed to walk a quarter of it yesterday.. We passed by a Greenery Cafe. So.. decided to go in to sit, drink and chill..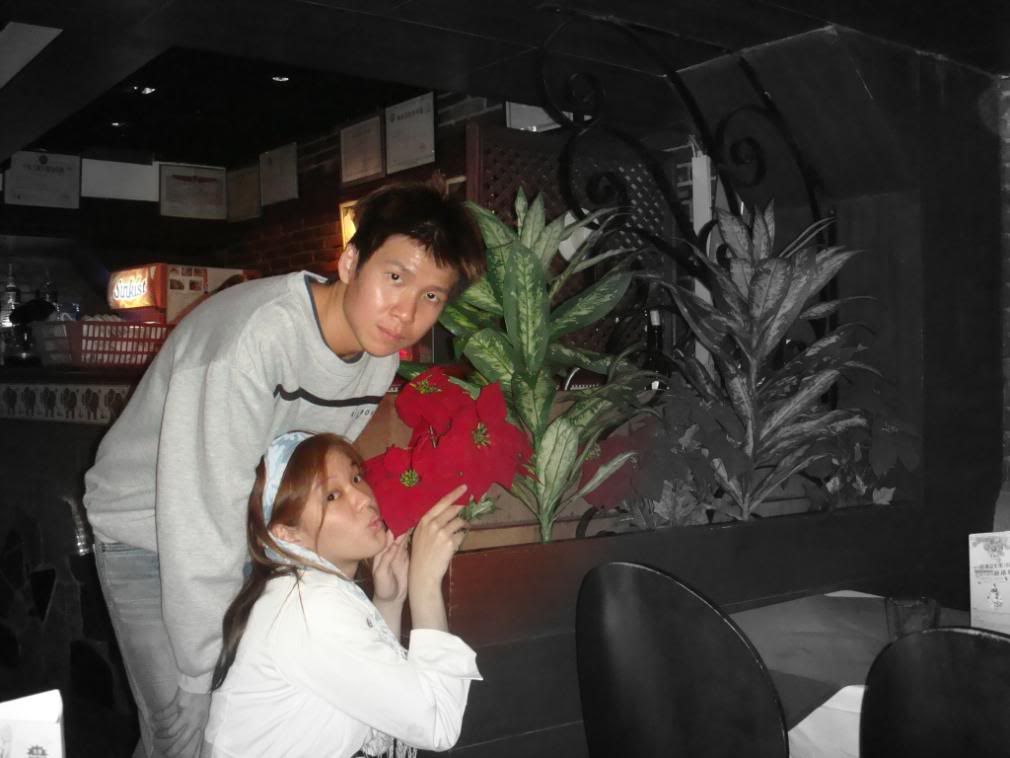 We ordered a Hazelnut Frappe and the Papaya thingy Oinky wanted to have. IT was kinda weird since it was warm.
We took a photo at the entrance and the waitress was nice enough to help us take the photo.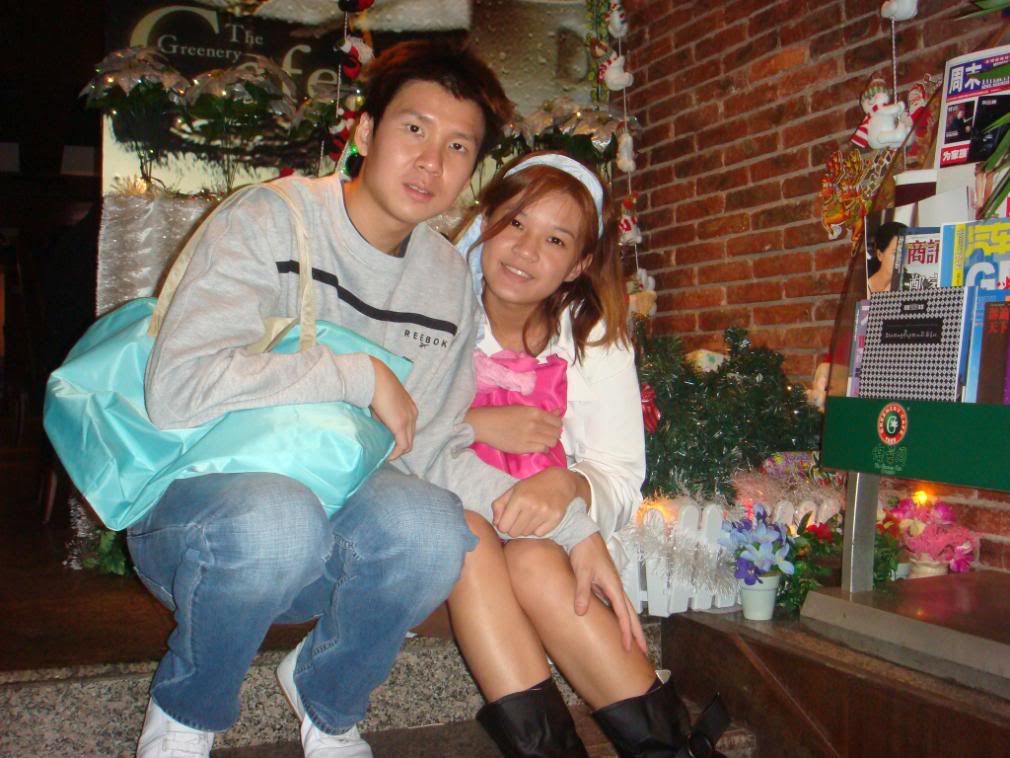 So after the power break, we continued shopping till it was time for dinner!!! We had dinner at Papa John's. It was kind of like Pizza Hut..Expecially when you're ordering hawaiian again..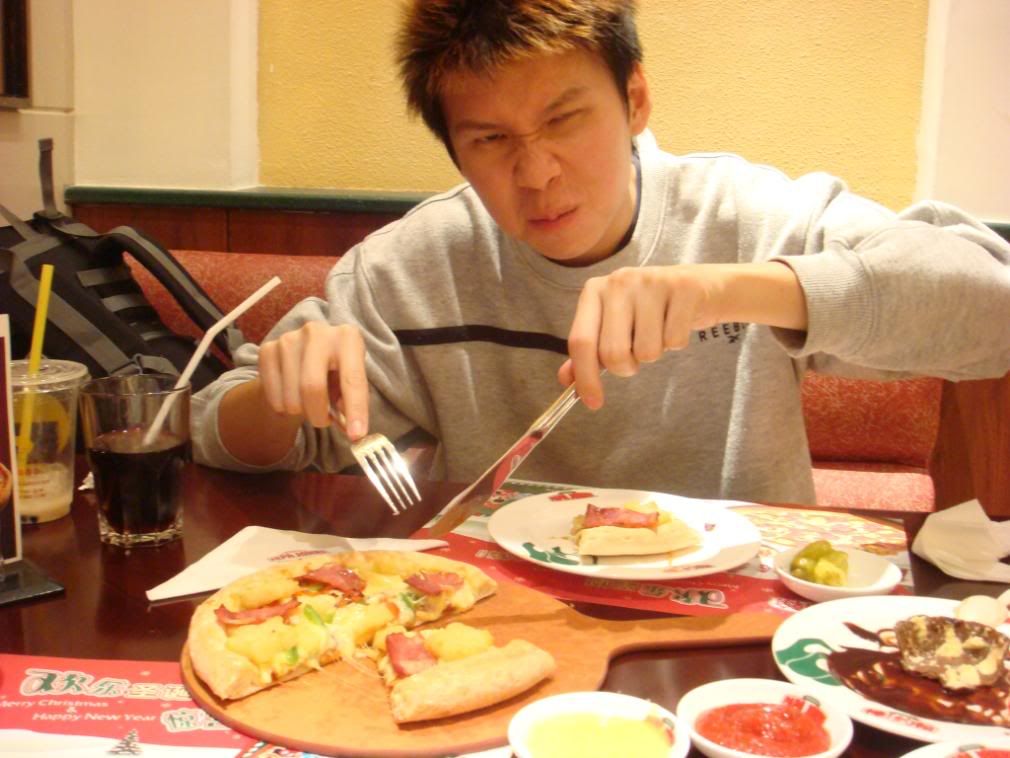 The kebabs was the nicest thing though..
We took a picture while waiting for our Happy Lemon.. It took some time for out red bean with pudding milk tea.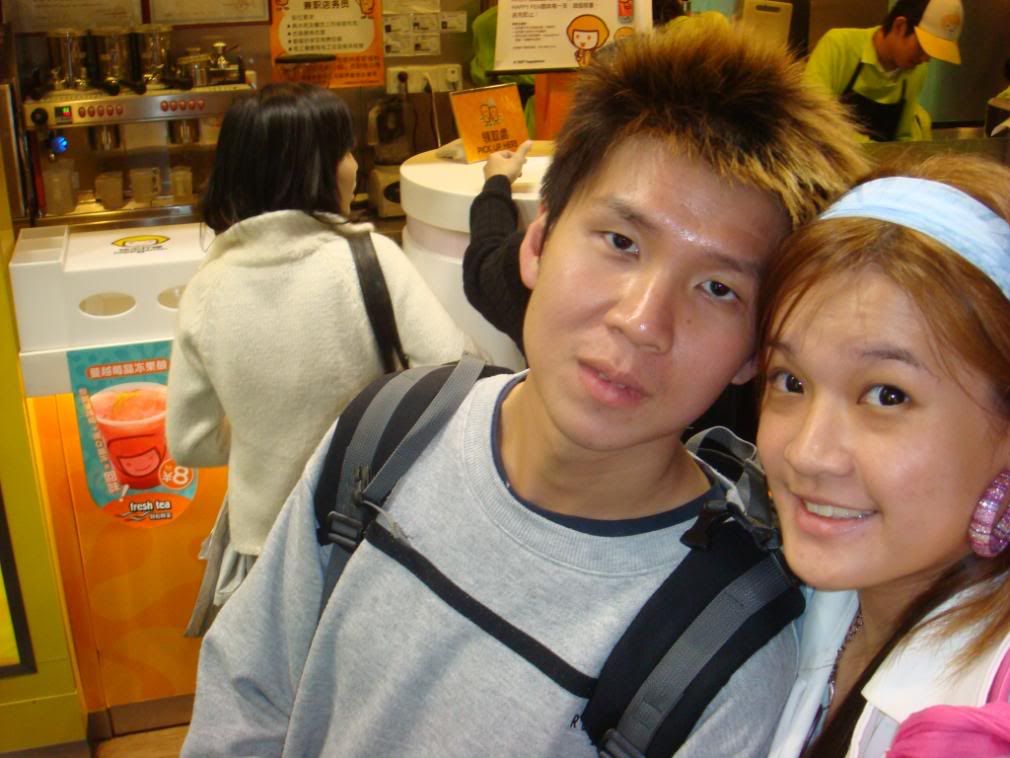 There was a pillar of flowers at the stage in the middle of up down nine. SO we took a few snaps..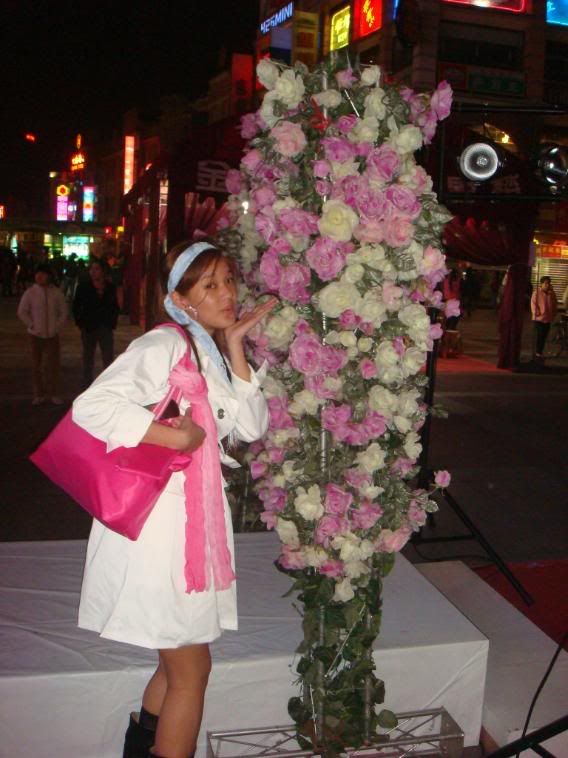 The police helped us take a shot, but it was so small that i had to crop it. So its not that nice.
The long walk really tired us out. So back to the hotel and -_-zzzzz
Guangzhou Day 3
We woke up near afternoon again and headed for the pet market. It was majorly selling fish and plants,but there was a pet alley selling majorly cats and dogs.
Dog: I'm not a dog. Really..I'm a lion.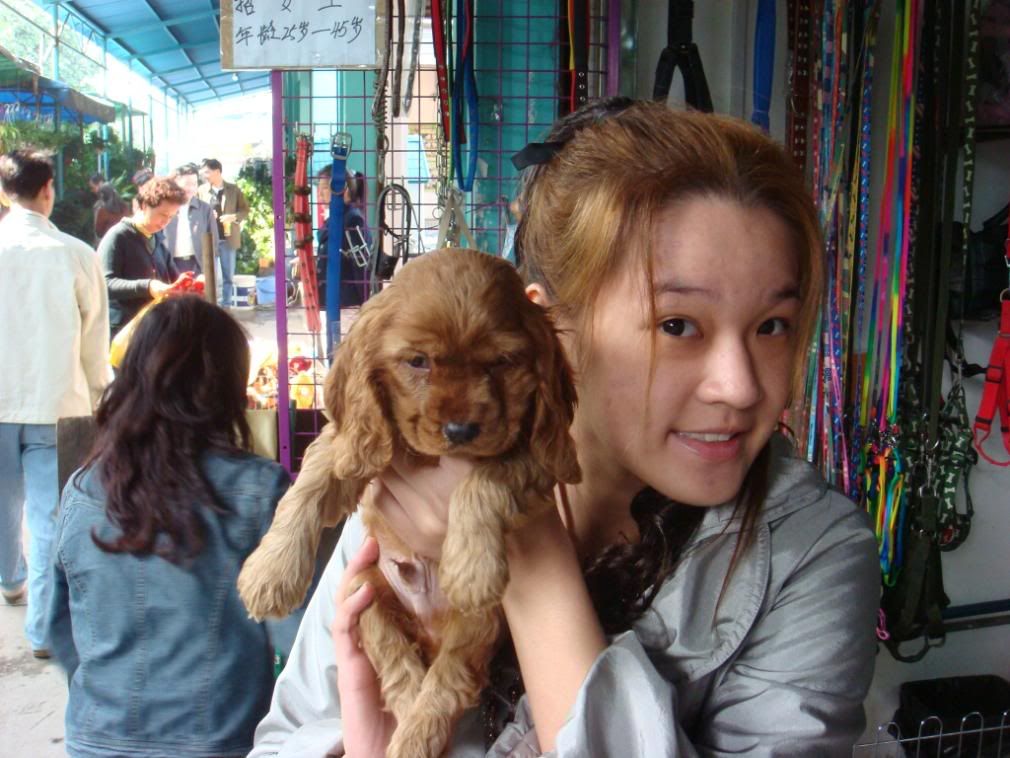 Dog: I'm a cocker Spaniel



Dog: I'm not a dog too. I'm a seal.

Dogs: We're not your mango..



Dog: Fat hope!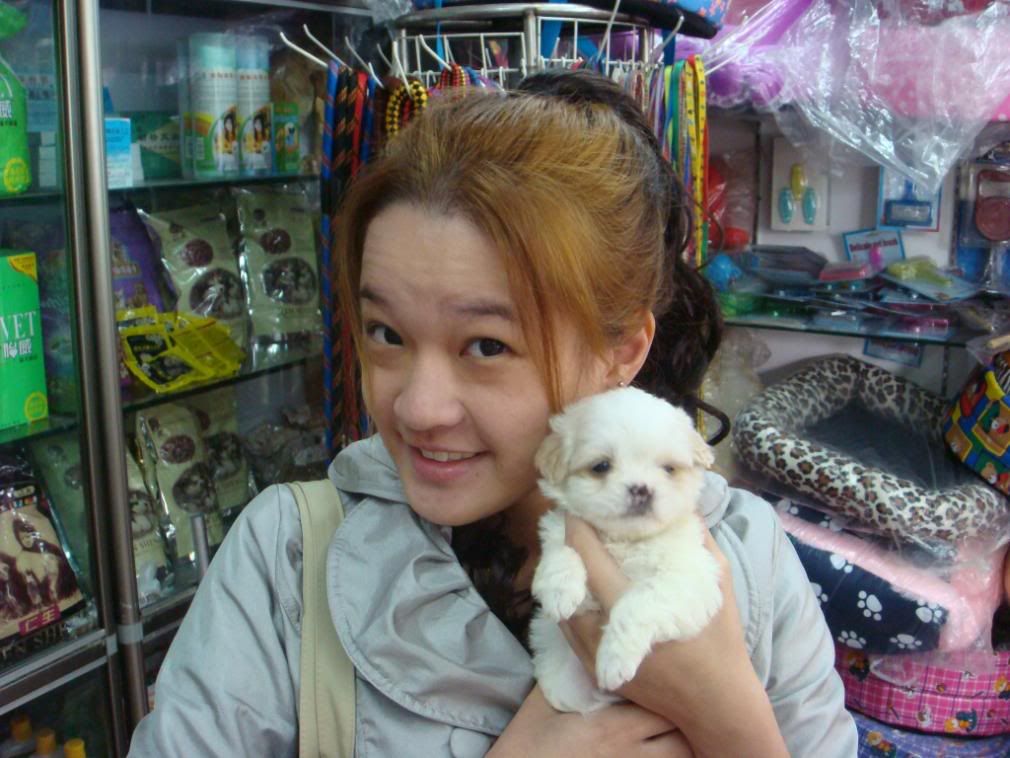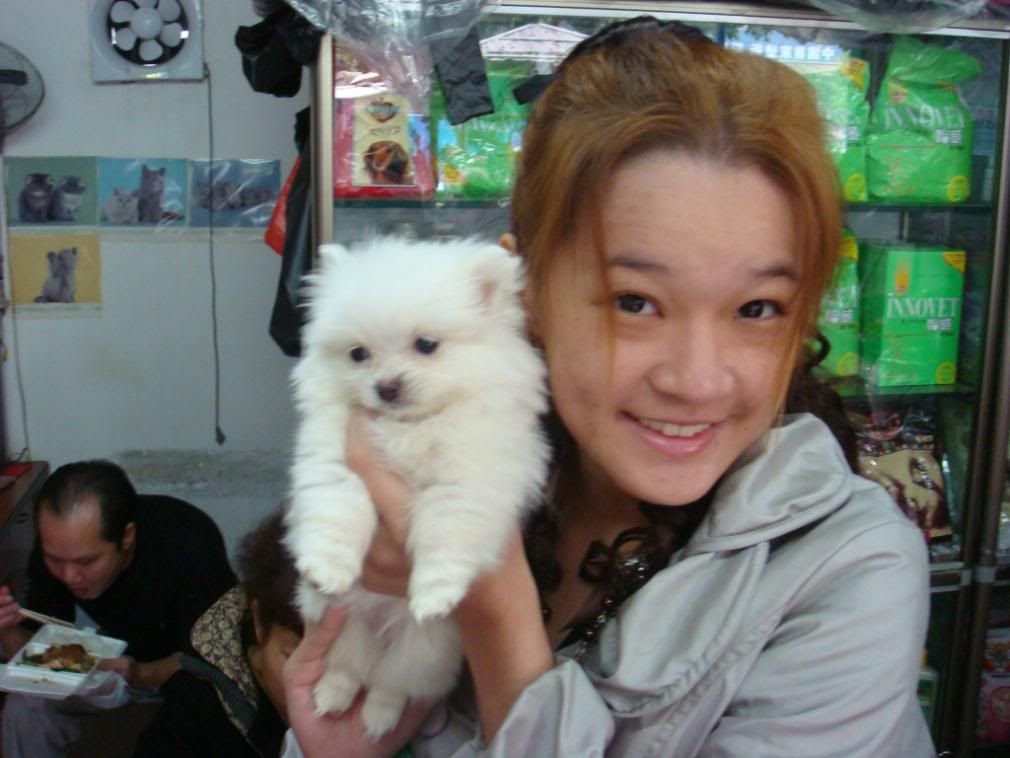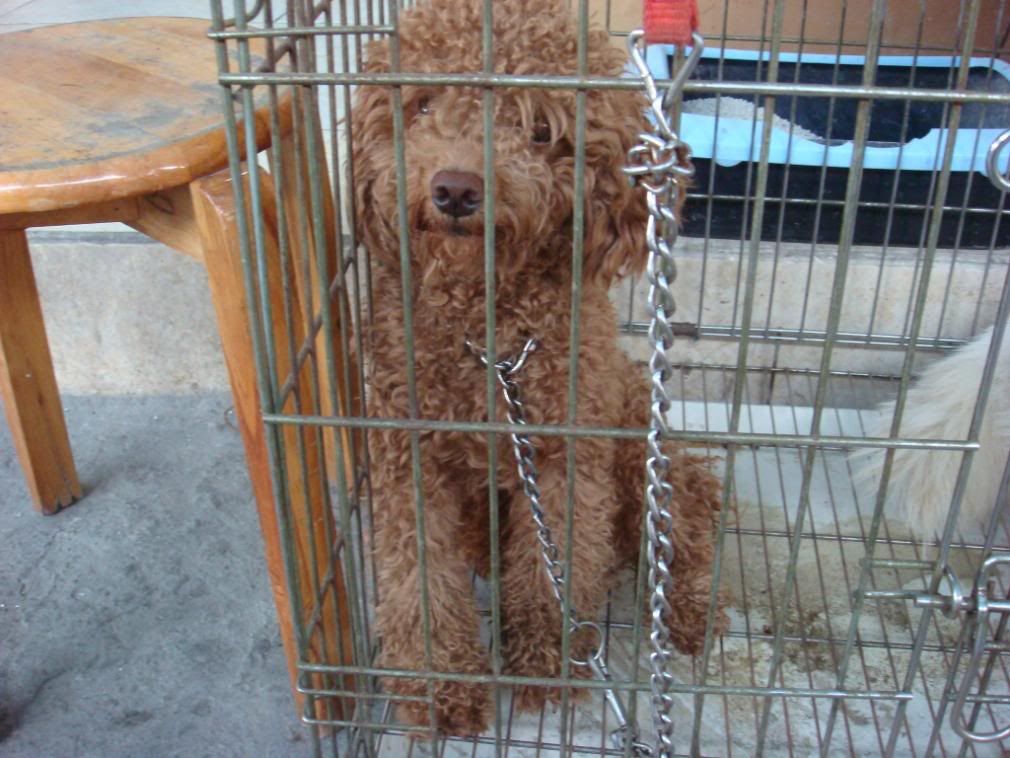 Dog: Your mango will look like me soon!!


Siberian Husky: Thank god I'm not in Singapore.

Dog: I'm not a dog.. I'm a chubby boy!




More exotic stuff would be foxes and pigs..
After spending time with hundreds of dogs, We returned to up down nine for even more shopping...Heard of Bing Tang Hu Lu? I hate those, But I love these cuz its sugar coated strawberries!!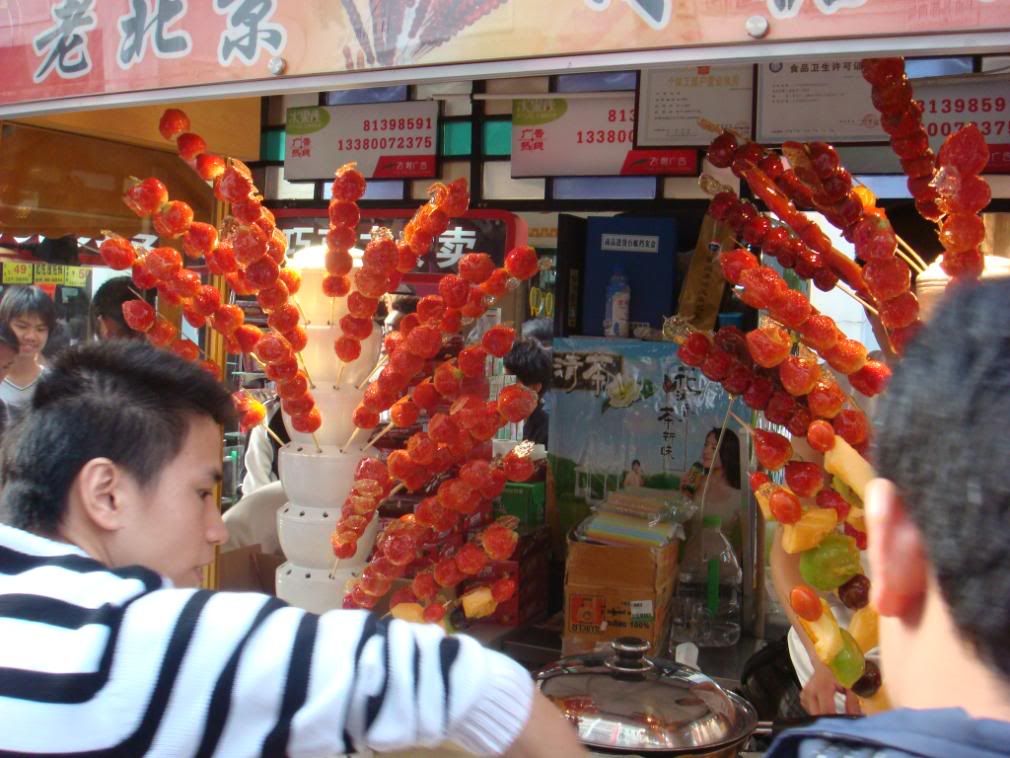 Again, we were tired, so we chilled at a place called RBT. The logo was a rabbit, but thank god they did nt sell rabbit meat...
Claire: I wanna see snow!

Dave: I'm tired.. Give me food..

Waitress:Your wish is my command..

Oh great! My drink has arrived!! Coconut matcha!!!
Dave: Where's mine den??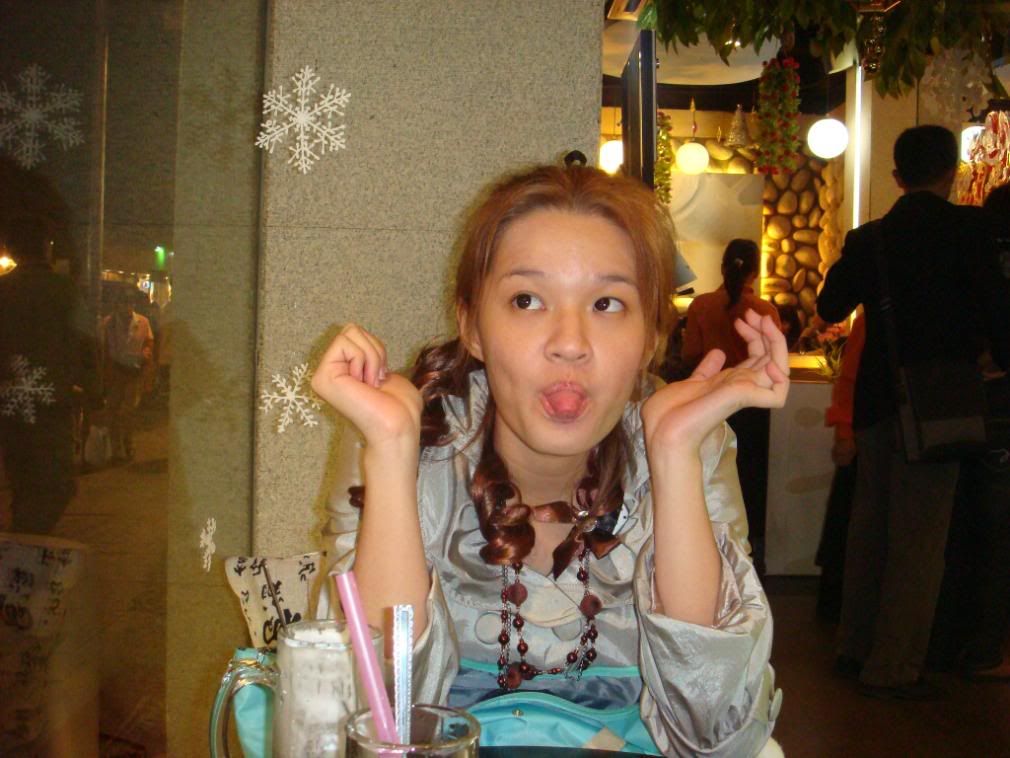 Claire: Too bad!! :P
Here's Dave's Pomelo Green Tea with nata de coco on the side..
Dave's new necklace: