I remember making Tiramisu.. But I can't seem to remember wad I did before that.. Sponge fingers for my Tiramisu? Oh well, Was gonna teach Sophie.. The two of us were in this super nua mode... Wonder if Sophie listened to half of the things I was teaching.. Check out her collection of books.. I have to show everyone how messy her table is.. Haha!!
I had to take a photo of this.. Because thanks to Sophie, I finally had an idea where to hand my accessories.. After that, Sophie was gonna follow me to town to meet her friends.. I was gonna meet Suat and Jiemei... Den I couldn't believe I was doing my make up with my student at ehr place.. Well, I was waiting for her to dress up.. SO might as well right?
The blockage of Wisma to the Orchard MRT has caused a million and one inconvenience for everyone.. Especially when it was raining... Roar!!! I had to siam all the dirty water and the great and huge crowds in Orchard... But it didn't help lar... -_-'''
Went all the way to stupid MRT.. Den land up Suat and JM was at Wisma.. had to go through the muds and crowds back there... ROAR!!!!! Suat lor.. Never tell me!! Haha.. But oh well, just walk back.. I was only thinking of dinner, so wadever lar... So we went to the ever so often Food Village... WOnder where is that? Its simply the food court at Taka which neve has available seats due to the crowds... I love the Japanese food there though!! Check out my OMU Rice...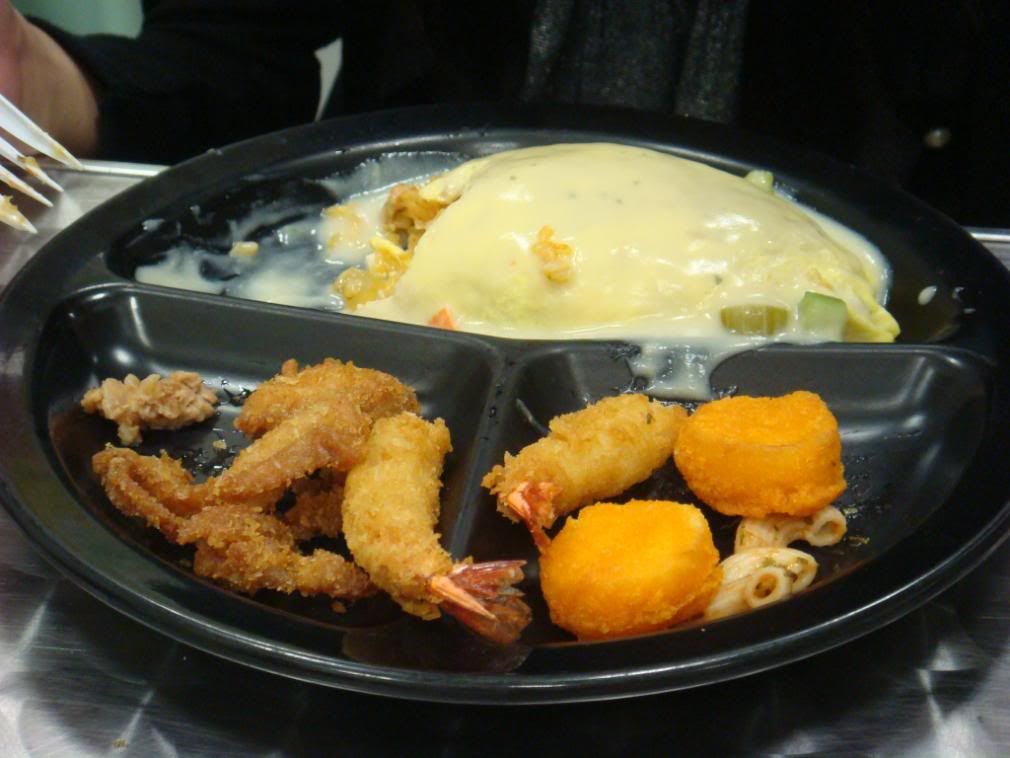 Looks yummi right?
Yummy, but it ain't mine.. hahaha.. Mine is this pathetic Modan Yaki..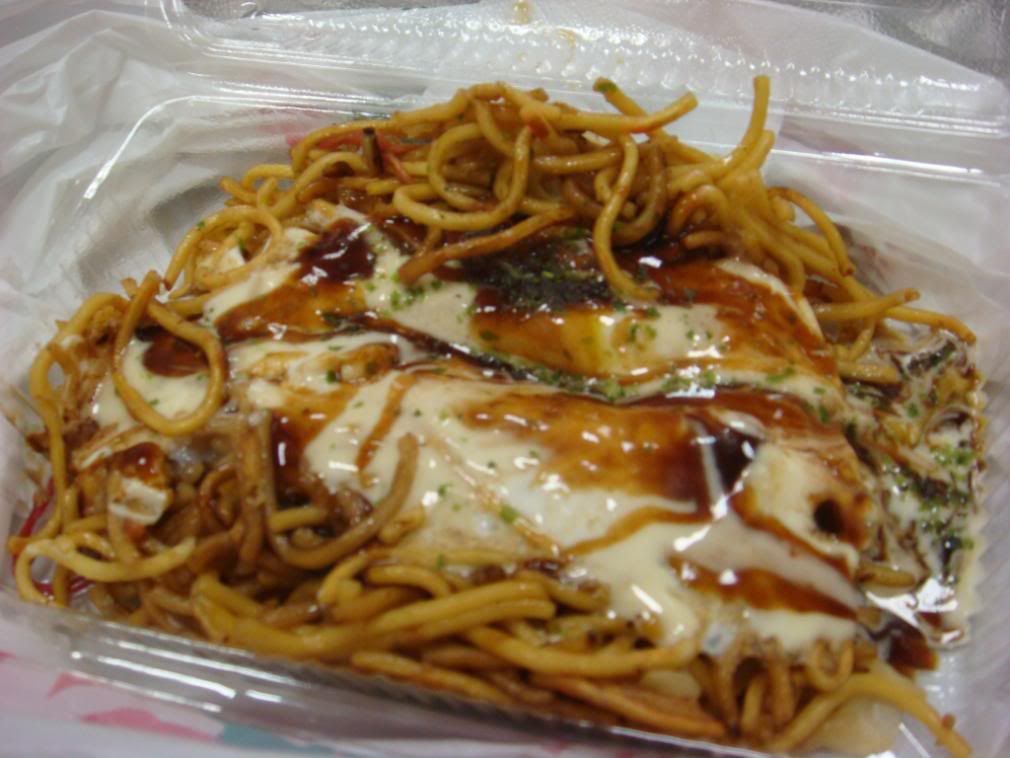 Hey... Its tasty ok? Dun think it looks simple.. The sauces are nice lor!!
Jiemei was like: " Is that all you are eating?"
Claire:"What you think? I want Beard Papa!!!!!"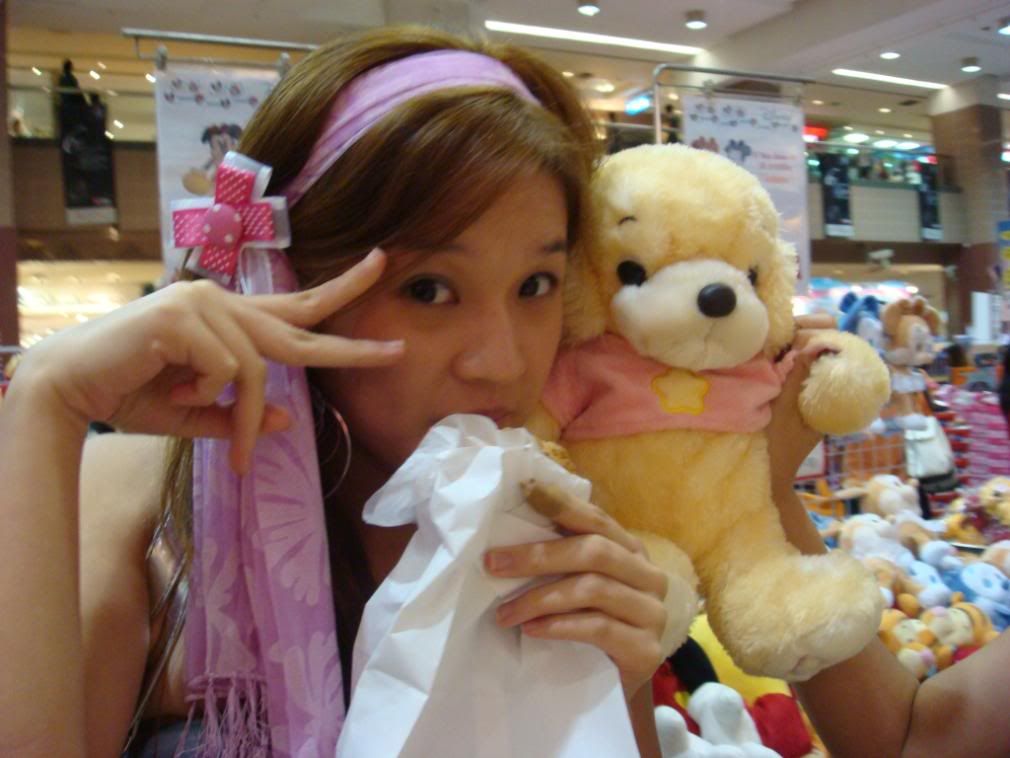 This is my bear Papa.. haha...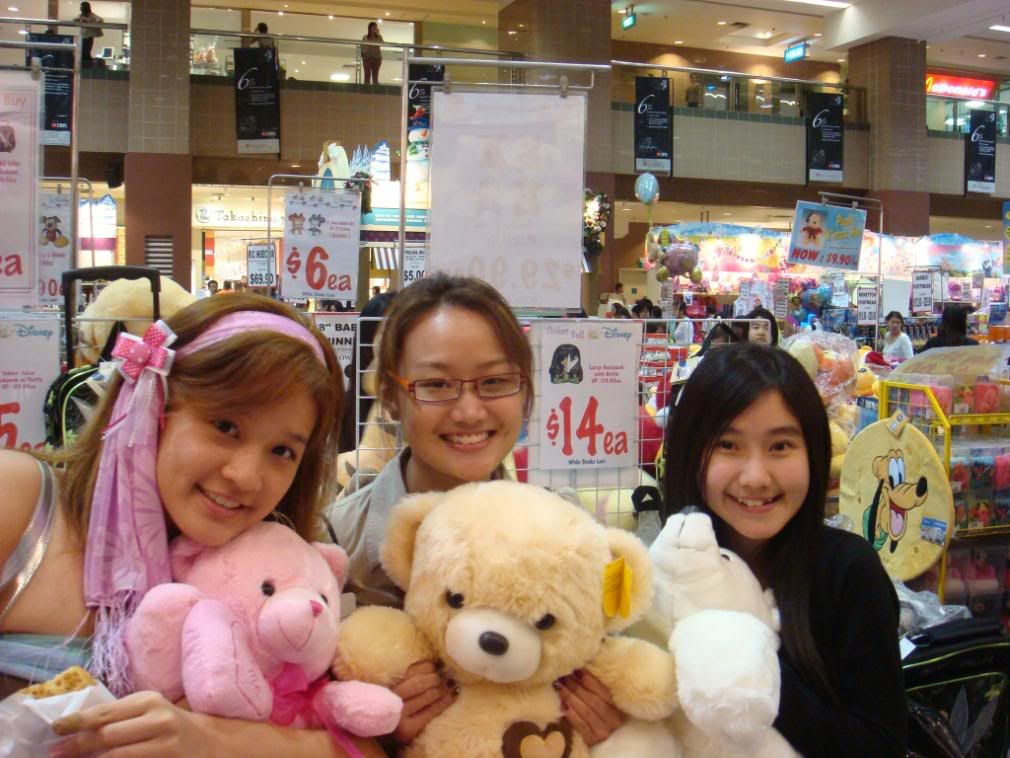 Look at wad I'm holding other than the pink bear... This photo was not taken by a human!!!!! Any idea what I mean? Aiya... Timer lar...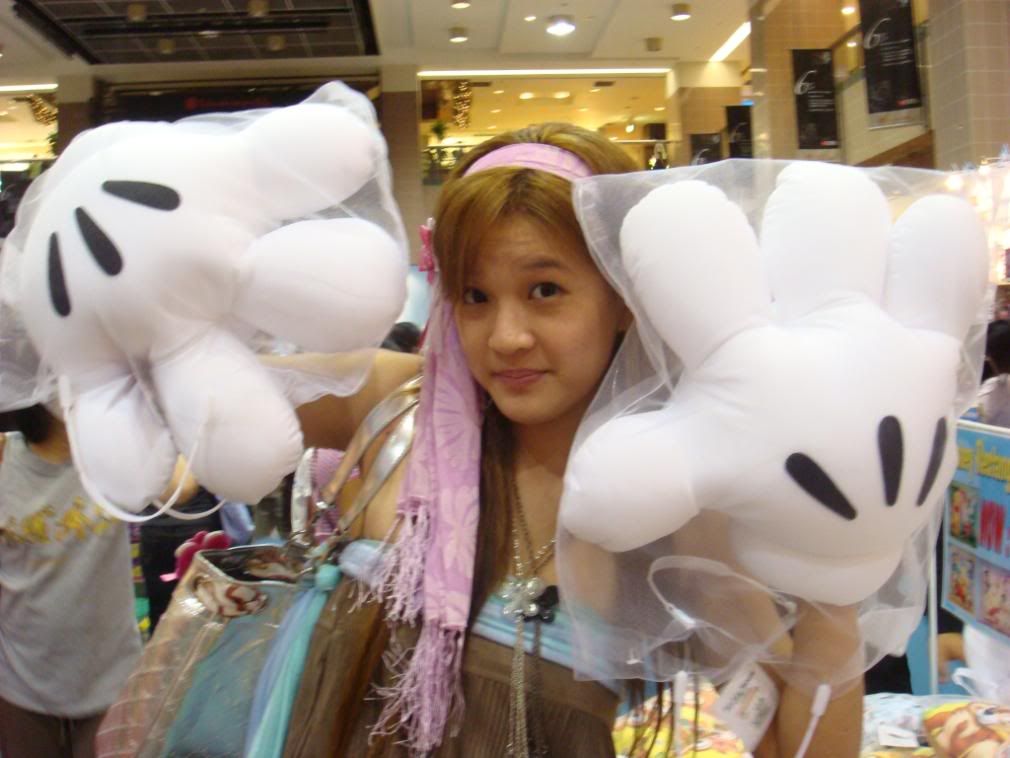 OMG... what happened to my hands!?!?!?!? SO huge...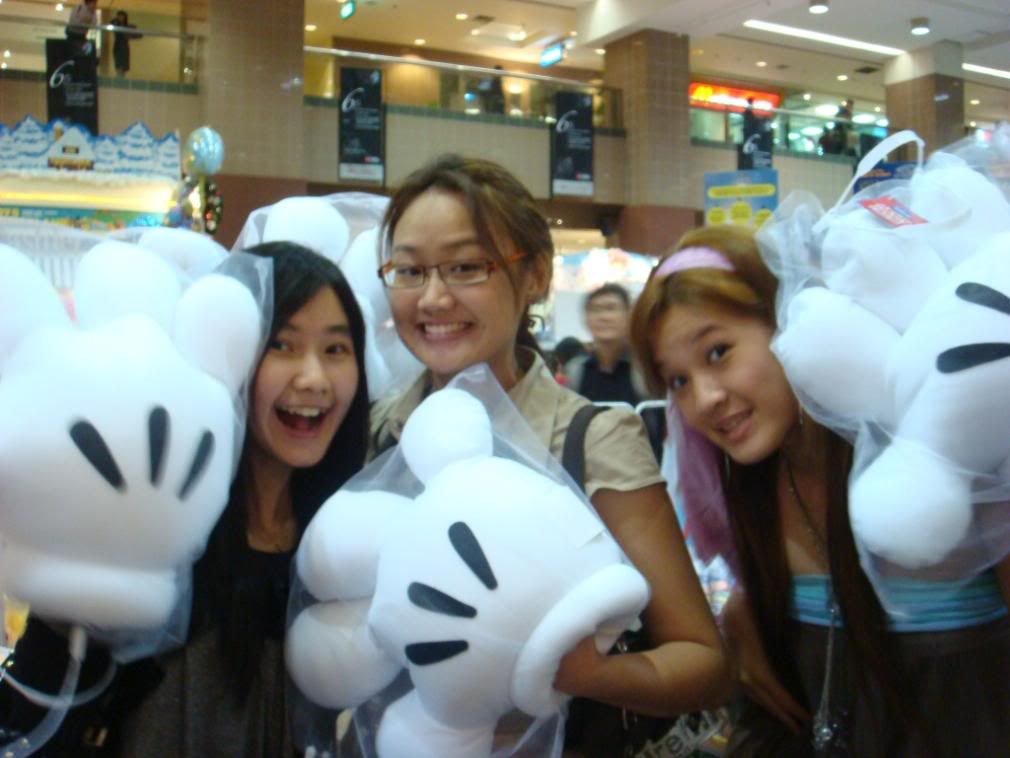 Phew... I'm not alone... We all have Mickey Mouse Hands...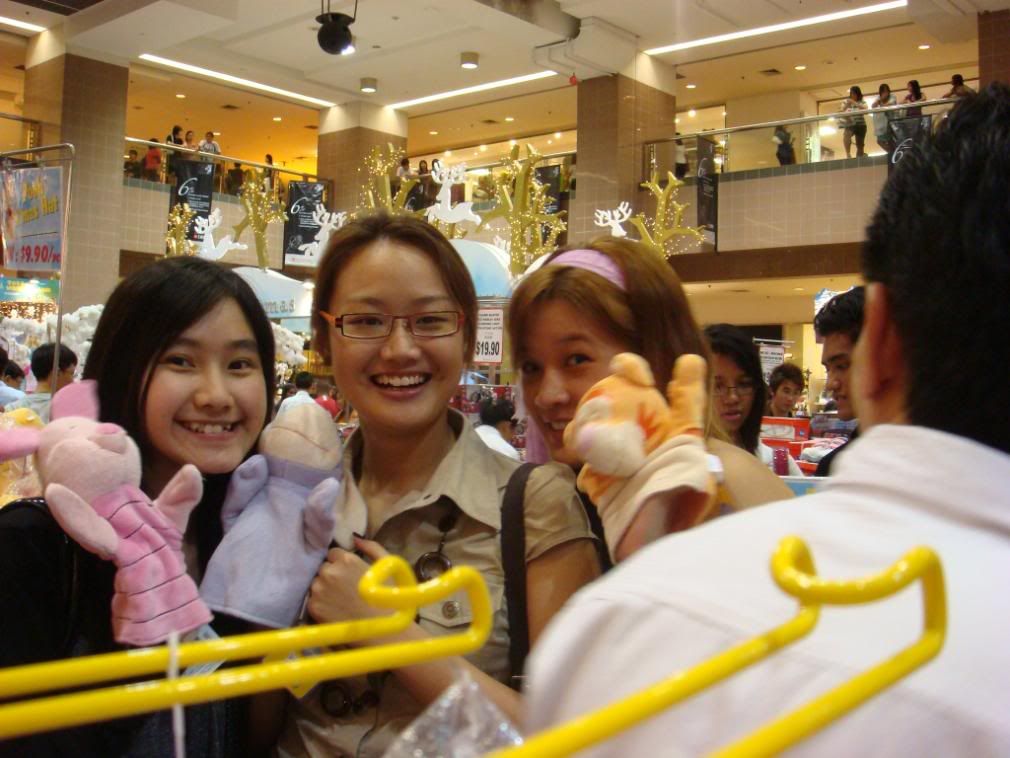 Oi!!! Uncle!!! you blocking my camera!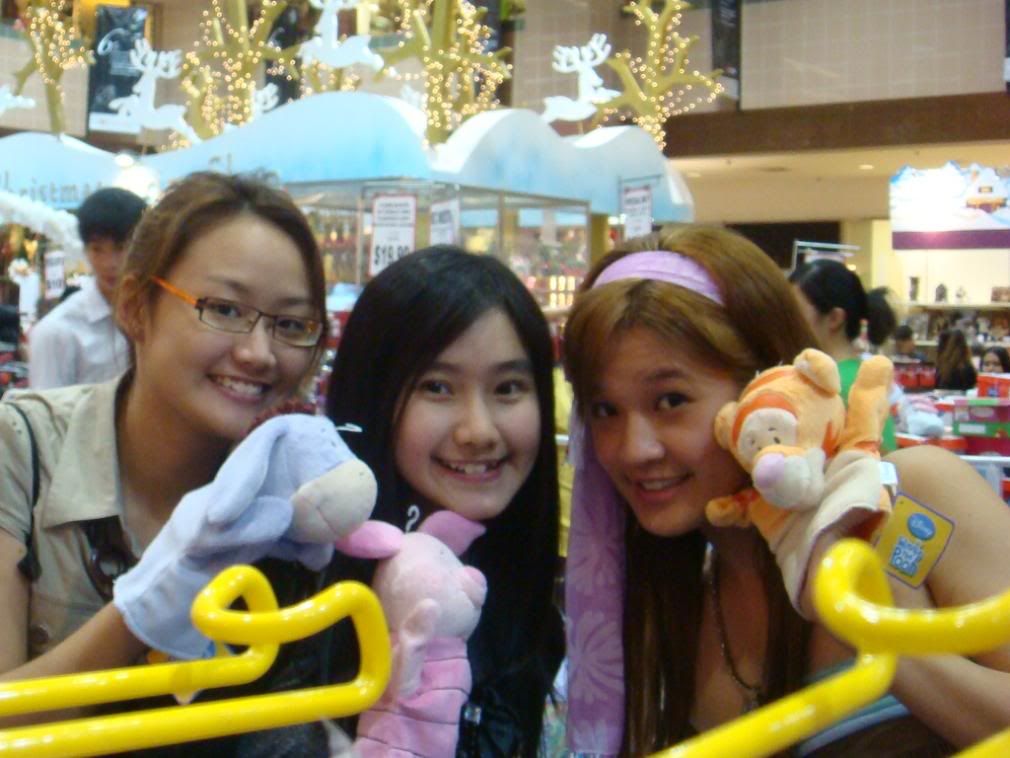 This was a bad self timer photo, cuz of the yellow stands... but better than nothing right?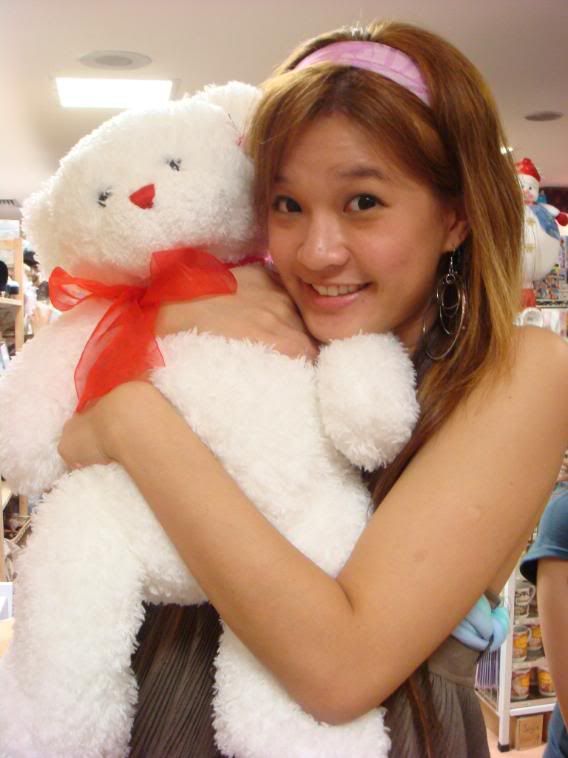 I want a snow bear for Christmas!! Joking lar... My mum will be like "another garbage for your room"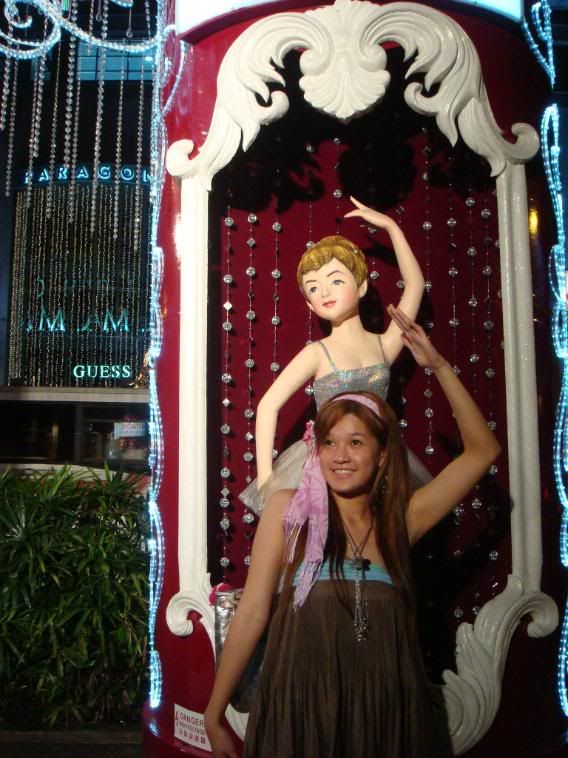 What so special about this photo?
Act ballerina lor!
Check this out.. This was the original taken by a stranger..
Look at what I did:
Fade in monochrome
Crop again

Fade in the christmas tree
Haha.. I love my camera...
The lightings are so no nice we just had to take so much photos!!
After that, I went home, and I dusted my Tiramisu with Cocoa Powder...
SOme facts about this Tiramisu:
Its made of Mascaporne cheese

IT has sponge fingers soaked in Kahlua coffee syrup

The cheese has cointreau instead of Grand Marnier

It does not contain flour or butter