After our whole night of fun... The three pigs woke up in the afternoon and got our lazy bums out after a long talk cock session.. We left Tat-chan's place for another packed day in Hiroshima..
But before we go anywhere, we had to go for car wash as our dear Tat-chan needs to keep his precious Ford focus clean... Pretty rare for a man to keep his stuff clean and tidy eh?
And car wash is not like what we have in Singapore.. Especially when the car wash locations in Hiroshima are almost extinct.. So here we are at an automated car wash..
You can see Tat-chan holding a pressure jet, cleaning all the dirt of his car... This, of course is really effective since the water power is so strong to wash off everything on the car..
After that, we brought Wilson-san to You-Me Town.. Its a new shopping centre in Hiroshima and it has really cheap ice cream and loads of shopping to visit!! There was actually a food court there.. I was pretty shock since its like the first food court I saw in Japan... We bought ice cream, Wilson bought gifts for our beloved Sakata-san and Kishimoto-san... Tat-chan was again tempted to buy the over price le creuset pots... Haha...
After being in the urban shopping area, we went for some peace and quiet at 古江 Fu-ru-e.. Its a small hill in the west side of the city.. A 15 min drive from the city.. Nice, quiet and tranquil place for beautiful houses and view...

This place is the right place to go when you're down on moods.. The place helps you feel better with the cool breeze and the view of Hiroshima is breathtaking..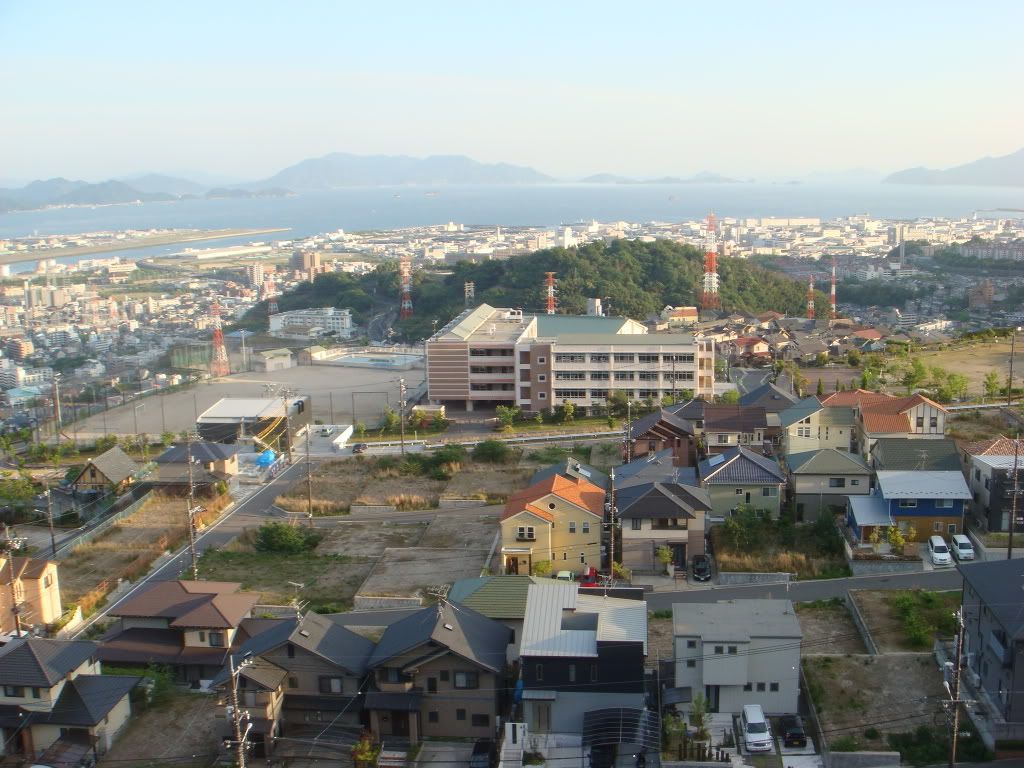 This is the place where we saw the view.. Its a restaurant at the hill.. We're actually supposed to be customers to be able to enjoy the view.. But.. Oh well, no one saw us..

After the little hill scenery, we slowly enjoyed the stylish designs of the different houses and restaurants at the hill top...


There's even a Church? Haha.. No! Its not a church.. Its just a wedding location... For newly weds to take photos or even hold their wedding banquet... Apparently the younger generation are getting more westernized in their preference for marriage...

But this is really beautiful.. for a moment, I felt I was in Europe...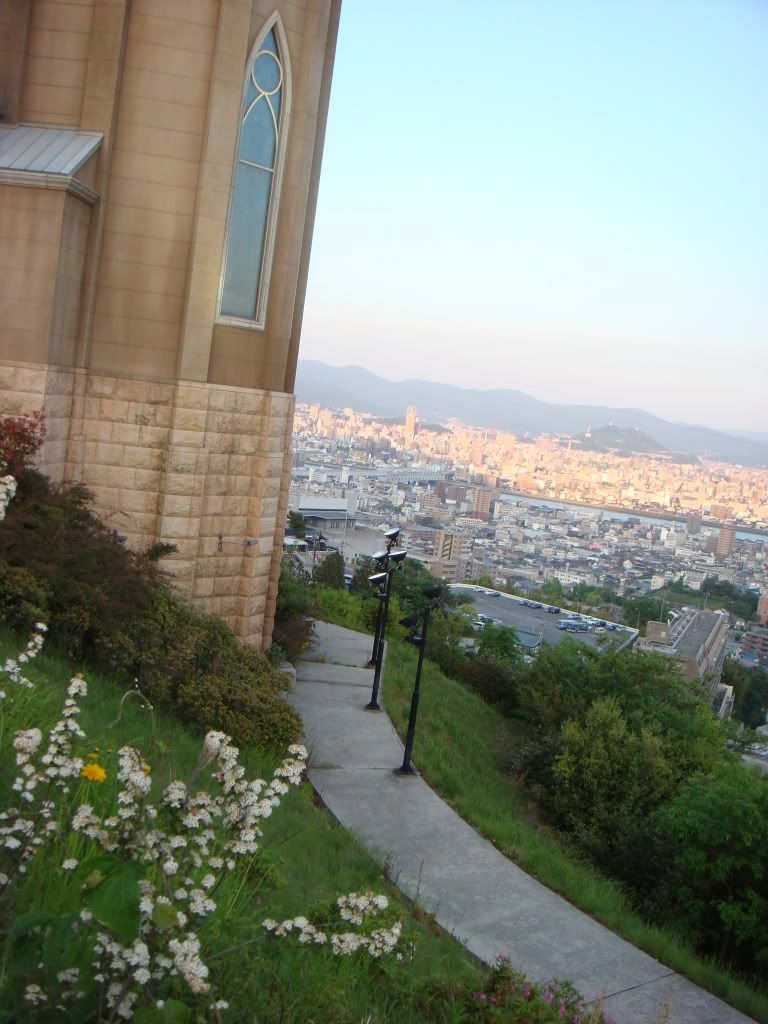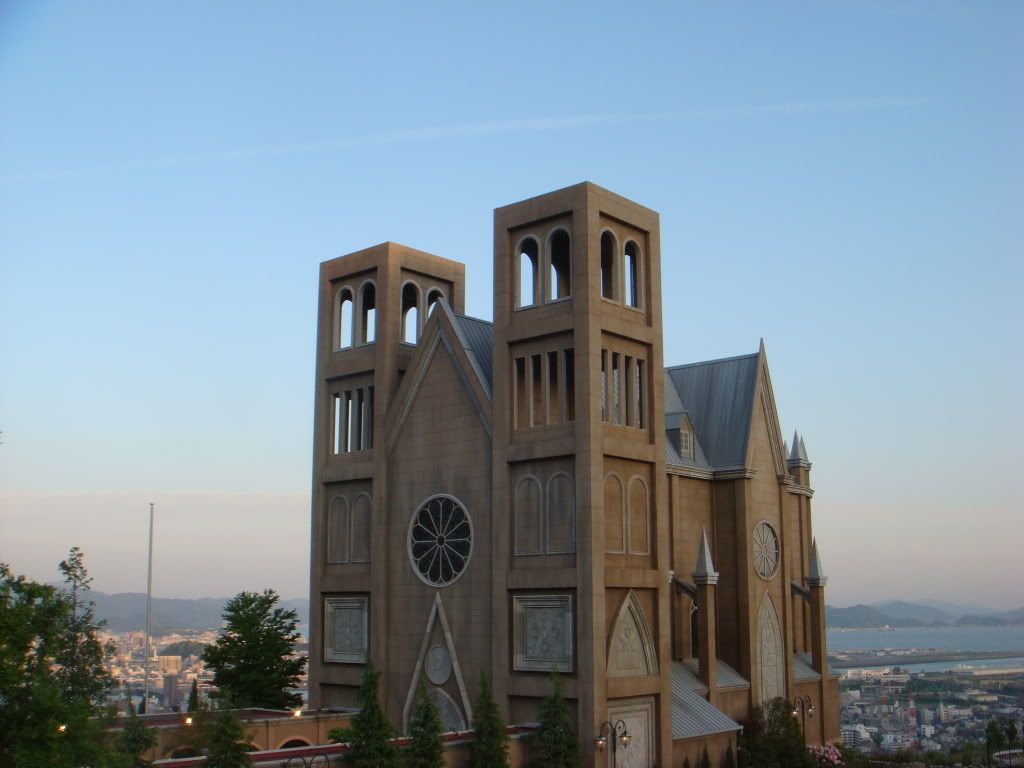 And our hunger took us to marine hop! A place in southern Hiroshima city.. There's a pretty pathetic theme park there.. But there are many factory outlet stores there.. And we had buffet!!! But buffet in Japan isn't as good as you think.. because... the food isn't kept warm and hot the way we have it in Singapore..

Boy... I miss Hiroshima...