Thanks to the rain on this day, Tat-chan and I were cooped in the apartment, helping him with his Ei-ken exam... While Tat-chan was busy with his essay, I got myself busy with baking... Tat-chan's favourites.. Bagels...
Earlier this week, I received a brouchere to check out a showroom of a new hom to be built in Hiroshima soon.. They provided transport to and back from this place and they would give a 1000 yen voucher for every visitor at the showroom..
This is the visitor's holding area for the showroom.. Its really nice.. They would invite you for a seat, give you a menu for your choice of drinks.. You can choose from tea to soft drinks... And, its on the house!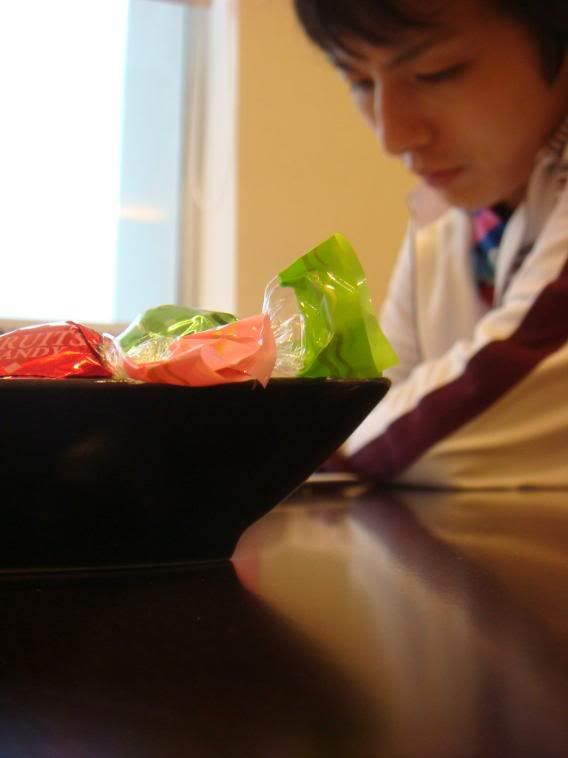 While they're getting the drinks, you'll fill in your details in a certain form and the agents would come later to find out what kind of house you're looking for and let you know the prices of different units..
And here's the master's bedroom's toilet, all furbished like that when the house is purchased.. Jacuzzi bathtub with an LCD TV... Showering in winter sounds like a total comfort right?
And here's the sink for the bathroom..Really neat.. Wish my toilet was this nice.. Well, mine is fine the way it is, just not as nice as this..
Here's the masters' bedroom, bed and dresser not provided.. The door opens to an ironing board.. That's furbished with the house..
Here's the sink for hte guest's bathroom..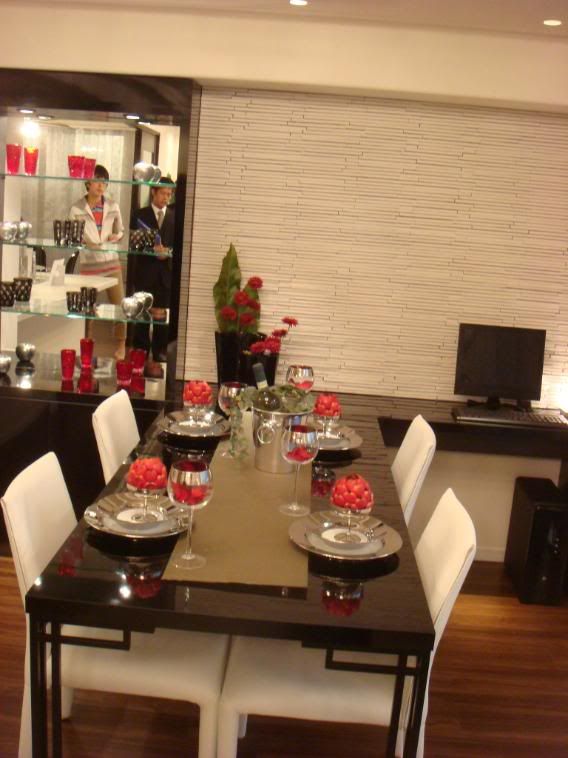 And the dining room!!! Well, only she shelf in the background in furbished..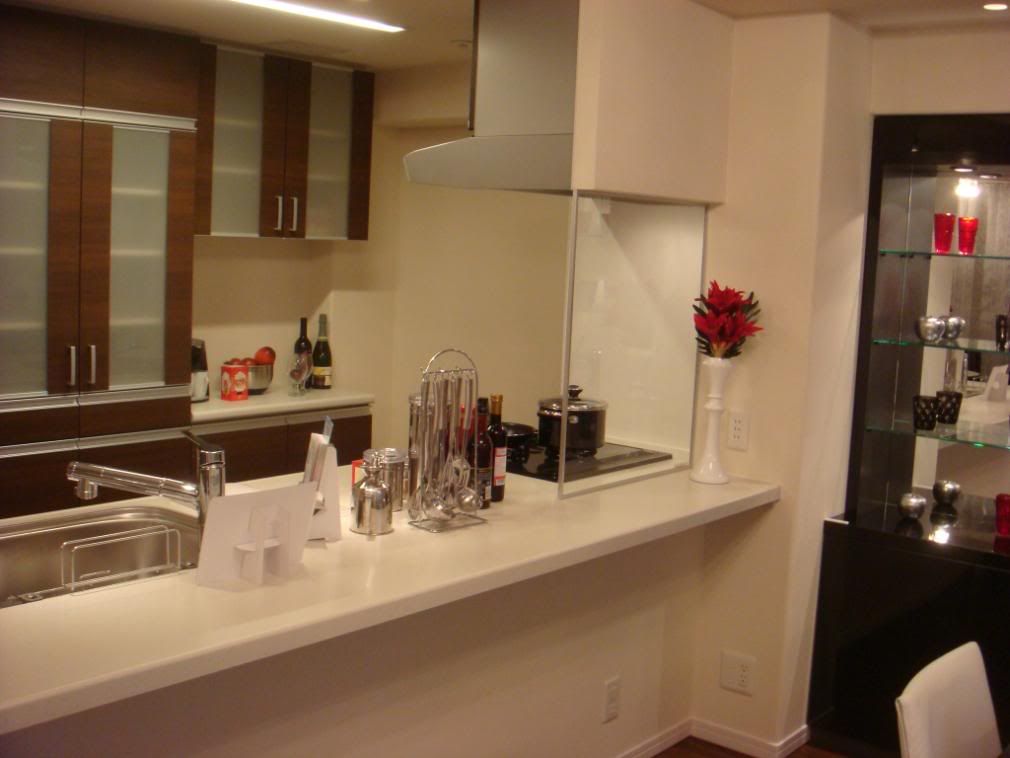 Kitchen! All furbished, except utensils.. and of course, cooking ingredients..
According to Tat-chan, this house is really well equipped and thy use quality stuff for the house... There are other components of the house such as the balcony whichI did not take a picture of.. Haha.. But the entire house, along with the furnishing costs SGD400,000 and mind you the location is a 5mins cycle to the centre of Hiroshima city!
After that, Tat-chan requested to go test drive the new Toyota Alphard.. So, I went along... This car costs SGD40,000+ and its like the size of an Estima? So the two things that Japan have that are cheaper than Singapore are houses and cars!!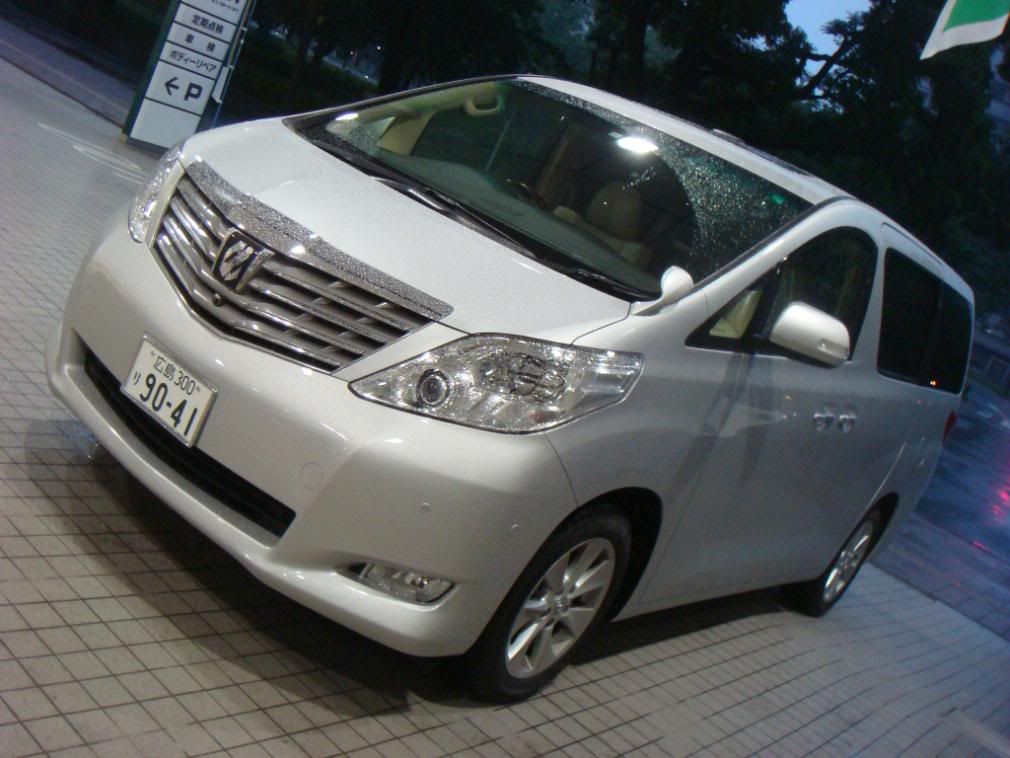 Back to Tat-chan's apartment and back to studying for Tat-chan..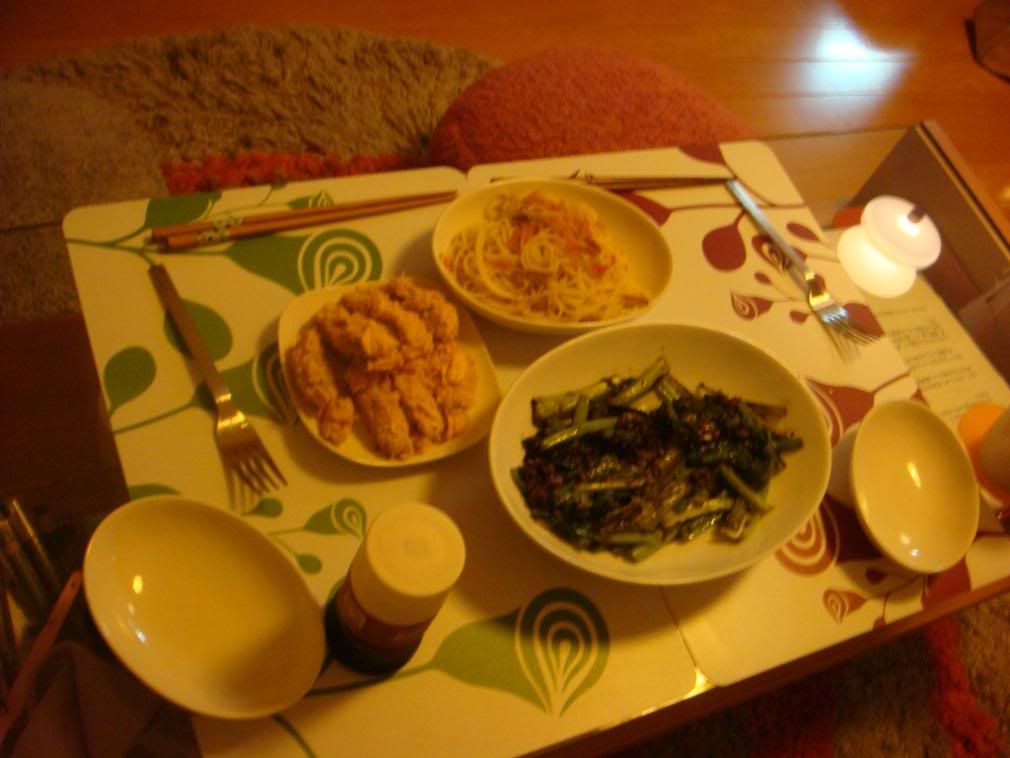 As for me, being so free, I made dinner..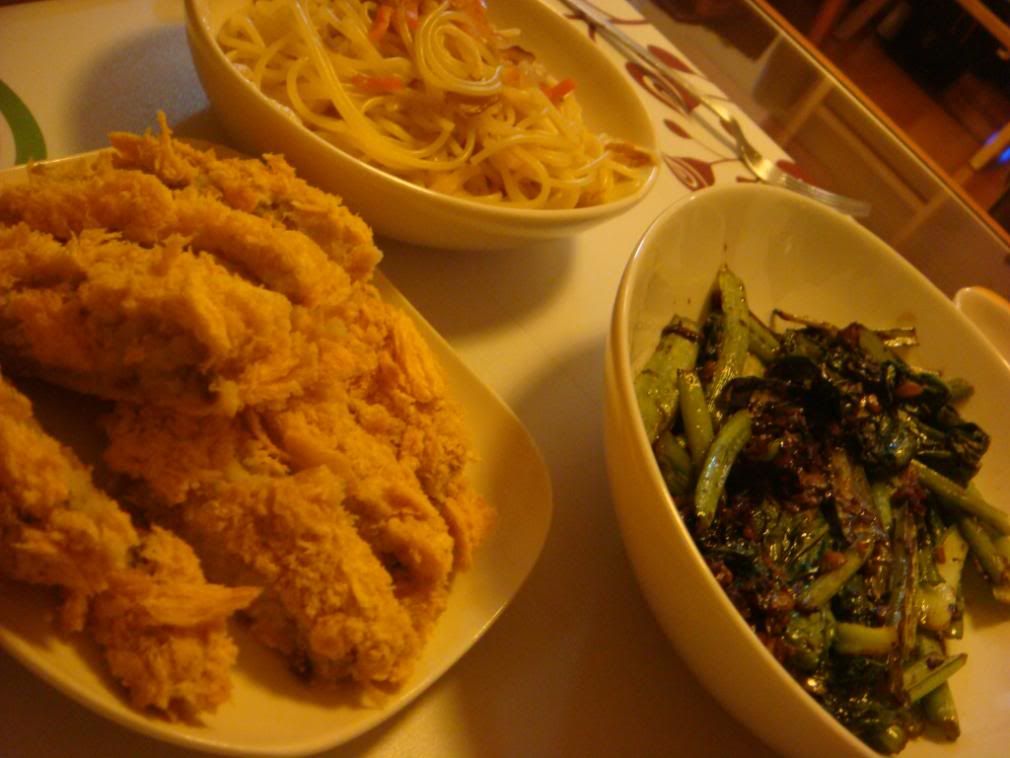 Dinner was Japanese style pasta, Singapore style stir-fried vegetables and oven baked breaded chicken...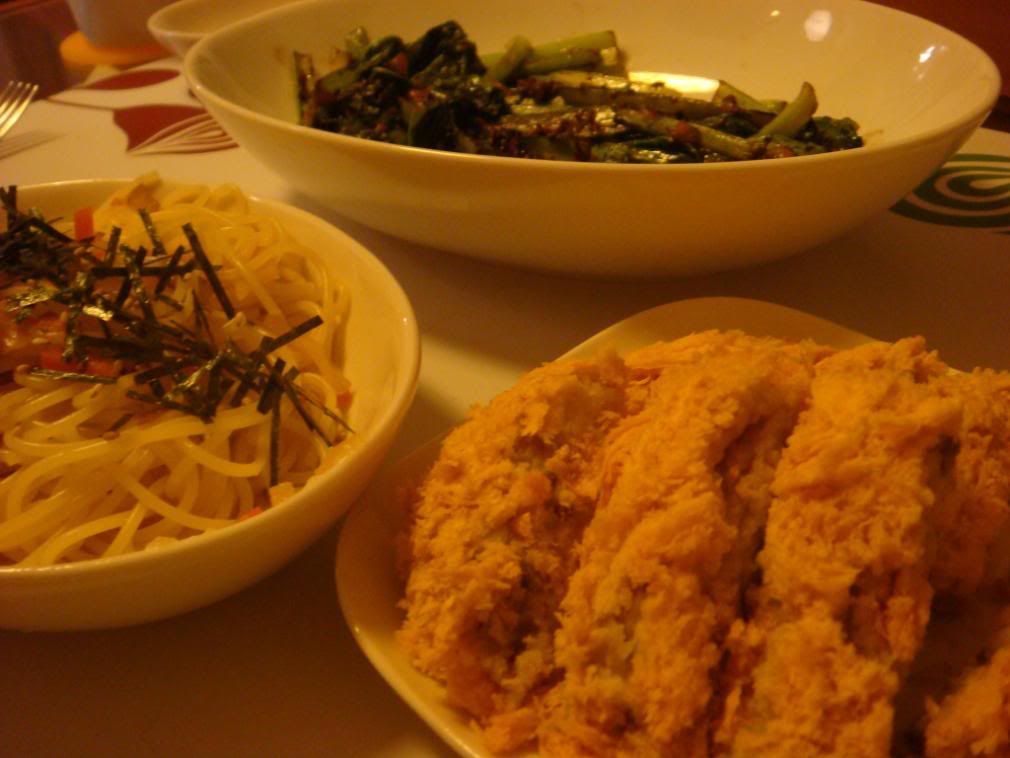 And after dinner=waiting for Tat-chan to finish up his essay... Haha..