Just that one week showed you how I got fat in two weeks.. So check out how I got fatter the following week..
Like I said, Kishimoto-san loves eating at やよいけん(ya-yo-i-ken), so we had a lesson here again, having a good dinner of 焼肉, stirred fried beef on a hot plate. With a bowl of moist, soft and tender Japanese rice, a bowl of Japanese style salad and miso soup.. The entire meal costs less than $10.. Isn't that cheap? And best of all, it tastes fantastic!!! (KINDA HUNGRY NOW...)
And after that, w went to excelsior cafe again for nice coffee!
21st May 2008-Wednesday
亜貴子さん, the name that appears most on my blog entries took me out for lunch... Again, her name is a-ki-ko.. Please remember her name... Everyone is always telling me:
Claire, you go Japan very nice hor? Got that girl always take care of you...
-_-''' That girl.. Her name is a-ki-ko!!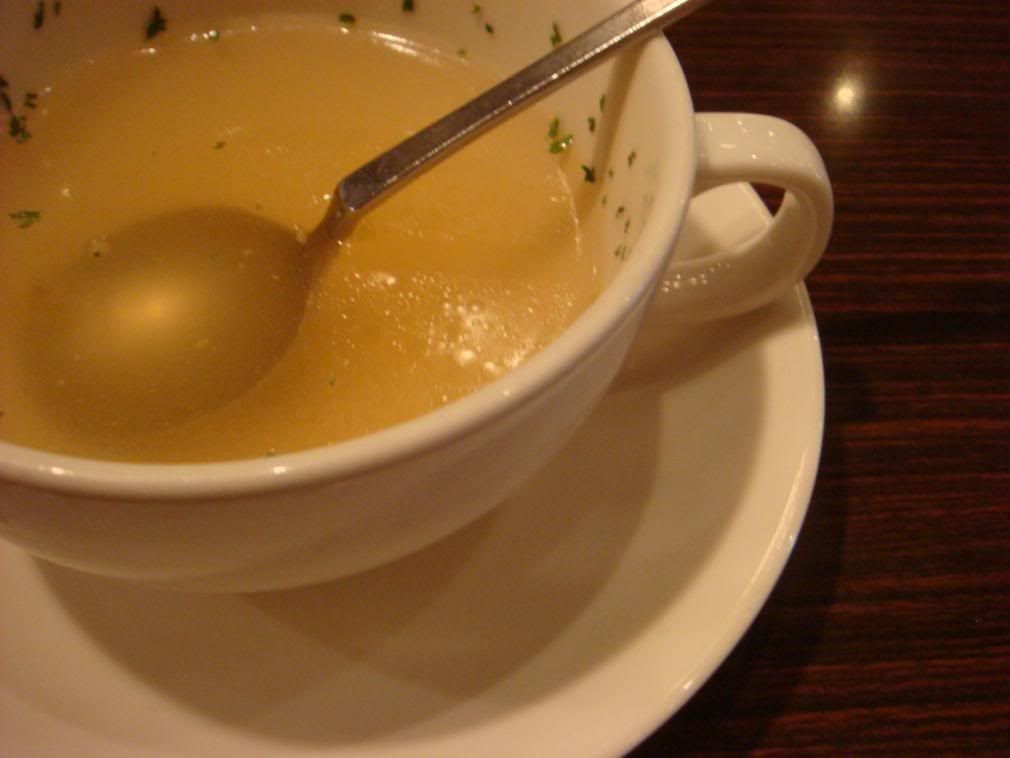 Anywae, we went to a restaurant called New York New York.. No link to the one in AMK hub or city hall.. But the food was really good.. $20 for a set meal.. I found it really reasonable.. Again, lunch time menu only has two choices.. Its summer and here's the interesting thing, they serve the soup cold!! Cuz its hot during summer! It tasted good, but the coldness makes the soup feel oily..

But as usual, the interior is really comfy... I love the white leather padded seats..
The lunch? WEsternized, with a Japanese thought to it.. Oven baked, breaded chicken fillet.. And it doesn't taste very far from the deep fried ones.. Fantastic for the weight conscious...Freshly baked french baguettes was 美味しい!!(oishii!) The potato and salad side was really good too! Especially the potato salad..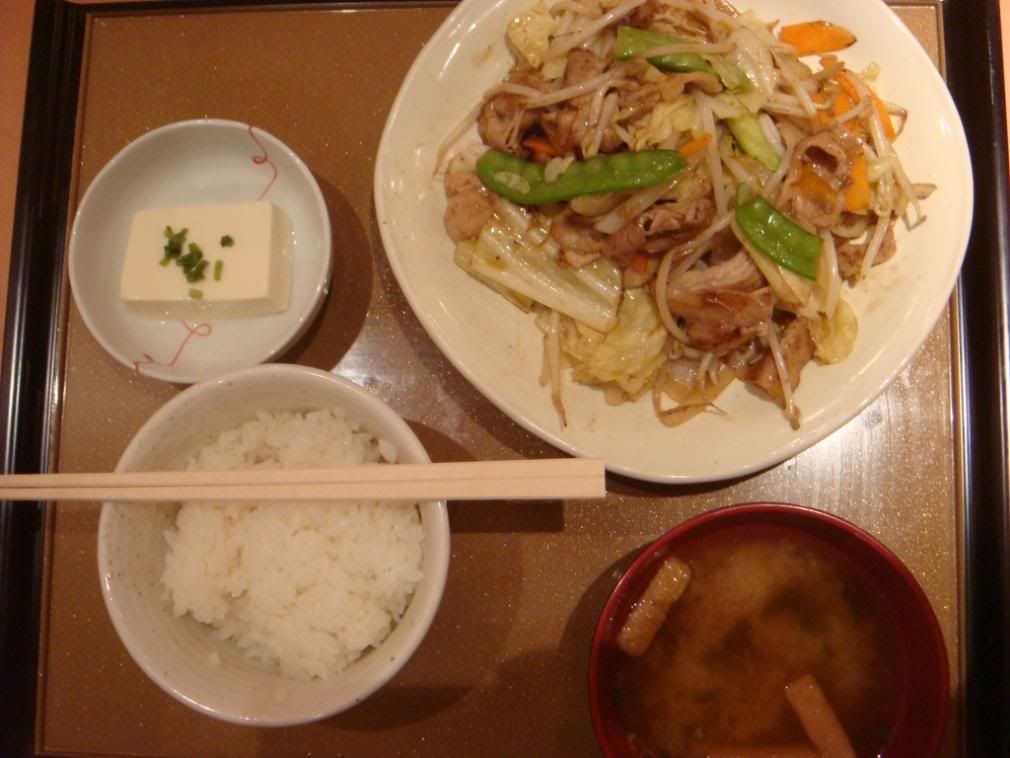 My treats for the day isn't over yet!!
Wednesday was English lessons with Sakata-san, and AGAIN, we went yayoiken.. (Told you Sakata-san loves traditional Japanese food..
My choice of dish this time round is stir-fried beef with load of vegetables.. BEan sprouts from JApan are exceptionally sweet and succulent.. And its not expensive.. About 50 centss per pack..


We continued our English lesson at Excelsior cafe again! And my father in JApan treated me to Cheesecake!!! Well, I think its not bad.. But I kinda prefer the ones I make.. :P (So self centred..)

23rd May 2008-Friday
After my long hours of work for week and surfing for information on the taiwan automotive industry, my analyis and hardwork completed the presentation.. Rehearsal with Ko-san 高さんwho spends hours everyday listening me rehearse and improving my presentation on top of the work he has met its evaluation today.. Its the final presentation.. No photos on that since photos are not allowed in the company..
This presentation will represent my grades and my performance for the attachment. The turnout was quite good. The number of people who attended was really alot.. More than any presentation that interns has done in history.. And Tat-chan, Sakata-san, Kishimoto-san took time off their busy work to come all the way down to the FHO office in town to support me.. Especially for Kishimoto-san who didn't have to work on Friday.. Vehicle Line Director, Hashimoto-san took time to come support my presentation too! :').. Thanks to Usui-san too for helping me translate me slides into Japanese to help the listeners better understand my 30% Jap and 70% Eng presentation.
The overall evaluation for my presentation was 4.8/5.0!!!! Isn't that great? I was so satisfied with the result.. And Tat-chan didn't sleep!!!
亜貴子さん bought me a cake to celebrate the end of my presentation and to mark the end of my big project!!! I'm so touched!!! The words on the cute cookie says:"Piggy sister, very well done!" My regret was not saving the cookie and keep it..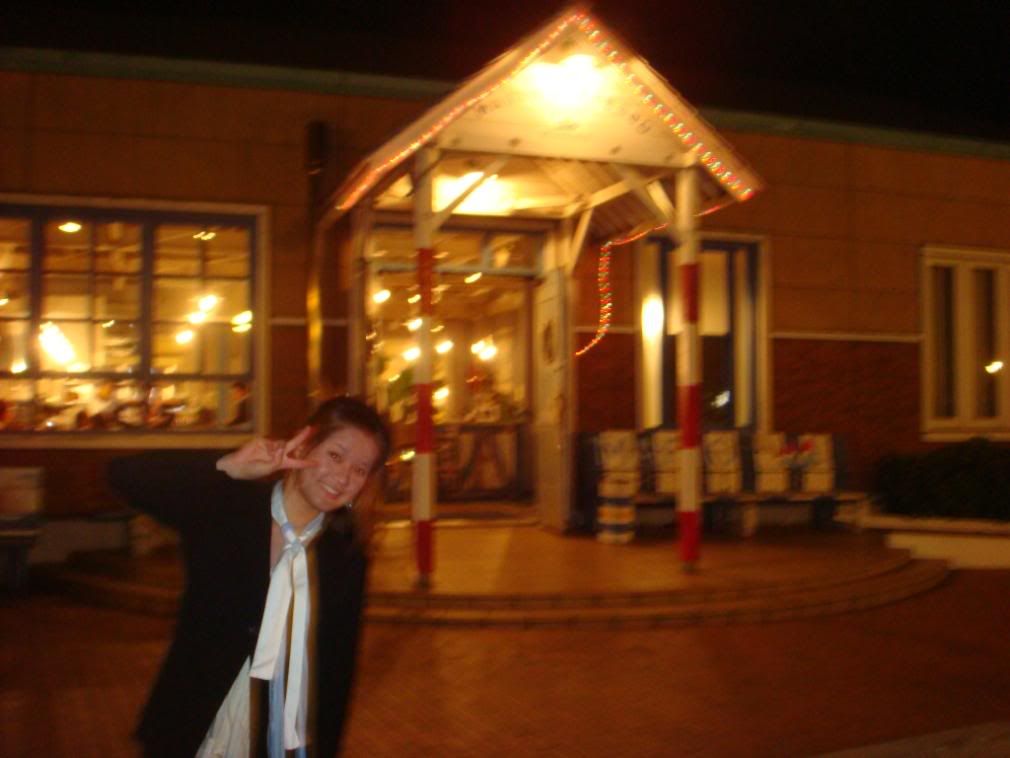 Celebration isn't over because Tat-chan brought me to Mario's near the sea (after his OT 残業 zan-gyou) And note the chopsticks in my hair to look professional for my presentation.. But not so professional after all eh?

Tat-chan was kinda too tired after work, so as usual, he can't bring a good smile...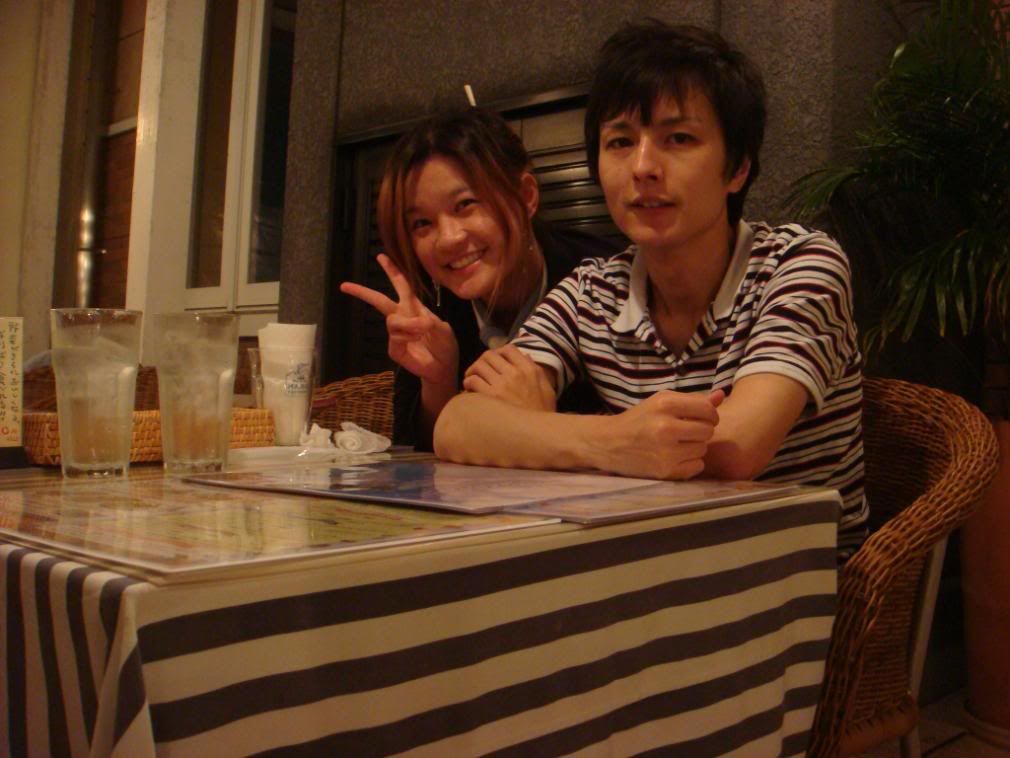 We had pasta which was really good... Better than my favourite creamy chicken at Pasta Mania...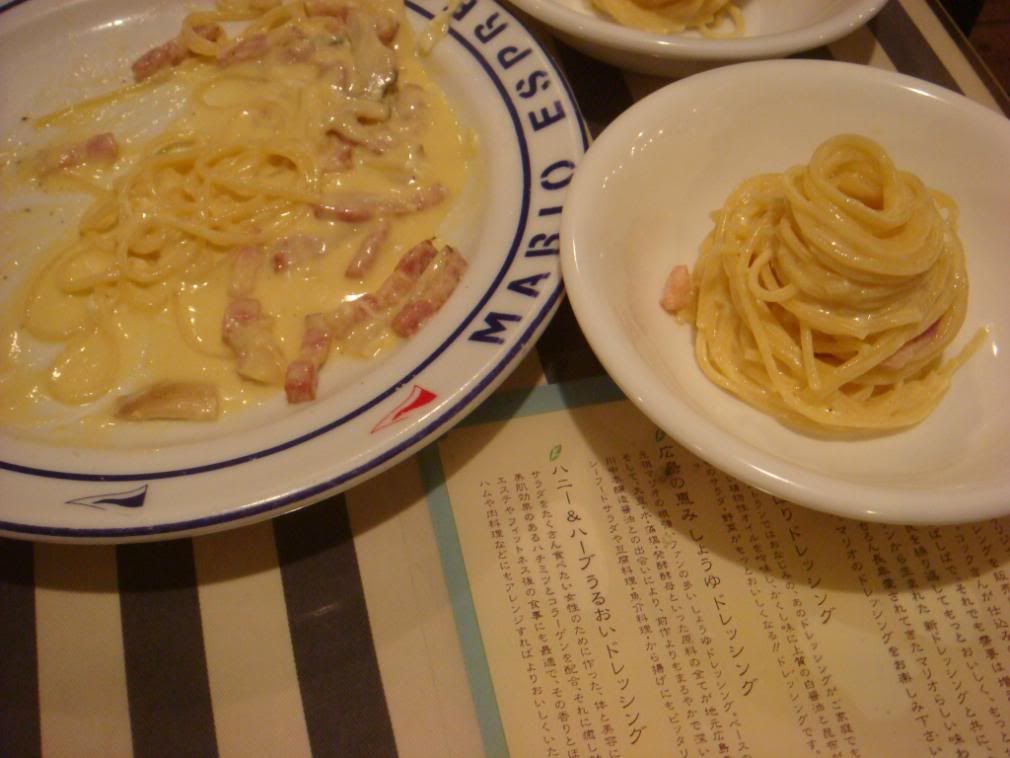 The biggest hurdle is over!! So must rush FYP liaoz.. :P