After lazing our afternoon away, we met Hashimoto san and Junko san at Tsukushi...
Here's the plate of Konnyaku that hashimoto san ordered.. He also ordered squid... So both of us took a pic of the squid.. Can you guess who took which picture?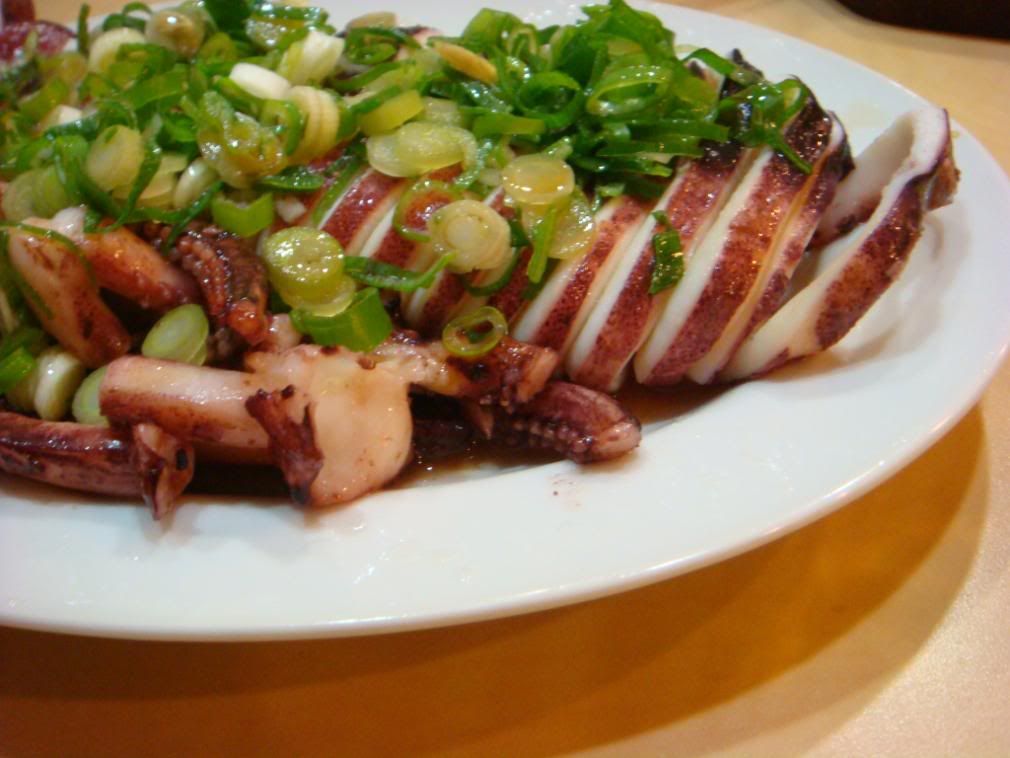 My order came first!!! Masaki-san(in the background) Made my order a little more special.. There's sweet potato!!! and...
An Orange too!!!
Think the C on the orange was for my name?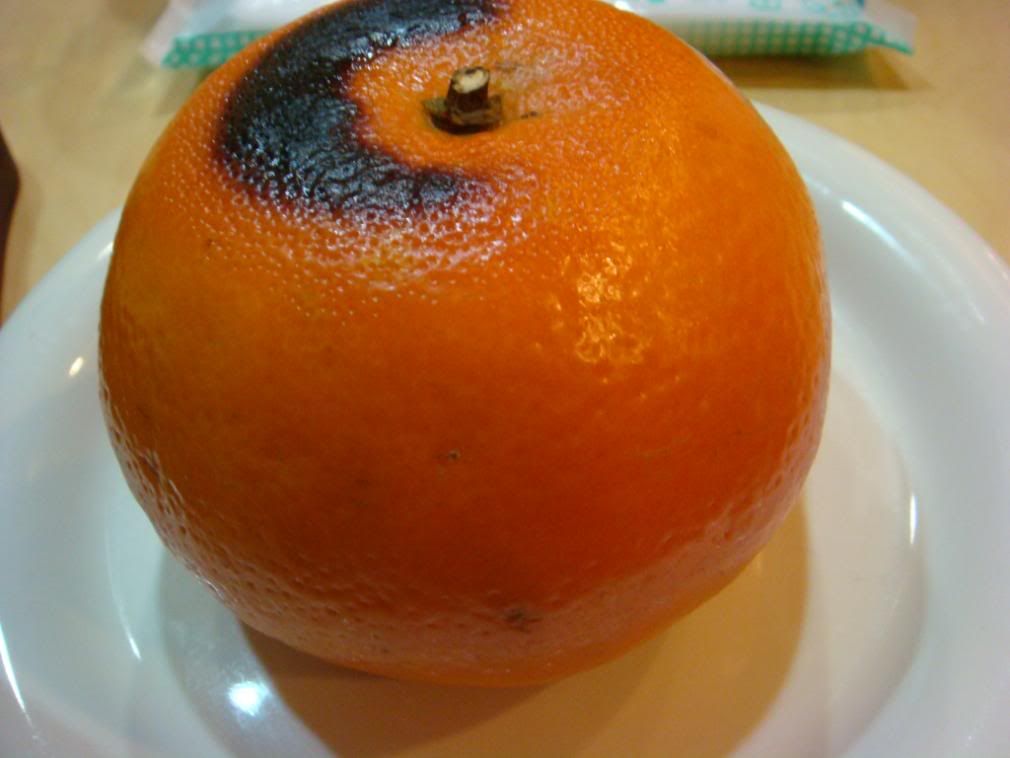 With that much love in my Tonpeiyaki(豚ペイ焼き)I had to take photos with the creator... :D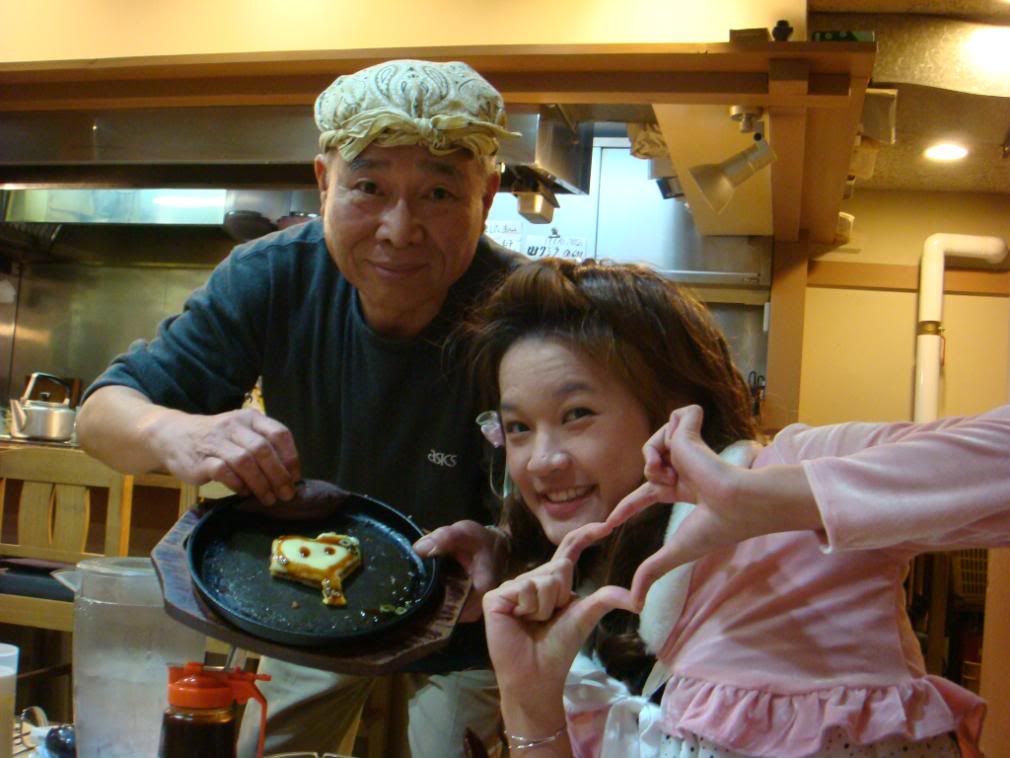 Hiroshima is filled with care and love.... :)