I finally have internet!!!!!!!!!!!!!!!! Everyone shout Yay with me!!! YAY!!!!!!
Well, this was the first time I went to Akiko-chan's place.. I started my morning by going to
Maison Rabelais
. Maison Rabelais is a French bakes shops that is5 mins cycle from my place. Will update an entry on that.. But I was hoping to get a job, but apparently they didn't need kitchen staff anymore.. But I can't be the sales staff since I can't speak perfect Japanese, especially customer style that is so long that I can't even hear... But know its almost impossible for me to get a part time since my Visa only allows me to serve as an intern in ford.. So I told the Chef in Japanese I would work for free.. Well. that is how much I miss baking.. REally... I really miss baking...
After that, I went to Yamada denki and blg the entry you probably saw a month ago... Haha... After an afternoon of blogging, I got hungry... Not wanting to spend too much, I bought an apple pie from Lotteria, another fast food chain in Japan.. Its a good mix of Mac and Mos burger, and this is the apple pie i spent 100yen($1.30) on..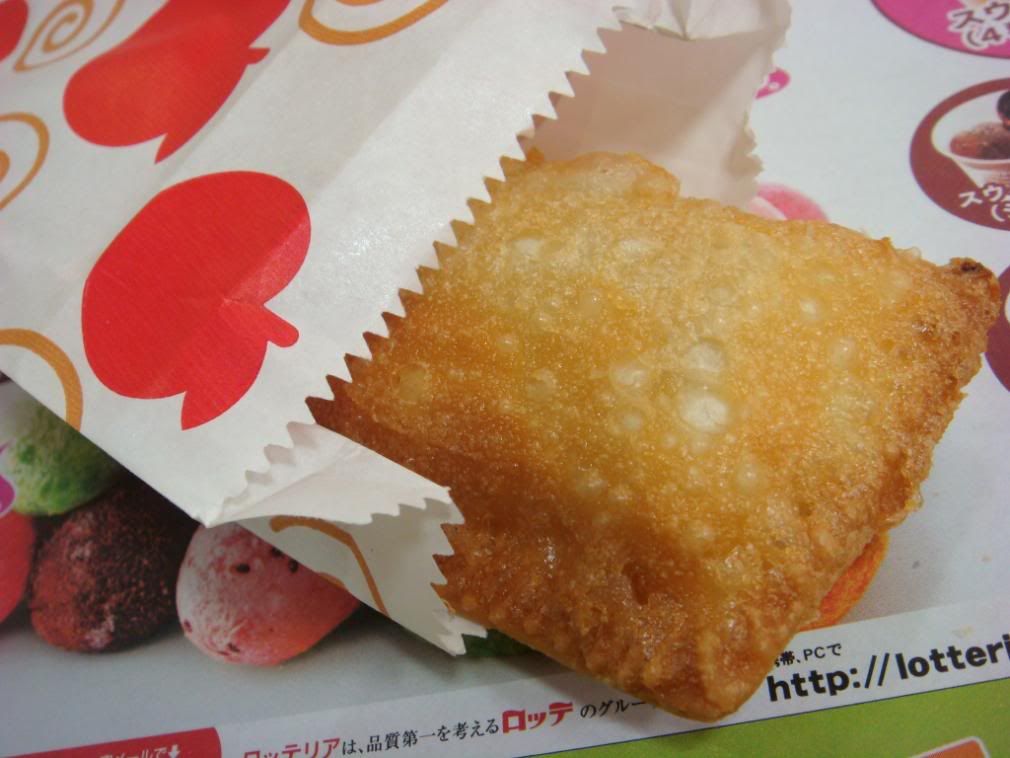 After my small lunch, I headed back to the internet cafe. And On my way, I saw this S$30 parfait that is uber huge.. But except that its made of plastic since its a display.. Can't imagine eating this though..
And after my afternoon of blogging, I cycled to Yokogawa, which felt like cycling NTU to Jurong East, or a little furthur.. And I met Akiko-chan at the Yokogawa JR station.. It looked like a place I've gotta spend some time strolling some time.. Theres a two storey Fresta which sells everything except ice cream expensive...
Before Akiko-chan made me dinner, she dug out all her master pieces she made in her pottery lessons.. she spends her weekends making these pottery at her Japanese Ceramic class shops near her place.. Dun you think they look great?


After which, we started making cookies.. These were the same old ones I always made, but the cookies turned out different from what i expected.. they spreaded more than I expected and it was kinda too sweet since we used eating chocolate instead of baking chocolate... But I loved it nonetheless!! Akiko-chan was so ncie to spend on all the ingredients and buying ingredients for the dinner.. Believe me.. she spent quite an amount today at FResta to prepare a meal for me and allow me to bake.. really touched with all the care and hospitality Akiko-chan gave me..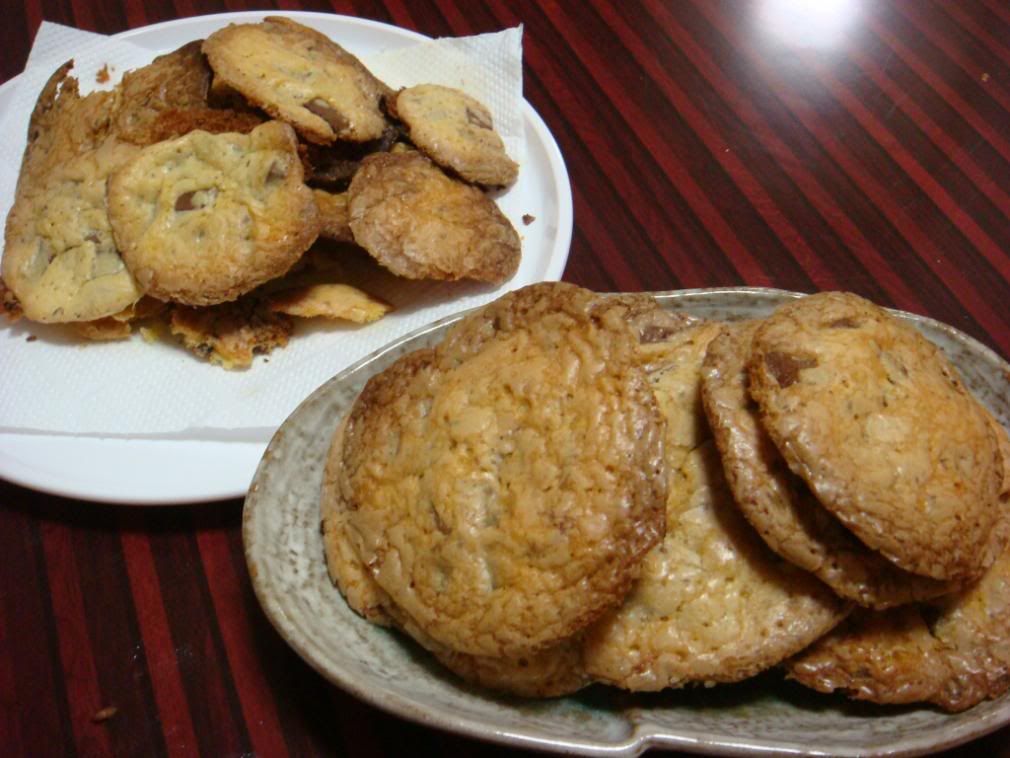 ANd here is the dinner!!!!! She made me Chirashi Don which is a type of donburi made with sushi rice and sashimi.. It tasted so good!!! The photo in the middle is avocado. Apparently eating Avocado with light soy sauce makes it taste like maguro sashimi... REally!!! Try it! I'm not lying!!!!


Sweet akiko-chan lent me a great bunch of nice jazz CDs... I have been trying to use tune feed, but tunefeed just turns me down.. :( But it was a really nice place to be at... Big kitchen with big space for sleeping in... I loved her toilet.. But Akiko-chan din let me take photo of her toilet.. :S There is this toilet bowl which has a sink attached to the water tank.. So the water you use to wash you hands will be used to flush the toilet.. Haha....
亜貴子ちゃん、おもてなしありがとうございます!