I had lunch with Akiko again!! She brought me for this nice set lunch in a restaurant... Its a funny place though cuz there is only two things you can choose from... Either fried shrimp set or fried oyster set.. I had fried oyster though I didn't like oyster cuz the shrimp set has tako in it...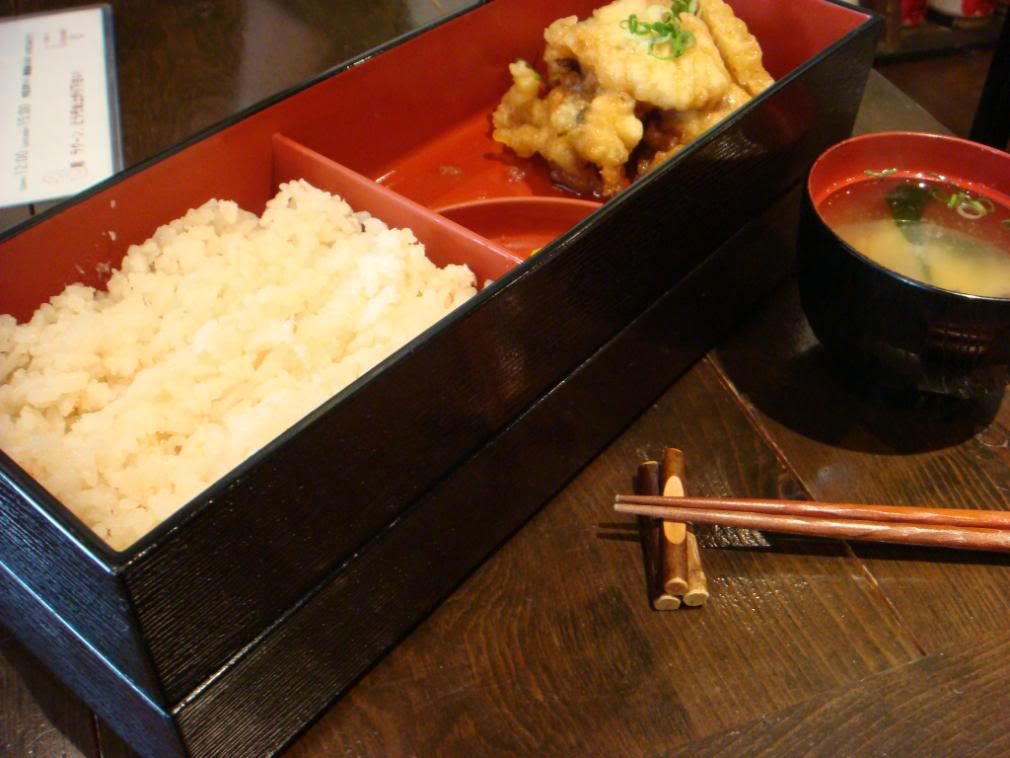 But the fried oyster didn't disappoint me... It was really good!!!! Look at this set.. Its 700yen.. Which is almost $10, but that's not all.. Cuz...
There is another layer of appetisers below!!! So it ain't so bad.. dearest Akiko chan wanted to treat me again and after my insistent pushing of 700 yen to her, she just took 200yen.. :S Like I said, Akiko chan is the nicest person I've met in Hiroshima... think I have to thank her for ensuring I have proper food every now and then.. :)
After lunch, it was back to office again... Look at this!! Does it look like a hard boiled egg? Thiss is sesame egg... a famous 'お土産'(omiyage) from Tokyo.. The white layes is white sugar paste... Below the sugar paste is a thin cake layer and within the thin cake layer is a sesame paste layer and within the sesame paste layer is sesame sauce.. I forgot to take a picture of the interior.. I'll promise to get a shot if i get a chance to eat ti again.. Its really special.. and it really looks like hard boiled egg!
Hiromi wanted to give me some of her winter wear cuz she can't fit into them anymore.. She actually lost 40kg!!!!! Can you believe this? Its shockingly alot!!!! But her coats were kind big for me too.. So she drove to town to pick me... This is her car.. Its seriously not as small as it seems..
This is Hiromi.. I gave her my necklace... Cuz she was so nice to drive to town to meet me just to give me her winter wear... She brought me for dinner!! It was a curry restaurant, so everything was with curry...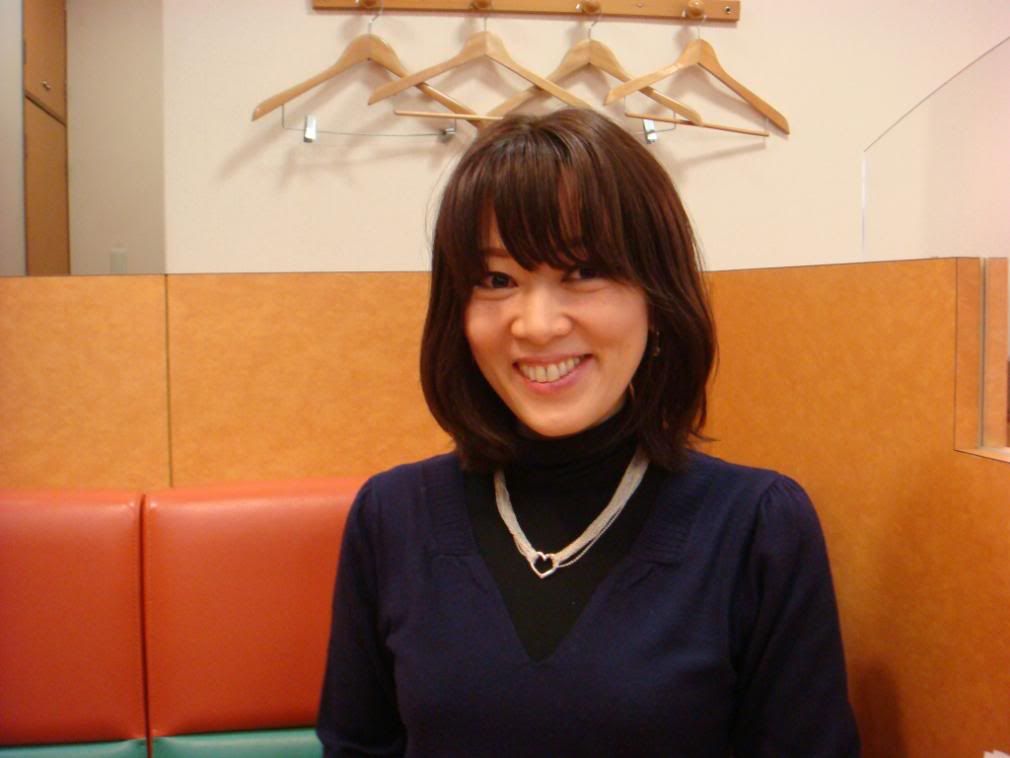 I ordered the kids meal!! Haha.. Cuz its the cheapest!!! Its 450 yen!
They gave me a token to one of the lucky ball slots.. you know? the thing where you turn a few rounds after putting a coin and a ball pops out with a toy inside... I was so lucky!! I got my favourite stitch!! It was a bunch of tini stickers... So cute!!!