After a few shots with the Ootori gate, Choon and I proceeded to the Itsukushima shrine (In the background) Too bad entrance fee is required.. So too bad.. We can only look at it from outside and
From a distance.. But as I said the Ootori entry that all shrines in Japan has a bird gate, the big bird gate is for the itsukushima shrine..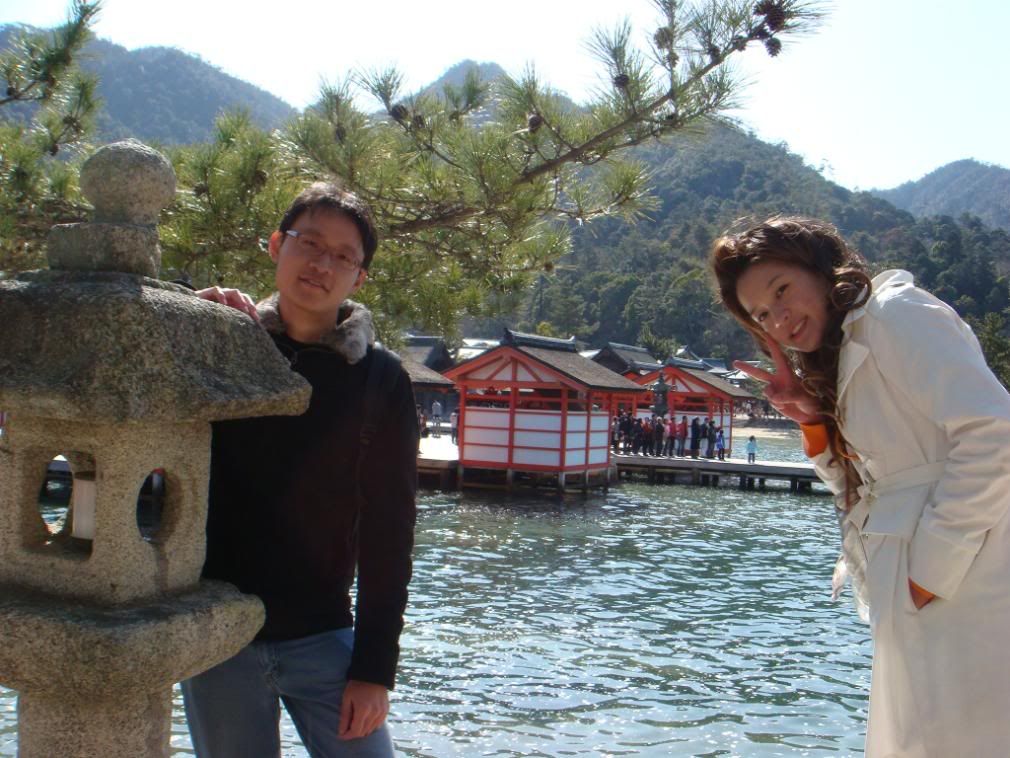 After which we proceeded to the 5 levels pagoda as seen here... you can see 5 levels...
There is actually a museum displaying drawings above me, but again need $$.. So too bad for us...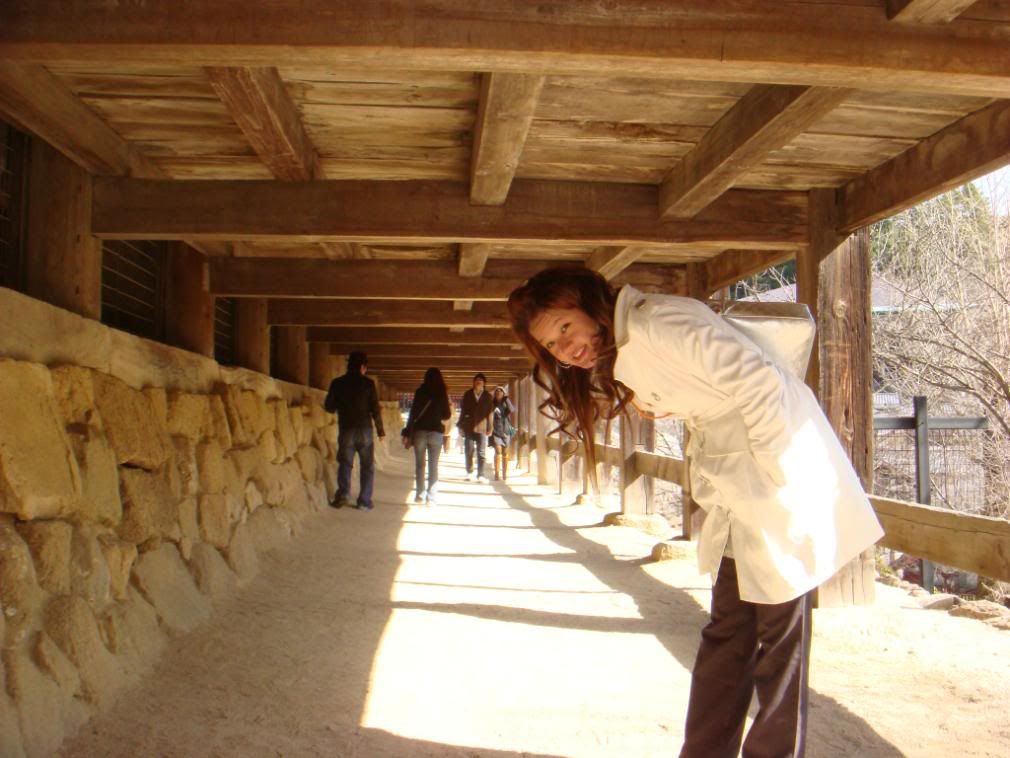 We went to the momijidani park, known as the maple leaf valley, and its really beautiful... look at the nature in here..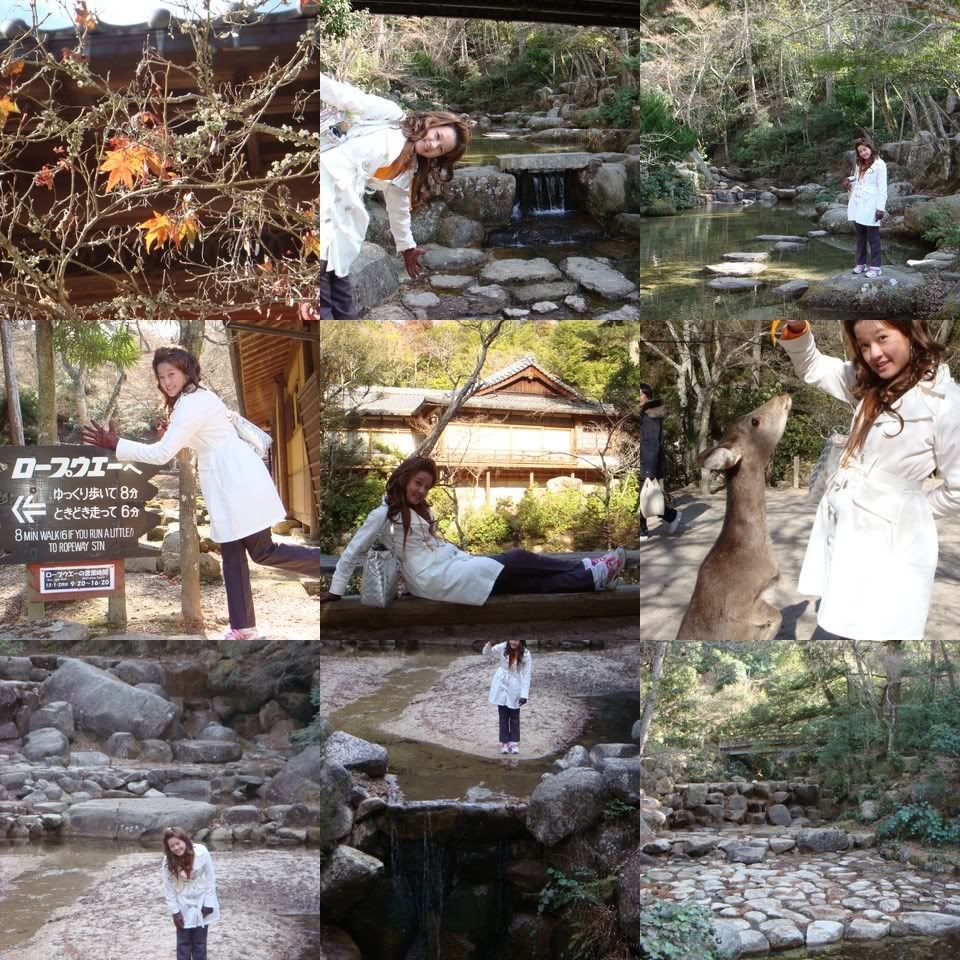 I found this shop in the park really interesting.. AS you see in the background, there is the shop.. And outside the shop, you can see all these display of tables in japanese style..