I happened to have missed out a few important entries before Miyajima.. Its nothing special I visited, but its the special people who have exteneded more care and concern than I need in Hiroshima.. Needless to say, one of them would be Akiko-san who have been as close as a sister to me during my stay in Hiroshima. Her kindness has helped drive away the lonliness and sadness I've experienced here...
5th Jan 2008: Maison Rabelais
Well, being in the 3rd Floor of Nissei Midori is one of the lucky things to happen to me. Firstly, dearest Reiko-san who seat behind me would always stock up the snack table for everyone to have a small energy replanishment from all the exhaustion from work. Secongly, there will be time to time when someone would purchase a little something foe everyone in the level. Today(Well, not exactly TODAY) Helen, our finance manager treated me to a chocolate coronet.. ITs fromt he famous Choco cro cafe from harajuku tokyo. They have a branch in Hiroshima, needless to say..
And after, which was a trip to MAison Rabelais.. I have mentioned it a few times but here are some of the thing they sell.. I think they're really beautiful.. The chef and Maison Rabelais was really nice to me and he gave me flexible time to enter the bakery anytime i like to help out.. Maybe because I'm not paid, but at last helping out there did give me satisfaction in my deprivation from baking..
As you can see in the photo above, there are macarons sold here.. Its not surprising since Maison Rabelais is a french bakery.. My personal favourite is the lavender because for someone who hates the smell for aromatherapy, this fragrant is just great for my liking! :)
6th Feb 2008: Another round of kindness from Akiko-san
Akiko bought me a pack of miso and fish stock for me to make miso soup becasue she realised I love the miso soup made by her.. And on top of that, she bought me a bunch of bananas to satisfy by deprivation from fruits.. :) SO with someone as kind as Akiko-chan around, I know I'm well taken care of in Hiroshima.. :D Note the paper.. She drew up a cute directions card on how to make miso soup.. :P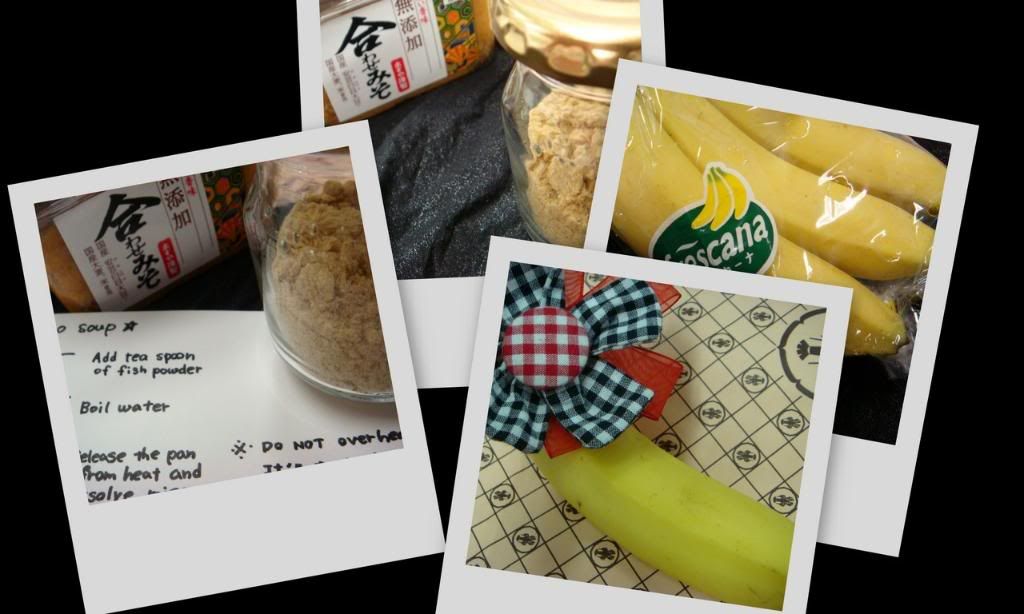 After a little deprivation from being stripped of cash, ( I was cashless cuz i dumped all my money in the bank and i cldn't draw money till my ATM card arrives, and since drawing money over the counter required $1.40, I decided to hang in there with the little money I've got till this thing below arrived.. It was kind of troublesome to have the card delivered.. It was either i went to the post office personally to collect but I cldn't since its open only when I'm working.. Ko-san, my colleague was nice enough to help me make the call to get them to deliver it to my place.. BUt they arrived earlier at my place, so i was not able to receive it.. I finally got it after mailing my request slip to have it delivered to my work place.. Phew.. All that trouble..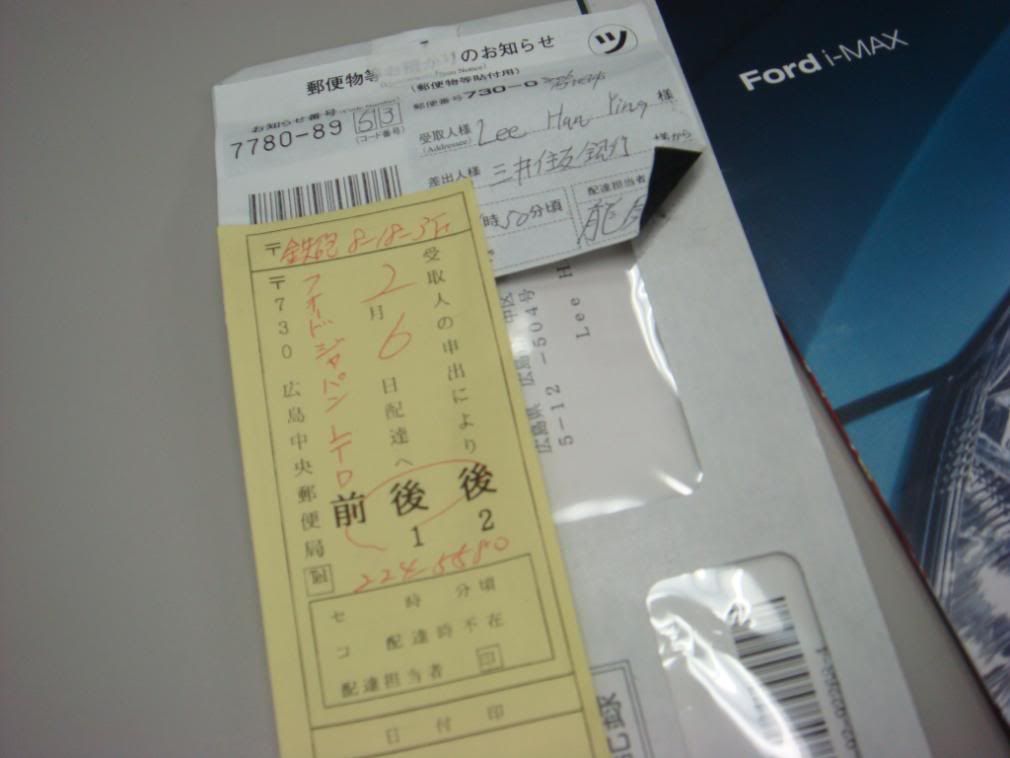 7th Jan 2008: Chinese New Year Eve
My first Chinese New YEar alone in another country.. So days just went as usual, no hong bao or pineapple tart or listening to GONG XI FA CAI.. But at least Reiko san stocked up the snacks table with Ponkan.. Our chinese new year tangerines.. SO I had a small feel of Chinese NEw Year at least..
I saw this ad in a fashion magazine that Reiko-san gave me.. ITs so funny.. ITs shows how good a toothpaste is in whitening your teeth..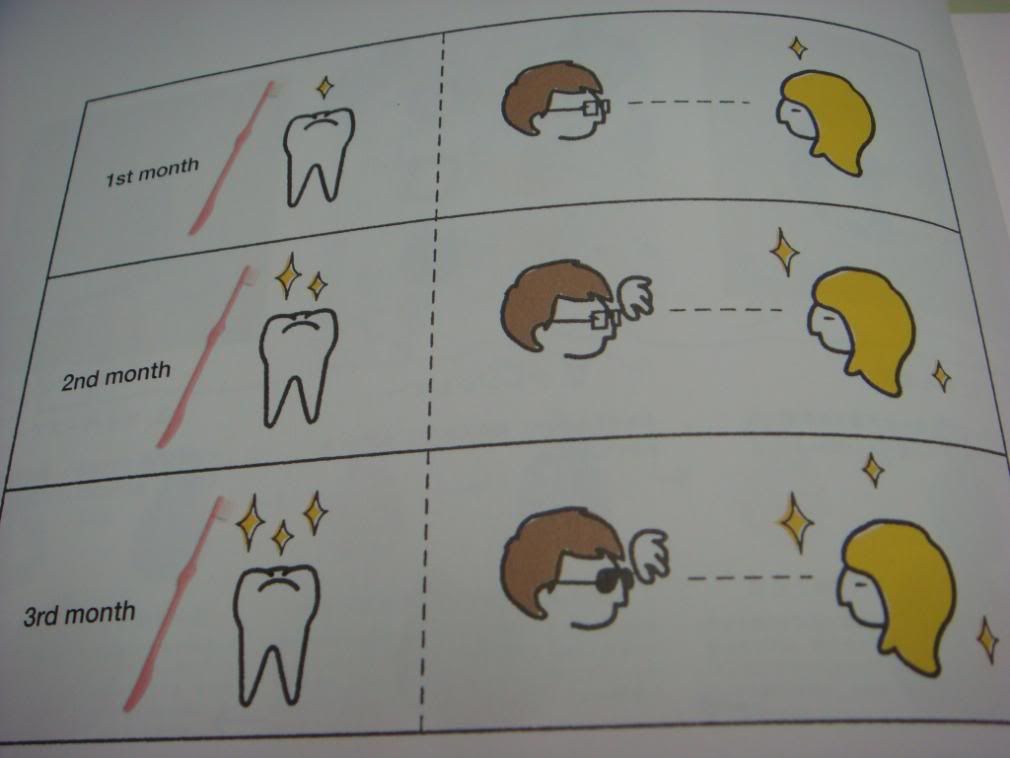 Oda-san, who is half chinese in the same level as I was working in gave me a donut from Mister Donut.. I'm so touched.. I simply love the donuts here.. :)

Akiko was so nice to take me to Viking dinner to celebrate my 'Chinese New Year'. There was no steam boat, but the wide availability of the buffet was close to a Chinese NEw year dinner..
I could have all the fruits I want!!!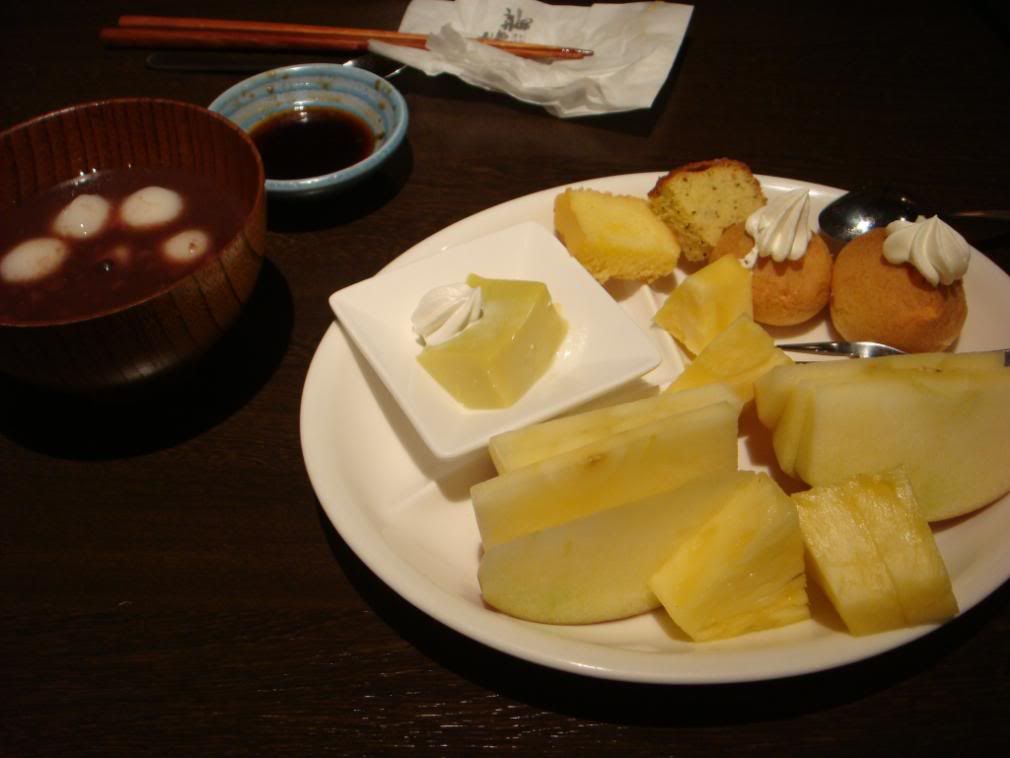 And of course Ice cream!!!!!!!! Soft serve Kinako(SOy bean flour) ice cream!!! :P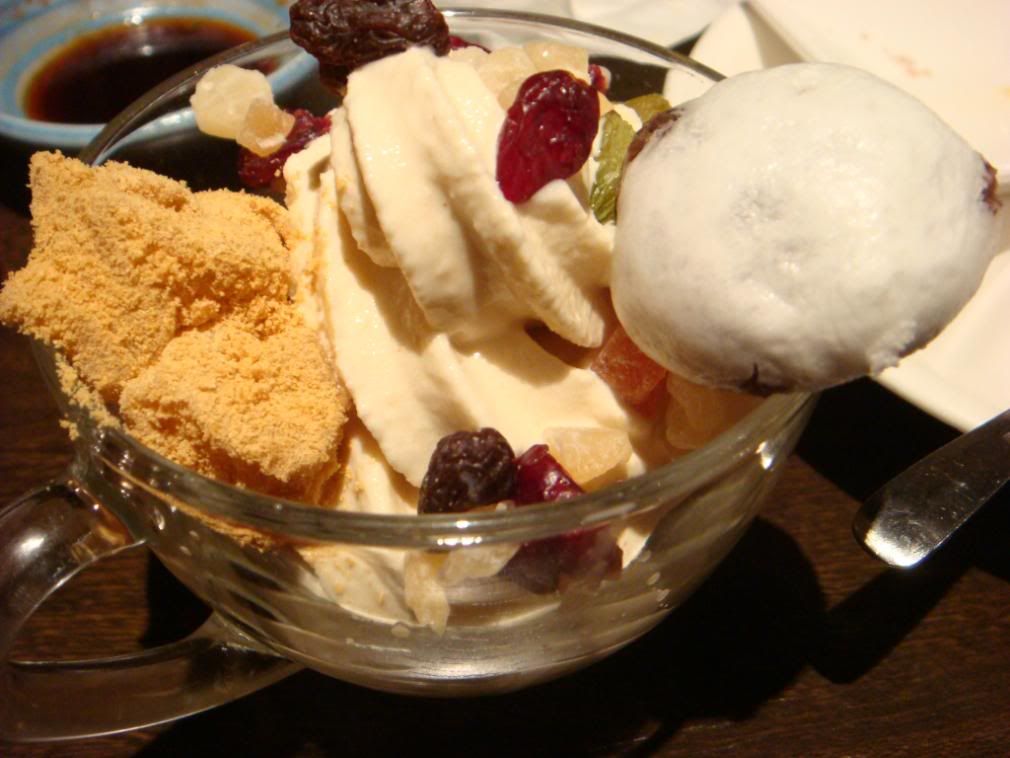 After all the treat dearest Akiko-chan treated me, I had to treat her.. So finally, I had a chance to buy her dinner!!! It wasn't very expensive.. Think like $28 per person? Besides, unlike culture in Singapore, where all we do is take and return with just a word of Thank you. Ok, a small minority wld do something better in return.. But in Japan, people would buy each other things in return.. its a very give and take culture.. You dun say no when people.. You give in return.. Just another reason why I love Japanese culture.. As much as someone who loves to give, I still like it when people would give in return sometimes...
My hardwork at Maion Rabelais earned me loads of Quiche and puffs.. So I had to share with pple in the office, and Choon Fei and of course, Akiko-san!