Here's the Miyajima Port.. It marks the time to take the ship back to the mainland Hiroshima... So its time I wear my gloves and return to cold cycling...
The cycle back was much more tiring, with strong cold winds... The harsh winters doesn't make 25km cycle comfortable.. Imagine cycling that much and not sweating a single bit at all... :S
So we had to take a bread, grab a bite and continue cycling...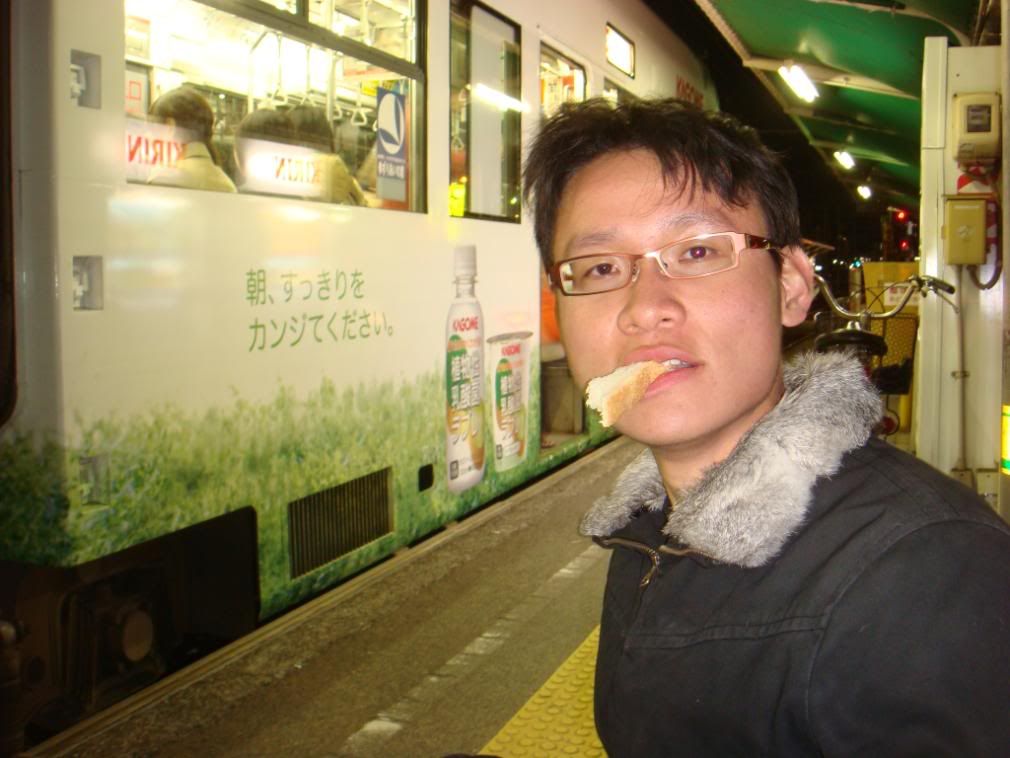 We're finally back!! So we went to the nearby super mart to check out for cheap and nice stuff!! And I found this Valentine day special.. And mind you its real chocolate!!! not a block of cardboard!!!!
Now I'm back in the apartment, its time to prepare for our trip to the Asa Zoo. Check out my omelette!!! Its so big!!!!!!
To see all the Miyajima photos, you can view the albums below(Photobucket or Facebook):