15th February TGIF!!
Well, as you notice in an entry previously, I had a ear injury. Since my poor eay refuse to stop bleeding, I had to see the doctor. It was a pretty comfortable ear cleaning session. The doctor gave me some medication and I recovered quickly within 2 days.
Uniforms are really pretty here. Look at the pretty nurses I caught photo with!!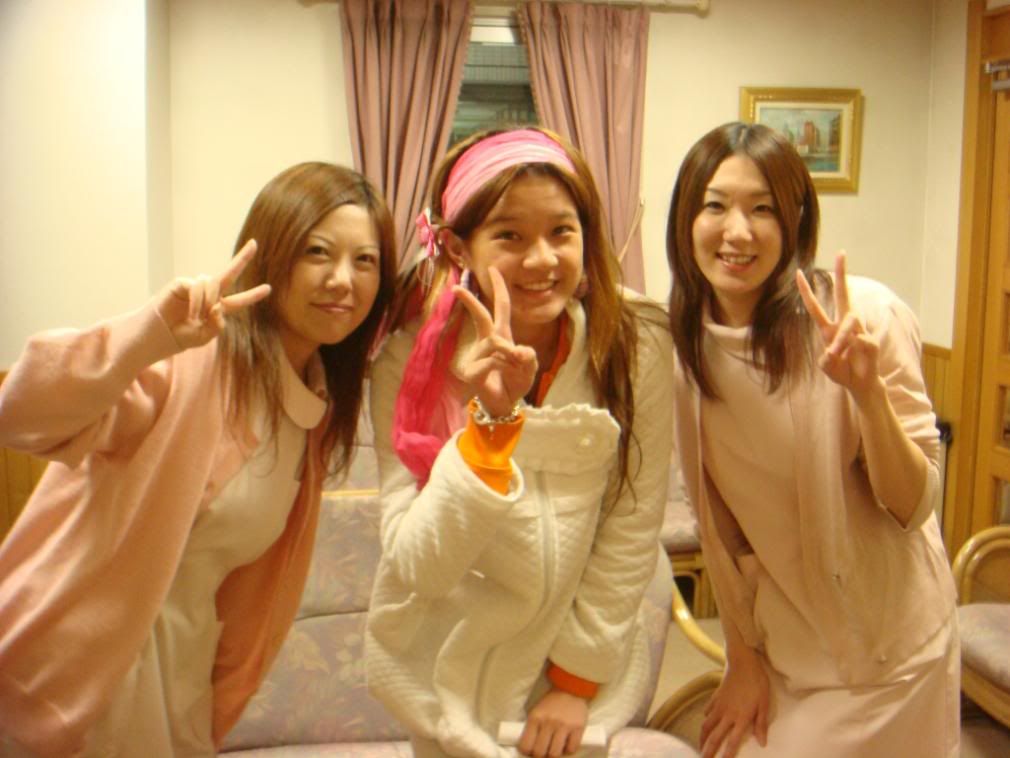 After my clinic visit, I cycled back to office to meet my best friend, Akiko-chan. Akiko-chan brought me for okonomiyaki at Yokogawa. The surprising things was that I could actually cycle faster than the street train akiko-chan was taking. The okonomiyaki shop is called Lopez and its open by a man from guatemala. The okonomiyaki had a few special points to note. Firstly, the egg, as you see in the top right corner has two egg yolks. Secondly, the cheese used for the topping is mozarella (I didn't want it cuz it cost 200 yen ($2.80) for my extra cheese topping. But akiko-chan was so sweet to treat me to my favourite topping.. CHEESE!!!) The other special ingredient is Jalepeno Peppers(Hel-lo-pi-no not Je-le-pi-no)
After my fantastic dinner with Akiko-chan, I headed for Maison Rabelais. There was nothing much to do. But the Chef asked me to take a look at this. Its this special chocolate in a metal pan accompanied with a golden spoon. The words in Japanese says 'karuma Claire'... Isn't that nice??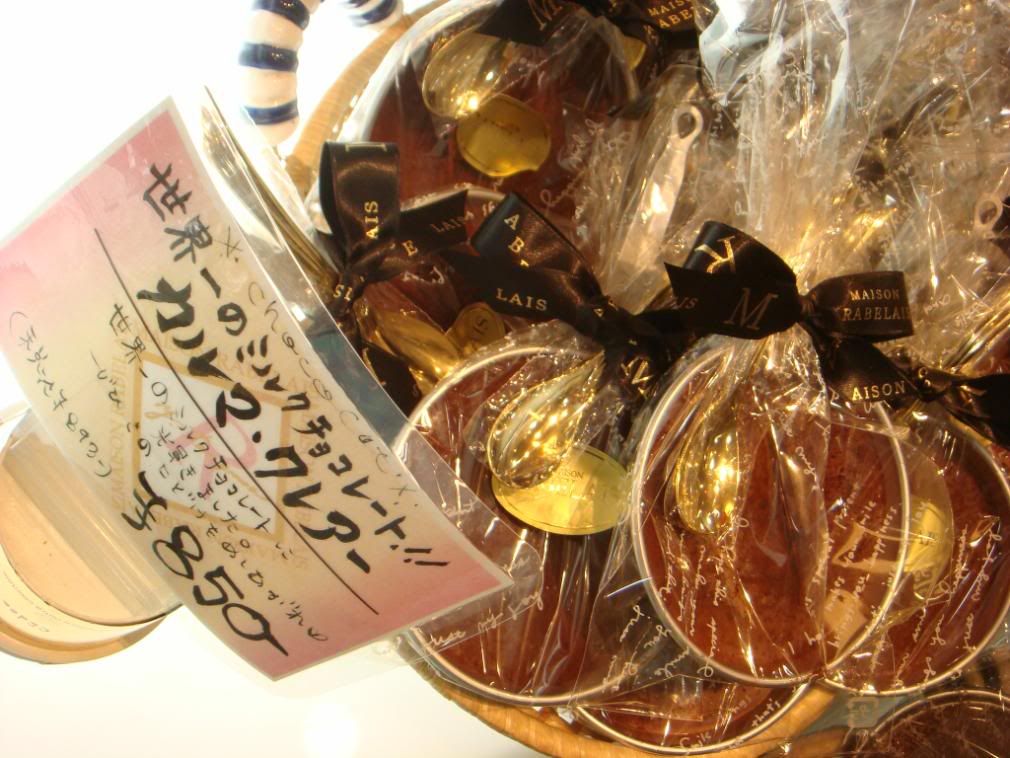 Too bad, its not named becuz of me. Its name as indicated by the chocolate they used to make the world's best milk chocolate. Although its chocolate, its soft enough for you to eat with a spoon, but not soft enough for you to just eat it as though its ganache.
Its really cool the way so many things in Japan are named Claire. Remember the accessory shop? Well, this chocolate is from Swiss though. Too bad, I didn't have a chance to try it.
16th February 2008 Saturday
Well, I woke up as usual, and I headed for Mamachen to buy my usual cheap groceries. The only problem is I can't remember what I did after that(All thanks to my slow blogging)
I do remember I joined Choon Fei for his usual Soka Gakkai meeting. These girls are from the 女子部。 Which means they are the girls category. Its a pleasure to take photos with Japanese becasue they never give me the "What's with the twist/victory sign post" look. And its nice when everyone have hand signals with me!
And after that, we had a nice dinner with Hashimoto-san at 八剣伝 as usual. Hashimoto-san was again really nice to give us a really nice treat you see in the photo below: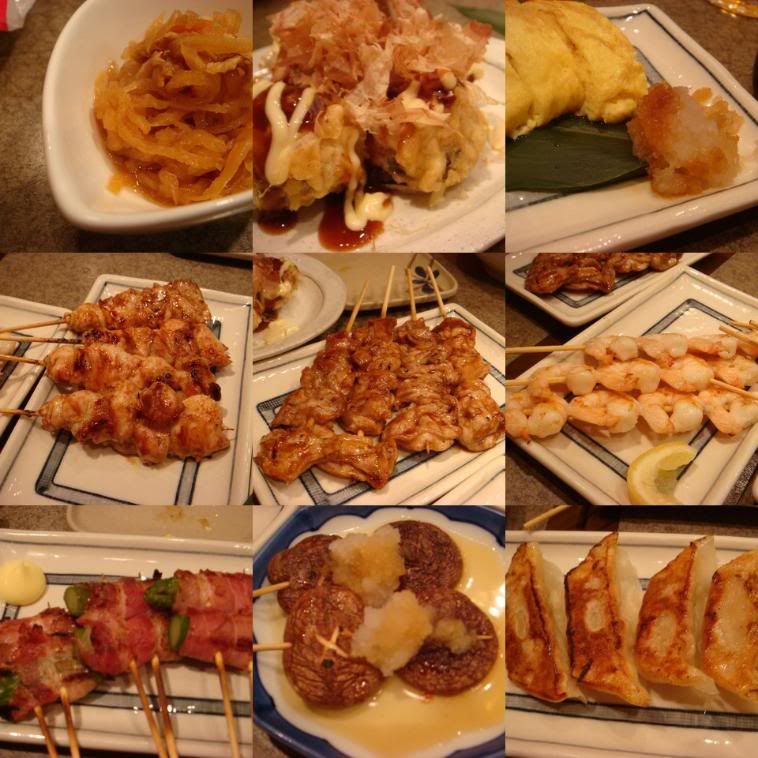 Chong and I would be going to the Science Centre tomorrow. So, I prepared some food to consume there... I'll upload photos for Science centre soon!!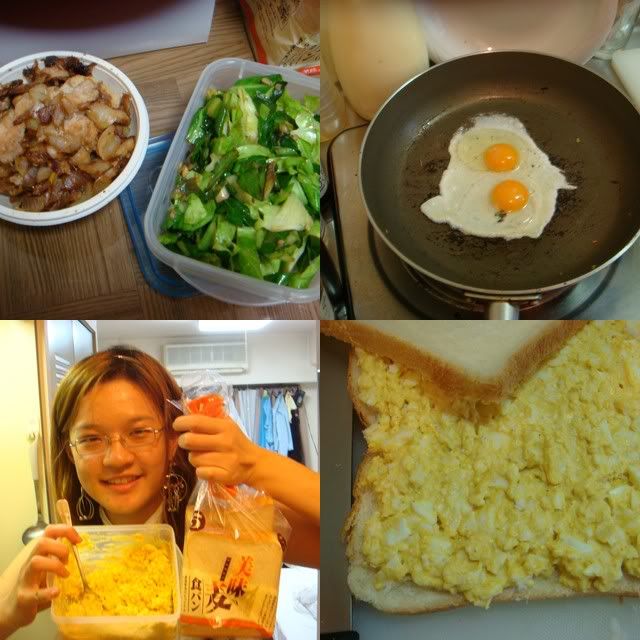 Meanwhile, please enjoy this weeks photos at photobucket and facebook: