Well, second day of work and here's my pathetic breakfast.. Cuztard bun.. I had two of it. A pack of six costed me 98 ¥ which is $1.32 sing..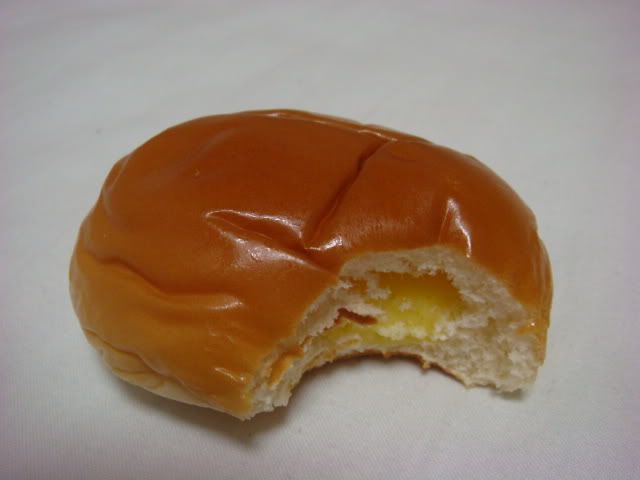 Its Lunch time!!! wahaha.. little miss observant, me, noticed this cheap ramen shop yesterday... *P well, i am observant ok? I notice this shop on my way to Yamada Denki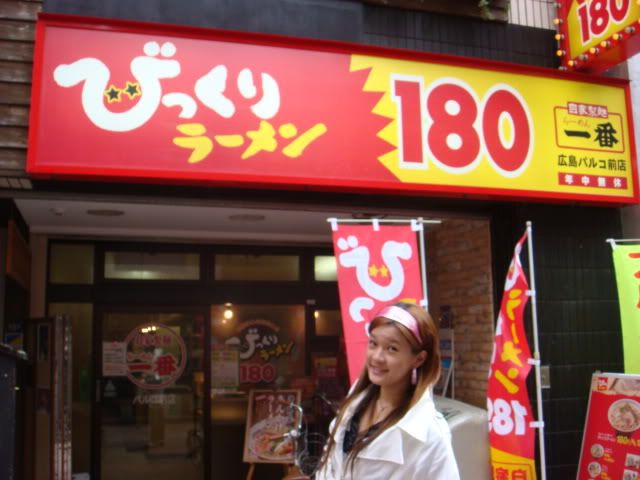 Yeah!! Cheap ramen... Its called BIKKURI RAMEN. It costed me 189¥ after tax.. So its $2.55 sing. But how is the shop and the stuff?
Well, the layout is very typical Japanese eatery... but they gave us a jug of water instead of refilling non-stop... That is very Miss CLarity cafe style.. Haha...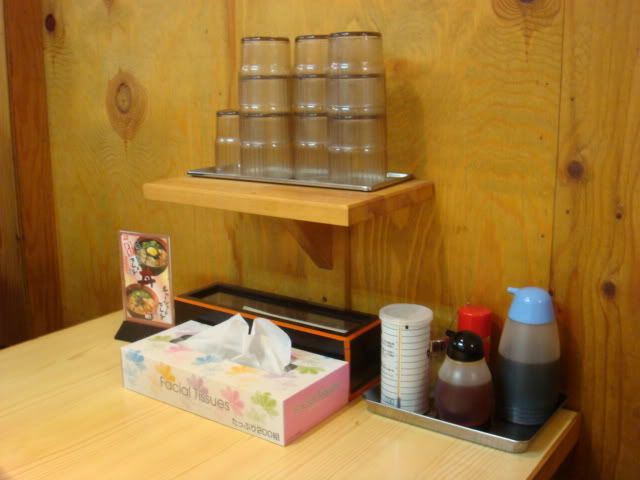 The ramen that costed 189 ¥, by my standards... too expensive..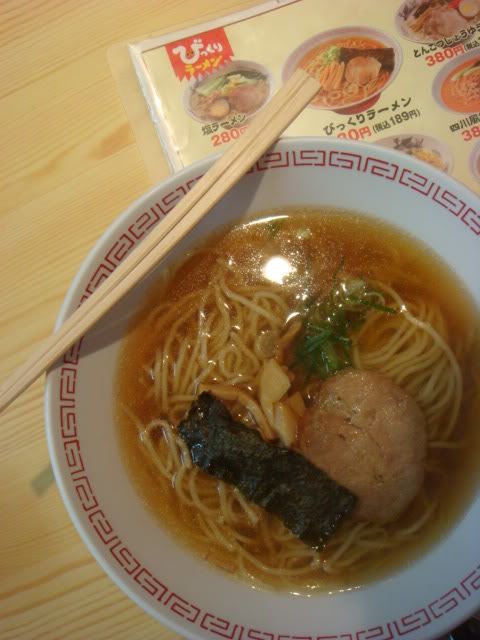 Look at the 'bountifulness of ingredients' i have... roar... there is nothing here arh!!! but i think hang with choonfei too much liaoz... everything'ai pi ai qi' (want cheap want good) so singaporean... :P
That was for the price only.. the ramen itself had too much ajinomoto in it...
Dun take away!! Its mine!!