So much happened the days before Hiroshima I had to talk about it..
5th Jan 2008 (saturday)
Si Han treated me to Jones the grocer... I'll have to say the things are seriously overpriced....
Here`s my cuppucino... its $3.50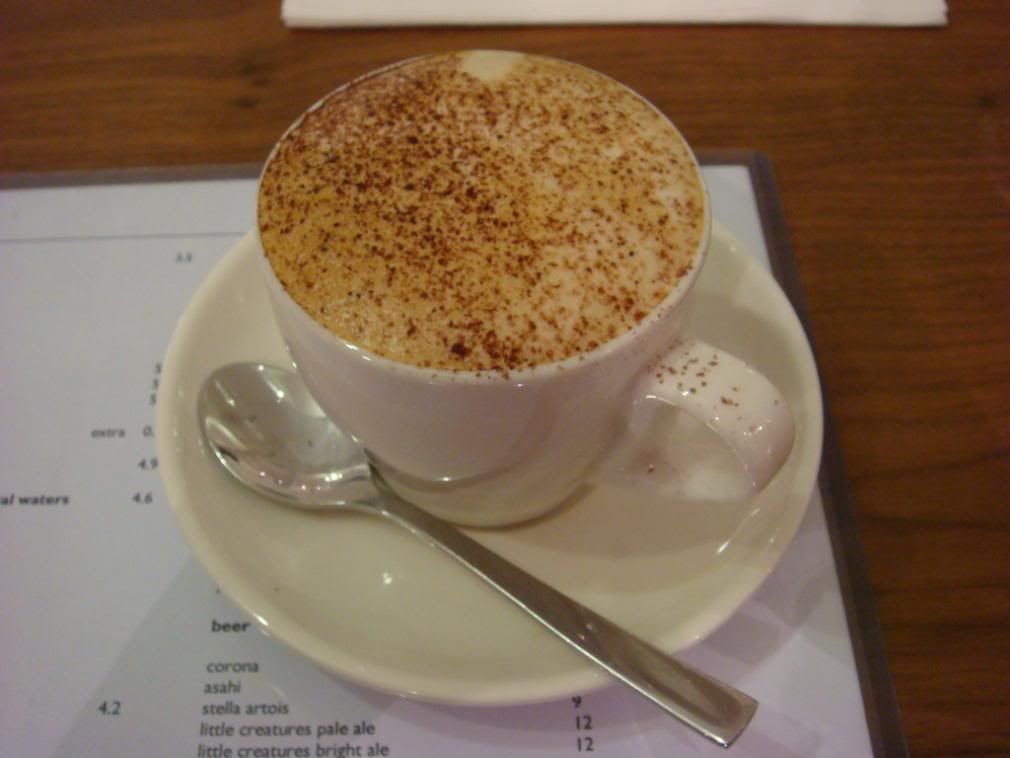 This is Evan's meatballs.. it costs $27!!

My patas of sausage.. $4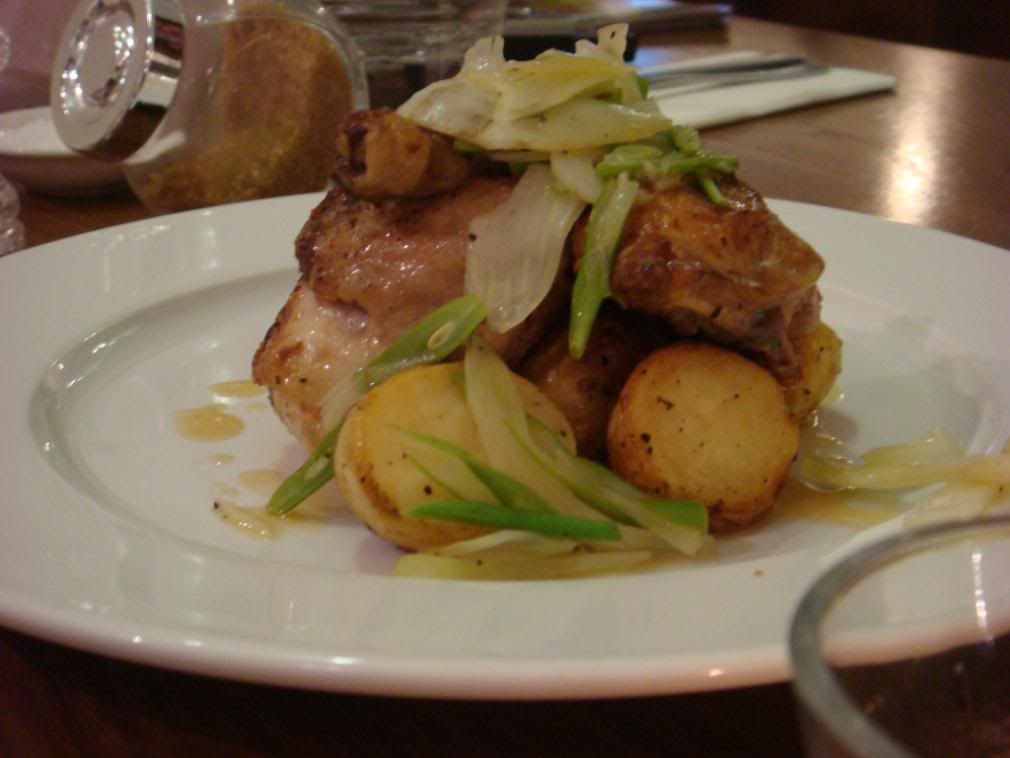 Si Han's baby chicken.. $24
The food standard was not super fantastic but nice... but too ex!! but the ambience was nice cuz of the super market and the nice display they have...

This is a cheeseroom... haha.. there's alot of cheese and its really cold...

6th Jan 2008 (sunday)
Had dinner with all my close friends from Aero.. We met in Bugis and ate at sketches.. So a photo with everyone is a must!! I shall introduce: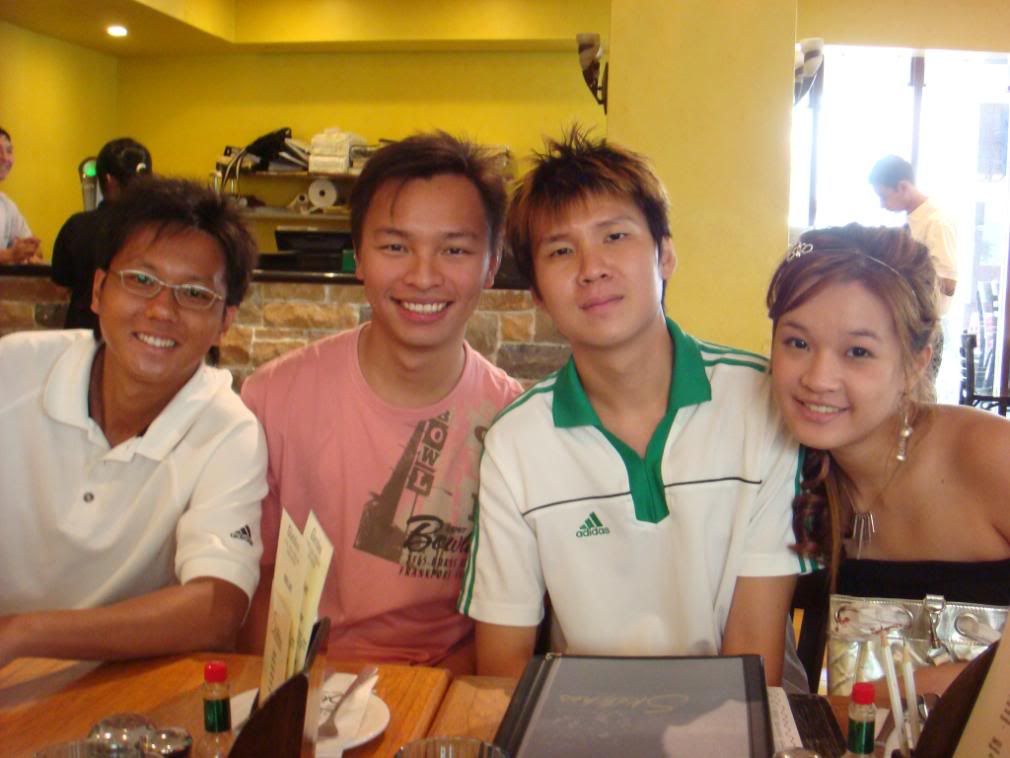 Calvin* who looks like kogepan cuz of his tan due to some sport he was playing..
Paul* ermx... i just realise you'e always wearing pink shirt...
Dave* my oinky.. :p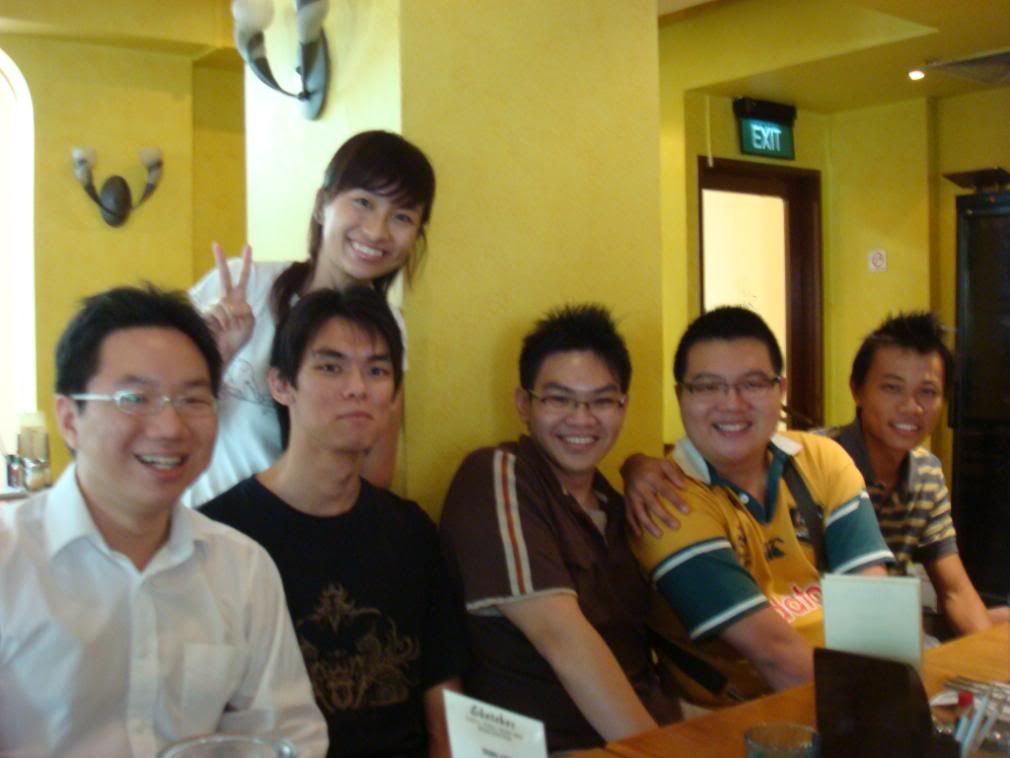 Timothy* Dave's talk cock buddy
Jingwei* Mr Giraffe
Chuiyi* Mrs Giraffe
Samuel*My buddy from maverick
Janan*My papa in Aero.. Haha..
Kian Ping*Dave's 10 years+ buddy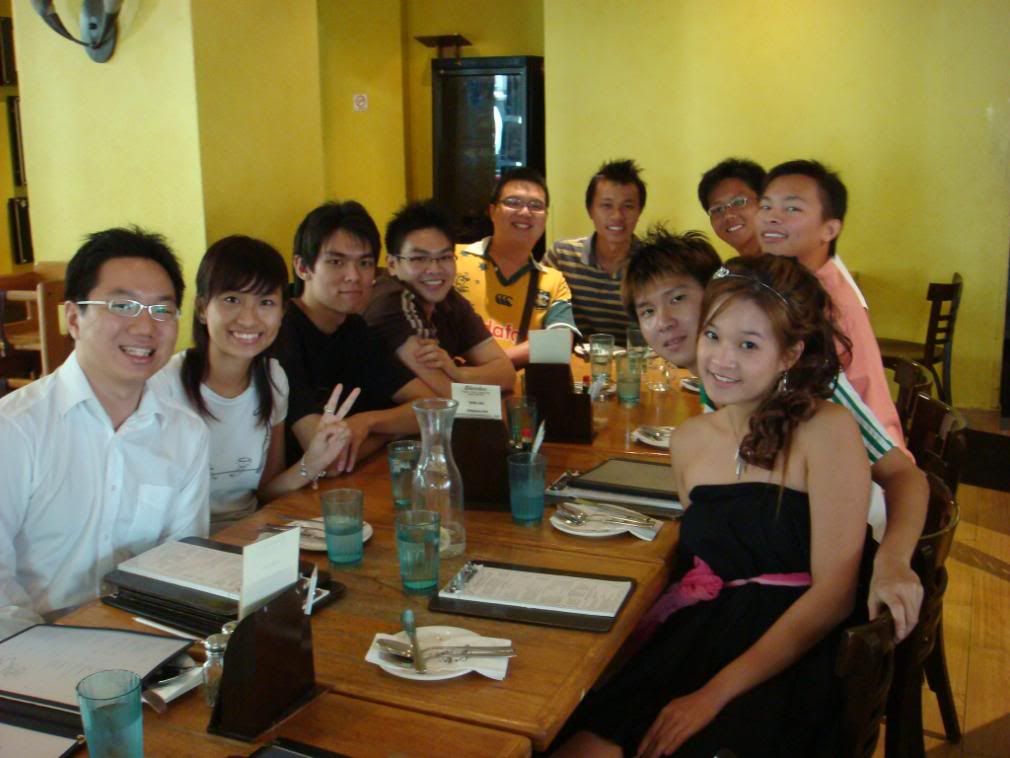 Now that I introduced everyone, here's a group photo!!
Here's the tiramisu desert I had for my meal set!!


And This was my face when I saw the tiramisu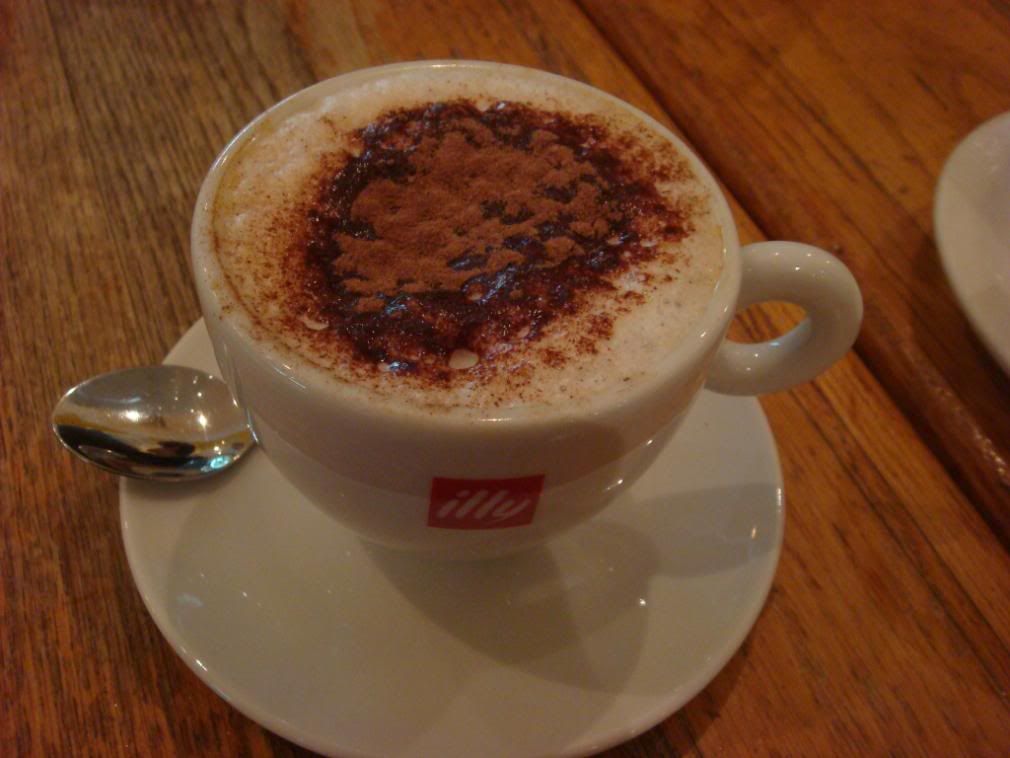 The cuppcino that was served with the meal was not bad... its illy's, so its not so bad..
here's paul..
Kian Ping
Calvin..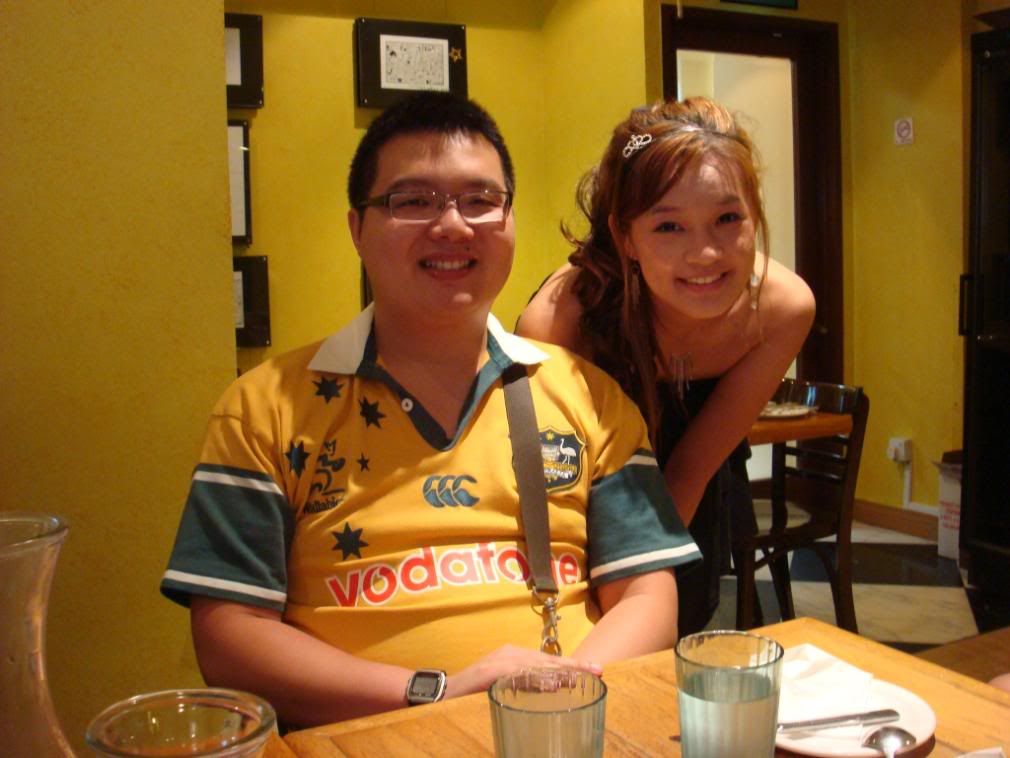 Janan papa.. (please take care in TUDelft k?)
Samuel aka xiao bai..
mrs and mr giraffe..
Jenny..
Timothy
pinky...
one last group photo... and dave and I had to rush to sim lim to do some last minute techno purchase.. and off we go to dave's home for the feast auntie prepared ofr us!!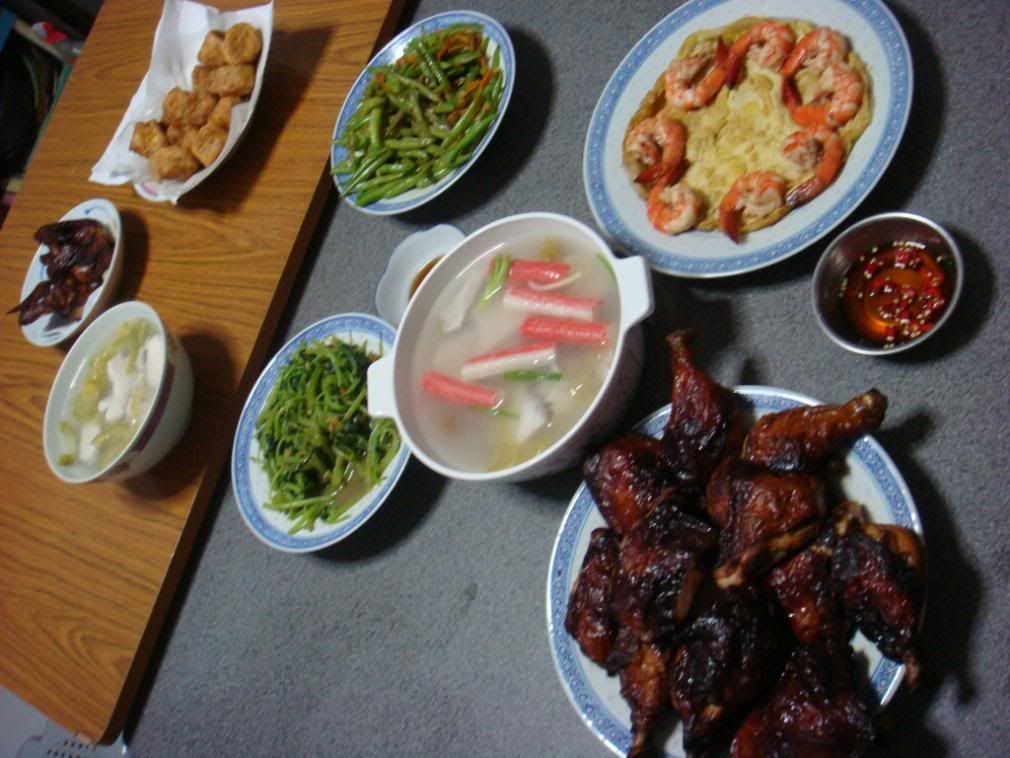 After feast, it was goobye.. sob ***
7th Jan 2008 Monday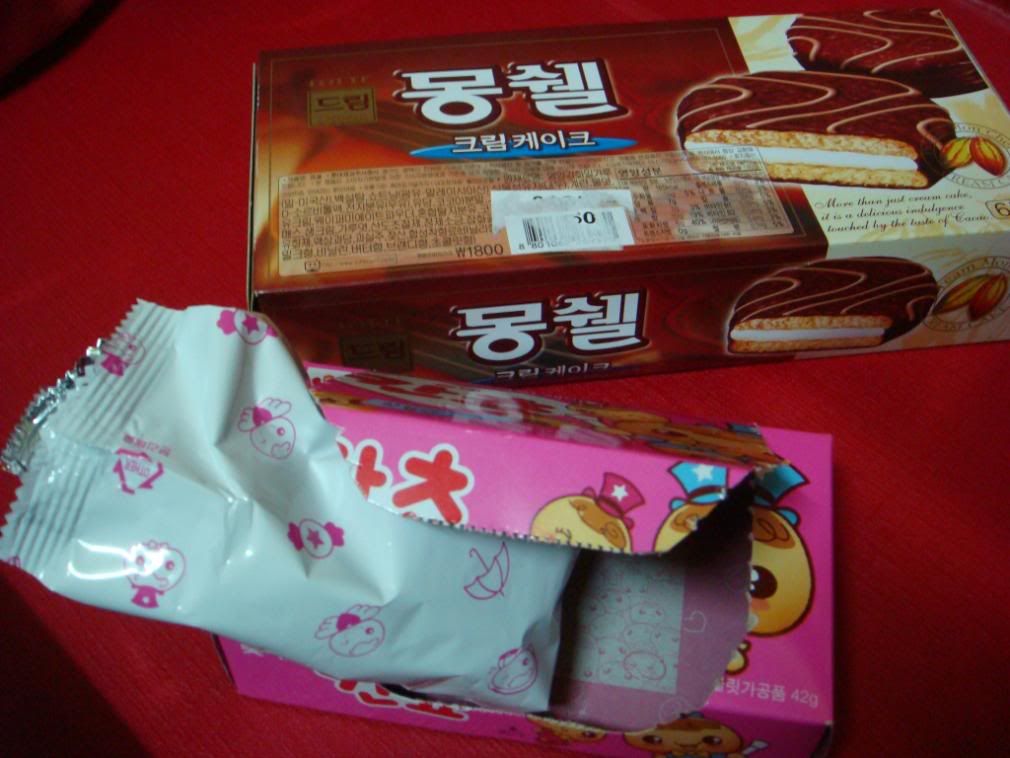 Suat cheng gave me some of the snacks she bought for me at the Shine Korea supermart..
Jiemei was like 2 hours late.. and she dared to show us temper when we were in the toilet causing me to forgot about my laptop... She was totally not contactable during the two hours.. Suat and I was damn angry but she just kept quiet cuz jiemei wasn't someone worth arguing with (she is blatantly wrong yet she like to insist things her way.. so no point... just take what she wants)... during the previous meeting, jiemei said must becareful of what you say in front of me cuz I will blog about it.. to be honest, i never thought of myself blogging mean things about people.. but since she likes to think of me this way, here I go...
Jiemei said it was ok to meet tonight cuz her job of training the new staff was cancelled.. So we all agreed to meet at seven.. den Suat and i met at eight cuz she said she cannot meet in time... landed up, suat and I went to place where i bought my W960i from to get them to help me transfer video files to no avail..
In the end, we were so hungry from the waiting, we just went to eat at nine thirty cuz miss jie mei refused to reply messages and answer phone calls.. den after that we ate fish and co.. thx to suat for treating me!!! after that, we went toilet.. we wanted to take a photo in the nice toilet, then jiemei called suat and rushed us out of the toilet cuz she was hungry and wanted to leave for dinner.. den there goers my laptop, with my 160GB hard drive and sony ericsson installation disk in the toilet (no thanks to the thief who did not returbn it to the police)
So suat and I just watched jiemei eat shiwle she told us who important her job was and how popular she was at her workplace.. suat had to leave first since her ah gong wanted her back.. so i companied jiemei.. but after that, on my way to the bus stop, i realised my com was no longer with me, so i ran back to the amk hub toilet next to ichiban sushi.. but too bad forme... the com was taken by someone liaoz.. all this happened within less than an hour... now you noe how fast singaporeans are at stealing stuff..
Suat and jiemei came back to company though... they went to the police station with me to make the police report.. den suat gave me money to take cab home since it was past midnight and i had o bus to return home... thx suat again... sorry you had to walk home and sorry jiemei had to run for the bus..
8th Jan 2008 Tuesday


Since my com was lost, I had to go to dave's place to grab my sister's spare com.. if anyone see my tablet with anyone, please report to police... its a black fujitsu with a harddrive attached to it... pass this message on.. it has a serial code starting A060.. I want my com very badly... please.. have a heart and give it back to me.. the photo above is toto anywae, dave's pup who grew a little liaoz...
Auntie cooked for me again... she cooked me carrot cake with 6 eggs!!!!!!!! thankfully i did not eat the entire day...
Erm... Jiemei thought I was flying off today, so she wanted to see me off, so she cancelled her anniversary celebration with her bf... den... ermx... then i got blamed cuz i'm supposed to fly tomorrow? she wanted to eat dinner with me, so she did not eat the entire day.. so erm.... my fault again... so i dunno wad to say.. sorry jiemei?