There's so much I wanna show everybody.. But so little to show.. So I shall do a quick brief of my last few days of 2007:
Well my car crashed.. That's like the only highlight of Christmas..
26th December:
It was a date with Oinky to make the ISIC.. But since my car crashed, I had to go down to the workshop to do some paper work..So here's my poor crying car.. Oh boo hoo.. :(
Dave and I had this Sundae and it was called HazelDaze.. Its swensen's..There's this special offer.. You can have three things: a soup, a starter and a sundae.. All for $10.. Well, prices exclude gst of course.. The rodeo wings was tasty.. But not super duper fantastic.. But I love the hazelnut sundae..
27th December:
This is the second last meal I prepared for Dave.. Its like the simple Japanese Don.. Stir-fried beef and Onion with a roasted cheese Frankfurter and of course a simple fried egg..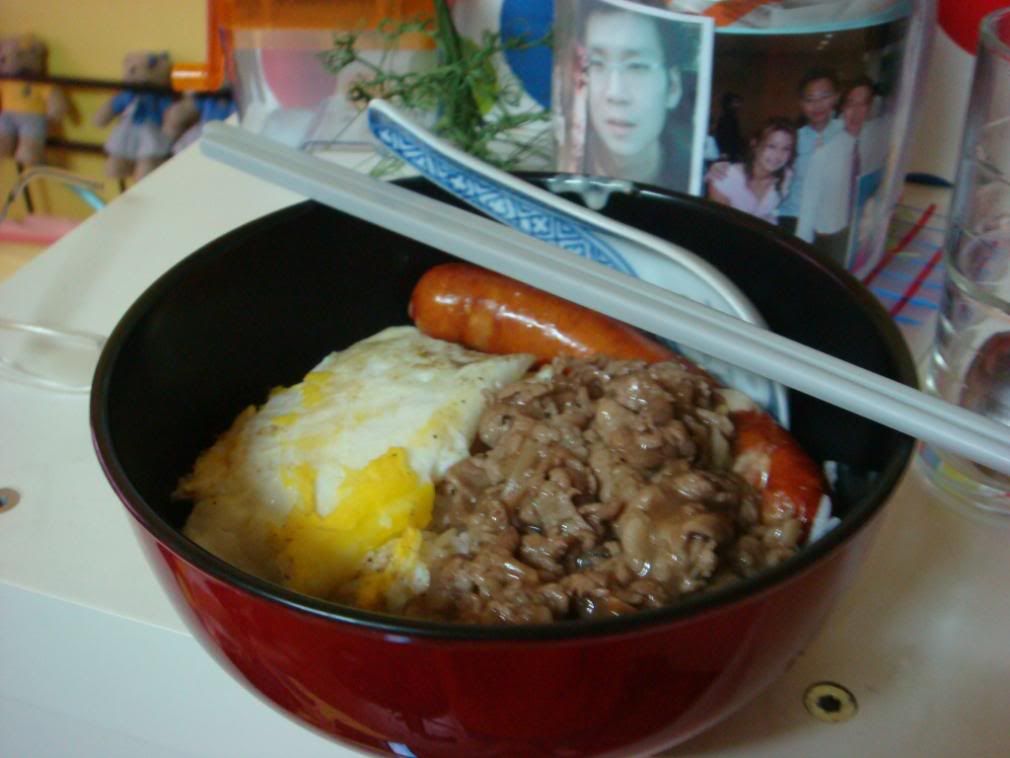 Dave went home in the evening andI came home to check on my Hazelnut Bailey ice cream.. Yes yes yes.. I love Hazelnuts!!! Dave and I love HAzelnut.. The aroma you get from Nutella... Yesh!! That's HAzelnut!!
28th December:
Yanru's birthday! I spent the entire day baking non-stop... So that's where we had the Tiramisu too.. But no photos.. Haha... Just have to make special mention to PAUL!!!! Thanks Paulie Waulie!! He drove me to the chalet!! and he sent so many people home including me!!
29th December:
Think everyone saw that entry.. :P
30th December:
Don't ask me what happened on this day cuz I seriously drew a big question mark..
31st DEcember: Last day of 2007, So Dave and I had our special dinner at our favourite restaurant: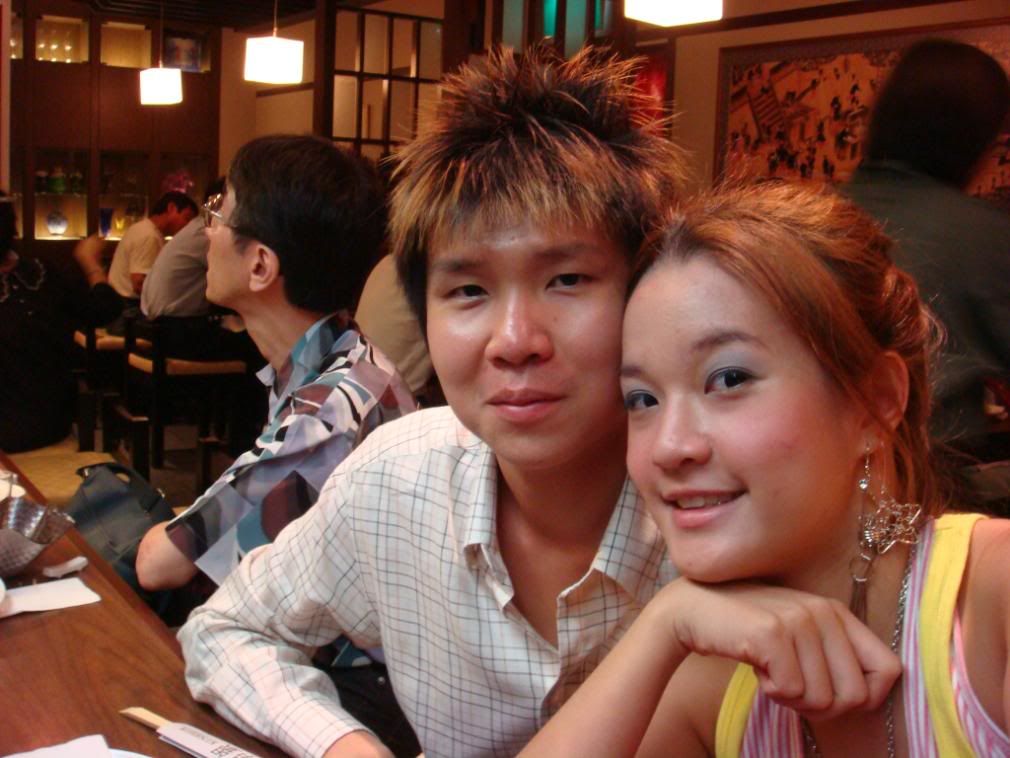 Kushigin Japanese Restaurant
5 Koek Road #01-01/02 Cuppage Plaza
Singapore 228790
Tel: 6238 6860
See the chef in action? I love this restaurant cuz its really authentic and nice!!! The bbq sticks of stuff are really good.. Here's some recommendation:
Here we have a piece of chicken meat ball and pork wrapped potato.. :D You should also try the garlic rice.. That's worth eating too...
Then we went to PS to get some snacks.. So munchy munch munch we went... Took some photos before we left PS:
I totally love Christmas Trees.. Its like the biggest icon for Christmas..
I insisted on taking photo with the Christmas tree.. :P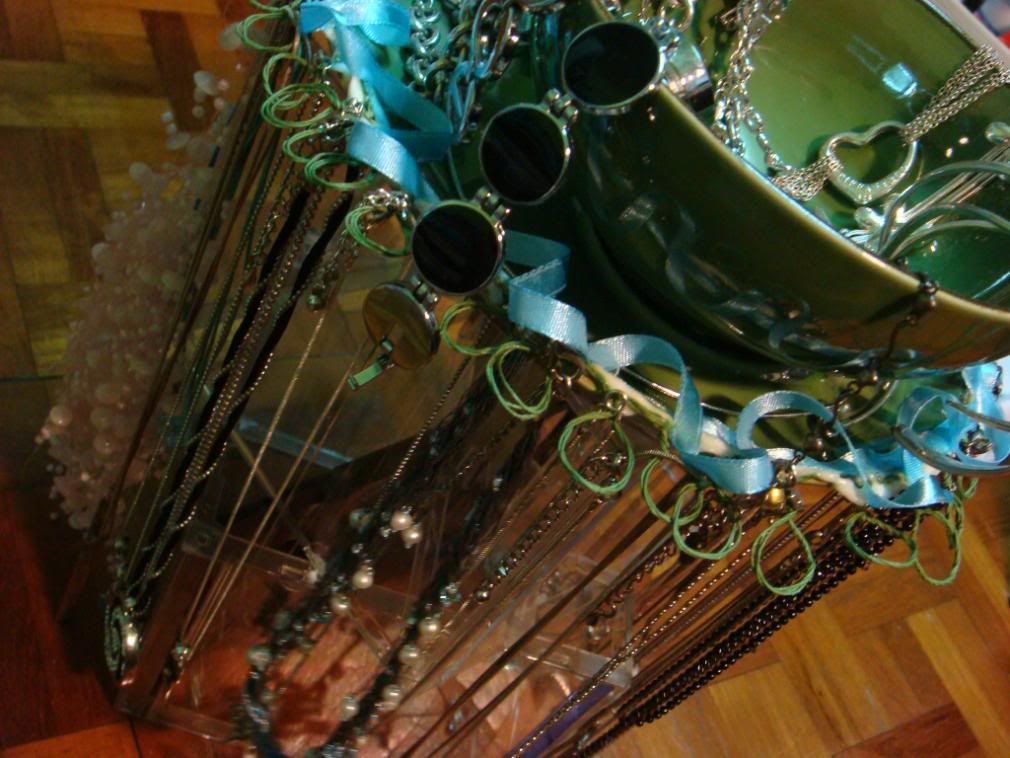 I finally remembered what I did the day before!! I made this necklace stand!! HAha... Its seriously nice!! Its like a waterfall!!! :D It displays my necklaces very nicely!!
Oh well... That's my last week of 2007 update!! Happy 2008 everyone!!