I finally arrived in Hiroshima... Well, actually, not really.. I landed in Fukuoka... Choon Fei and I took so many photos i can't show all... but here's some photos.. Choon Fei and I had a torturous journey to our apartment in sun court.. having to carry all that bagge.. started with getitng out of the airport to take a cab (it was like 1400 yen )to the Hakata station..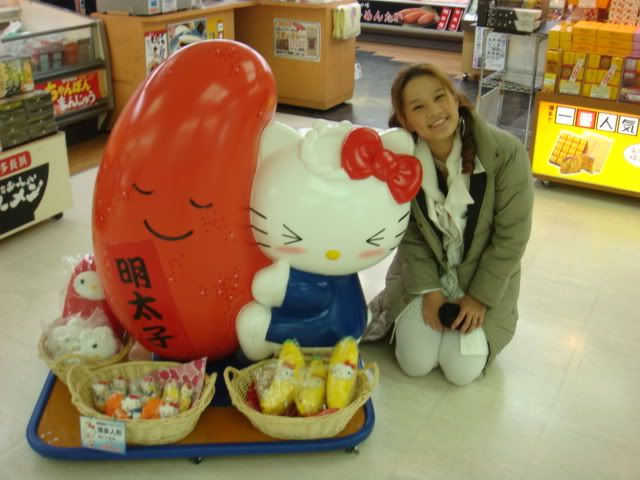 I got a chance for a photo with Miss Hello Kitty before we board the Shinkansen..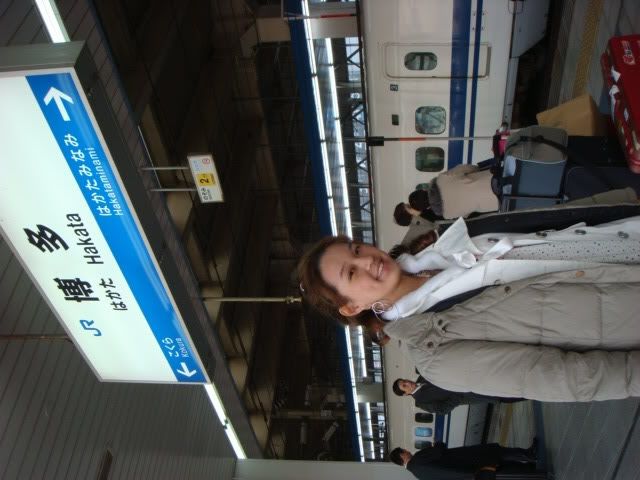 I took alot of photos of the shinkansen... the toilet... its amazing... the seat was warmed with a seat warmer, the cover raises itself with a touch of the automatic button.. and taps here are mostly automatic.. toilets are super clean... singapore is nothing...
Finally, I reached Hiroshima station.. the luggage... not easy... damn heavy...
Look at all the photos of the Shinkansen!!! the head looks like a bullet!!!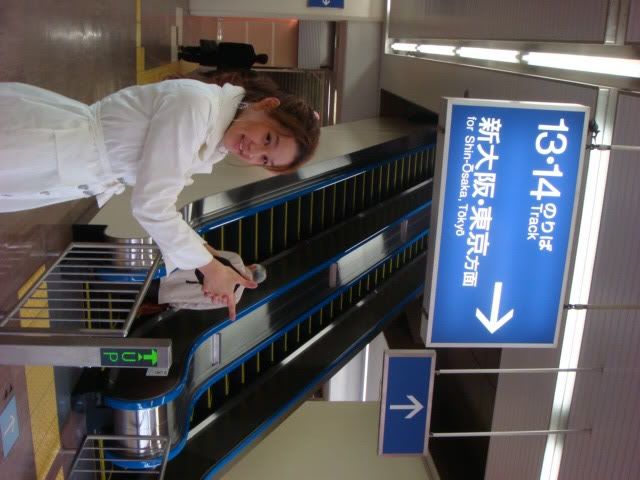 At this point, i realised something... My camera is not with me!!! It seems that I dropped it when my bag slide off the luggage bag, but cuz things were so heavy, i did not take note... bso i kneeled in front of the souvenir shop and browsed all my things... went up to the shinkansen to search my stuff...
See? I'm always losing stuff... Thankfully, the ojiisan working at the shinkansen to signal stop and go picked it up and lept it for me.. After searching around, i asked the right ojiisan and it appears that he has kept it for me!! thx!!!!! Phew... japanese are so nice and honest....


Choon Fei had a it of struggle getting our things to the taxi stand, but we made ti after much huff and puff in the coldness... and here is my apartment!!
We were provided with bicycles.. its convenient to cycle everywhere cuz everywhere is walkable... and there are bicycle carparks everywhere!!
Here is my room, before i moved in...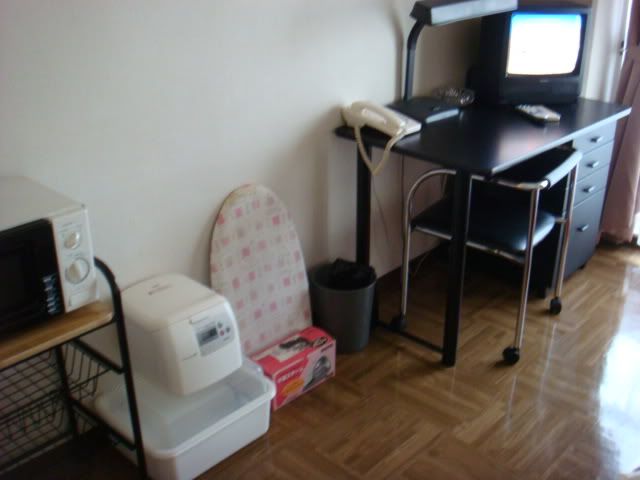 and i did a video for everyone's viewing pleasure...
After the half done packing, Choon fei and I went to the supermarket... (I'll do an entry on that... its interesting...)
We walked past this... they have this car stackiung thing for parking cars.. it kinda saves space...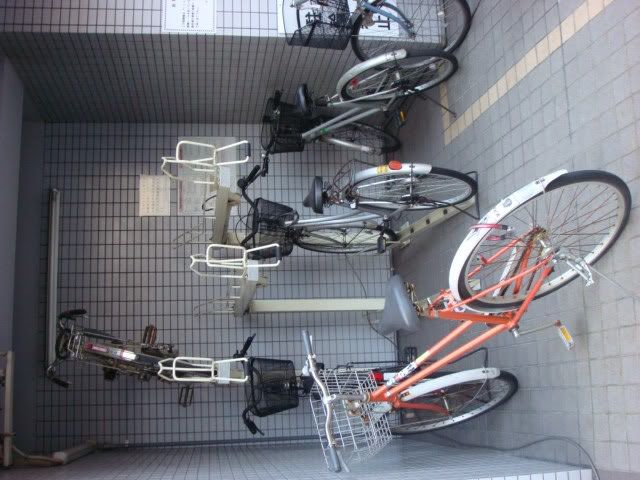 There are the same things for bicycles too!!!
After the supermarket,we proceeded for our hiroshima yaki!!!
Photobucket:
Facebook: