This is Kin-kan... A super tiny orange that you would eat entirely even the skin.. Not the stem though.. My supervisor gave me one.. :D
Yesterday, Akiko-san recommended me a shop called Pro-mart that sold relatively cheaper stuff... So I had to make a trip there to take a look.. since its walking distance from the company, I cycled there during my break.. And.. I saw this stretch of vending machines... Woah!!!
I didn't take this for fun actually, its becasue its snowing, So i tried to take a picture, hoping to catch the snow.. But.. it was a sad attempt... Snow was too small to be seen...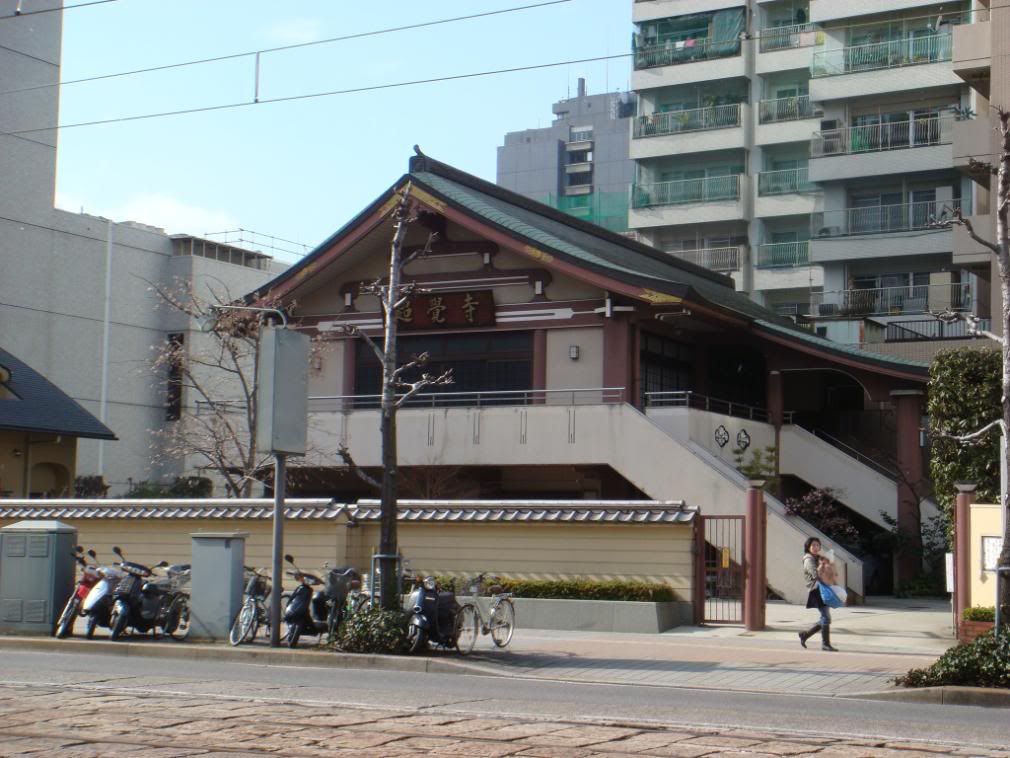 So I landed in Pro-mart!! Look at the cheese!!! So many kinds of cheese!!!! dun bother asking the price.. Haha..
I found cheap chicken meat!! Its hard to find frozen chicken meat in japan(frozen meat is cheaper) since everything here is about freshness and quality.. and look at this!! i found frozen chicken... Can make herbal chicken soup liaoz!!
Its like $10.50 for 2kg of chicken thigh meat? That's quite worth it.. since i usually get it at $9 in Singapore.. :D So there's an opportunity to cook!!! :D
Ice cream here is like $1? Its Japanese ice cream!! And at this price!!! I've gotta buy them!! So....
I got myself this....

and I bought this for Akiko.... Since she likes Maccha..
Had quite an amount of work today, so I planned to work late today... I wanted to stay overnight in the office(for the experience) and hopefully finish what I have to... So I went for dinner with Akiko san at Sogo, about three bustops walk away... walk=not bad.. weather=too cold...

Akiko-san bought me for Sushi!!! now that's a treat since I din get to eat yesterday... And once again, there was the two tier sushi conveyer belt...
This is the aji sushi, its a raw fish who's name is Aji.. :D Remembered the steamed fish I ate with Hashimoto-san?
This is my all time favourite tamago sushi!!! I lvoe the tamago!!! Its so generous(not ur usual pathetic one slice above the rice!!!! But Akiko says only children eat those... :D wahaha... explains why I love it...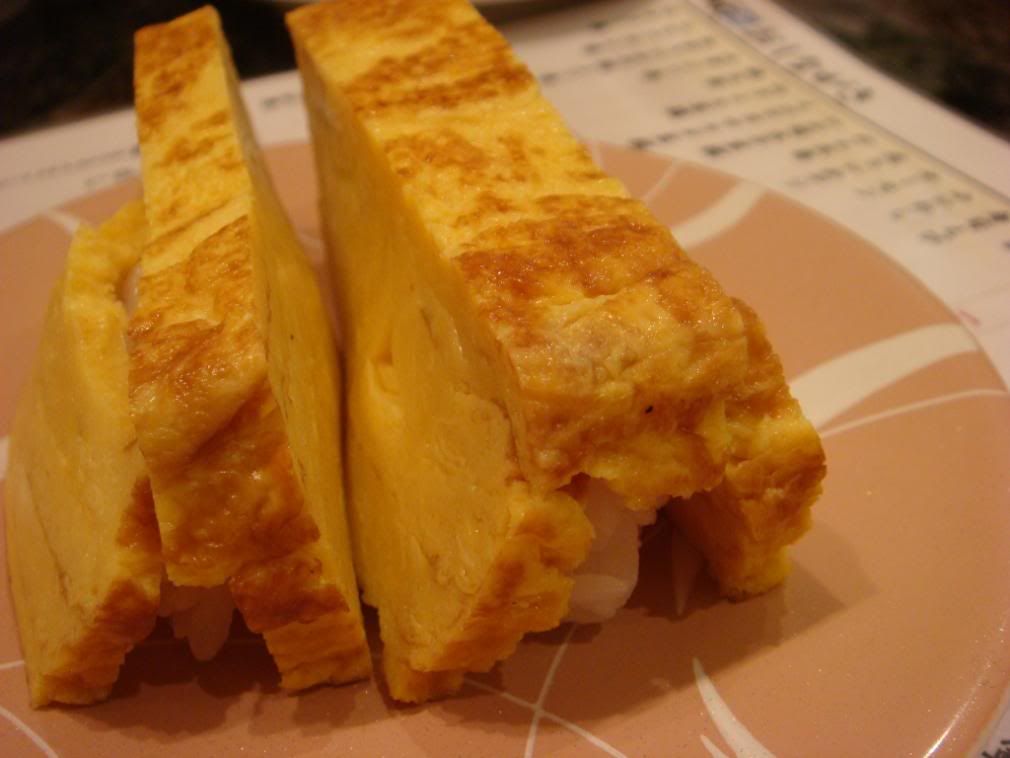 This is raw hotate(gan bei, scallop) sushi... It has wasabi.. This is the first time I'm eating sushi with Wasabi... I think it kinda overpowers the taste of the sushi.. I still prefer my 'jyou-cheng' (醤油)
Once again, how can I not have ice cream? So here is my milk soft serve with coffee jelly!!! The coffee jelly was seriously kopi-kosong(Coffee without sugar) But the milk ice was really milk!!! I could taste every flavour of the richness of the milk.. Woah!!!!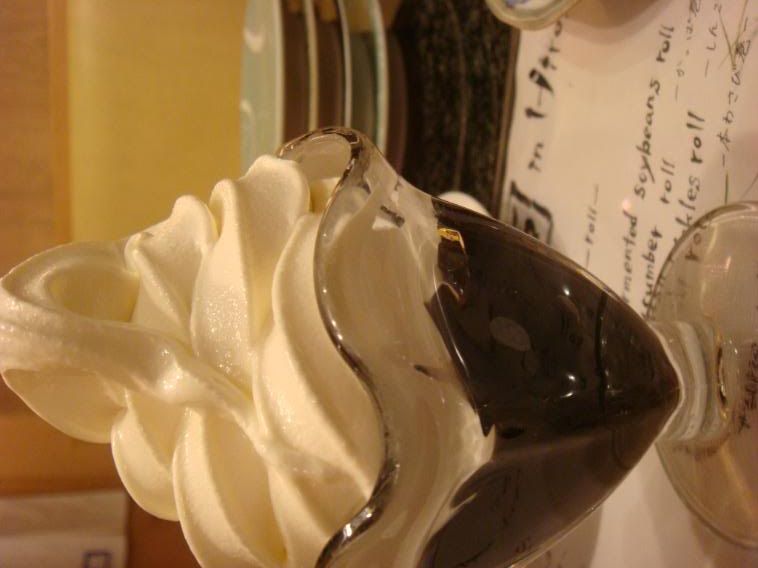 Dinner ended.. BILL... Scariest part for me.. Its 2600 yen($35) Well, it ain't exactly sushi buffet, but ingredients were really premium... So, I was getting ready to pay my best friend.. She was like "Oh! Dun worry about it.. Its on me!" JAW DROP!! Again?? Akiko has again treated me... So touched... I feel so bad.. didn't do anything for her... :( I guess I can make her herbal chicken soup when I buy chicken thigh meat.. :D
Akiko was so nice to walk with me back to the office and she would take the train from the office.. Its a backward route, but she companied me anywae... :D Before we parted, she gave me the bun you see above... She bought it for me inthe morning cuz she feels I'm always starving... Isn't that sweet? I'm so touched, I was about to cry... On top of that, she said that she knew I would be working late, so this was a little something in case I got hungry...
I worked till 11pm... den Reiko san chased me home.. She said its too late for a gal to stay alone in the office... So we left the buileing together.. And I cycled home... But before that, I dropped by the super market for.. erm... ice cream... haha!!
This is green tea with mochi and red beans inside...
Hmmmm....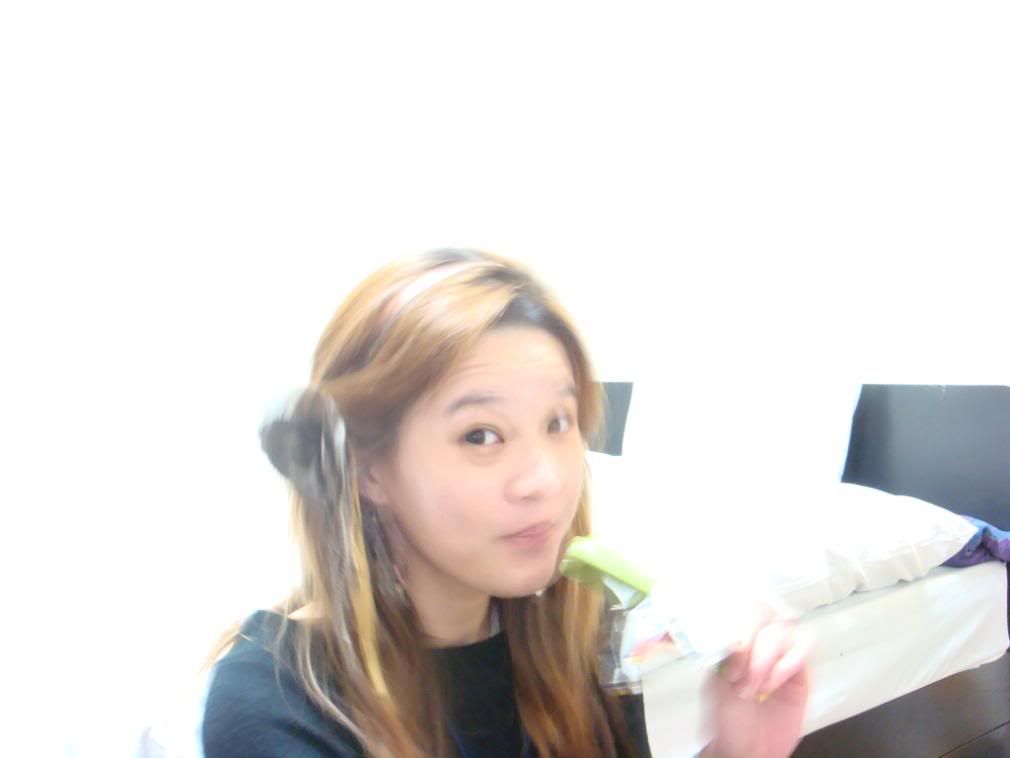 I think its the worst ice cream I have eaten in Hiroshima so far... The outer is too bitter.. Its like your usual ice lolly, but its bitter green tea...
But this was good... This is vanilla ice cream coated with chocolate and chocolate crunch.. Its really good!!! but really small too....
Now... I'm hungry...