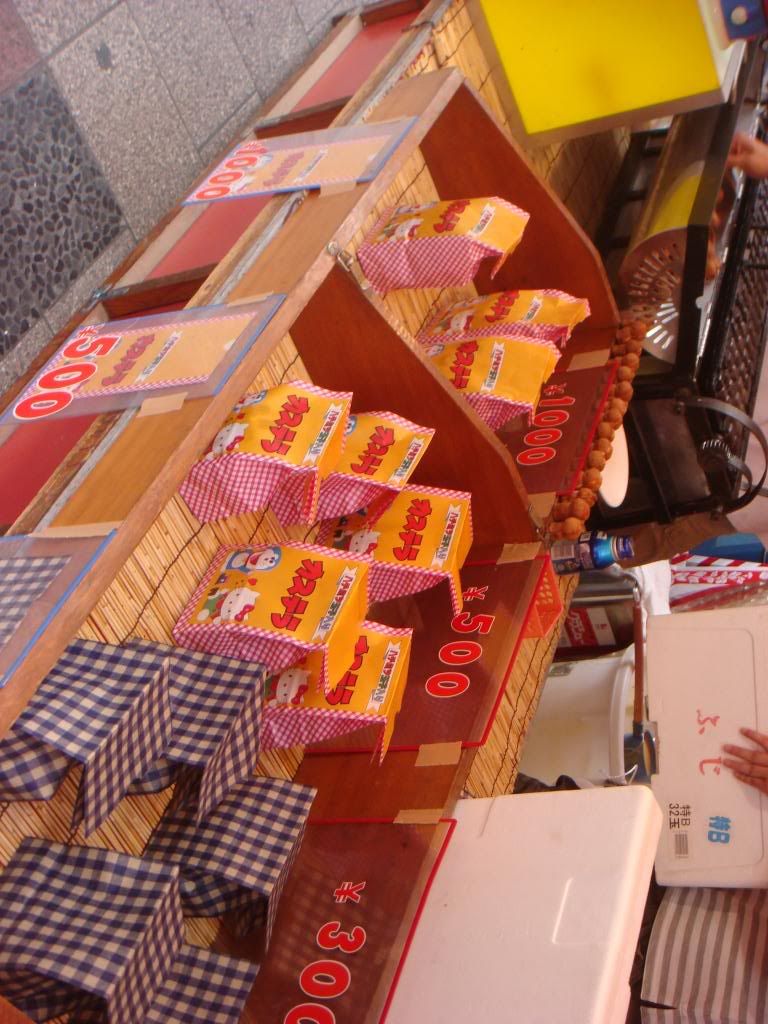 As promised in previous post, I would show how the 'Pasar Malam' is like in Hiroshima.. It isn't exactly Pasar Malam since this operates from day through the night.. And its only for the weekend.. Since its only in Summer, its called Summer Festival... All parts of Japan will have their Summer Festival at different summer periods.. Especially since its vacation for students..There are festivals for other seasons too, but I've only seen Summer FEstival... In certain areas, they may even have fire works!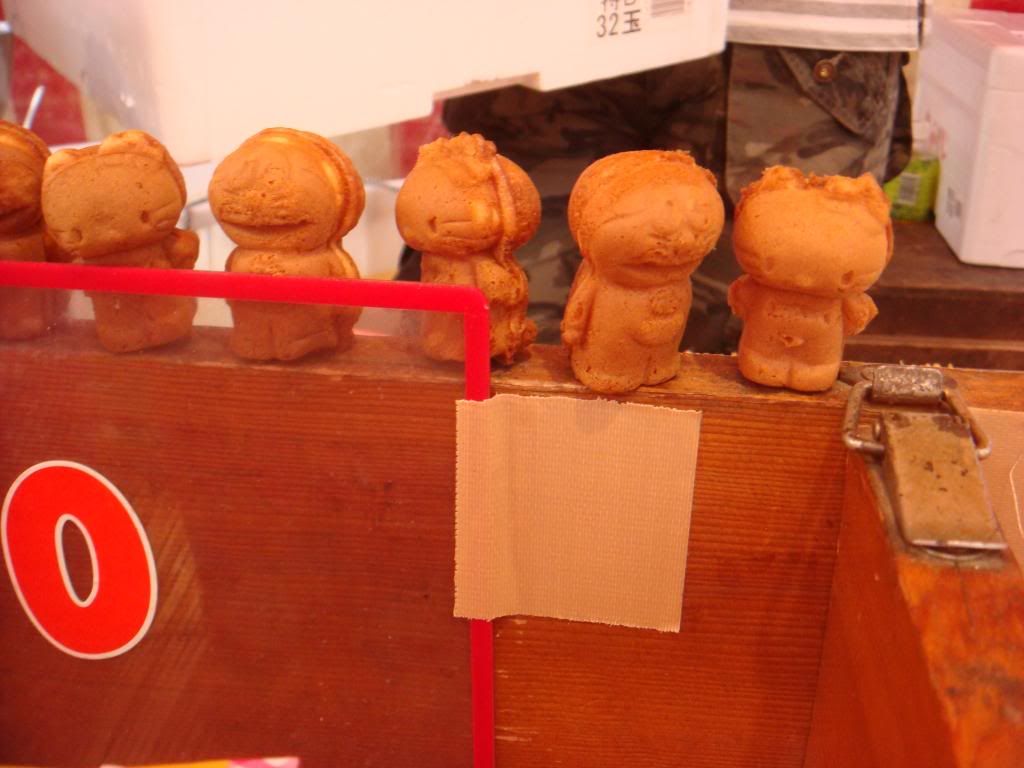 This is
カステラ~Castella
, a derivative of sponge cake which was brought over from Europe originally, some say Portugal, some say Spain. But today, Castella has became a Japanese origin because the Japanese consume and localized it to become a Japanese dessert.. Usually, its a long cake, but here, they use iron molds to cook them like the way we have our waffles.. So the cute shapes are formed like this..
And Takoyaki is a must have at the Summer Fest..
I can't remember what these are clled.. Its something maki.. They look really good and cost about $4 per stick? :S So I didn't get them.. I think its some kinda pancake roll.. lol..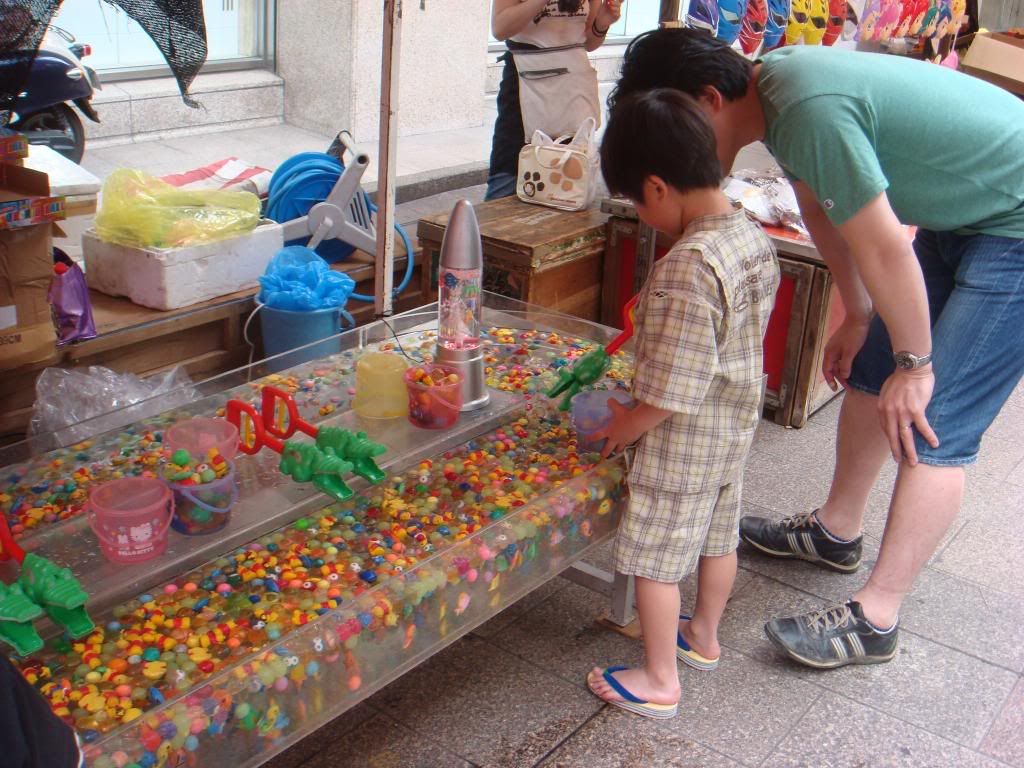 There are also kids playing our 'Ti-kam ti-kam' I think the kid is supposed to catch the balls with his crocodile catcher... But its like 300~400 円per game.. Which is around 4 or 5 dollars per game.. Imagine if you lose... Kinda sad..
Some weird round cake.. Looks like a special okonomiyaki.. But not sure what it is.. I think its 500円 per piece, which is half the amount you see and that's SGD$7!!
おばけ屋敷~Obakeyashiki, which means haunted house.. Its really rare to find these in Singapore unless you wanna try Changi Hospital..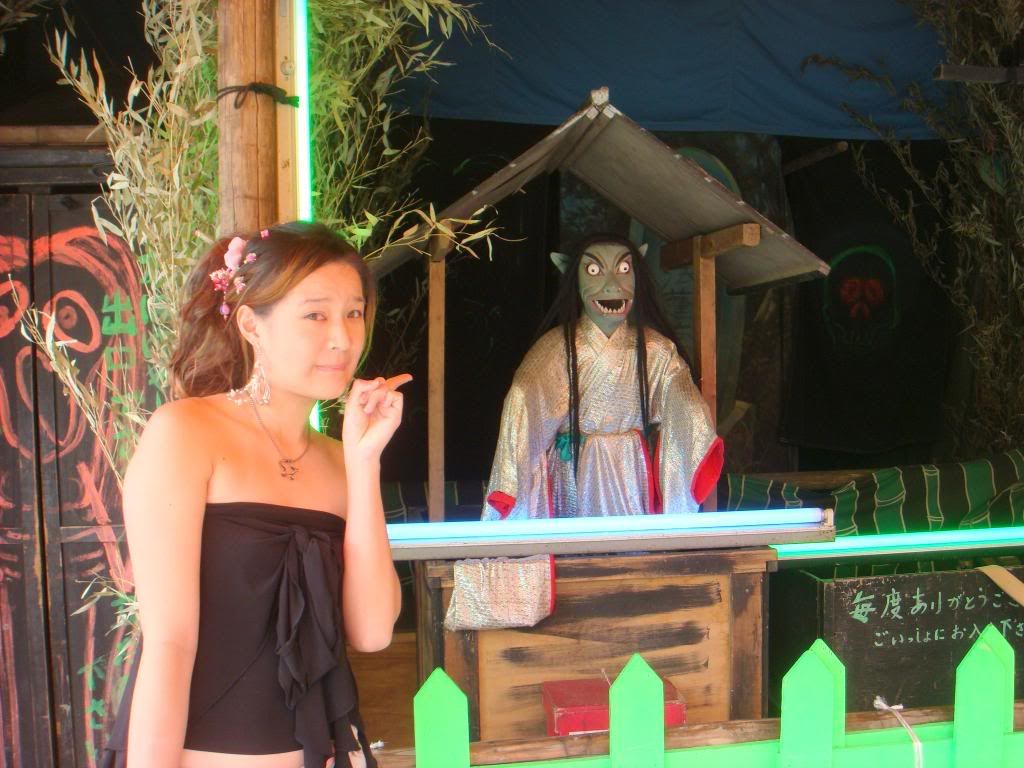 But its also SGD7 per entry... I didn't go though.. Kinda scary...
This is an instant lucky draw... Its 300円per lucky draw ticket.. If you get 1-60, its some pathetic souvenir.. Den if you have good numbers, maybe you can get a PSP, or PS3, or Wii, or Nintendo DS.. What are the odds? Hmmmm...