Next, we were at the Denmark house..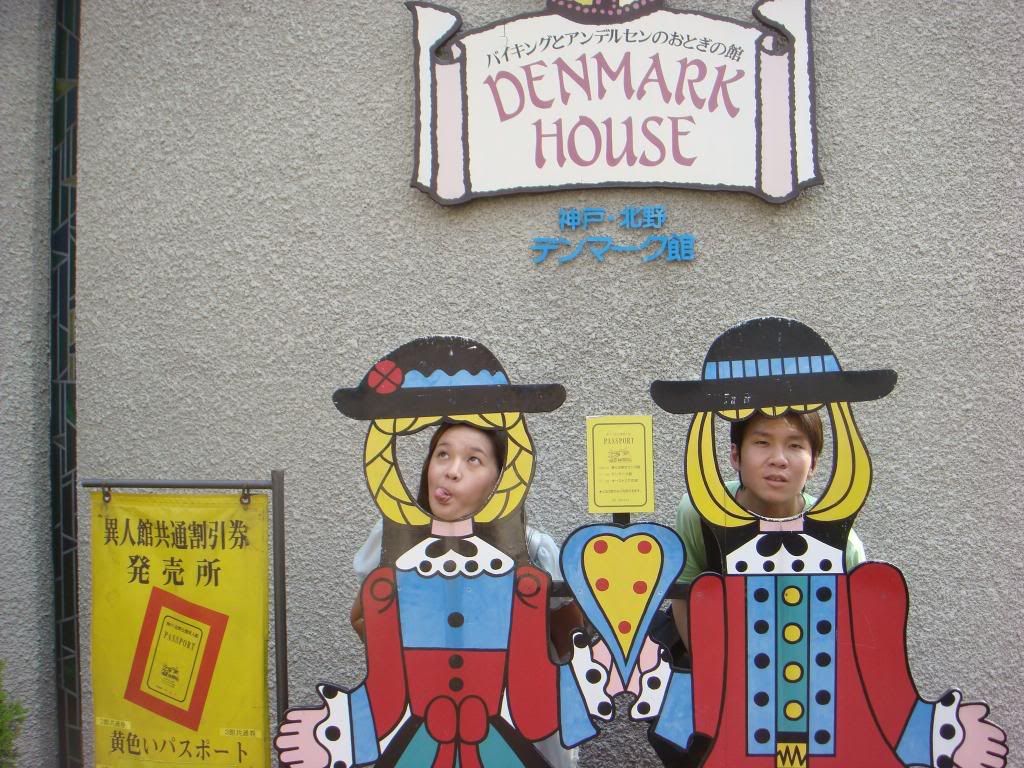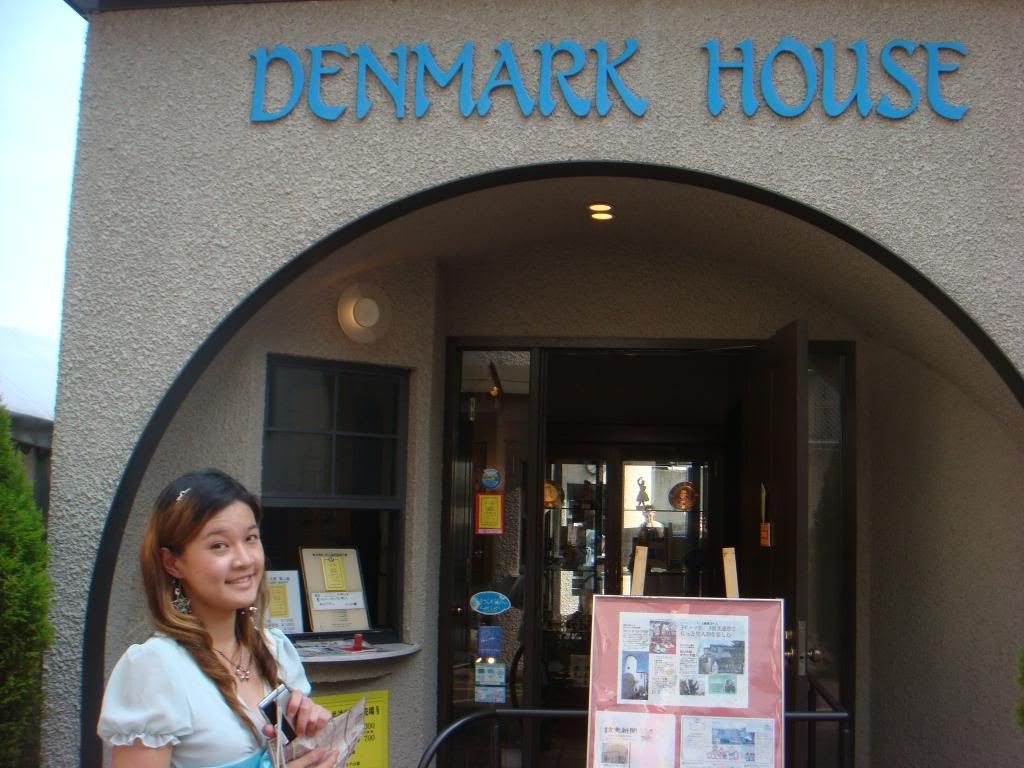 An interesting shop which sells interesting Mozart items.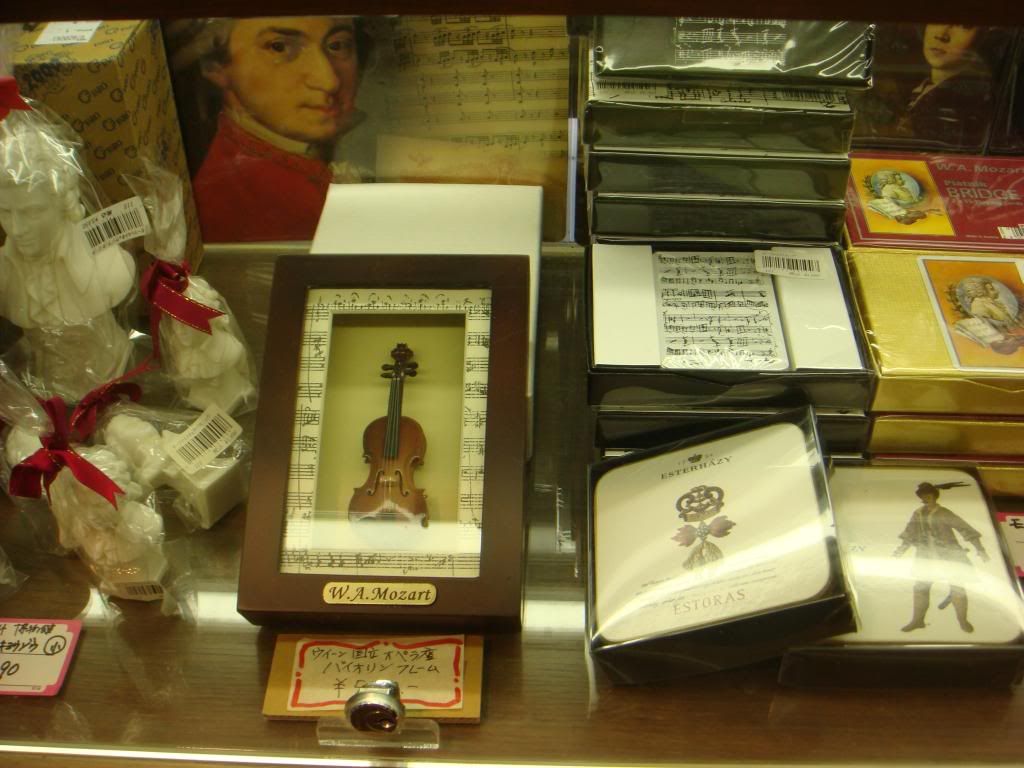 Speciality wine..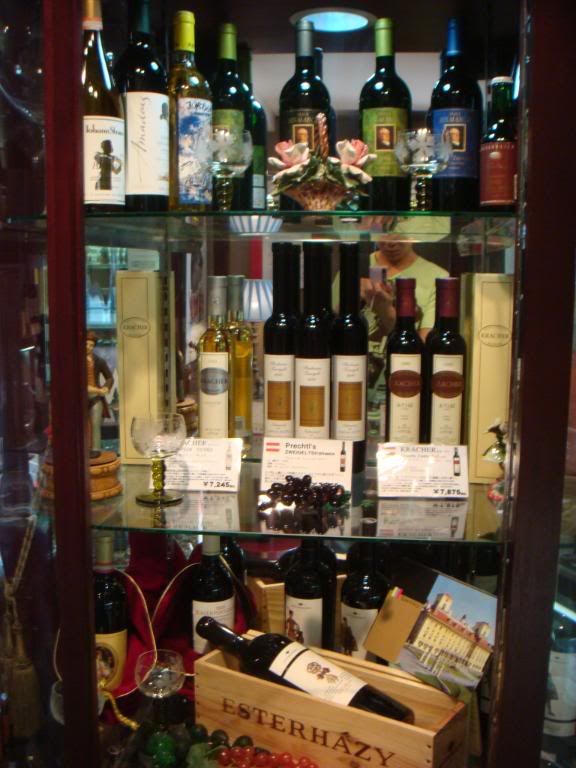 A Chinese in a Denmark costume working in Kobe, Japan..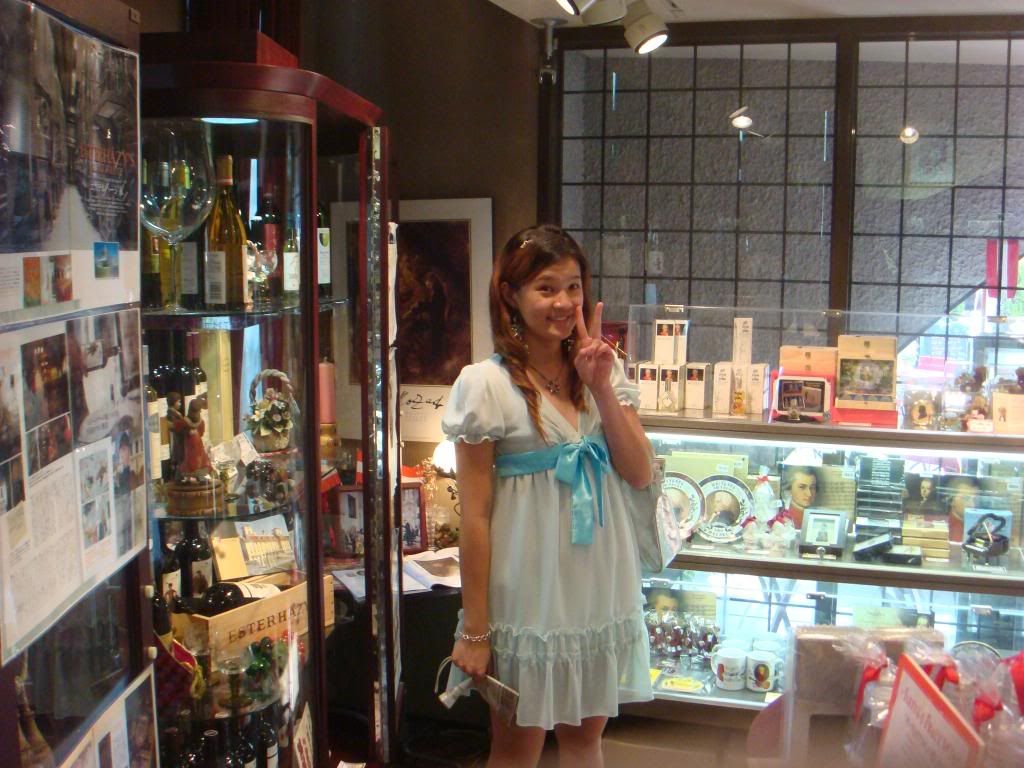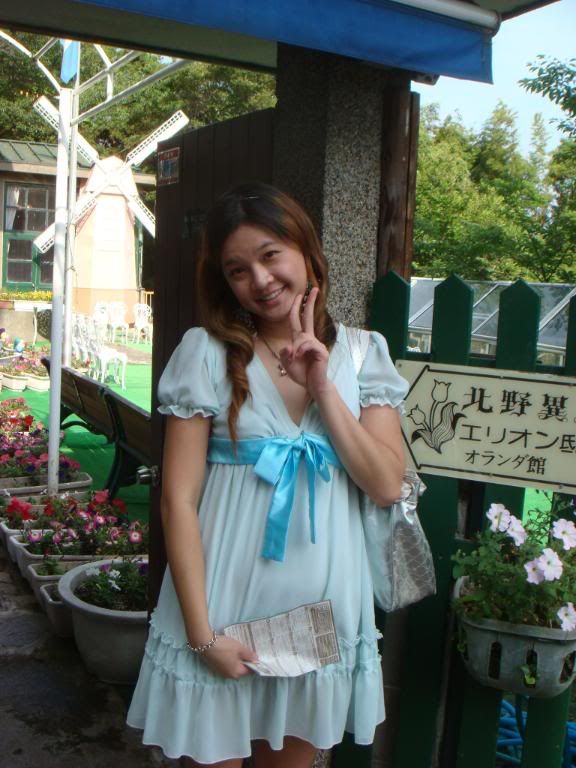 Behind is the Holland house, as you can see the windmill behind me..
 
The Yamate Hachiban House..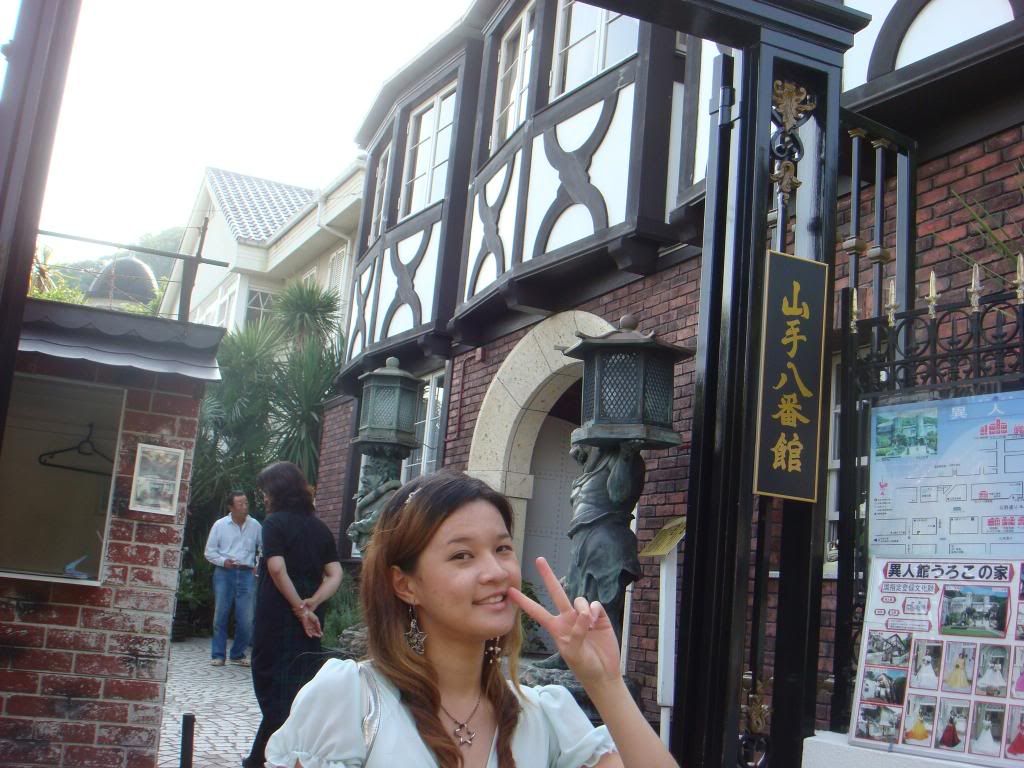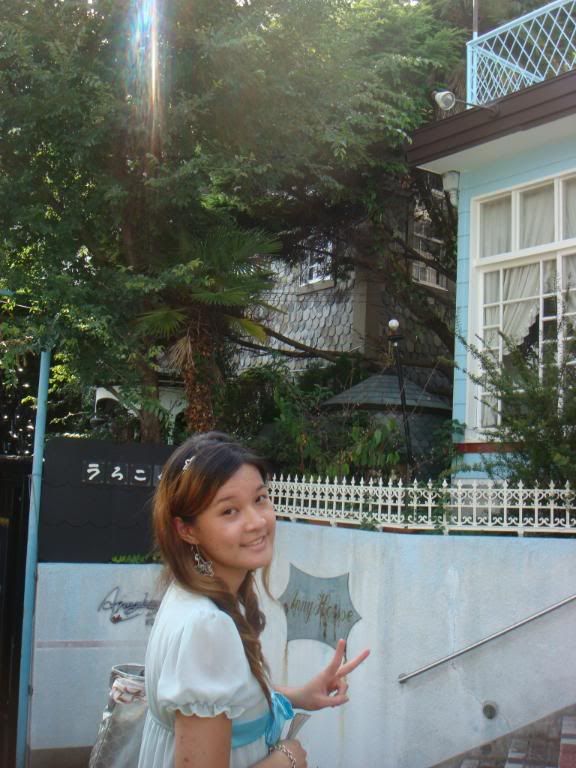 The Uroko House and Art Museum..
This is the Kitano Foreigner's Club

After that, we slowly walk up a hill behind the Foreigner's club, the yamate-hachiban house and the uroko house for a spectacular view of Kobe..

The Daifuku Miya temple.. which we were too tired to climb up to.. So we headed for the Teddy Bear Museum..