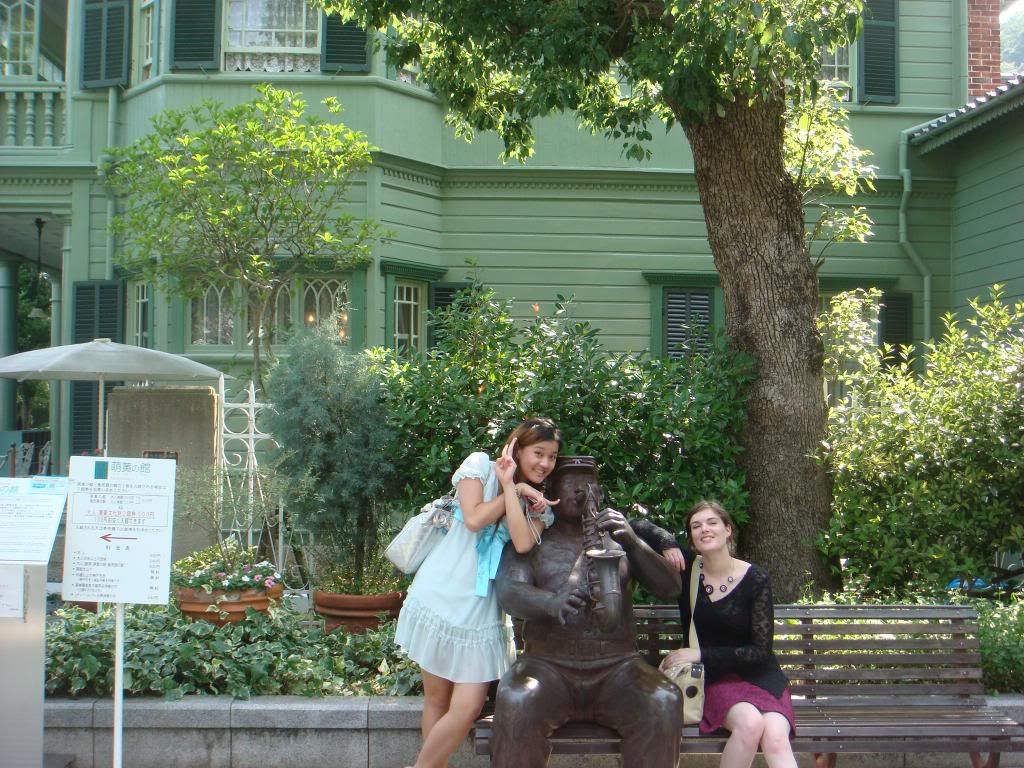 We continued our walk around the Foreigner's area, the Moegi House 萌黄の館

Entering costs 300 yen.. About S$4-S$5.. But there are so many nice photos around the Moegi house, we can save that fee.. Plus!! I can totally blend with the house with the dress I'm wearing!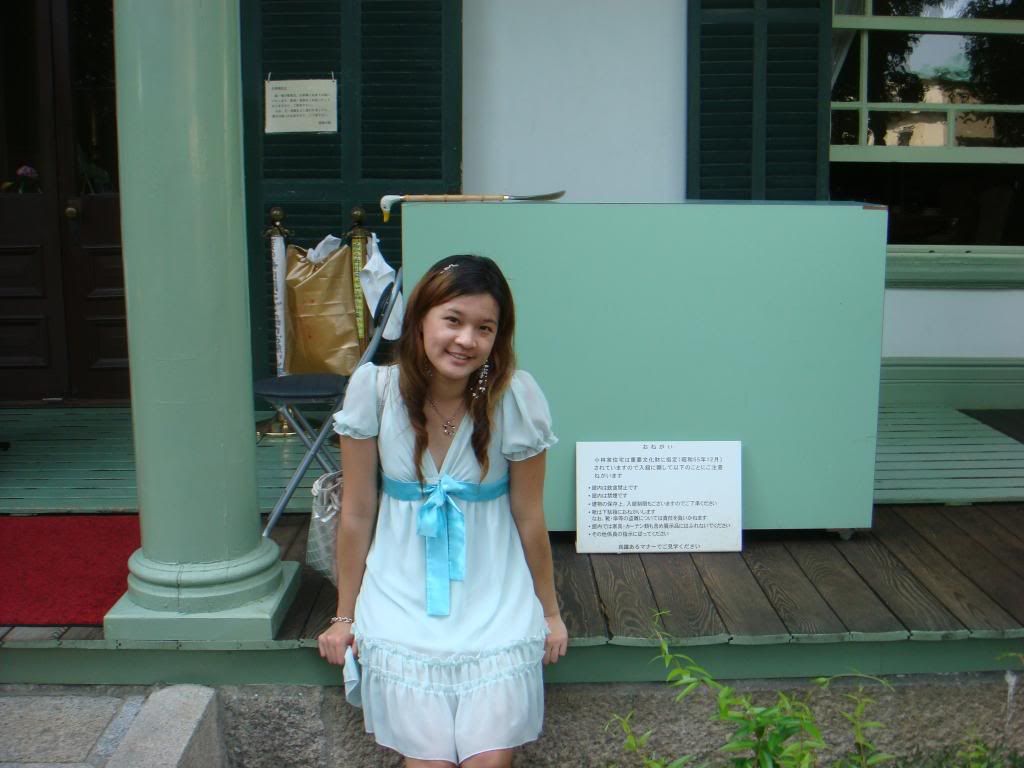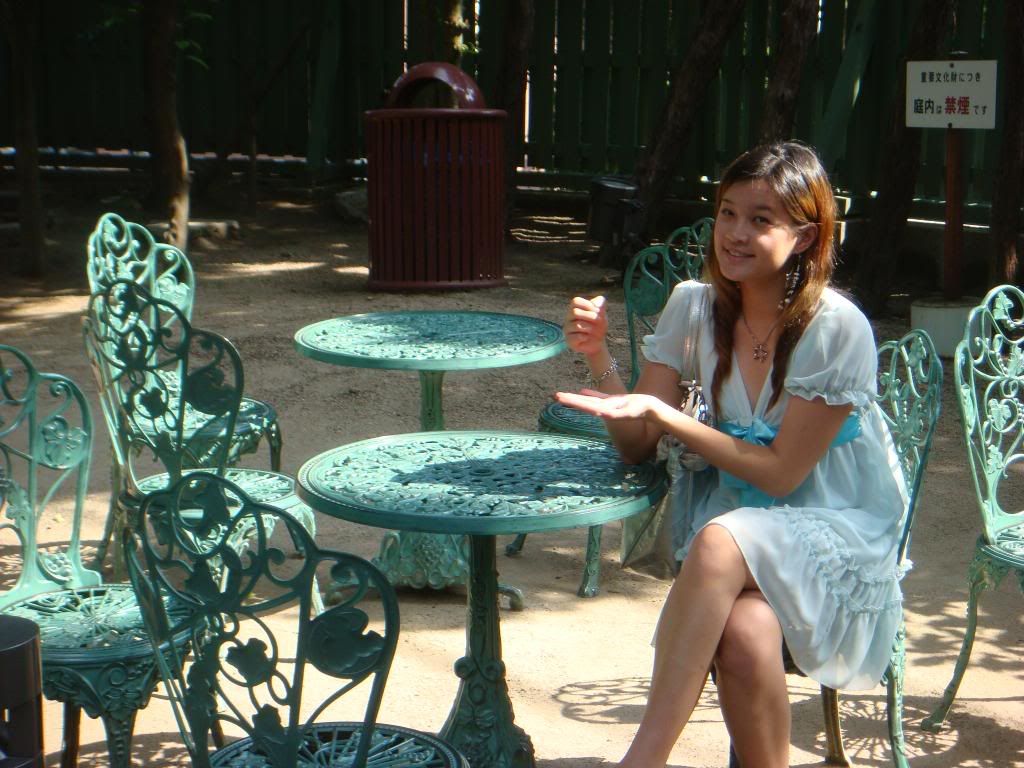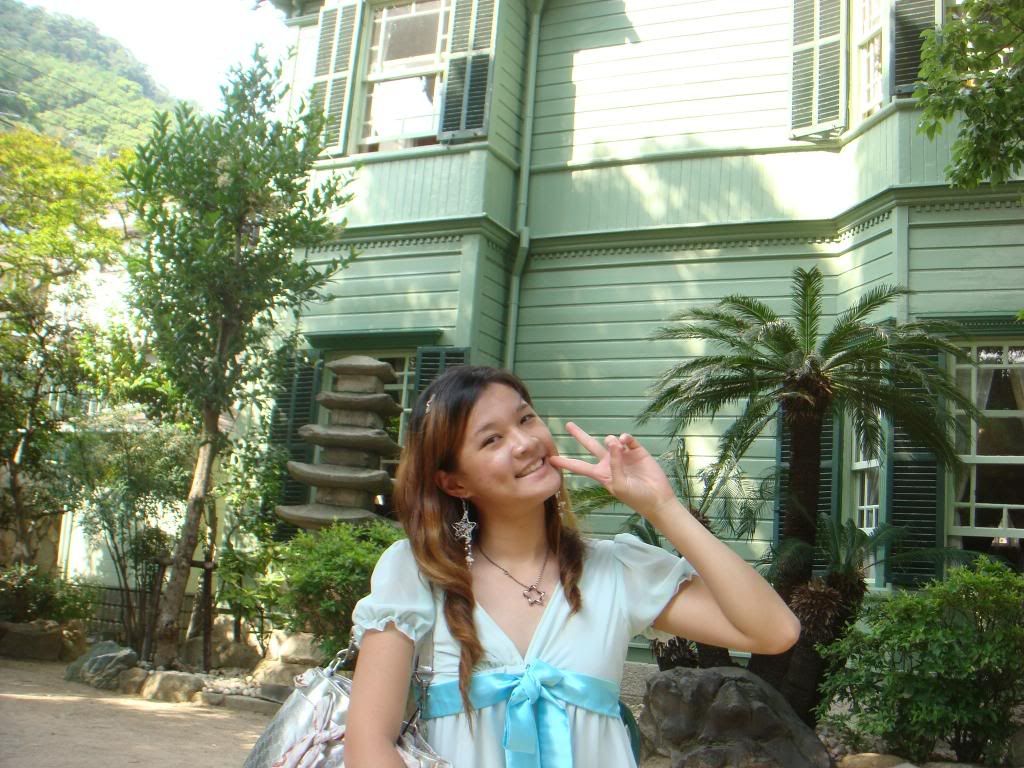 We continue the walk to the next location, and we passed by this white house with a beautiful spiral staircase..

And, another house with cute peep blinds for us to look at the home inside..

The sewage cover with the signature looks of Kobe..

The Parastin House, パラスティン邸(喫茶・ウェディングスペース), the tea room/ wedding parlor..
Another Sewage cover with the signature of Kobe, the top right corner shows the Kobe tower, the bottom left shows the weather cock house.. I believe on the left of the Kobe tower is a baseball stadium.. :D

Wedding location..


Captain house, a souvenir shop..

Behind is the original holland house, 本家オランダ館,

So you see a mini windmill structure..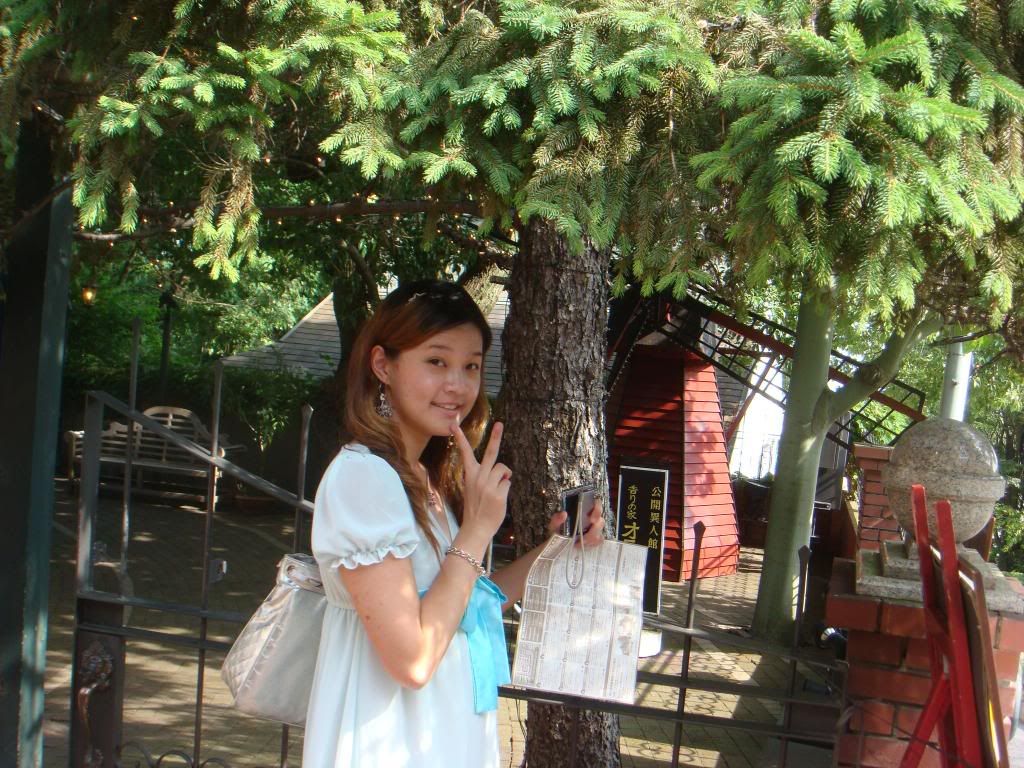 Entering the Hollad house is 500 yen about S$7-S$8. And you get to wear the netherlands national costume! But again, we didn't enter.. Taking photos outside every ijin-kan was more than enough.. seriously…