Dave and I woke up real early and made our way to the Tokyo station to collect our ticket package which includes a bus ride to the famous
Fuji-Q
.. We missed the earliest bus to Fuji Q,so we had to catch a later bus… What is
Fuji-Q
? Its one of the most popular theme parks in Japan with rides which are among the top in the world such as the fastest roller coaster going at 180km/hr, the highest roller coaster and the roller coaster with the most number of turns!
Behind me is the one of the world's highest roller coaster. It was rated the highest in 2003, but I'm not sure if the record still holds..
The Fuji Q would be my top recommendations for you to see the Mount Fuji and spend an entire day having fun, provided you have a heart daring enough to take on the rides..
This is the fastest roller coaster in the world.. It shoots up to 180km/hr! So fast that your hair ends in a mess when the ride ends..
Our home made pack lunch of Japanese curry and Japanese Onigiri.. Its a little pathetic, but it filled out stomach nonetheless.. :)
The Ferris Wheel shows the world's fastest roller coaster. Can you check out how steep this coaster is?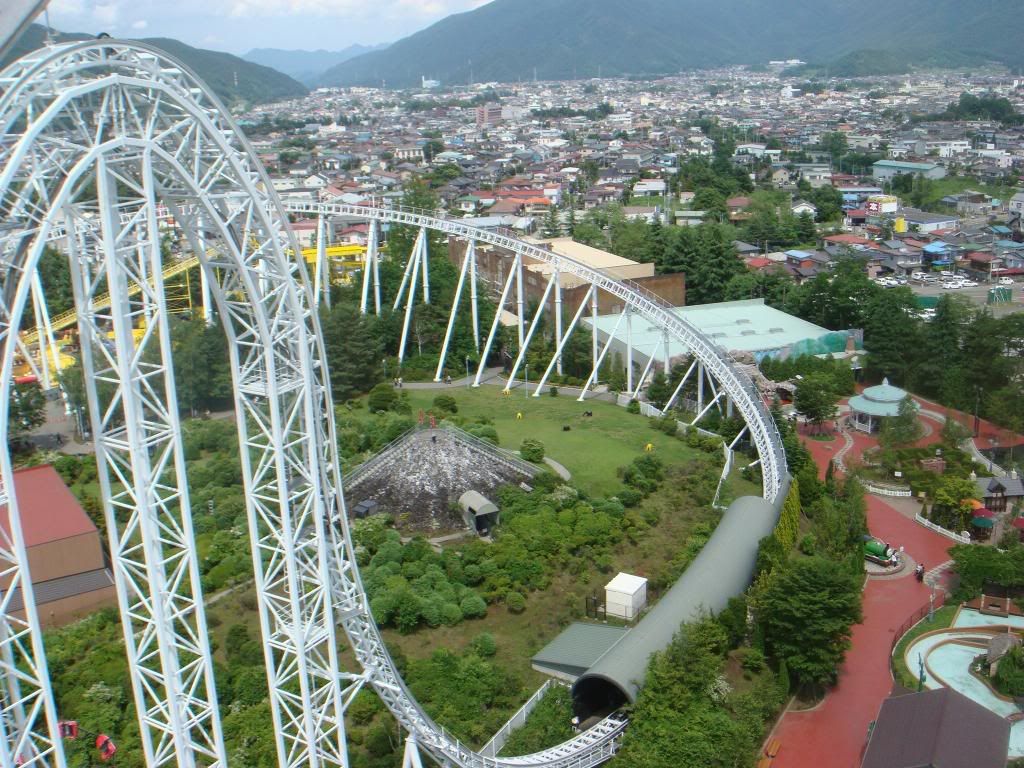 The world's highest roller coaster!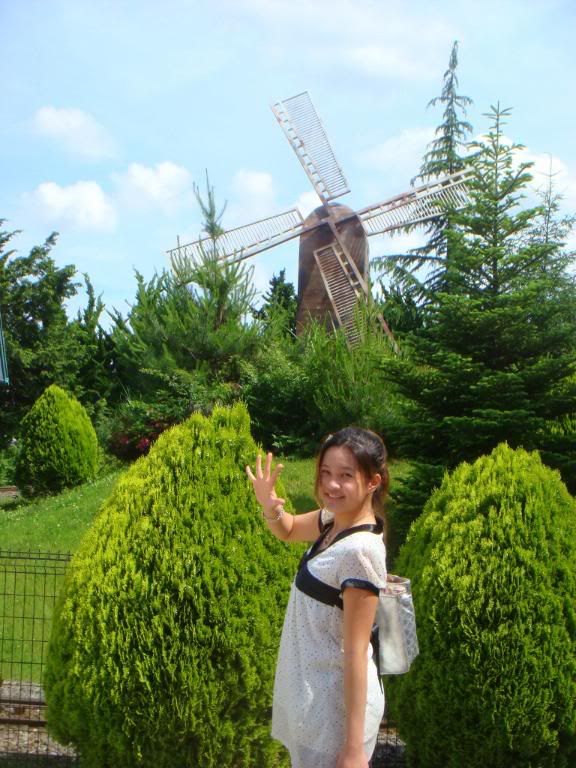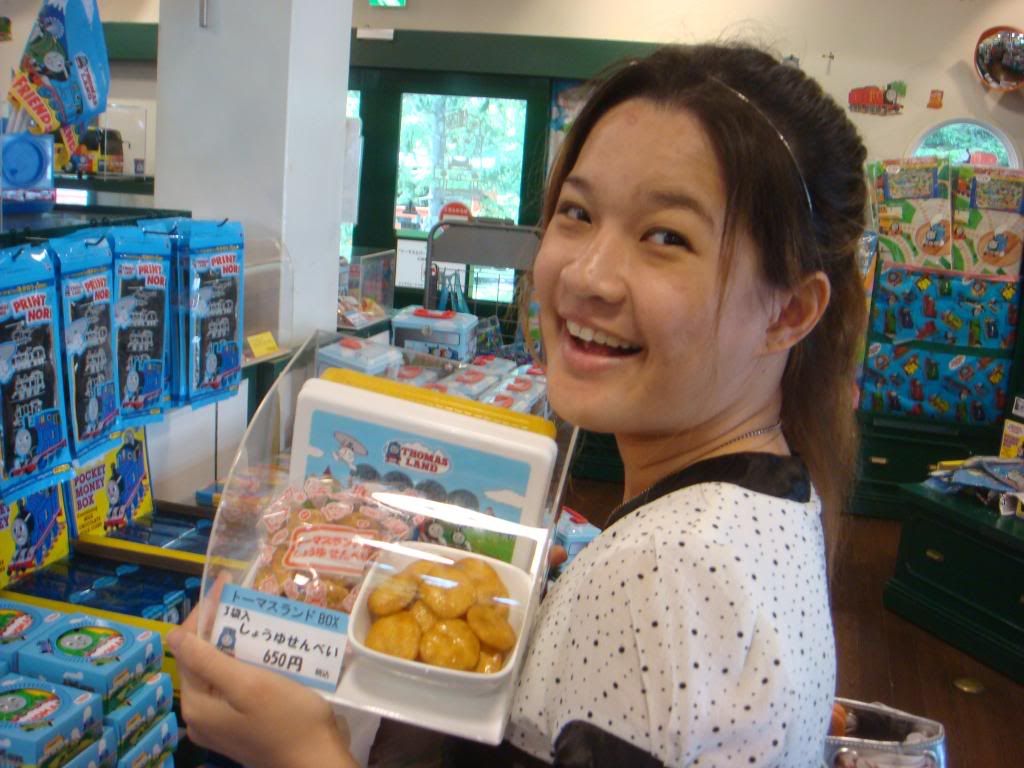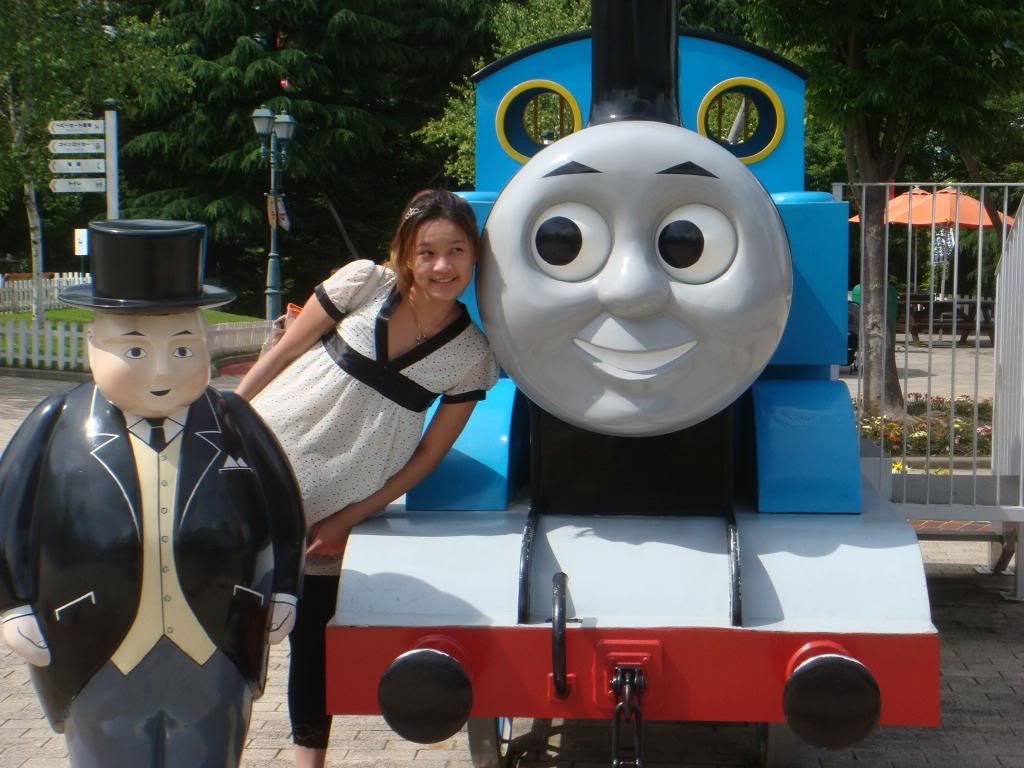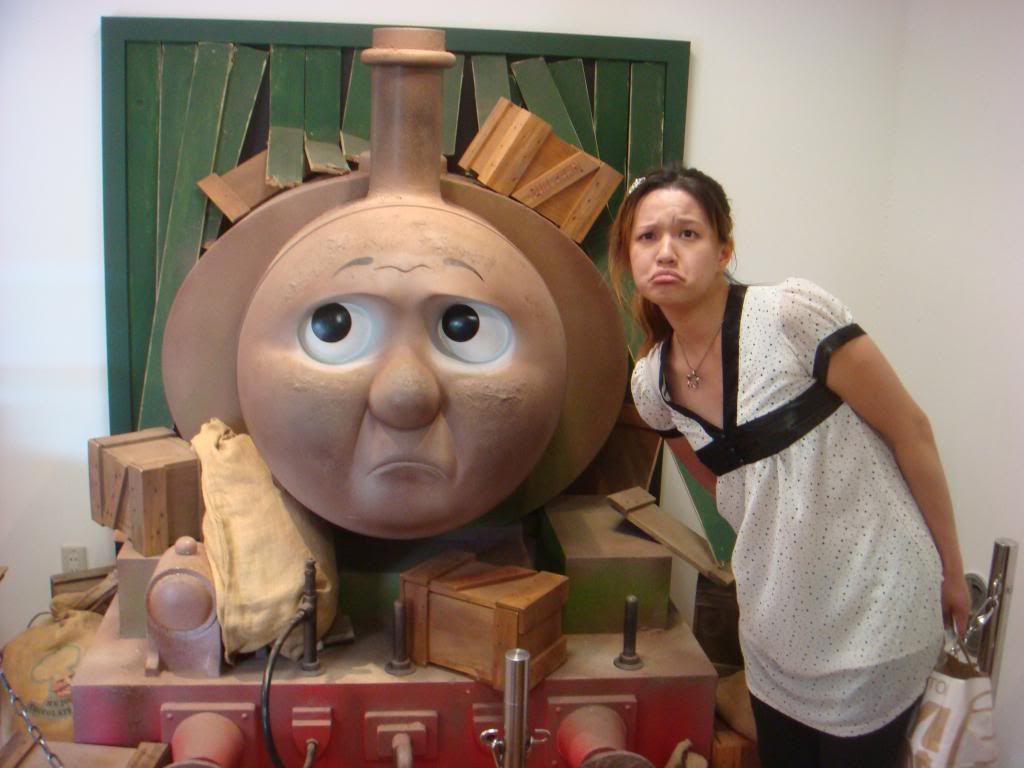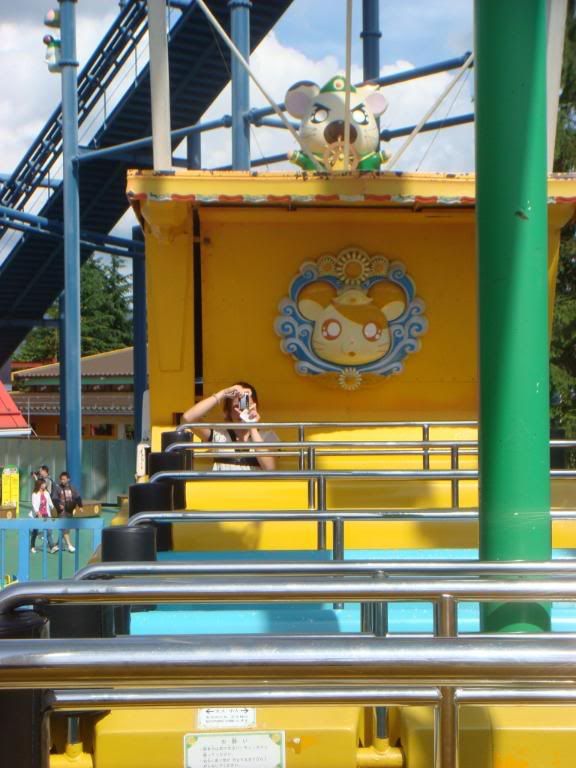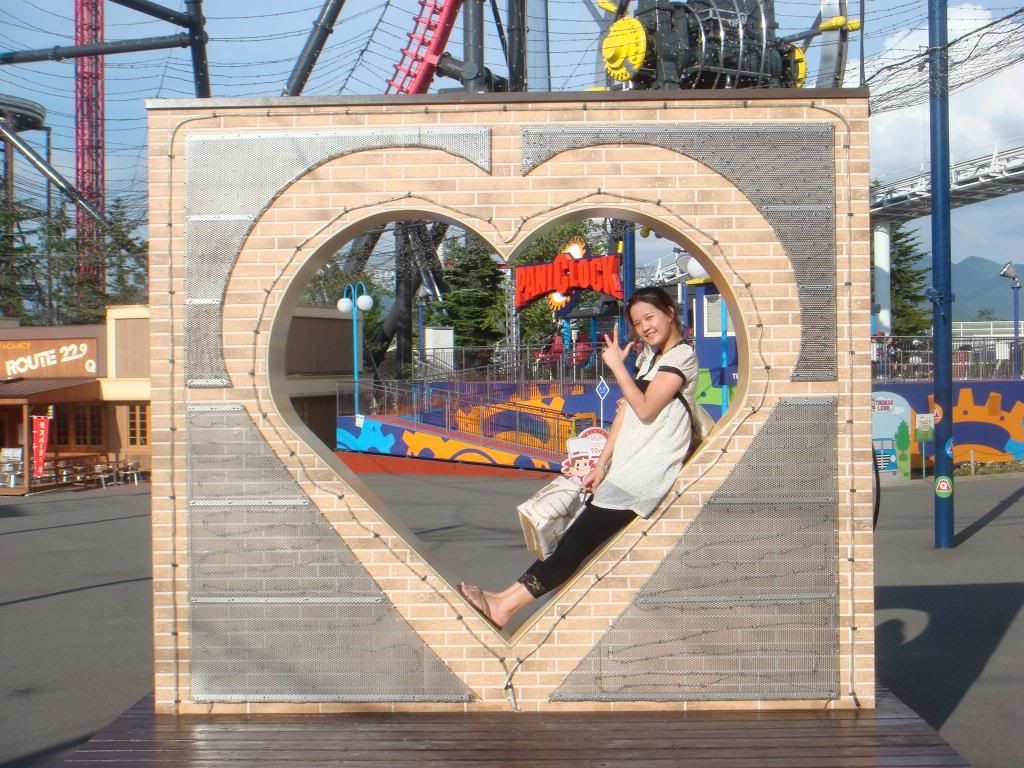 Anyone remember what is the name of this gremlin figurine? Its Gizmo!
This is the coaster with the most number of 360 turns!
And this is what happens after you had an entire day of fun at Fuji Q!