After all that activity from the festival and wearing yukata and watching baseball match, it was definitely dinner time.. Knowing the dinner was buffet at Hiroshima station's famous hotel, Tat-chan and I simply did not eat the entire day!!
Sakata-san specialluy chose this restaurant because of me! Firstly because of my new found favourite food, Yakiniku.. He chose one with beef Teppanyaki!
On top of that, there was just a galore of food!!
I was gonna say farewell to my 'fathers' of Hiroshima.. So photos were a must! Plus! I was wearing Yukata!!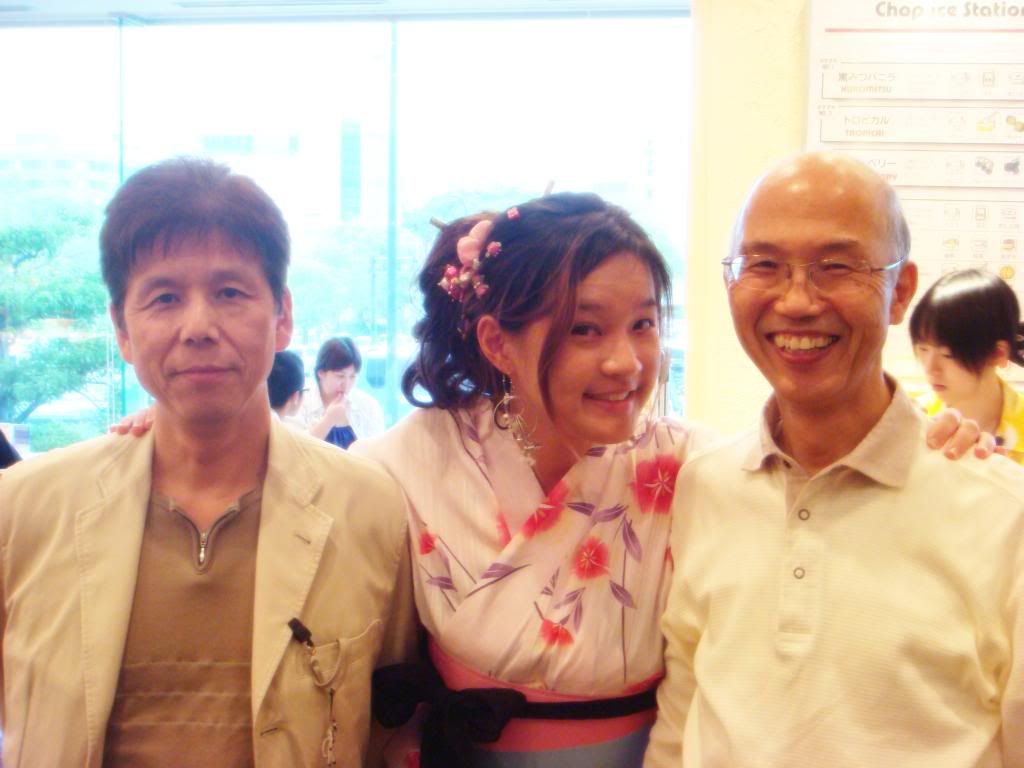 Next reason why Sakata-san chose this place was becasue of the galore of fruits and dessert laying there for us!