Wednesday was a no Fordwalker day, so we went for a farewell lunch for Choon Fei and yours truly. Well, we kinda walked. Since we walked from office to Sogo, which is a 10 mins cycle, I guess it was a considerable distance? Haha… The next few pictures features the Fordwalkers.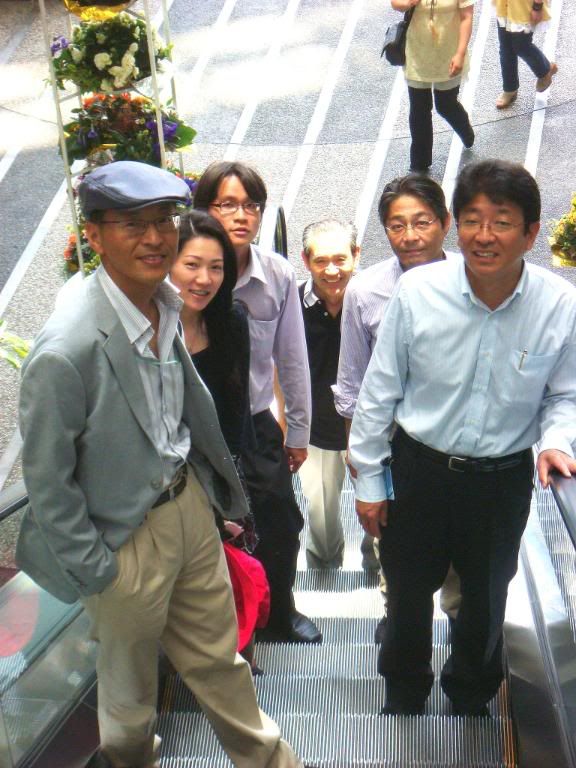 Check out the pink hat my friend Kiyori is wearing. Isn't it cute? It's branded and really expensive! Like over a hundred? But its really sweet.. I think it's made of water proof material..
After many flights of escalators, we finally made it to the top of Sogo, to an open-air Vietnamese restaurant. Hence, we made our way to lunch…
We each have out own lunch set and here is my set.. Fried egg, sunny side up! Its been really long since I last ate something like that.. Makes me miss Singapore I guess.. But now, every photo makes me miss Japan…
After our great lunch, we enjoyed the view of Hiroshima from the open space on the top level of Sogo. Here, I caught a picture of the 広島城, Hiroshima Castle. The sakuras have all withered and the Sakura leaves has all grown.
A random picture of a small dog I saw from a stranger.. So cute right?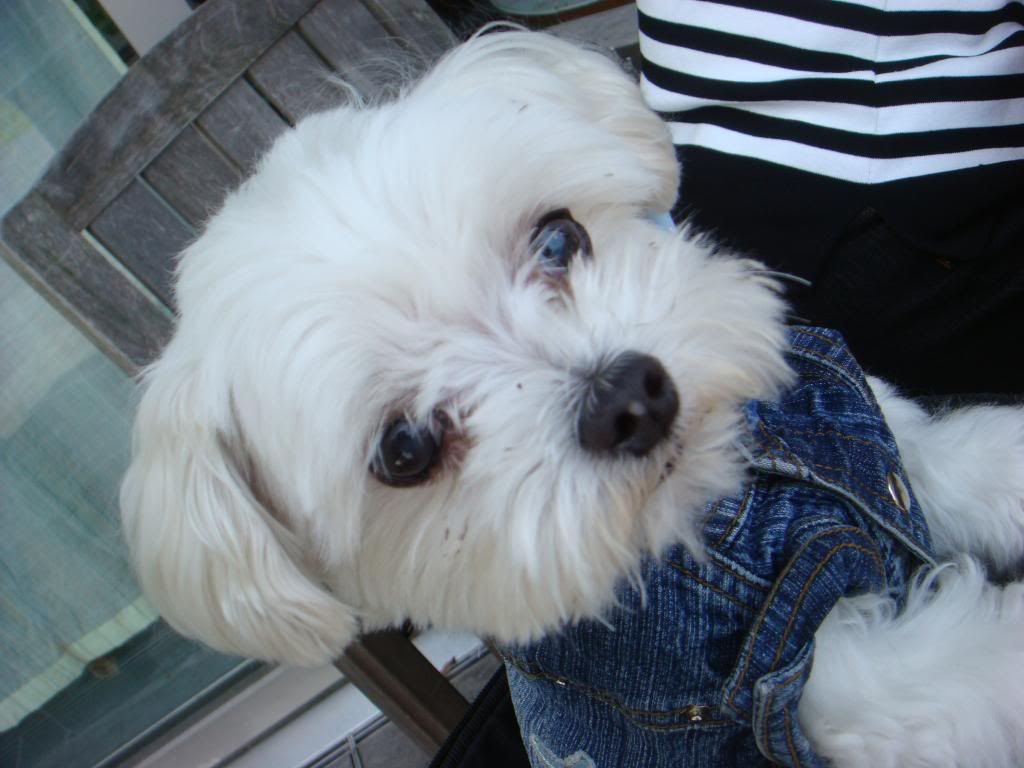 An art display right outside the restaurant where we had lunch.. It says 天の川, which means milky way in Japanese.. If literally translated, it actually means the river of the sky. The art piece is totally made from Bamboo, 竹.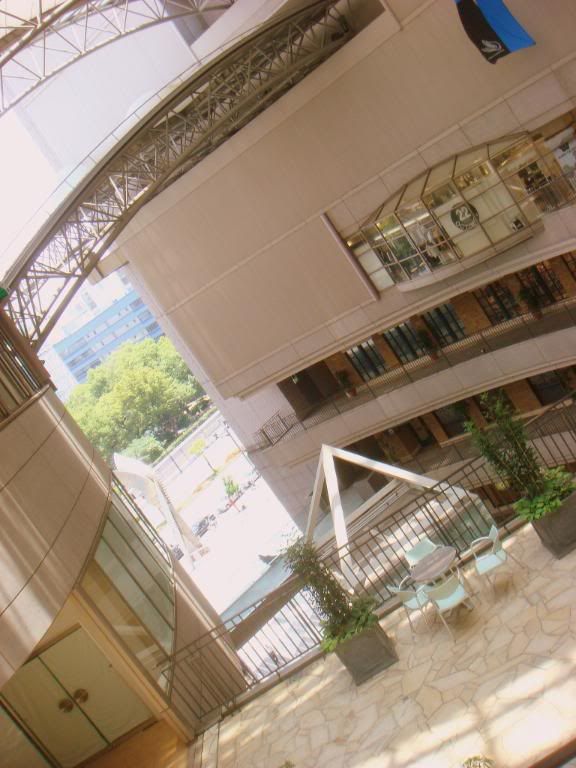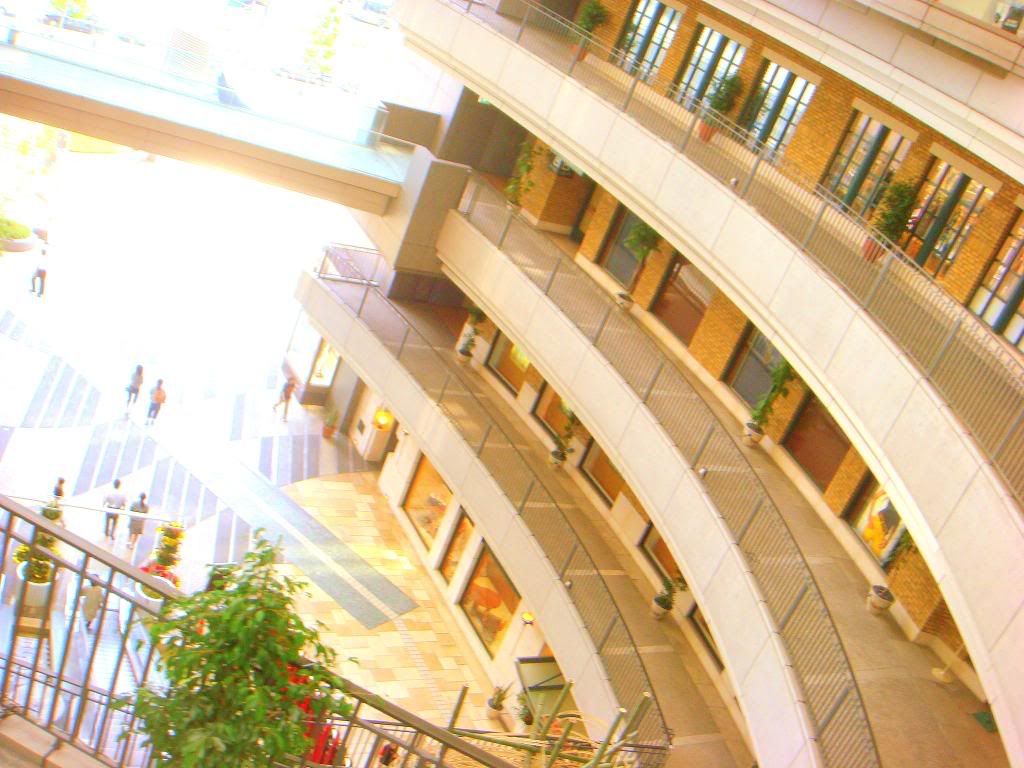 After work, I proceeded to meeting Hiromi-chan for dinner.. It was gonna be my last time having dinner with her and chatting about stuff..We met at Bikkuri Donkey, which I went once before with 坂田さん..
There is this nice French-styled cafe at Hondori which I have been dying to visit ever since I first saw it.. And thanks to Hiromi-chan, I finally have a chance to try out their dessert! Best part? Its a set, ice cream with coffee!