This is my last week in Hiroshima.. Work has ended, and all my focus was on planning my trip with Dave next week. His air ticket has been booked from 福岡 airport, to return to Singapore with me on the same day, just 10 minutes later and he had to take transit flights..
It seemed to have been a unanimous decision that the Ford Walkers all wear the Ford polo tee. As you can see, I'm wearing the blue one.. Harasaki-san is wearing the black, Hashimoto-san is wearing the white, and Mido-san on my right is wearing the red.. And Mido-san is wearing his really cool shades which matched his polo tee.. This is the Ford Walkers in unison..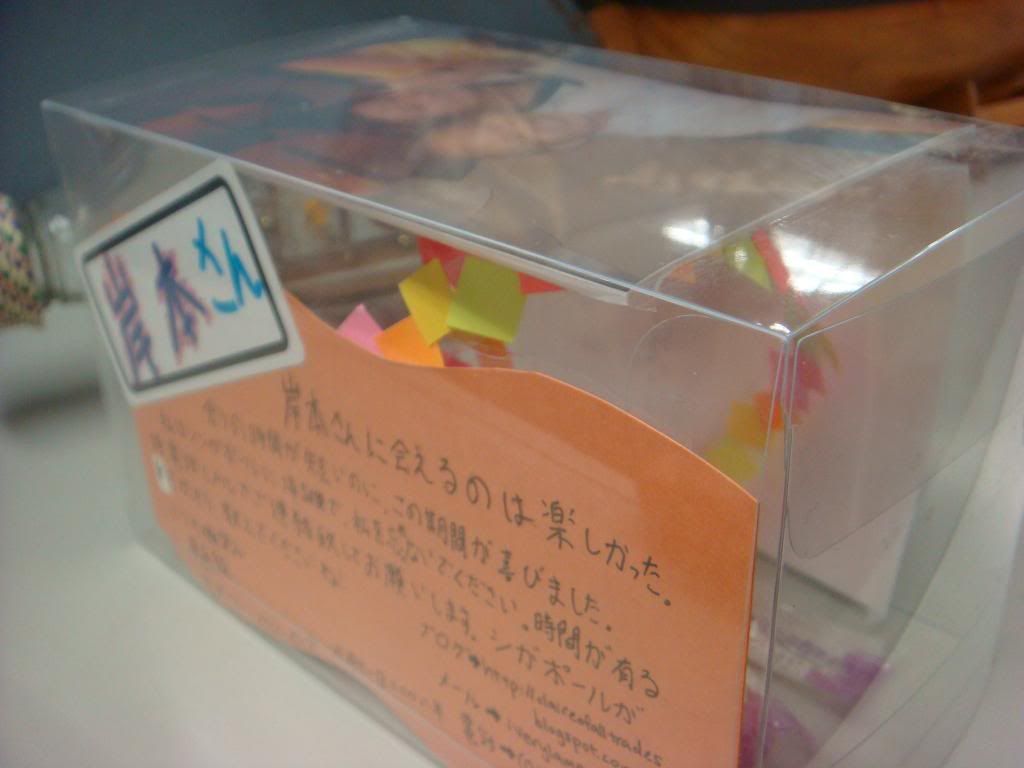 Other than preparing for the trip, I spent some effort doing handycraft gifts for all the great people whom I have met in Hiroshima. Its really memorable 22 weeks, and I feel really sad leaving the place.. Yet at the same time, a strong overwhelming tinge of returning home is covering me like the soft quilt I have at home.. I wrote well-wishes notes in Japanese which may sound weird to the Japanese there I guess..
This one here is for Akiko-san.. So each of this boxes contain one to two pictures, and a note, and a display in the centre of the box which I made with the remaining scraps of stationary I have..
By the time I completed, I had about 13 of these boxes!! But it felt good going from table to table to give out these gifts.. :)
After work, I had dinner with Kishimoto-san at
Anderson
because he knew I love
Anderson
since I'm always raving about the bread they serve! :P Its kind of a one-on-one farewell dinner because we had gifts to pass to each other.. I think we ordered siew mai as you can see in the bamboo basket..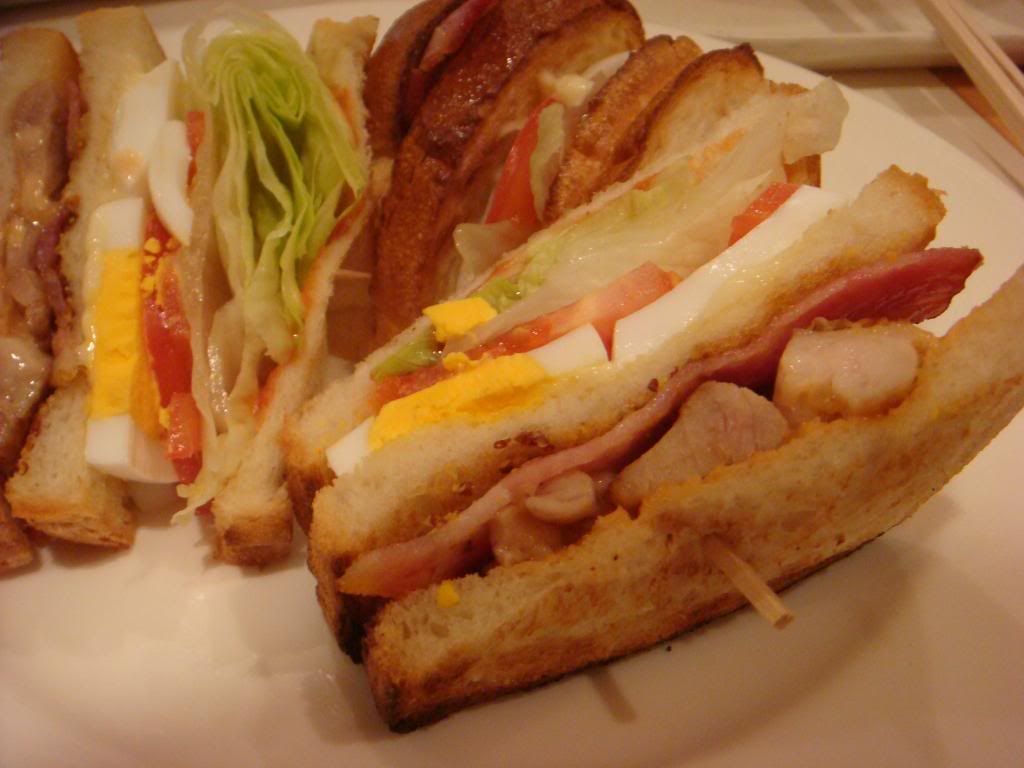 This sandwich was my order and as simple as a bacon and egg club sandwich, the freshness of the ingredients was really yummilicious.. With the vegetables and tomatoes which are really fresh.
And apparently my Hiroshima Papa really knows my love for dessert well... Judging the way I would always love desserts.. :P
Anderson is one of the famous bakeries in Japan and the amazing fact is that it originated from Hiroshima!
Every
Anderson
would have a monthly special where they sell a new bre
ad product which they have never sold before. Even if you don't read Japanese, click on it and check out the European breads which the Japanese have modified and created.. The nice country setting with a posh touch to the shop makes the place a lovely place to dine in..