Its kinda like my last day in Ford… And I had the honour to have lunch with 玲子さん (Reiko-san) , my mother in office. It was like our first meal together, and 玲子さん(Reiko-san) wanted to treat me to something super fantastic! And believe me, this meal is the Japanese version of fine dining..
First was sashimi carppacio… Fresh raw fish on a bed of vegetables, decorated with pickled ginger and drizzled with light soy sauce and sesame oil..
2nd was some sort of cold meat on tomatoes..
Cold tofu soup with 'tang hoon'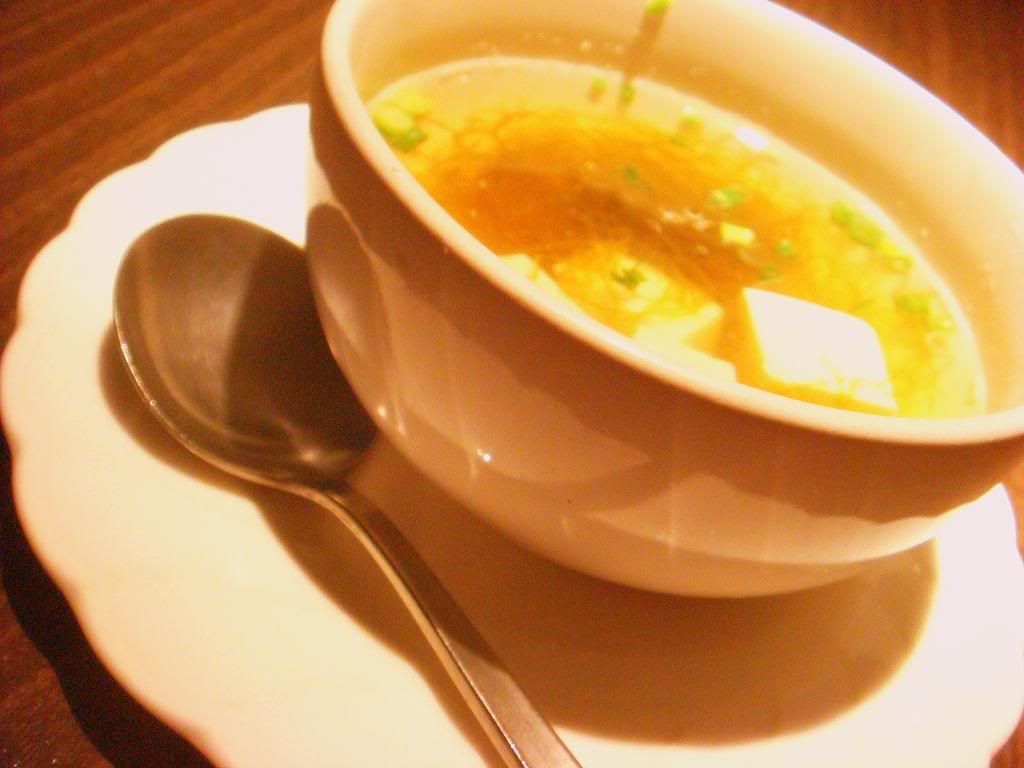 Plain Cheese Pizza, Japanese style, thin and crispy..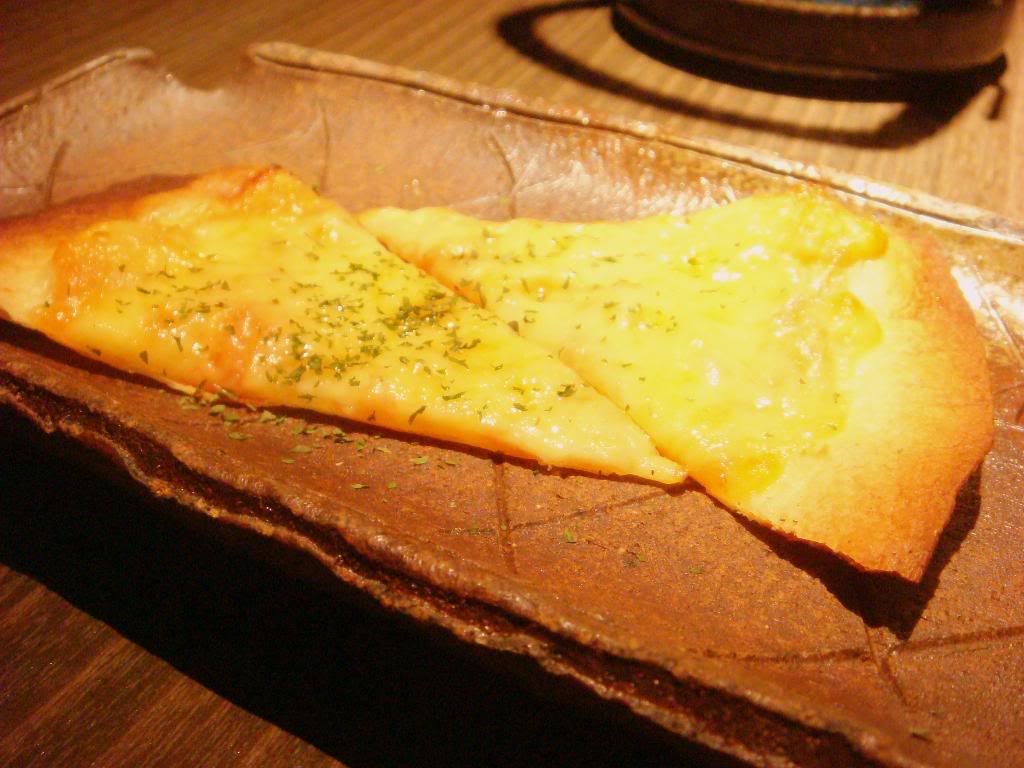 Left: I forgot what it is Right: Beef steak
Good old garden salad..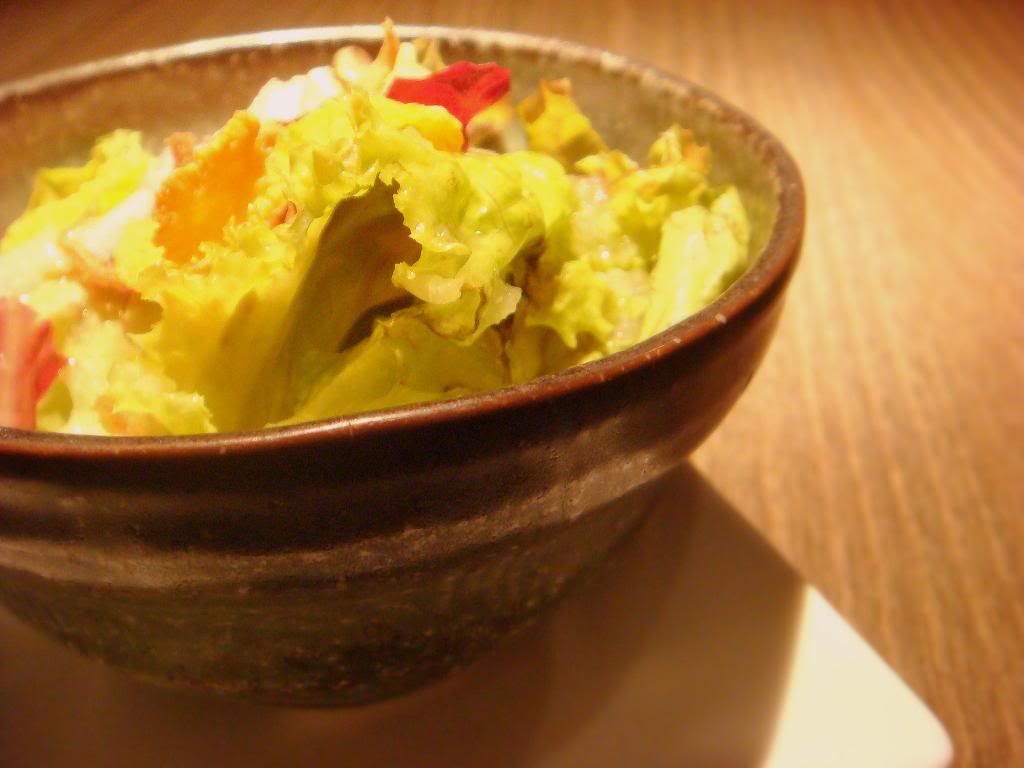 Main course: Pasta with tomato base and clams(浅蜊)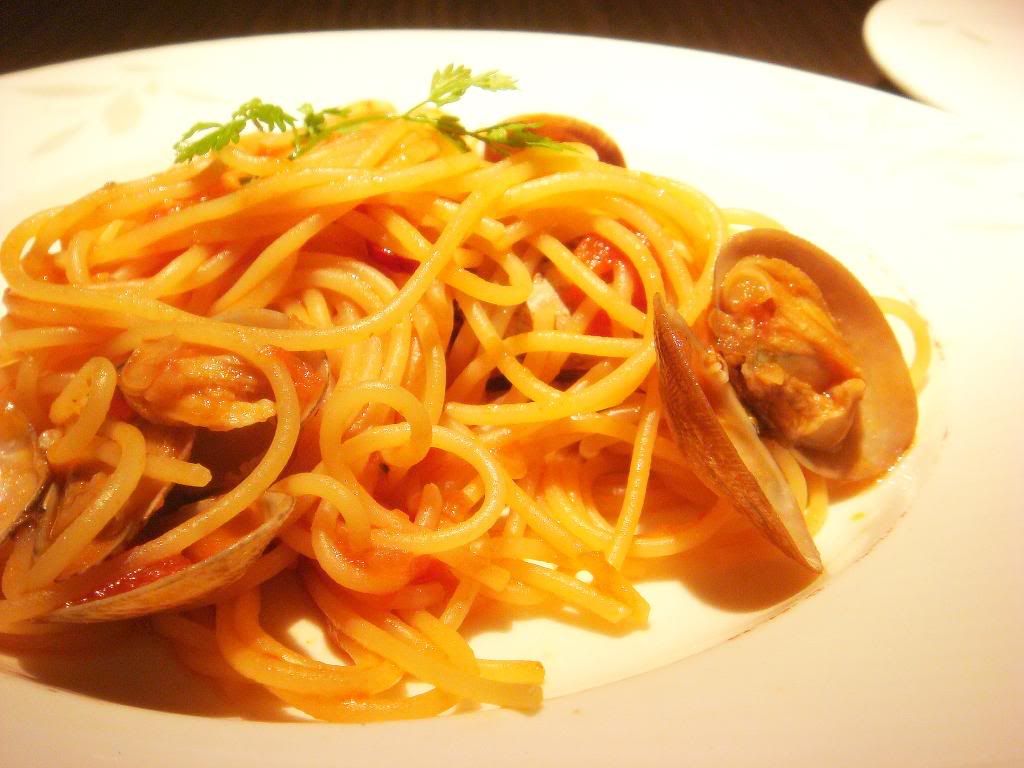 I kinda ate up the clams and I arranged the shells nicely and 玲子さんcommented how cute I was to arrange them neatly like that after I ate them… I think that's more of a obsessive compulsive behaviour?
In the end, I was playing with my pasta and making some sort of face with big mouth, which didn't look like it…
The best part was the dessert!!! I'm sure fellow food bloggies would agree with me that the dessert is best part of the meal.. My all time favourite parfaiT!!!!! MAtcha ice cream with berries and azuki,,,, :P
We ended off we tea, which we kinda struggled to finish.. 玲子さんhad to push off one of her appointments because of the big meal we were having… There were so many dishes!!! We were like so full.. I even helped 玲子さんfinish her food.. haha!! But 玲子mama was so sweet to treat me.. I seriously did not expect that.. I just wanted a meal with her before I left Ford since she was like a mother to me when I was in Ford… In fact, I was hoping to treat her for always stocking up on the sweets and snacks on the level 3 coffee table… But this expensive meal was compliments by hers truly… Sob** Touched and missing Japan….
After the eating, it was back to office time… and I got a picture of myself in yukata… Which I specially got permission from Hashimoto-san and Asou-san.. They were so surprised and it was so hilarious when they saw me in yukata… haha…

After work was TGIP and also the 豚三人家族 farewell.. I'm so touched.. Cuz Mido-san and Akiko-san were like brother and sister to me and they took care of me.. Like when I was sick, Mido-san would send me home because he drove..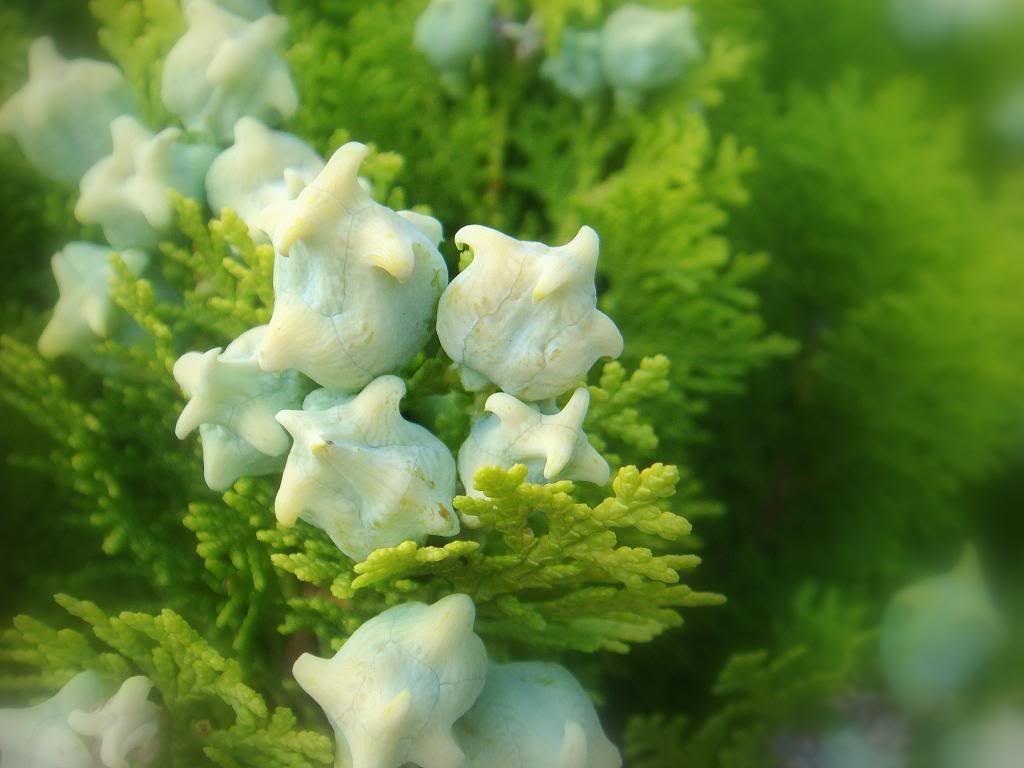 My sister, Akiko-san had searched for ideas and decided on  beer garden
because it was something new to me! So what is beer garden? Well, firstly, you need a ticket like Akiko-san here,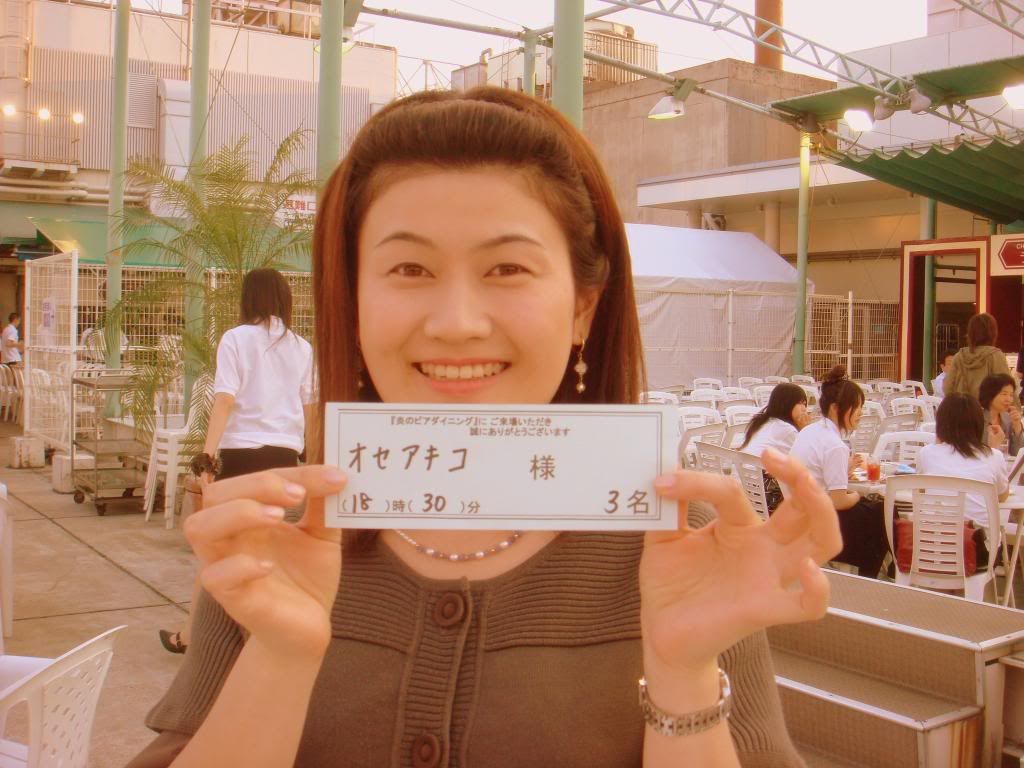 And you will pick a comfy seat in the roof top of the shopping centre holding the beer garden.. Ours was at the Mitsukoshi, just opposite our office.. And
After that, comes the food!! As you can see below, we have the range from ramen, juice, ice cream, cake, salad, tempura..
And what is beer garden without the beer? So, beer here comes at free flow, along with sakes and stouts, and liquor..
Akiko-san here is holding two cups of cassis orange.. A liquor pretty new to it and I must say I really like it…
Of course, great company comes with food!!! SO each of us grabbed a plate and we simply munched till we're so full we couldn't walk!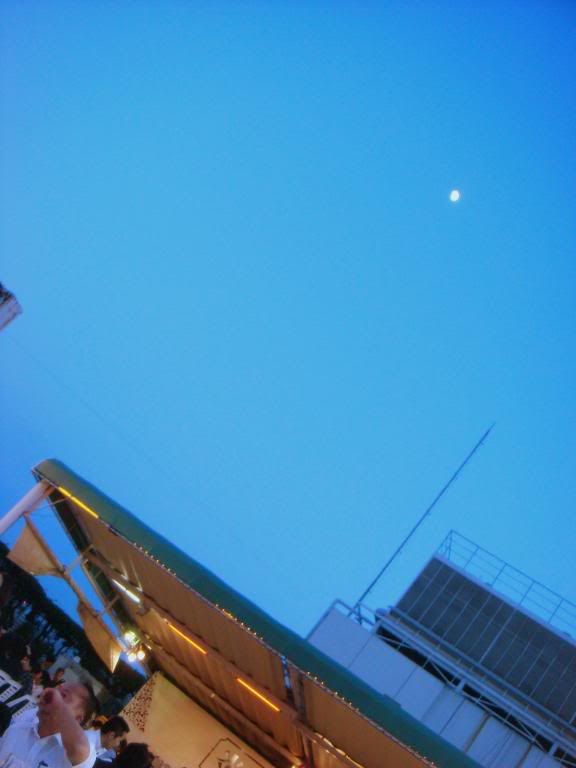 Beer gardens are only available in Summer, and this was the first day of opening for mitsukoshi! People could cool off with cold beer and chill themselves with the summer breeze on the roof tops of shopping centres…
Look at my fat, tipsy face… I seriously went 'ka-boom' the past few weeks with all the treats I was receiving… Oh gosh… But ice cream!!! how can I say no?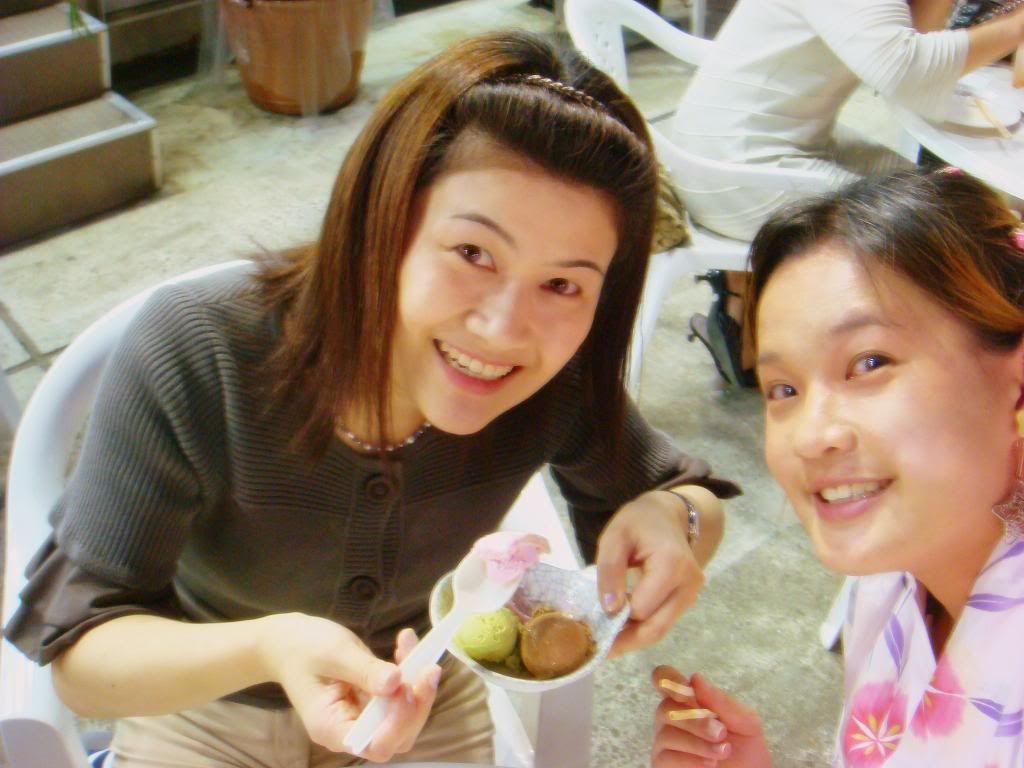 Akiko-san and Midou-san got me farewell gifts and I was so touched…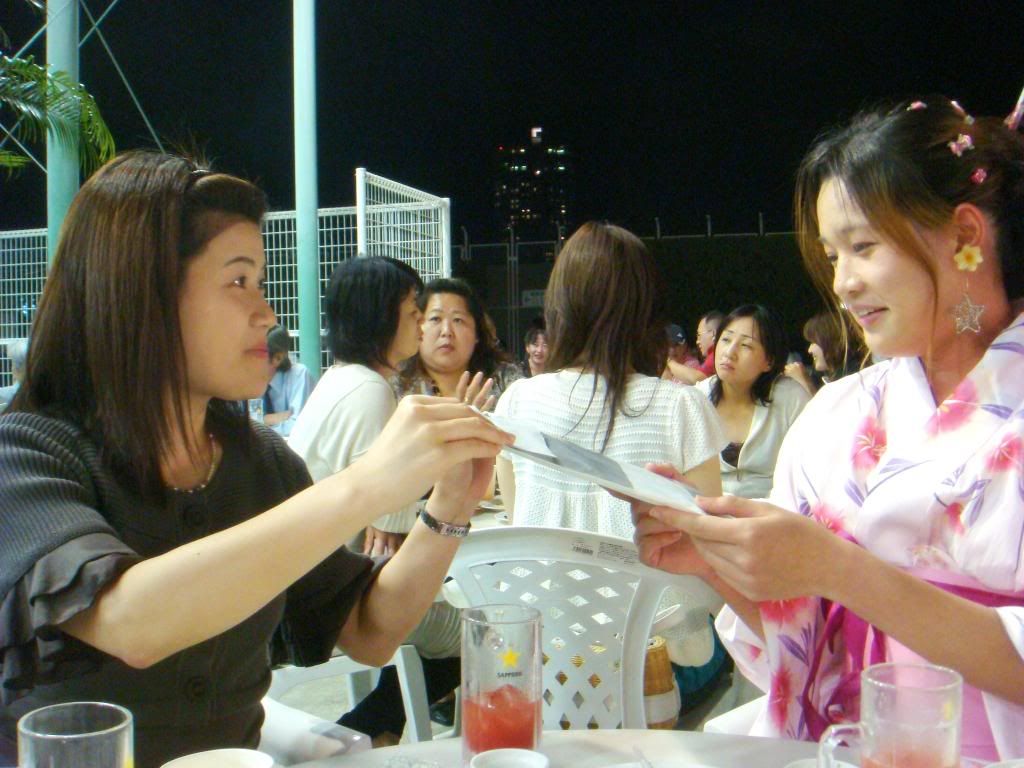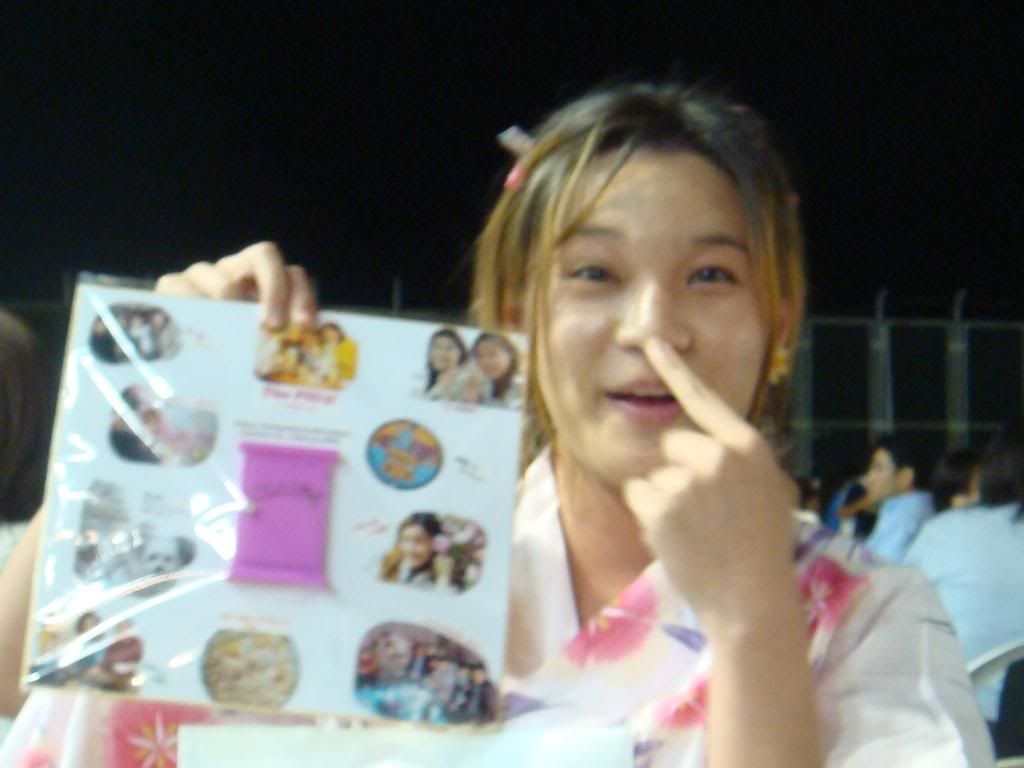 This is the signature piggy pose.. But I look damn idiotic.. lol…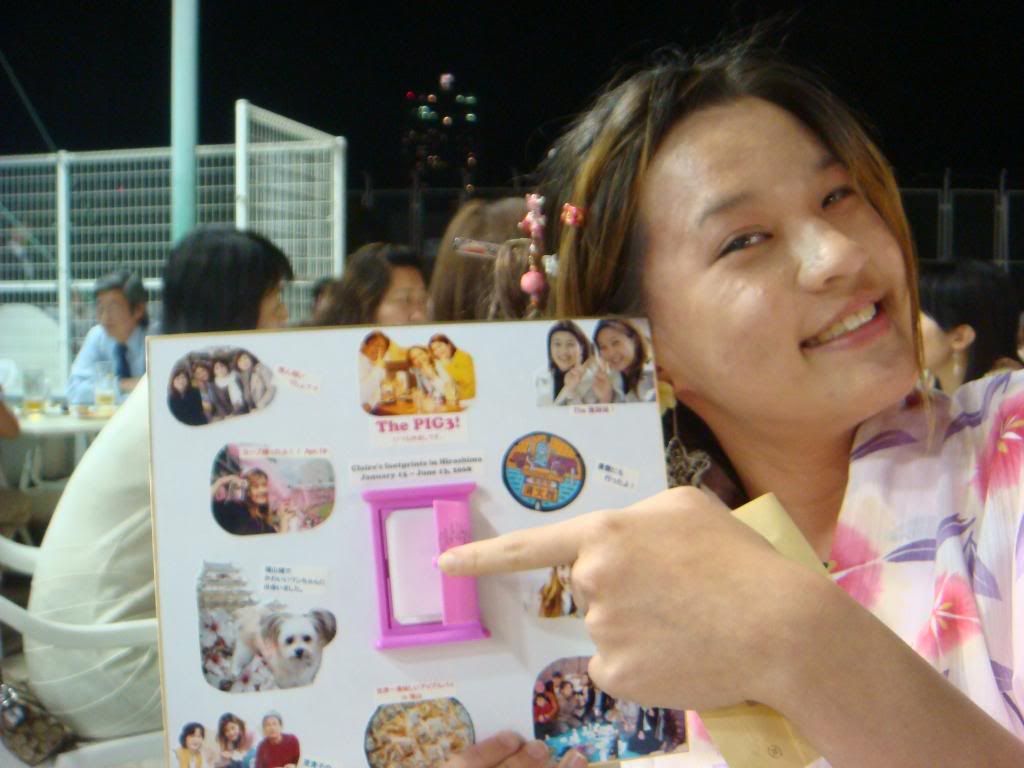 There were memorable pictures collaged on this board and there was this special door, which was both a mirror and a memo holder.. when I open up the door, there were sweeet farewell messages from my piggy brother豚兄and piggy sister, 豚姉.. Reading the sweet notes written by my piggy elder siblings…
It was really touching.. They told me that even when I will be leaving Japan, a family will always stay a family.. Its so touching to hear that.. :) And Akiko-san got ma a pair of mismatch earrings, one of it was a pig!!! So cute!! :')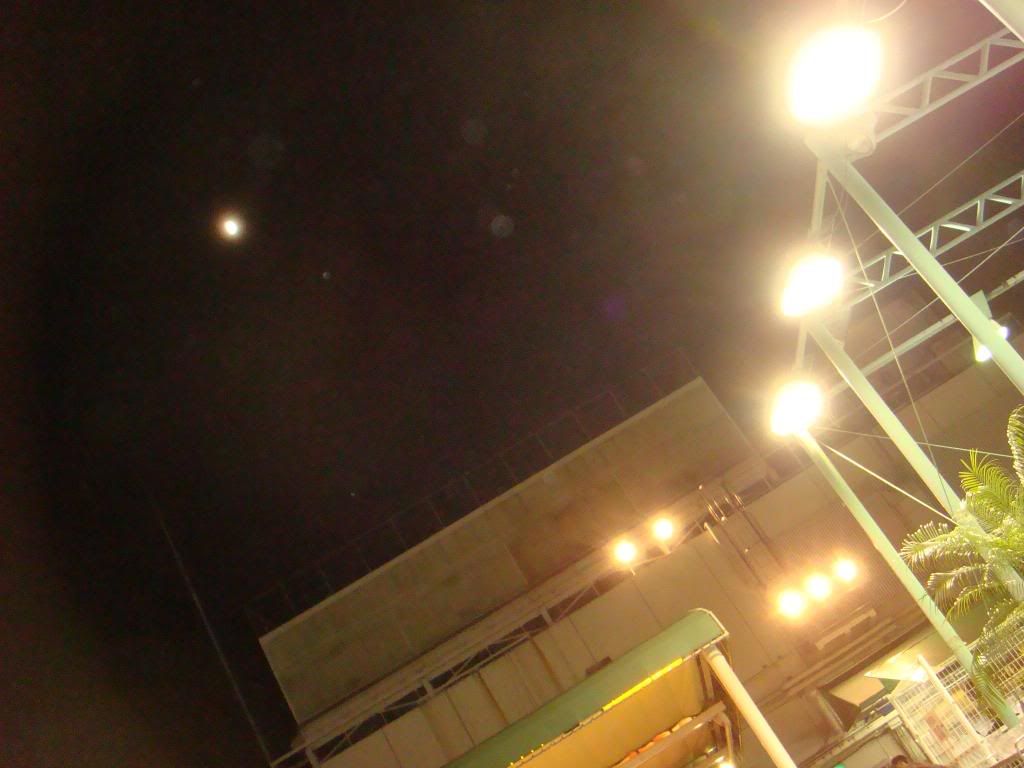 Here's my brother after many many rounds of beer.. lol…
Nine thirty was the wrap up time and we had to go…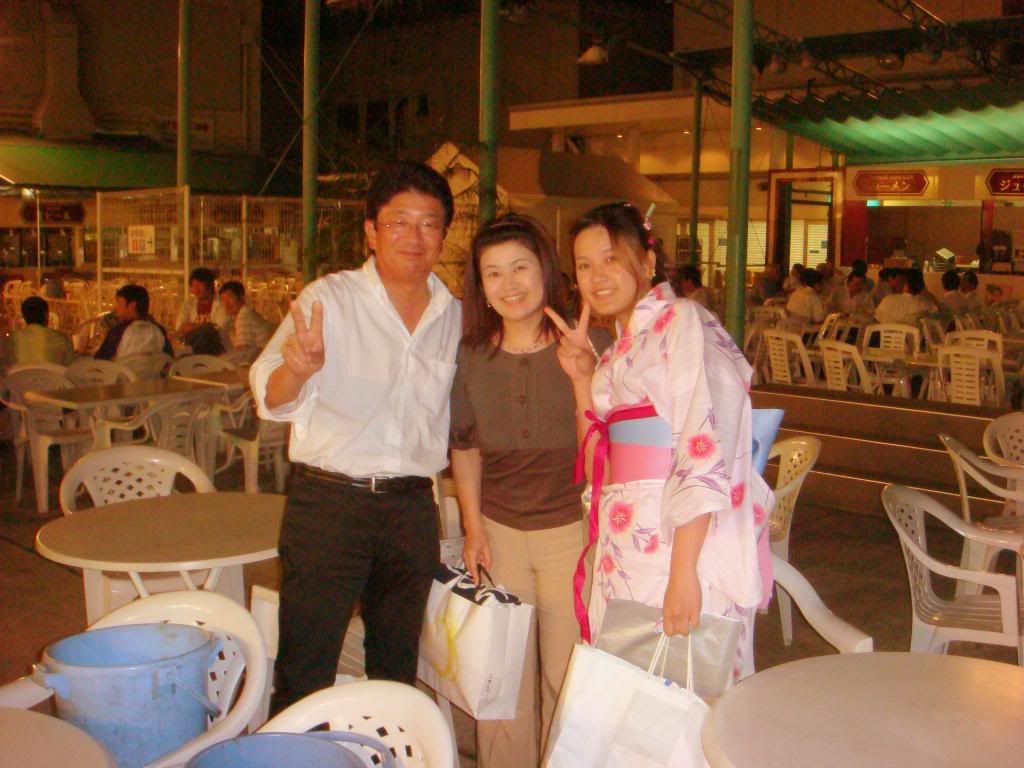 But sweet Akiko-san doesn't want my day to end so simply.. and so they brought me for Karaoke!!!!! But friday nights were like super expensive slots! But again, my siblings wanted to give me a great farewell.. $70 for an hour of Karaoke?!?!?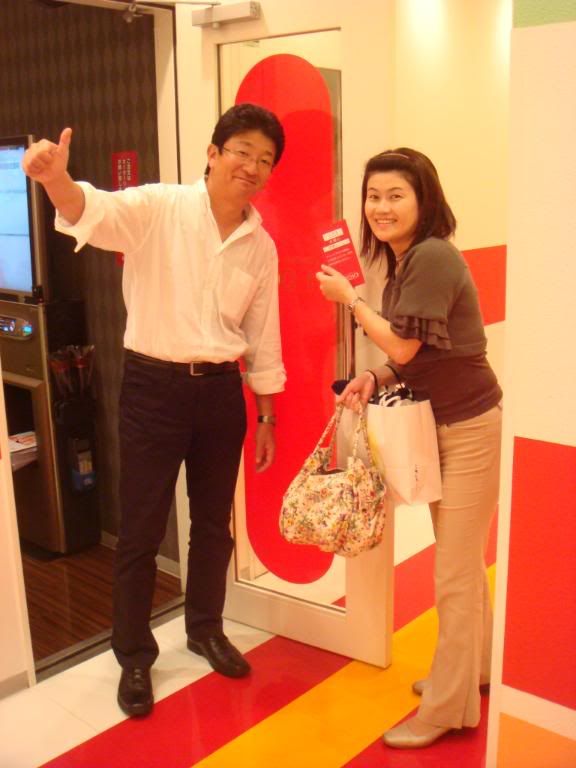 Let's go sing!!!
Akiko has fantastic singing skills and she could sing like Utada Hikaru!!! I recorded a video.. But the video under projected her singing abilities.. (Damn it!)
Oh Japan… Oh Hiroshima.. I miss everything there so much.. Just thinking could drive me to tears… :')