You see a sticker on my skirt top? That sticker means its my birthday week and every staff in the park was wishing me happy birthday for that! Plus I had discounted tickets for myself and two people I brought along! Ain't that great?
Even Marilyn Monroe wished me happy birthday!! and she is so hung on to DAve!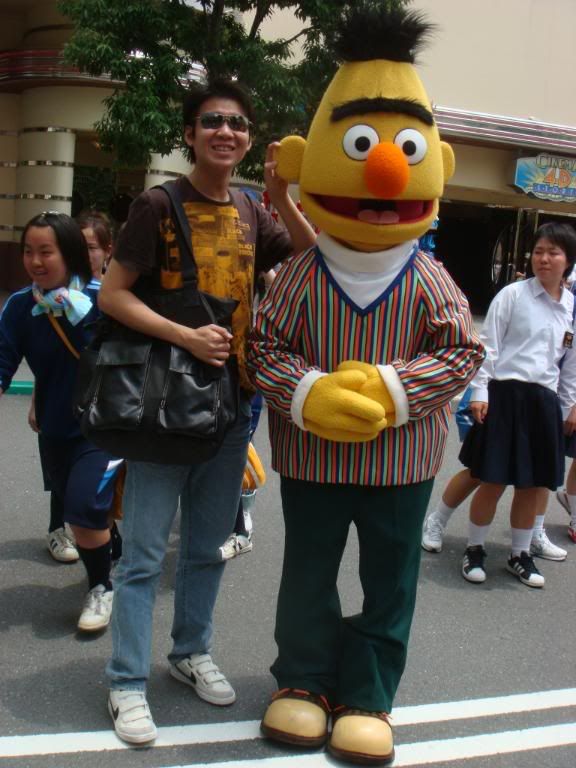 Aww… Ernie from sesame street! I love the mascots… :D
Getting ready for the 3D show..

Cool Pink panther… so cute and tall!!