Well, since I'm so tied up with FYP, I'll let the pictures do the talking in this post.. :)
Second day of my last week as an Intern in Hiroshima.. Summer was around the corner and these beautiful Hydrangeas, 紫陽花(アジサイ)a-ji-sai
This day was also my last staff meeting with the car programs team... No more struggles in deciphering an all Japanese meeting with my half bucket standard of Japanese... :S Since I set beside our boss, Asou-san, I managed to catch a picture of his doodles which he drew on his meeting paper.. He loves doodling.. And its really cute.. Haha... Not sure what this meant though.. lol.. But it is a good mento afer all!
Akiko-san was also gonna give me my last treat to lunch.. Along with Choon Fei.. And everytime she wants to treat us to a meal, she makes efforts to find the nicest place and even make reservations and find out what we like to eat...
This time, we were gonna eat in a restaurant called Moulin Rouge... The only thing I knew about Moulin Rouge was the movie... But it had a really French theme for this restaurant..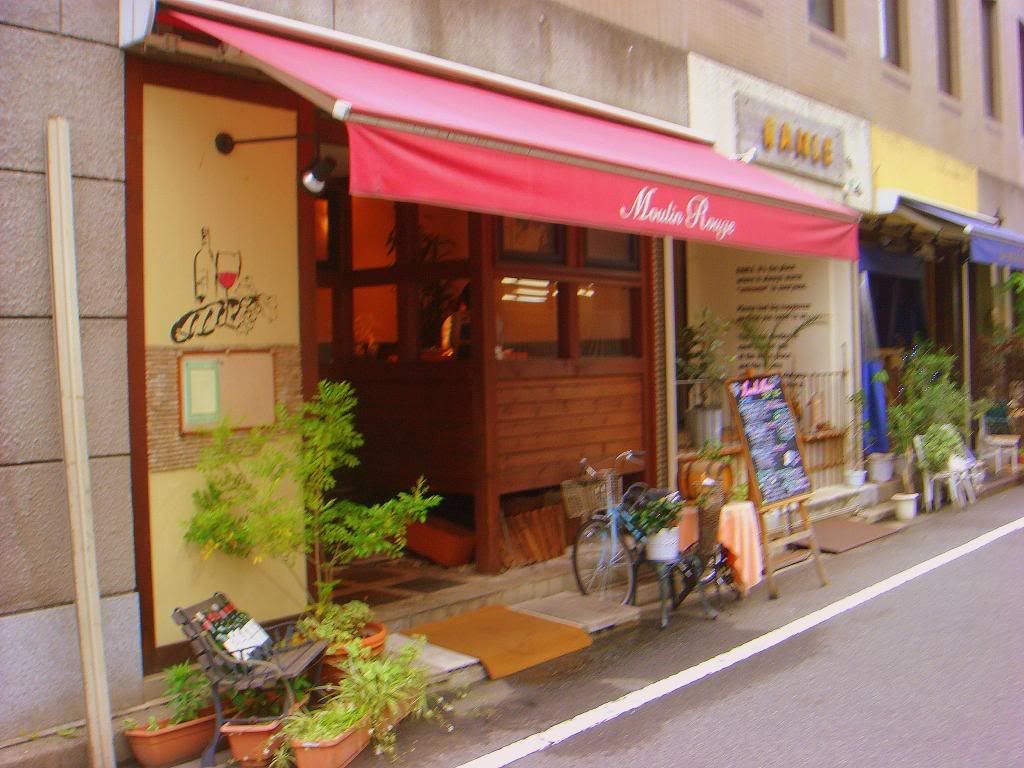 The lunch set menu was better here as they had a bigger variety compared to the usual choose a set from two choices I see.. We could mix and match the stuff we wanted to eat.. And it was kinda expensive.. :S Cheers to Akiko-san for her sweetness and hospitality as usual!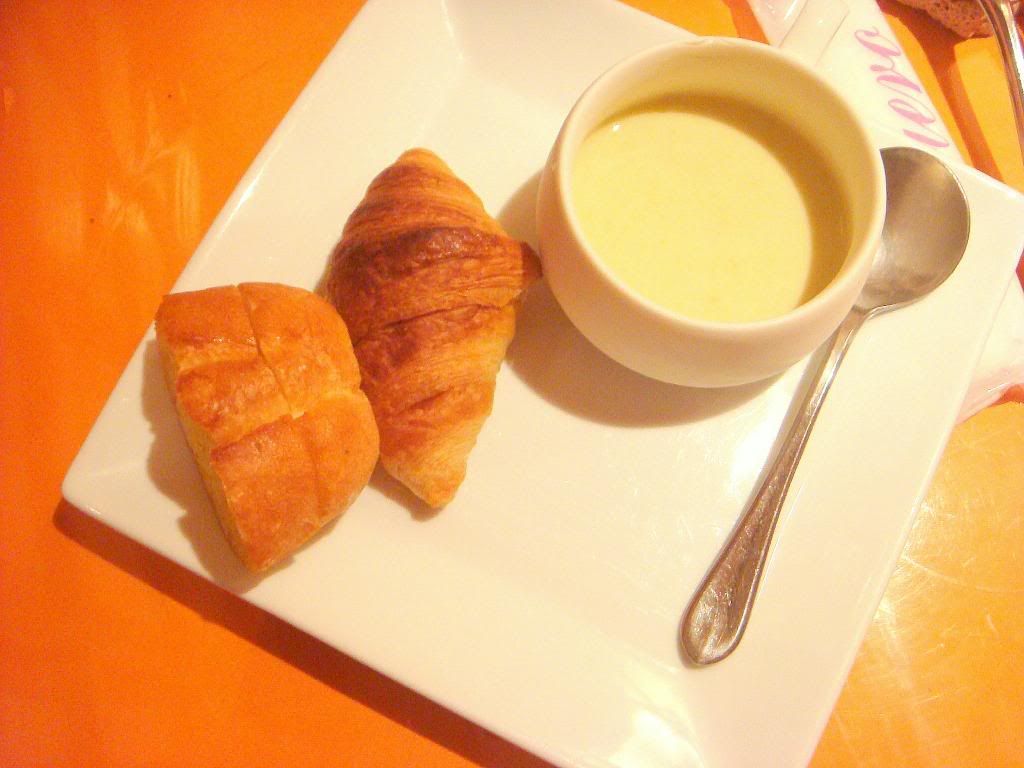 We were served fresh croissant and bread with soup.. The soup was kinda simple, but the bread was really fresh and soft! Its bread from Japan after all right?
The pasta here was my choice... Its a toss with tomatoes and basil and some raw cheese which melted as soon as I tossed my pasta... SOrry I couldn't remember the name though.. :S
This was.. I think my desert? Ice cream and fruits? Maybe it was Choon Fei... Bleahz.. Forgot liaoz.. Almost a year liaoz.. Amazing how time flies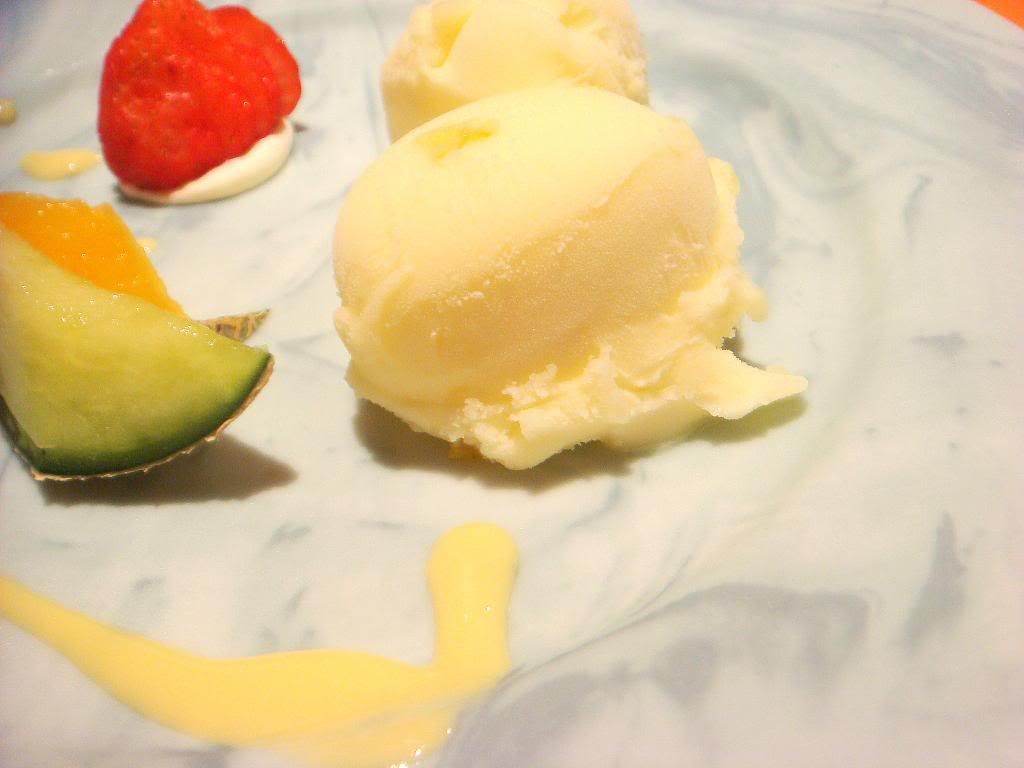 Come to think of it, I think this is mine.. The one with the slice of green tea cake..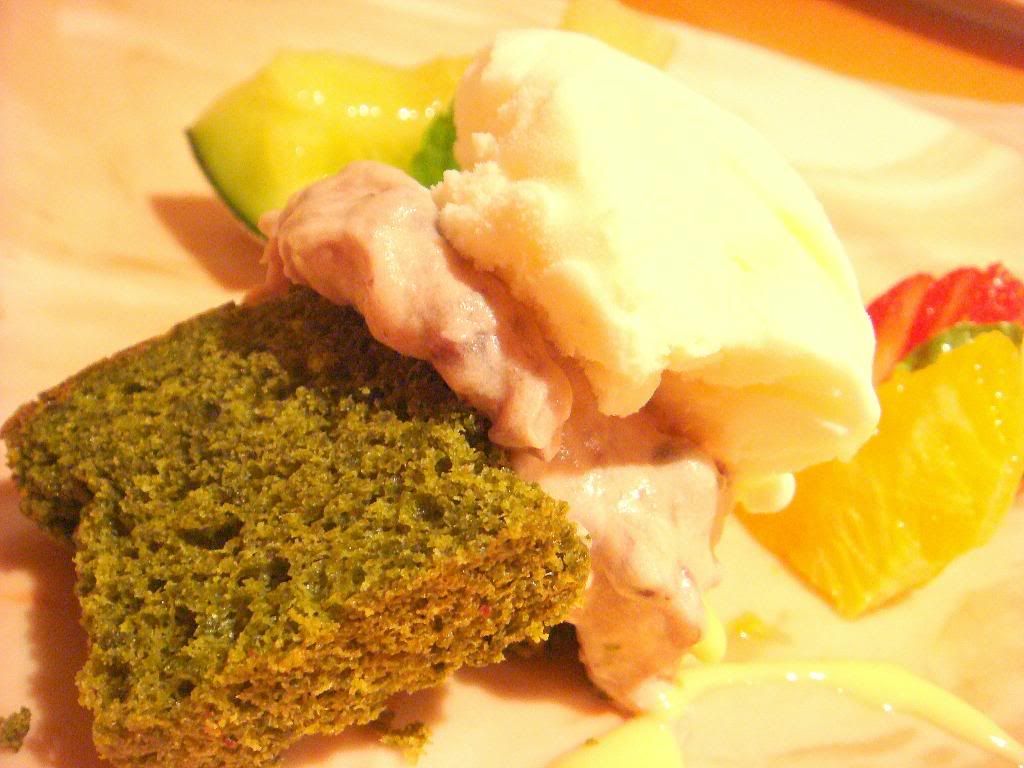 Wait, scrap that.. AKiko had the green tea cake.. I had Creme Brulee!!!!! WOots!! Crusty sugar layer on the top with vanilla custard below it.. Best part? It contained Vanilla Bean!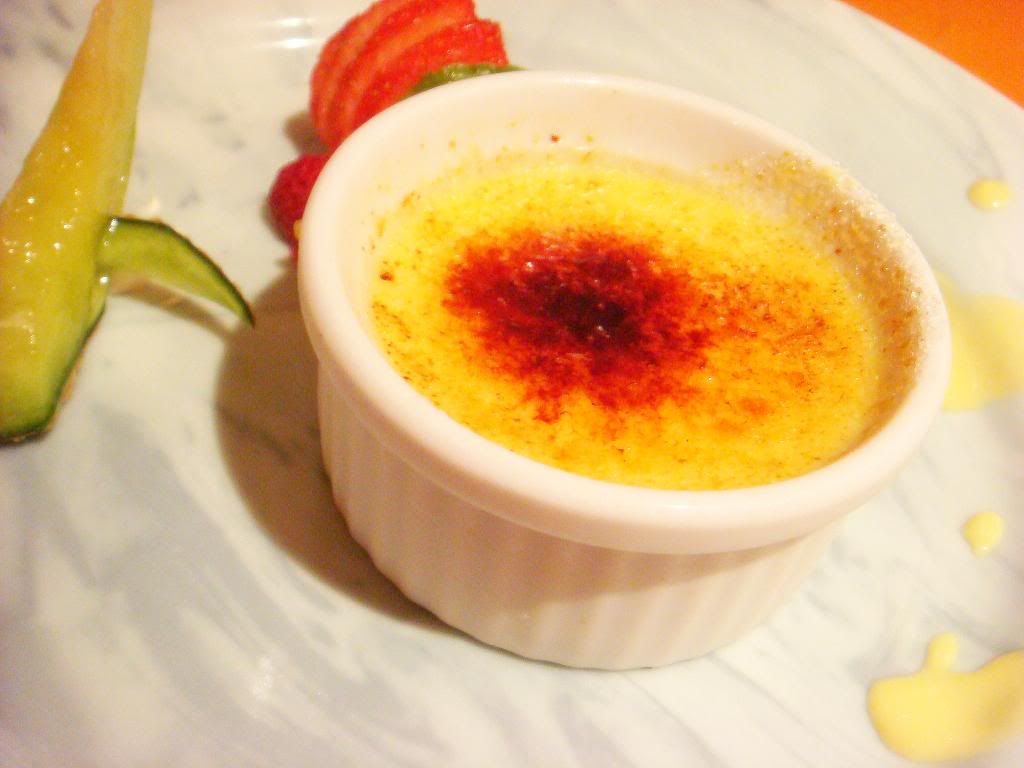 And one last group shot with the nicest sister I have in Ford Hiroshima before I left.. :)
PS: Look at what she is holding! I made that! (And look at the increasing fats on my neck from all the treats!!!!)
And Ko-san, my Korean partner who taught me throughout my internship and shared my stories for the 22 weeks of internship and also checked my reports and rehearsed my presentations with me... Gave me Korean Coffee!! He must have bought them when he returned to Korea...
I'm also lucky that there were Omiyage for consumption before I left!!! Raisen Sand was simply Raisins(Soaked till they are plum) and cream was sandwiched with butter cookies that bursted the flavours of butters once you bite into it. The raisins had juice like grapes which exploded along with the cream in your mouth, filling your mouth with the Ompf! of grapes!
After work!! Meeting Sakata-san! AKA My Hiroshima Papa! He brought me for crabs!!!
And of course there were prawns since it was a seafood place.. Ain't that sweet? Awww.. I miss Sakata-san...
Here is the famous ズワイ蟹Zuwai Kani.. The ones you ate in Kuishin Bo were frozen, but this one is fresh! Difference would be that this is slightly sweeter... The ones at Kuishin Bo are really worth it! This costs like $14 for half the crab!