After an entire night of hardwork on a cheesecake, which I have not baked for a super duper long time, Tada!!!! Here's the cheesecake!!!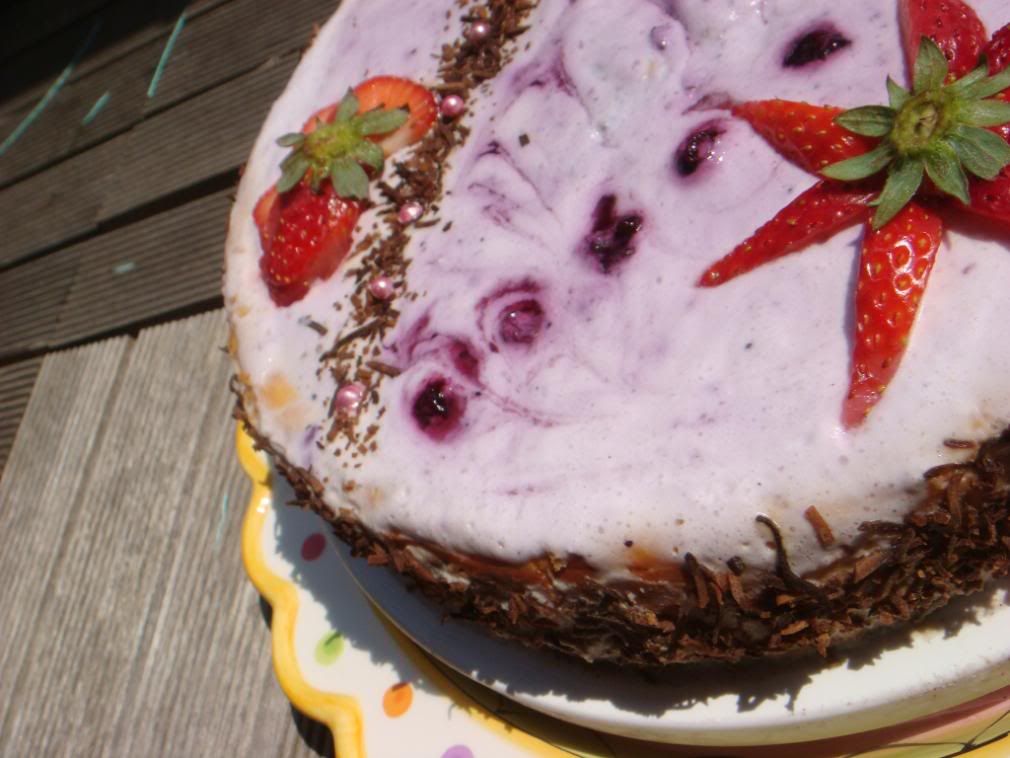 Unfortunately, the cheesecake cracked cuz I forgot to fill up the waterbath with more water.. Apparently their oven was so powerful that the water evaporated faster than i expected.. Apparently make up for cakes work as well as make up for humans..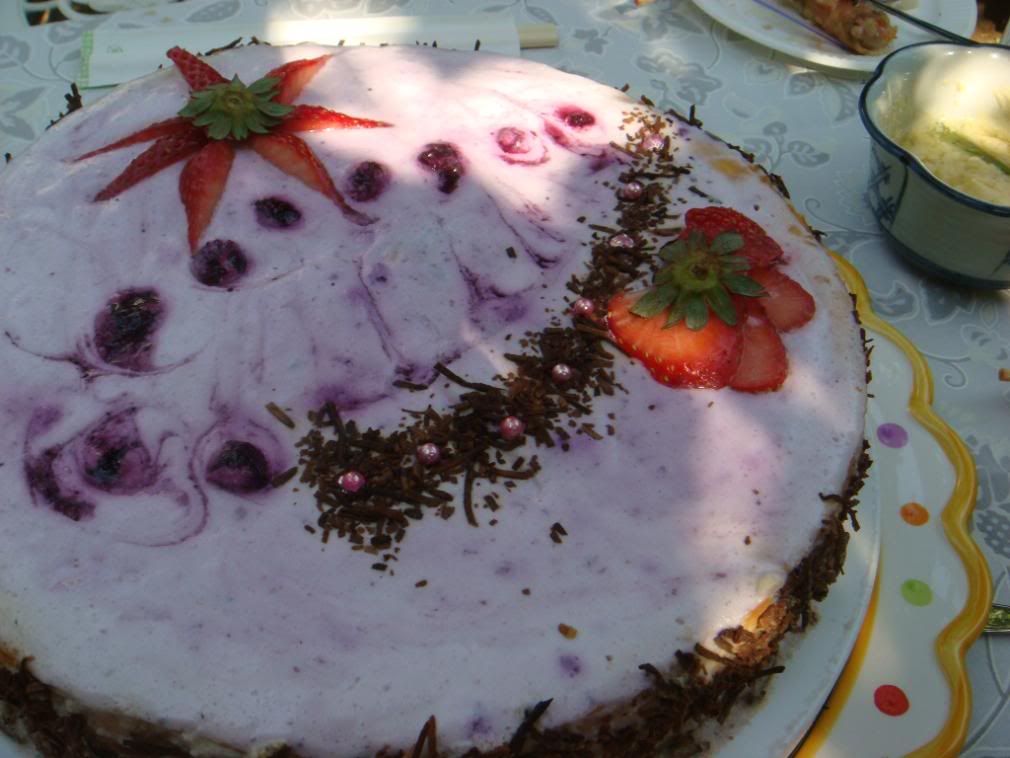 Hospitality Cheesecake (Named because of the hospitality from the Ookubos)
INGREDIENTS
15 marie biscuits, crushed (Supposed to Graham crackers, but marie cookies were the only ones i found at Ookubo's place)
2 tablespoons butter, melted
2 tablespoon of brown sugar

4 (8 ounce) packages cream cheese (Using Philadephia Cream Cheese makes the cheesecake rock!)
1 cups white sugar
3/4 cup milk
4 eggs
1 tablespoon vanilla extract
1/4 cup all-purpose flour
Blueberry filling

DIRECTIONS
1.Preheat oven to 350 degrees F (175 degrees C). Grease a 9 inch springform pan.
2.In a medium bowl, mix graham cracker crumbs with melted butter. Press onto bottom of springform pan. (Bake for 10 mins)
3.In a large bowl, mix cream cheese with sugar until smooth. Blend in milk, and then mix in the eggs one at a time, mixing just enough to incorporate. Mix in vanilla and flour until smooth. DO NOT OVER BEAT!!
4.Pour filling into prepared crust.
5.Put spoons of blueberry filling randomly into the pan, use a skewer or a fork to create a marble in the batter
6.Fill Baking tray with water after placing the cake pan in it
7.Bake in preheated oven for 1 hour. Turn the oven off, and let cake cool in oven with the door closed for 5 to 6 hours; this prevents cracking. Chill in refrigerator until serving.
Make up for cracks
1. Whip sour cream or yogurt with some sugar and coat the cheesecake on the top and on the sides
2. Add more blueberry filling and marble the cake
3. Top the sides of the cake with toasted coconut flakes
I woke up to nice breakfast at the Ookubo's.. Bread from Paul! Well, not Paulie Waulie from Aerospace, but a famous bread shop that originated from France.. You can check out Paul La Paisson du pain website or wikipedia it! I'm such a wiki fan cuz they give the best summaries..

Exploration of the kitchen made me say hello to this really cute tomato.. Haha.. Look at how perfectly cute it is!! Cute tomato...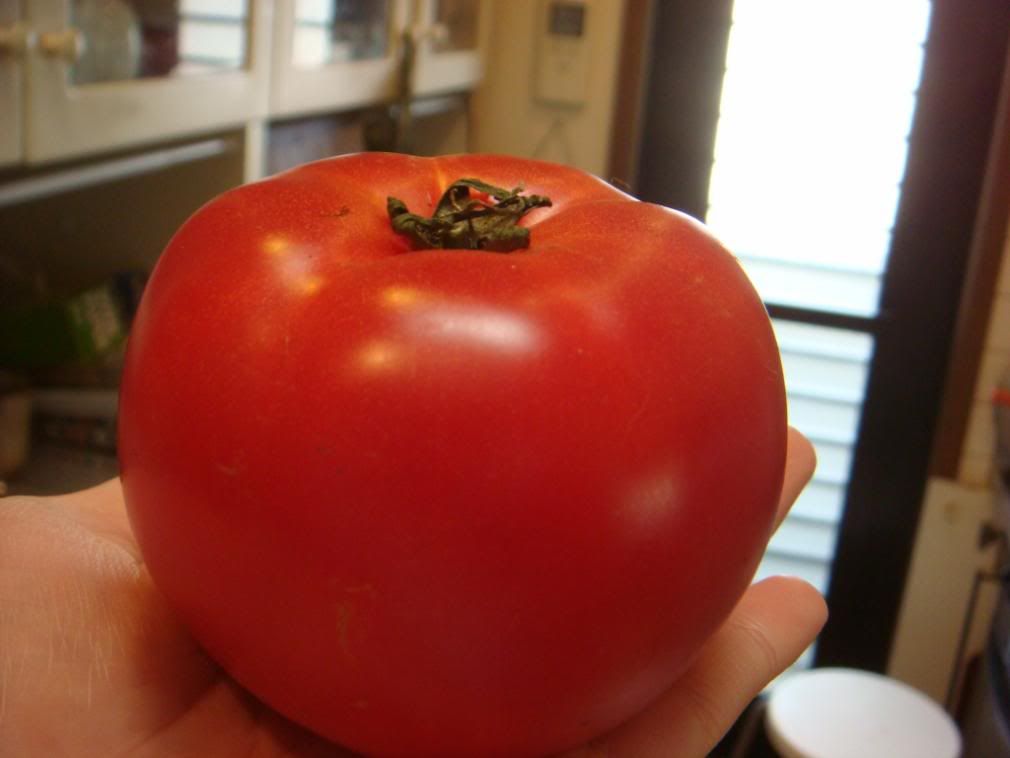 As the title suggest, we're having a garden party!!! And this is the Ookubo family's garden!! Tat-chan told me he has a really ugly garden.. He says its worst than a forest.. bla bla bla.. But does it look that bad to you? Well, apparently, to prepare for my coming, Okaasan spent some money to get someone here to tidy up the garden...
Here's the beautiful mum and cute dad who hosted me in Tokyo... Okaasan and Otousan.. :D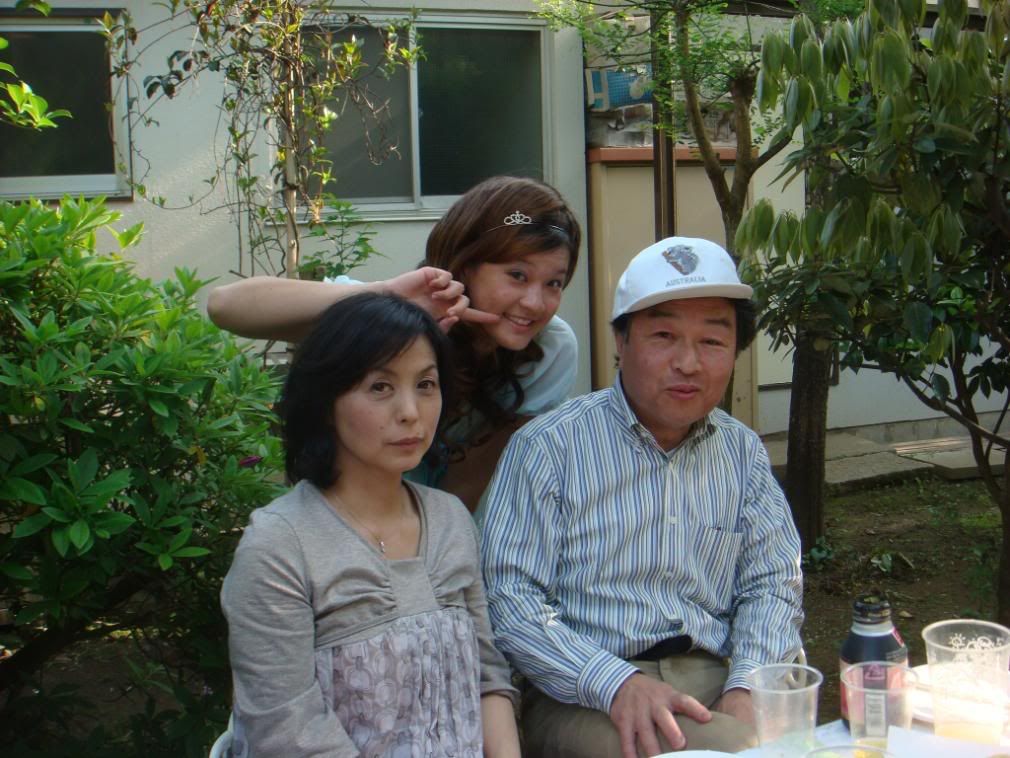 Mrs Councillor and Mr Lawyer.. Haha..

ANd here's Tat-chan's beautiful and slim sister, Nomi-chan and Obaachan!!!



Well, any idea who is this guy? His name is Kazu-san... He's a doctor, and he loves baking too!!! He complimented my cheesecake was really good!!! So happy!!! And oh... He is Nomi-chan's boyfriend... This party had two purpose... First is to welcome me and second was MEET THE PARENTS session for Kazu-san...

HEre's everyone in the party.. Obaachan not here.. She was tired.. So she went to sleep..Haha...

What did we have?? Alot of food!!!!! There's cheese and crackers and vegetables!! I was supposed to help with cutting these.. But i overslept.. Sorry to Okaasan and Nomi-chan..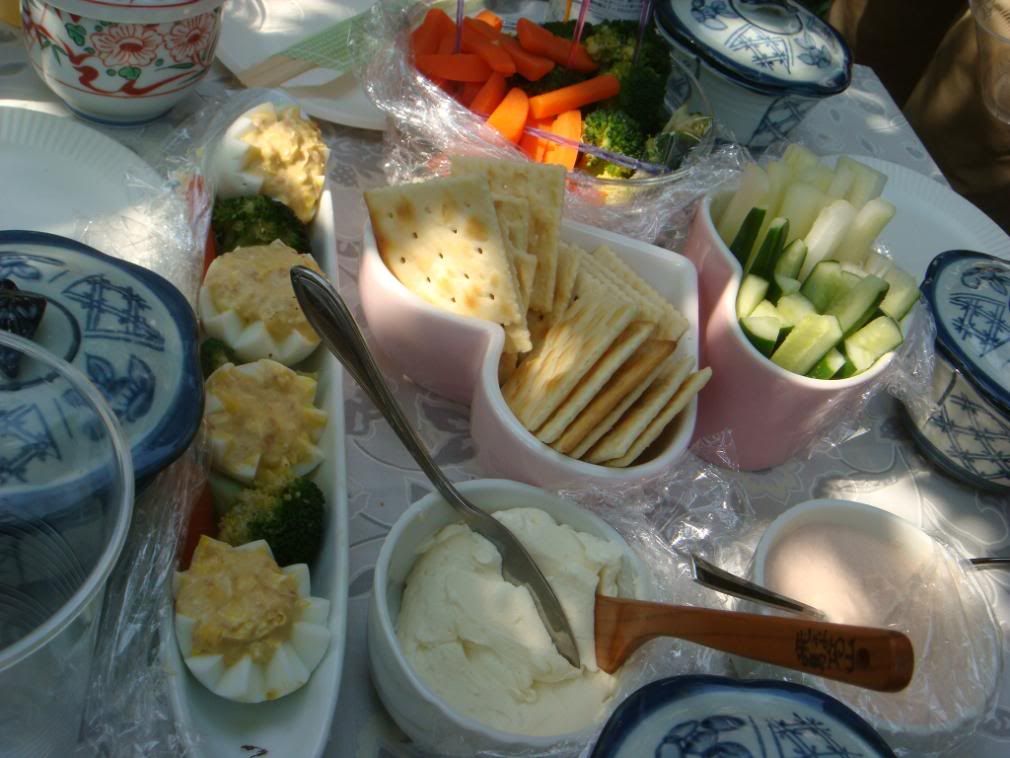 We had top grade beef that Okaasan bought.. Tat-chan barbequed it and we ate it.. It tastes so good!!!!!!!!!!!!!!! Its really expensive... I know Jingwei won't eat this~~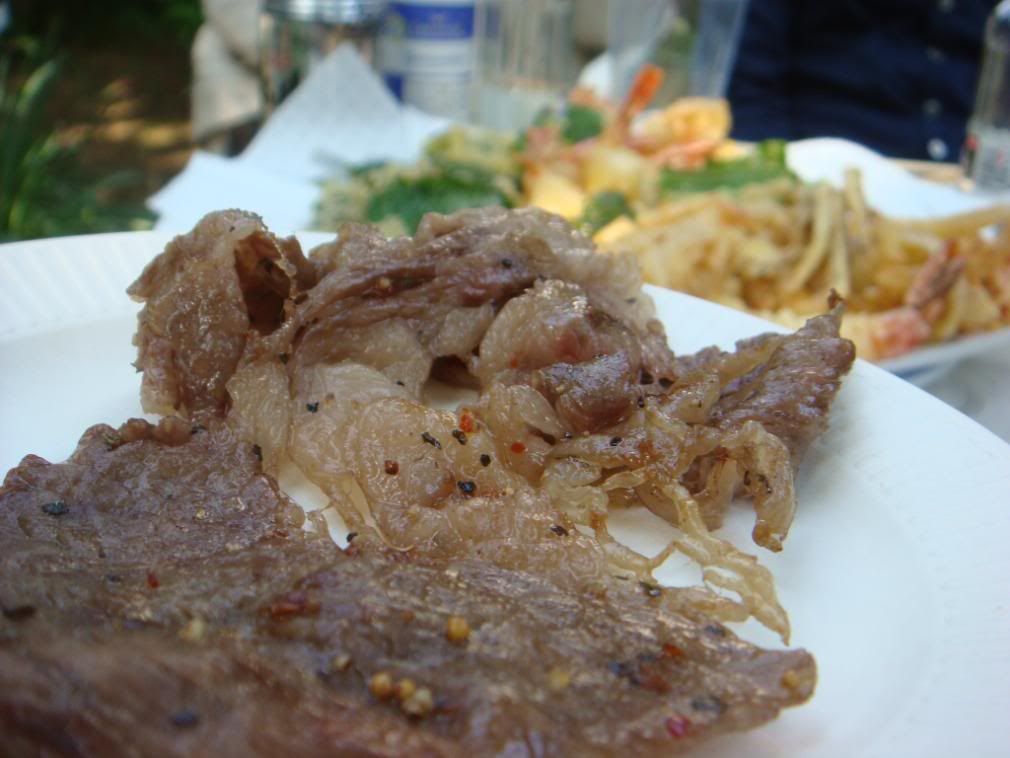 You can see tempura in the background... That was fried with alot of hardwork by obaachan.. But she fried so much we could not finish most of it despite how good it tastes.. Haha...
And after that, we chatted in the living room on the second level... till almost midnight!!!! Tat-chan was offering tips on renovation since Kazu-san was interested in purchasing a house... Tat-chan sounded so professional.... Like an experienced architect... Though they spoke in Japanese, I could feel his professionalism.. Even Nomi-chan agreed with me.. HAha..
All right... Its late when I ended this day and when I end this entry.. So wait for the next Tokyo entry!!