My Sister pig, Akiko-chan was nice enough to take me away from Hiroshima City to the nice little town of Fukuyama... The entire week was so boring because all I could wait for was the weekend with Akiko-chan..
Mito-san's wife opened a patissiere recently in 牛田、広島. Lucky for us becasue his wife was so nice to make deserts for him to bring to pigs like me!!!!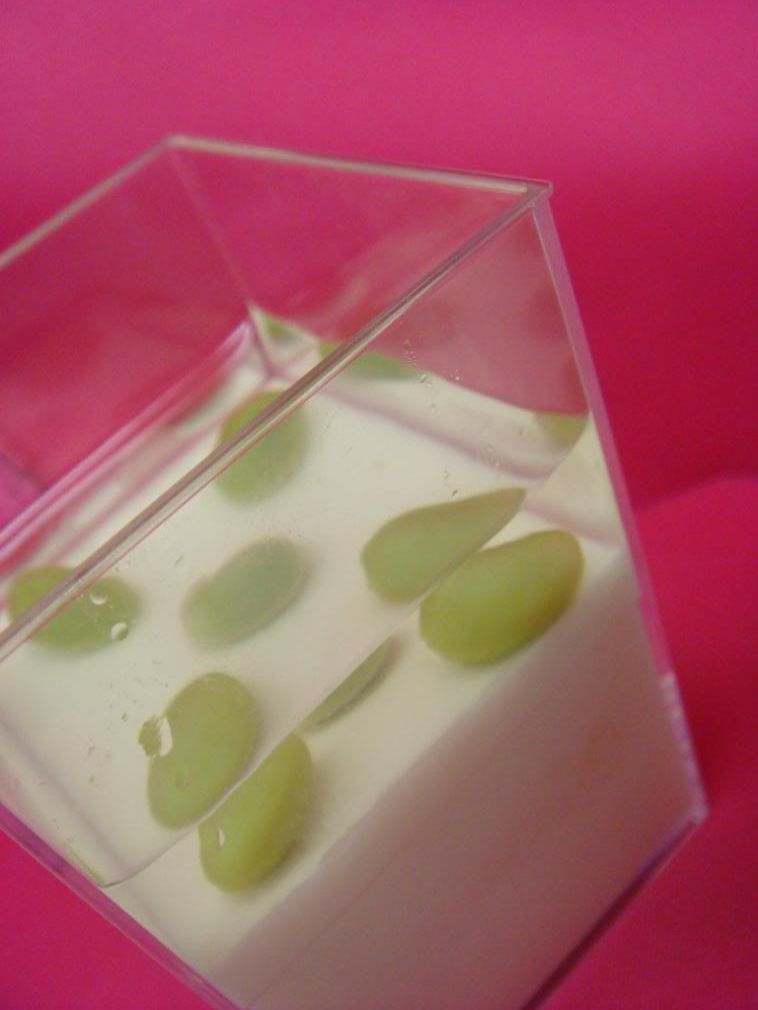 So here is the desert I had on Thursday, 10th April!! Its coconut pudding with edamame on top of it!!!
On the day of departure before going to Fukuyama, there was another round of deserts!!!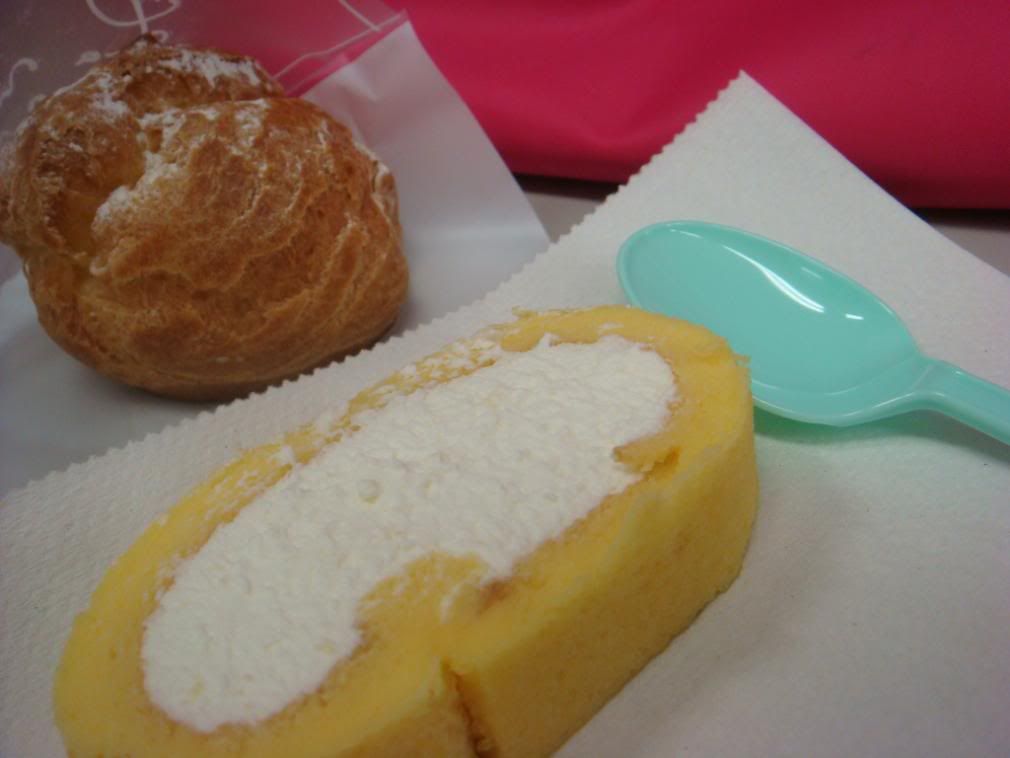 We had whipped cream swiss roll with Choux Cream!!! Woohoo!!! hurray to Mito-san!! ありがとうございます!!!

And Akiko-chan and I happily left the office to buy our bus tickets to go Fukuyama... And it was gonna be a two hour bus ride, So all I could do was sleep, and take a few photos.. the bus ride was bout 1890 yen.. So almost $30.. Distance?? Like going M'sia?

And obviously there was a jam...

Something interesting about the bus was the toilet in it...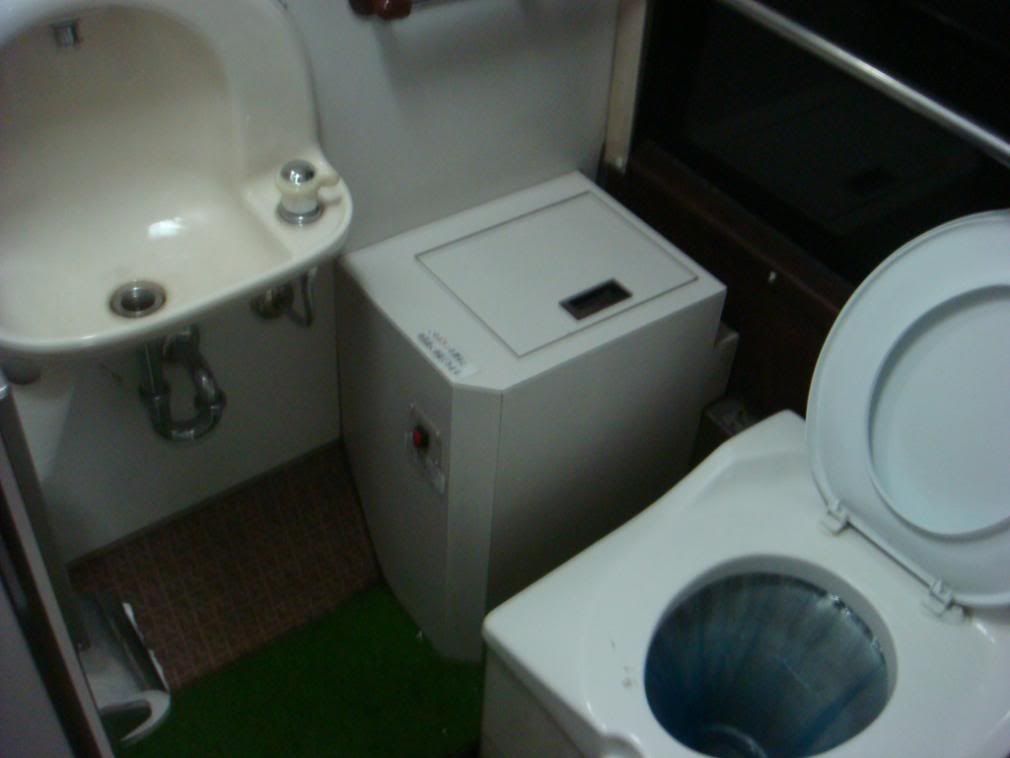 Ever wonder how this flush? Well, if you notice, there is this piece of plastic in the toilet bowl...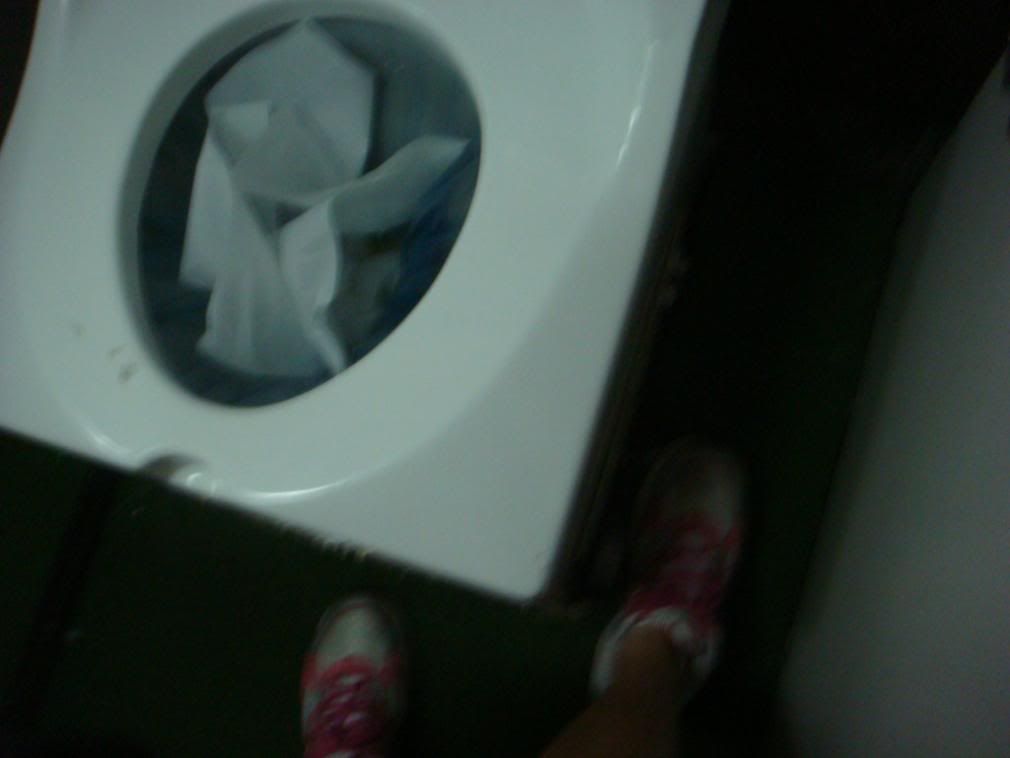 Den do your dirty business.... and when you flush, it just wraps your crap away and replaces with a new piece of plastic!!
Back to
Chronicles of 豚姉妹 Just to help you navigate my entries