After being treated by dearest Akiko-chan in the afternoon for lunch, I had the honour of a dinner treat from dearest SAkata-san. And We went for Kaiten sushi!!! 回転寿司!!! And it was my favourite kaiten ushi restaurant because I loved the hokkaido milk ice cream!!!!
This was mine!! I had the normal sized one and Sakata-san had the mini one.. This ice cream costs $4 sing!!! But if you think about it, isn't it the same as the Uzumaki ice cream in Bugis?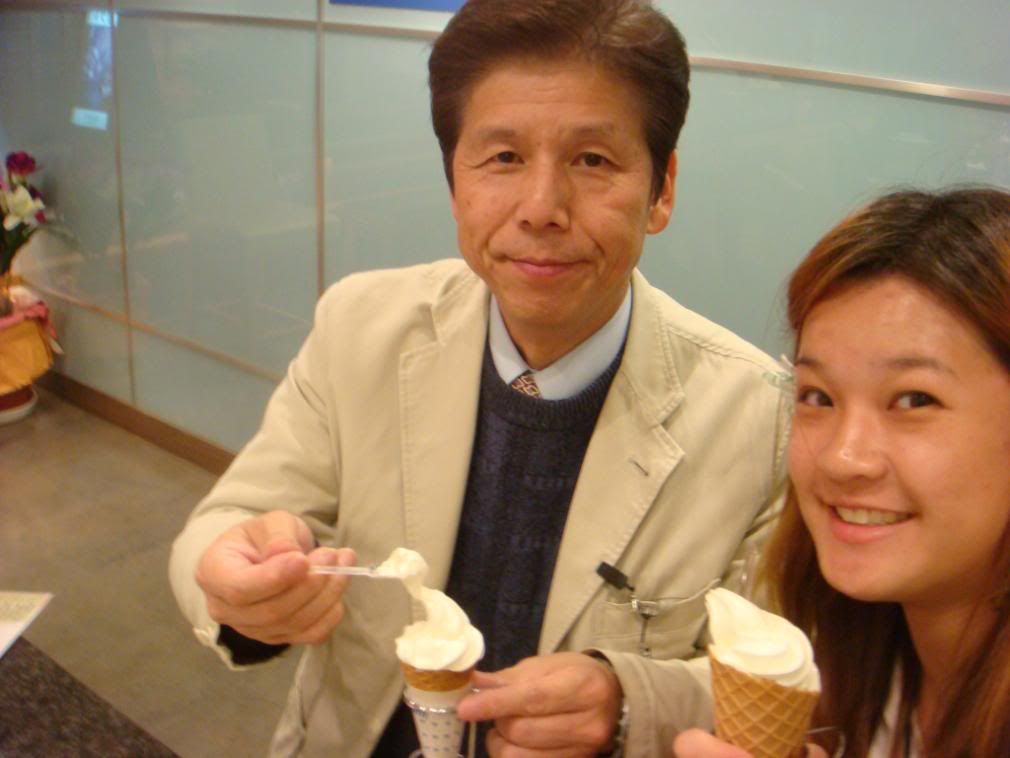 And after my lesson to Sakata-san in English, we went to a restaurant that opened till 11.00 to complete the lesson since the bread cafe we went closes at 9.00pm.. Most shops in Hiroshima close at 9pm, so its pretty difficult to find late opening shops..
And I had this special red sweet potato sesame balls! THis is the restaurant which we ate in.. The rare restaurant that opened to such late hours...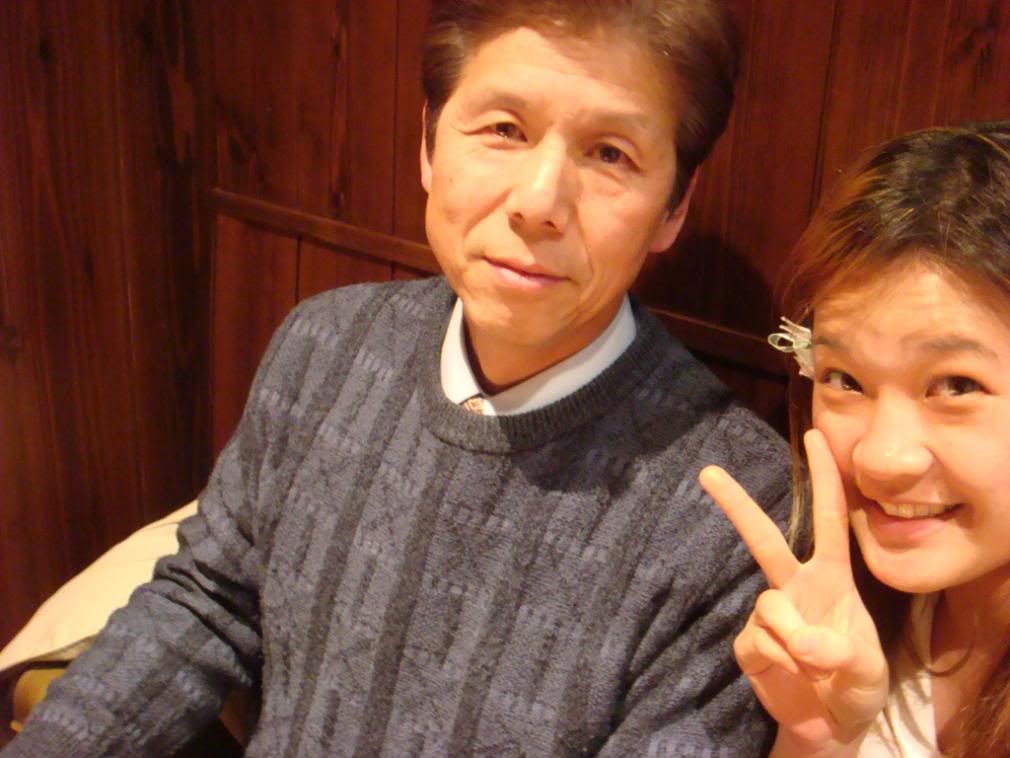 Returning home, I had to wash the dishes I stacked up over the past few days in my poor sink.. So I just turned on the tap and let the water flow.. Unknowingly, I created a water fountain!!! So I had to take picture of it!!! Usually, I dislike using flash in my photography.. But flash has a different impact on my water fall this time.. Look at this.. This made used of a flash, while
The one below here did not make use of any flash...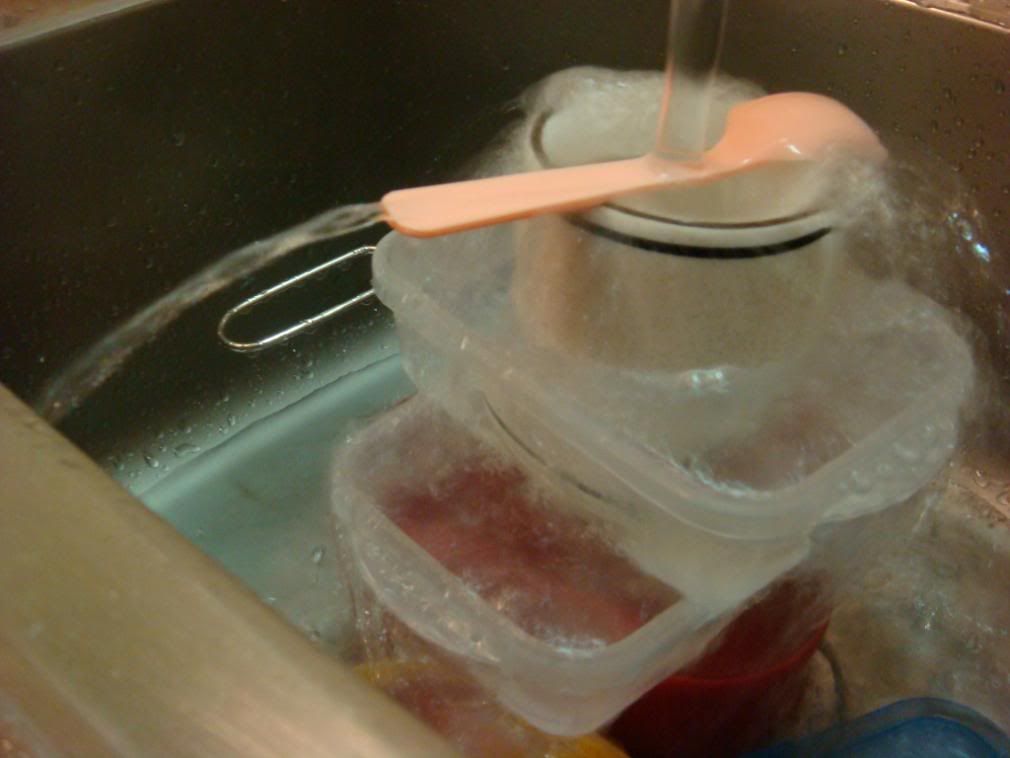 Next post! Ohanami!!!