The Magician's Nephew (1955)
Main article:
The Magician's Nephew
Completed in the winter of 1954 and published in 1955, the prequel The Magician's Nephew brings the reader back to the very beginning of Narnia where we learn how Aslan created the world and how evil first entered it. The professor Digory Kirke (mentioned in "The Lion, The Witch and The Wardrobe") and his friend Polly stumble into Narnia via an entirely different route. Many long-standing questions about Narnia are answered, such as how inter-world travel was made possible, how a lamppost came to be in a woodland and where the wardrobe came from.
I woke up to another sumptous breakfast in Akiko-chan's place in Fukuyama.. Akiko-chan's mother made a huge omelette for moi!! :D
After breakfast, we had some phototaking in Akiko's お母さん's garden.. Here I am with a bed of beautiful noseballs? I'm not sure what its called.. But the Japanese pronounciation is like no-zu bo-ru..
And tulips!!! In her garden!!!! Aren't they beautiful??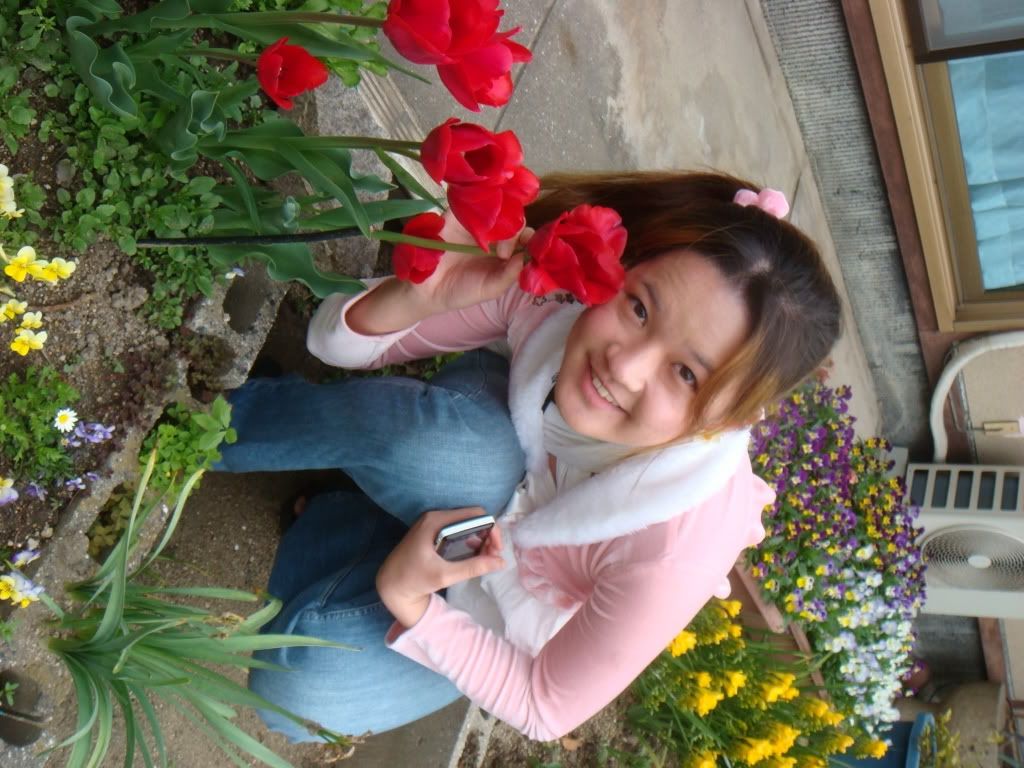 Akiko-chan's place has some sakuras.. And I think they're beautiful!!!!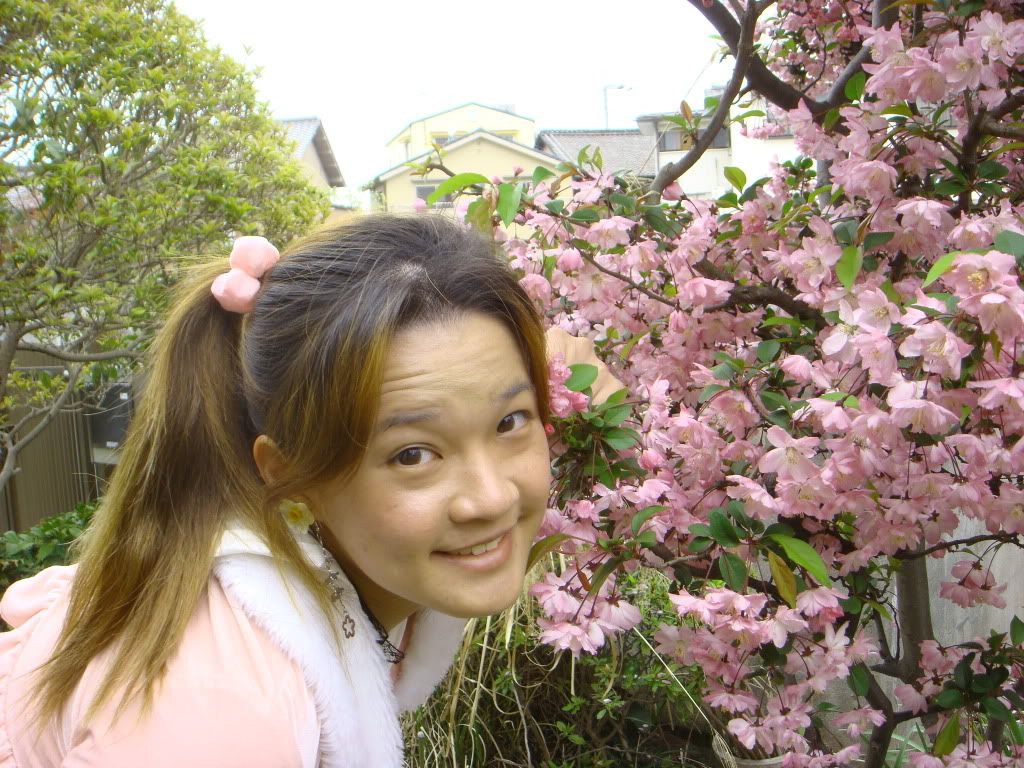 After a morning of phototaking, we proceeded to make the apple pie specially for Akiko's father because he loves apple pie!!!!
So here I am peeling the Apple with a fruit peeler.. Look at how long I managed to deskin the apple without Breaking the skin!!!!
Slice the apples and arrange it in anyway you like!
After laying out the sliced apples on the pie crust, sprinkle crumble on the pie..

Den lay the pie sheet in any lattice form you like, with some shapes on top of the pie..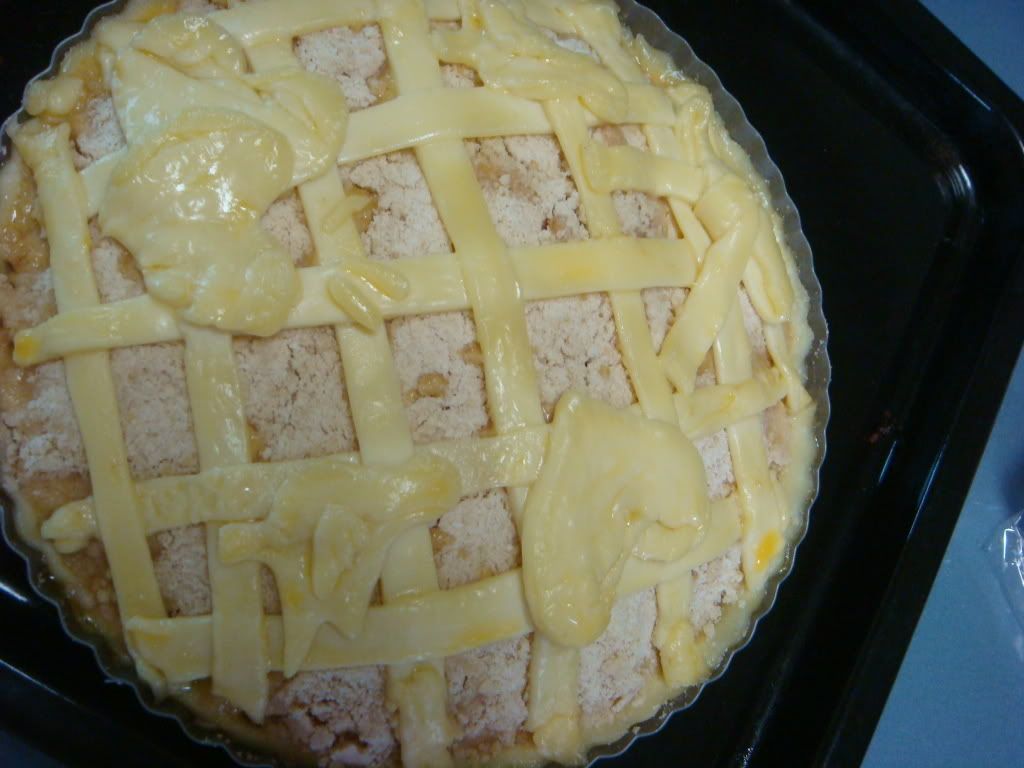 Bake.. and ta-da!!!!!

☆★☆★☆★☆★☆★☆★☆★☆★☆★☆★☆★☆★☆★☆★☆★☆★☆★☆★☆★☆★☆★☆★☆★☆★ Apple Crumble Recipe


Ingredients:
One frozen pie sheet
2 apples (Peeled, cored and sliced)
1/2 cup white sugar
3/4 tsp ground cinnamon
3/4 cup all purpose flour
6 tbsp butter

Directions:
Prehear oven to 40o degree F or 200 degree C
1. Thaw frozen pie sheet
2. Lay the pie sheet in the pie pan
3. Arranged sliced apples in pie pan on top of pie sheet
4. Mix sugar with Ground cinnamon
5. Spinkle 1/2 the cinnamon sugar mixture over the apples
6. Mix remaining sugar with flour
7. Cut the butter into the flour cinnmon sugar mixture till in resembles coarse bread crumbs
8.Spinkle crumble mixture over apples
9. Use remaining pie sheet to cut strips and form a crosss lattice on top of apple pie
10. Bake in oven for 35-40 mins or until apples are soft with slightly browned crumble topping
☆★☆★☆★☆★☆★☆★☆★☆★☆★☆★☆★☆★☆★☆★☆★☆★☆★☆★☆★☆★☆★☆★☆★☆★
While the pie was sitting in the oven, it was time for lunch!!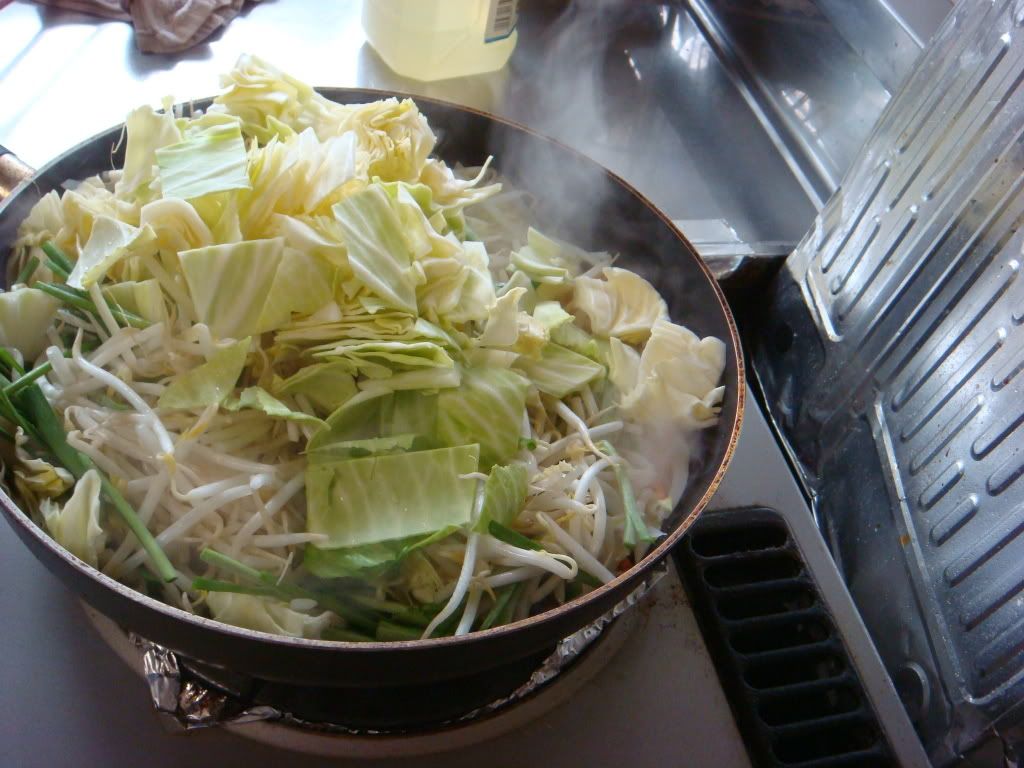 We were going to have yaki soba!!! And Akiko-chan's mother was stir frying the vegetables while akiko-chan was stir-frying the pork!
Me? I was just creating a havoc in the kitchen!!! HAHA!!

Back to: Chronicles of 豚姉妹 Just to help you navigate my entries