Golden Week would commence the next day, so the Piggy family of three went to an Izakaya 居酒屋a little walk from the office.. About 20minutes? And 御堂さん (Mido-san) aka 豚兄 was totally relaxed from work.. Ordering beer after beer, trays after trays.. That night was a total chicken feast! We literally ate all parts of the chicken.. From its neck to its stomach.. It was amazing!
豚兄 ordered some black beered and asked me to sample it.. Not much a fan of beer, this was my reaction to its taste...
The food was grilled indoors on top of charcoals.. And I had a shot with the cute chef.. :P
This is the piggy family three!! Its like a signature pose for us.. Haha.. But its so cute and we dun eat together like that everyday, so we needed a really cute shot... Note the cup with sticks in it near 豚兄.. Its not the chopsticks you use to eat.. Itac actually the number of sticks of Yakitori we ate.. Oops.. :P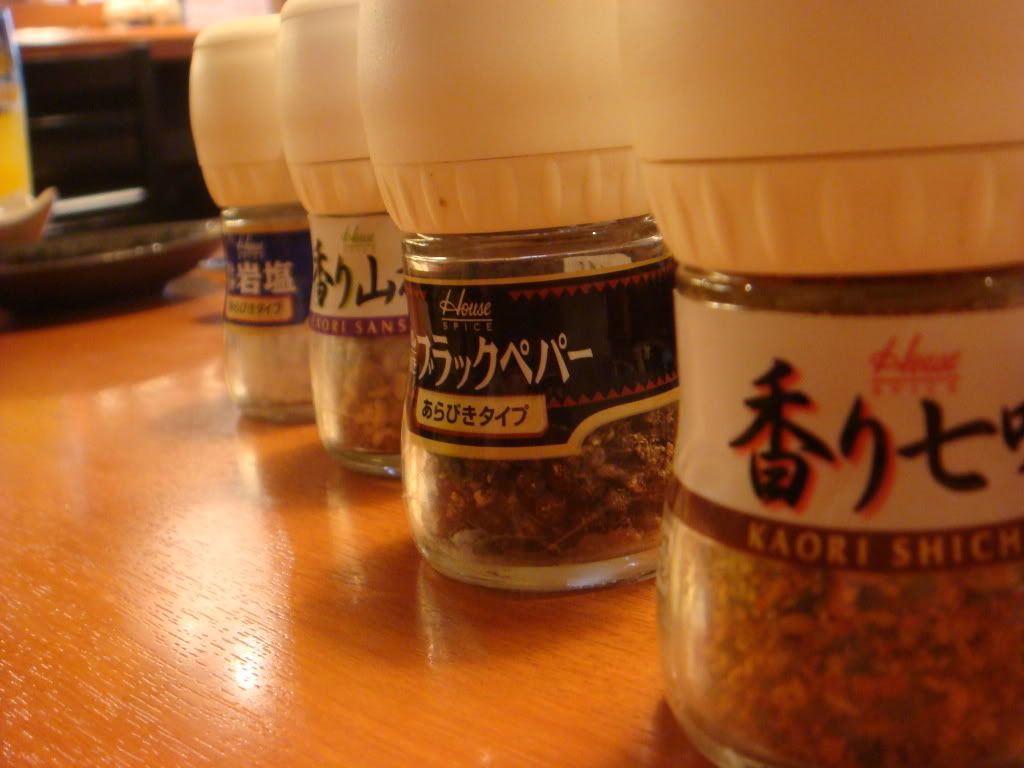 The shop had different spices for us to eat our meat with and these spices each had a manual grind.. How cool is that?