After the tiring 6 hour drive and the long walks in 知恩院 and 二条城, we were hungry and tired and sleepy... But monetary contraints restricted me from deciding what to wat.. タッチャン(Tat-chan) was kind enough to drive me restaurants after restaurants before we settled for this: Jolly Pasta..
Pasta is an Italian food, so you can see this Italian chef doing this mamamia look.. Thought it was kinda cute... But Fine Wine Good Food is the way to enjoy life manz..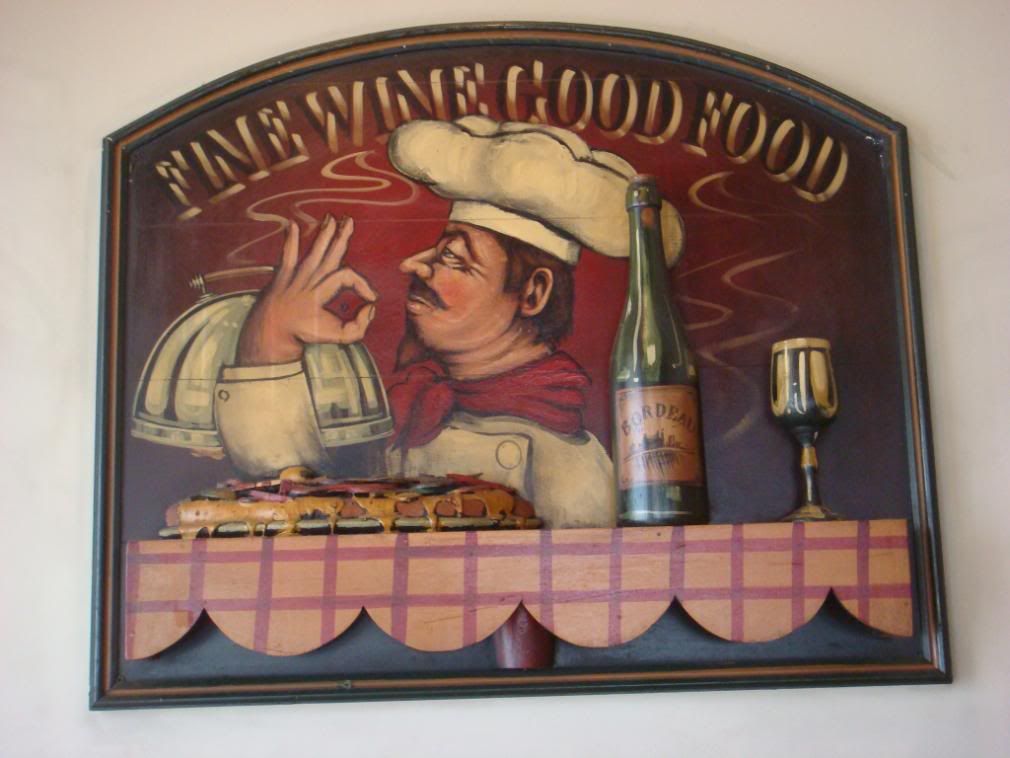 I shared a pasta and a desert with Tat-chan, since I didn't want to eat too much... So we had thiss Japanese style pasta, which was cooked with a soy sauce base.. Interesting right?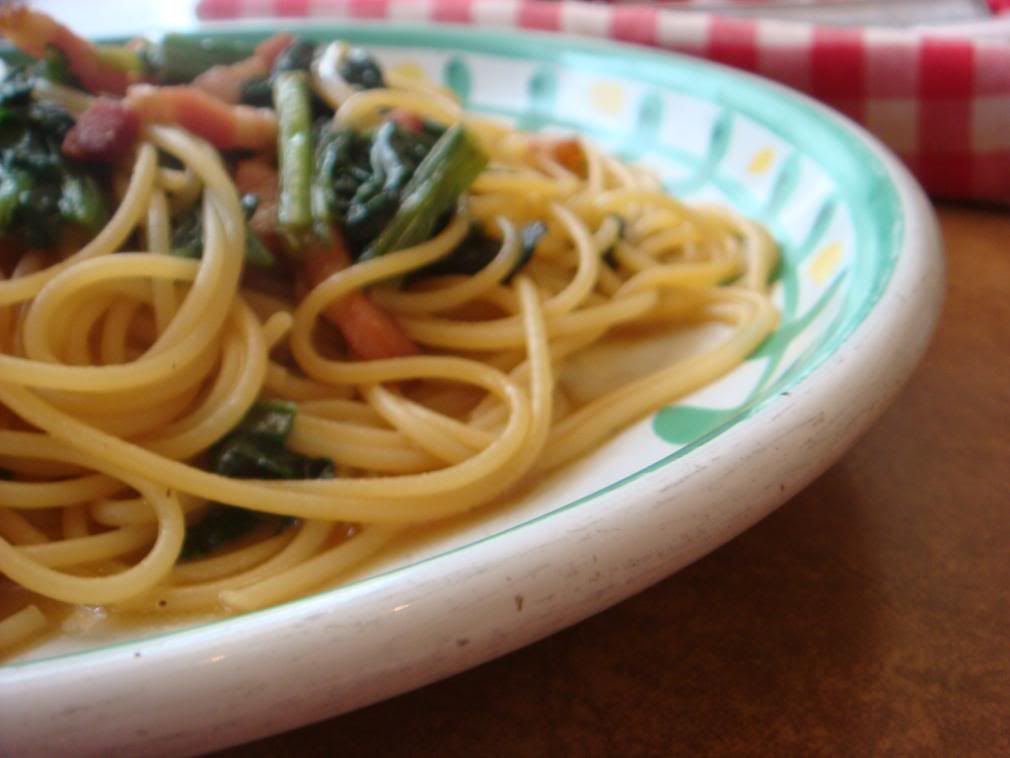 Here's the restaurant, but I think its a little too dark for you to see anything here..
And then came the desert that me and Tat-chan shared.. Ice-cream!!!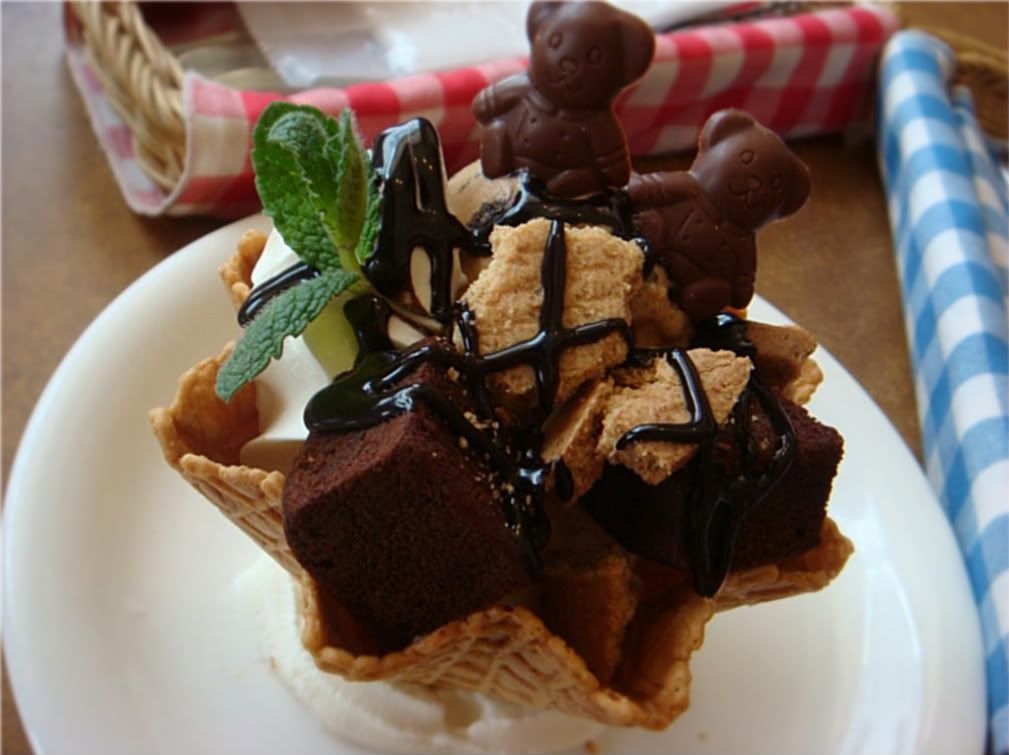 Our lodging in Kyoto? Really really bad!!!!
IF YOU ARE EVER HEADING FOR KYOTO AND YOU WANT CHEAP LODGING, DO NOT TRY UNO HOUSE(PICTURES AND PRICES ARE DECEIVING!)!! ITS OVER PRICED AND ITS DIRTY AND OLD!!!
Notice my sad face.. They had Tatami rooms which you share with strangers, and the mirrors on the wall are cracked.. The bathroom looks like it as never been washed before and the floor looks so dirty you don't even want to step on it!
So we hurried with putting down our luggages and headed out of the stinko place.. The only good thing about the location is the walking distance to the city... So we could walk to the city within 20 minutes...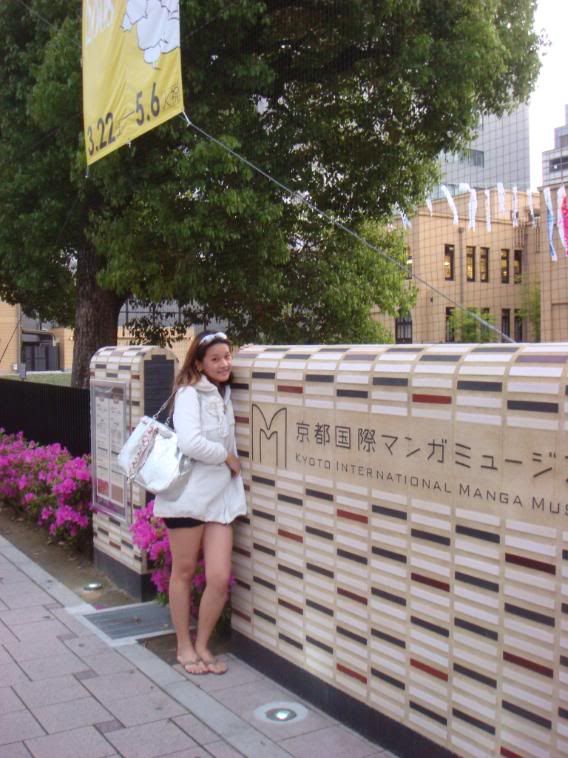 Along the way to the city, we passed the Kyoto International Manga museum...
Look at this!! Does it remingdyou of Wheelock place? Its actually the manga museum!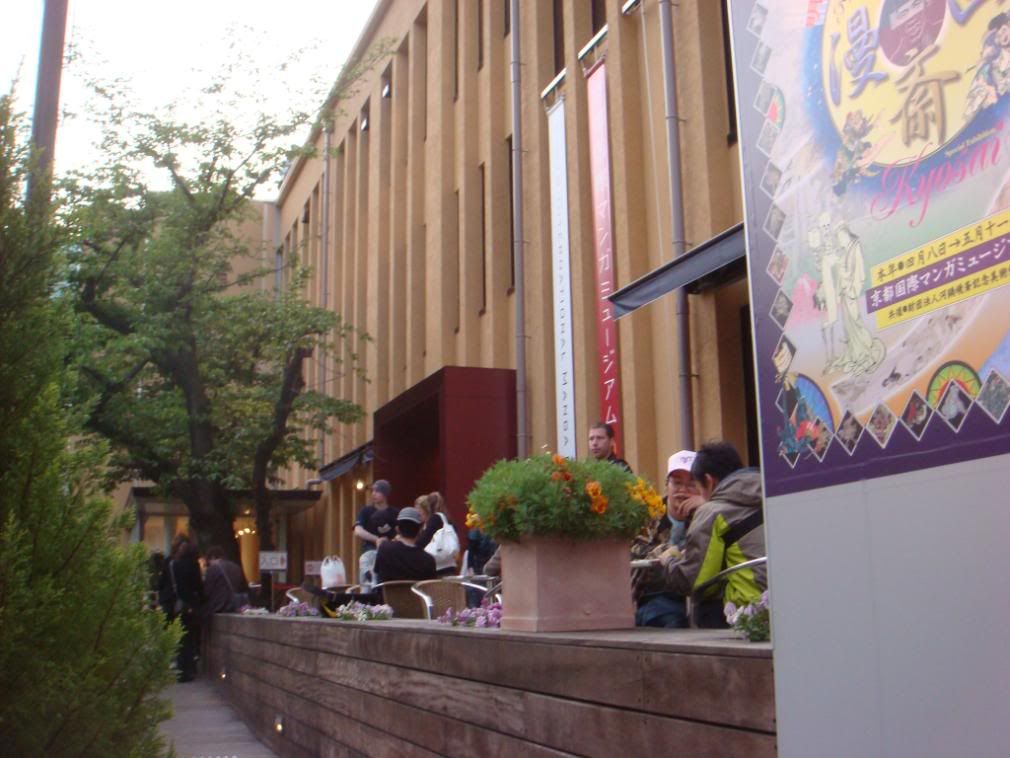 With a cafe for chilling... Very European style... Nice...
Walking on, we reached this shopping mall.. Nice building with alot of interesting stuff.. From the outside, it looks really simple.. But when you enter from the side door, if you notice the ach on the side of the building,
And it leads to this entrance,,, Notice Tat-chan sleeping in this picture..
And there is actually an open air courtyard in the centre of the building and this is what I see!!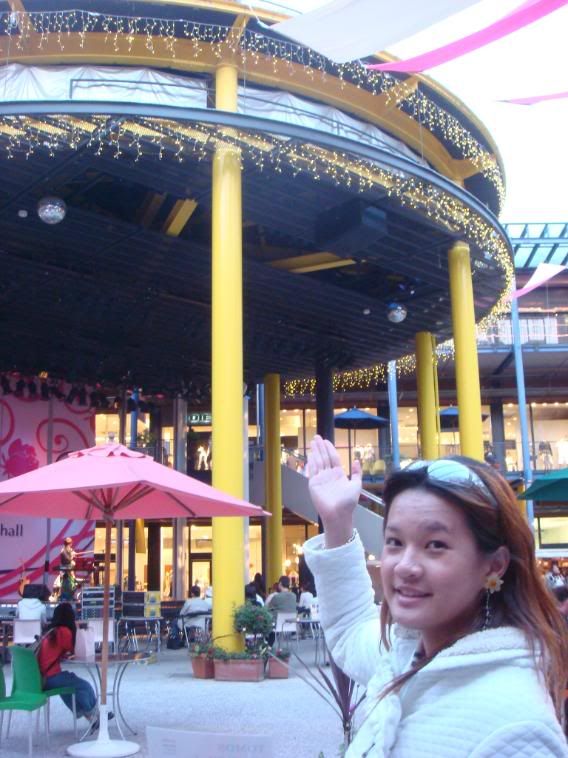 I saw a really cute display of my little pony... And I took a shot of my favourite childhood cartoon..
I used to have these figurines except the pony had coloured hair which I could comb..
A shot of the building from inside.. I was standing on the courtyard.. Look at the shops... Dun and the ribbons decorating the place.. It looks really nice..

And a shot from the stairs shows this..

After we exited the building, we headed for dinner.. We walked towards this shrine called Fushimi Inari Taisha (伏見稲荷大社)This was actually one of the filming sites for Memoirs of the Geisha.. We had no time to visit, so we can only catch a night shot from the opposite road..

So we pretty much walked to the end of the city, so it was time to head back.. We passed by this Matcha ice cream shop which was well known for their matcha.. So we bought a soft serve and shared!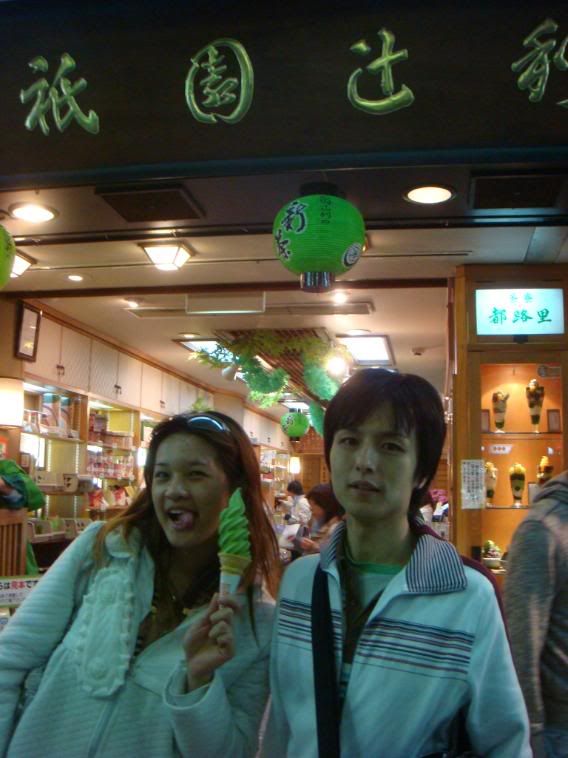 Walking on was a very small shrine and it was the last interesting thing of the day.. We simply stuggled our way back to the not so comfortable Uno-house..