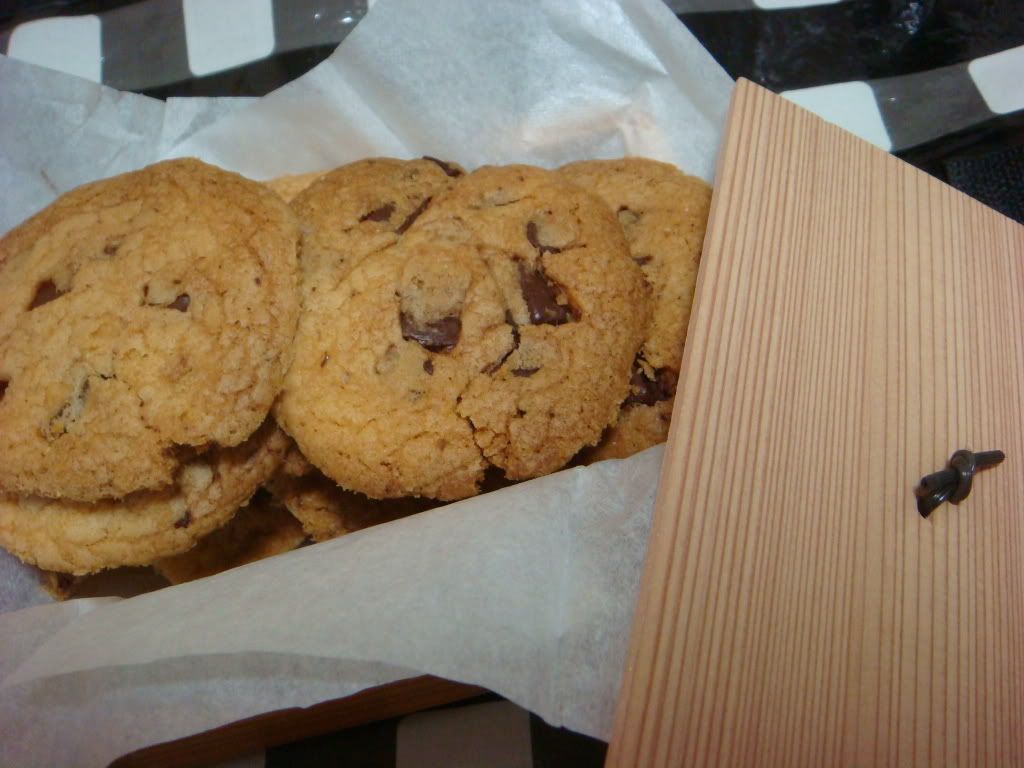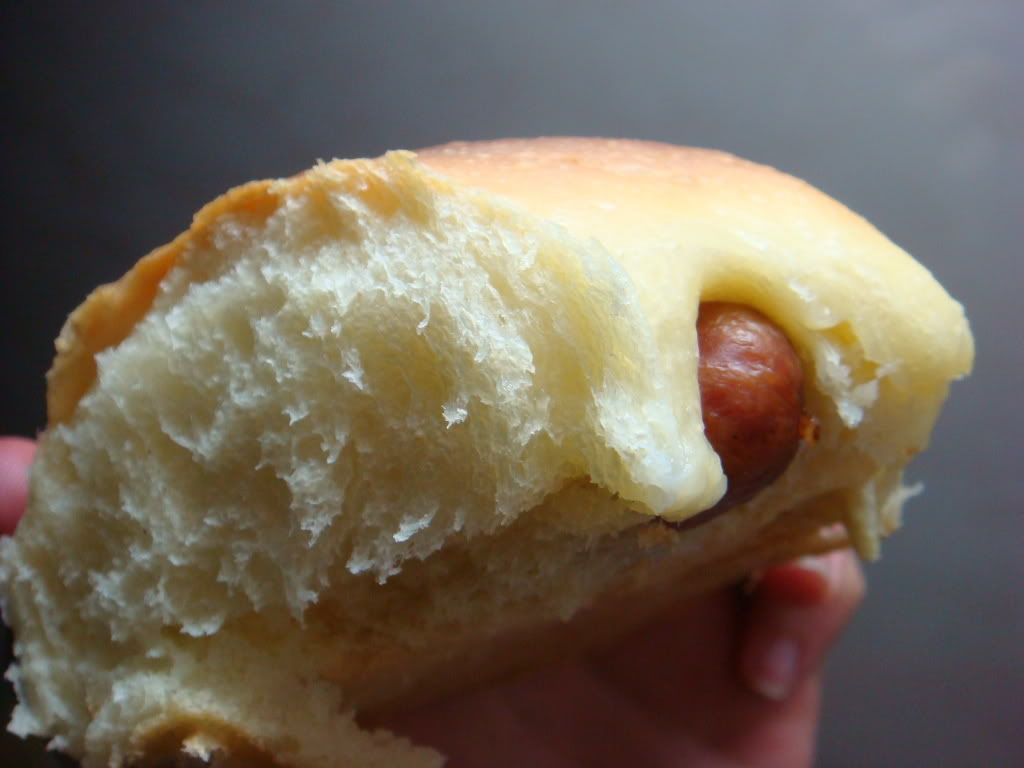 Thanks to Tat-chan, I had a chance to bake bread and cookies.. And for some reasons, the bread turned out better than my attempts at bread making in Singapore.. The shape dun look very good, but it was really tasty..
Possible reasons?
1. Tat-chan has a good oven.. (Since there is a bread rising temperature function to help the bread rise well)
2. Bread machine is not good with temperature control? Since I used mommy's bread machine.. Haha..
3. Japan has better ingredients? In particular, anything which requires flour seems to taste better here.. So it might be the flour here...
4. I kneaded the bread dough by hand. So maybe the warmness of my hands help the dough ferment better? Rubbish.. HAha.. AS if I have Solar Hands like Azuma KAzuma of
Yakitate JApan
..
5. Tat-chan provided me with really good wieners that blended with my bread dough..
Well.. enough with my crap.. Time to teach some basics on bread making..
Sweet Roll Dough Recipe
Directions
1.Mix water and yeast in large mixing bowl.
2.Stir until dissolved.
3.Add milk, sugar salt, eggs, shortening and 1/2 of the flour.
4.Mix until smooth and pour out onto floured surface. Knead while adding the additional flour. 5.Knead until smooth and elastic (about 5 minutes).
(Tips: Knead till the dough pulls of your hands easily without heavy sticking.. If he remains sticky, add more bread flour)

6.Round up in greased bowl with greased side up. Cover with damp cloth.
7.Let rise in warm place until double (about 1&1/2 hours). (Tips: Heat up ur oven for a minute and shut if off. Put your dough inside to rise the dough)
8.Punch down; let rise again until almost double.
9.Dough is ready to to make into cinnamon rolls or dinner rolls now.
The dough pretty much goes well with anything.. Its soft and fluffy.. Really good!!! Wrap your favourite sausage, or spread sugar and butter on top..
For cinnamon rolls, roll it flat into square, coat with cinnamon and sugar, roll it up and slice the rolls.. I will give an entry on cinnamon rolls soon!! So stay tune!! :D