Look at the crowd!!! This is how every baseball game in Hiroshima! Today's game is versus a pretty strong team.. Its
Tokyo Giants VS Hiroshima Carps!
There is this pretty cool score board that tells you who is batting, the speed of the pitcher's ball, who is the pithcer, who is scoring and the time too!
Here I am in the action!!! Take note of the background.. The major colours are white and red cuz that is the Hiroshima Carps' colour...
Surprisingly, even the toilets in the stadiums never run out of toilet paper...
During a special time, we have to release some pink balloons.. And these are the ones... Not sure what time though.. :P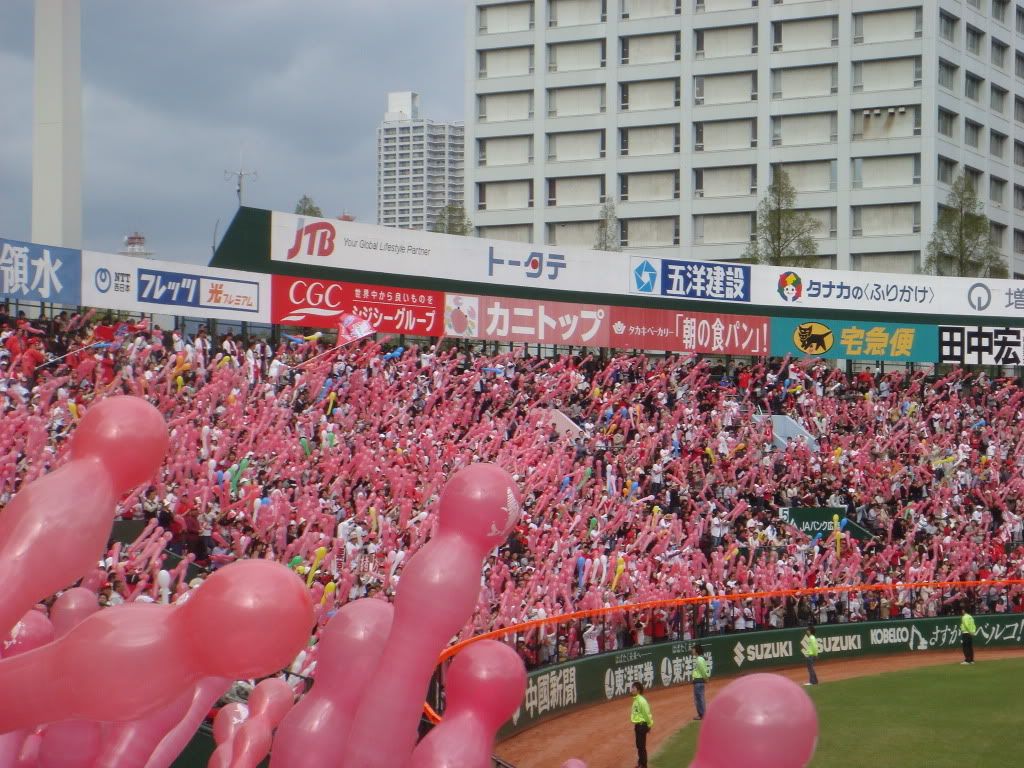 But since the balloons cost money, poor Akiko-san and I could only watch the pink spread!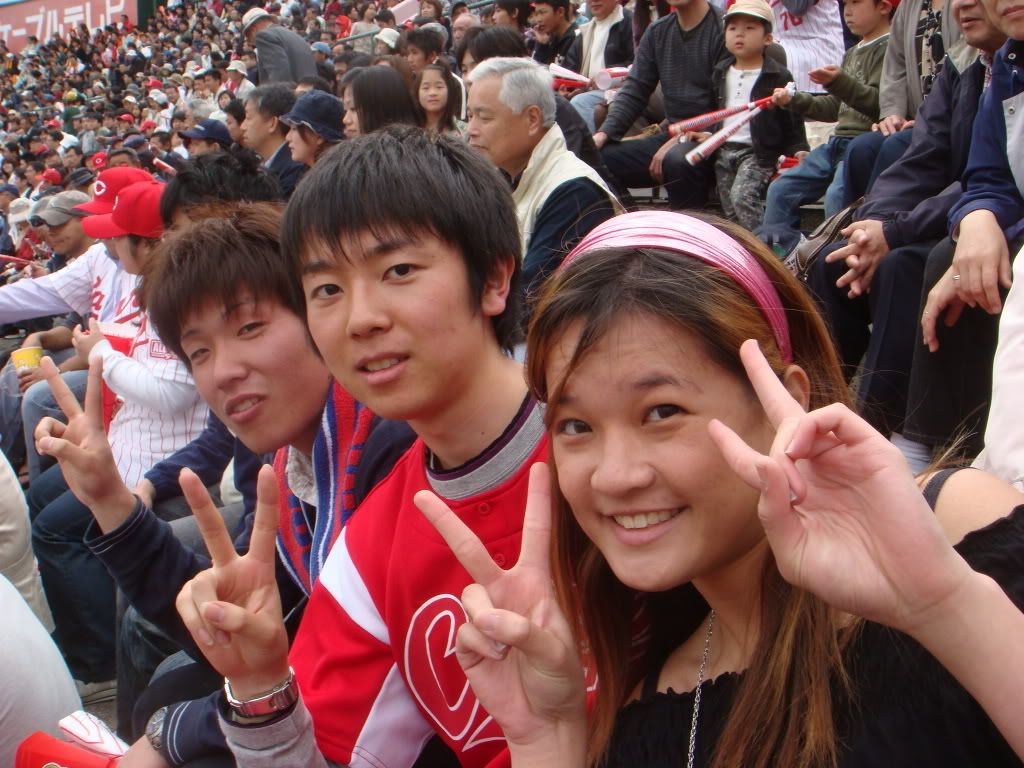 But thanks to these kind boys, dearest Akiko-san and me had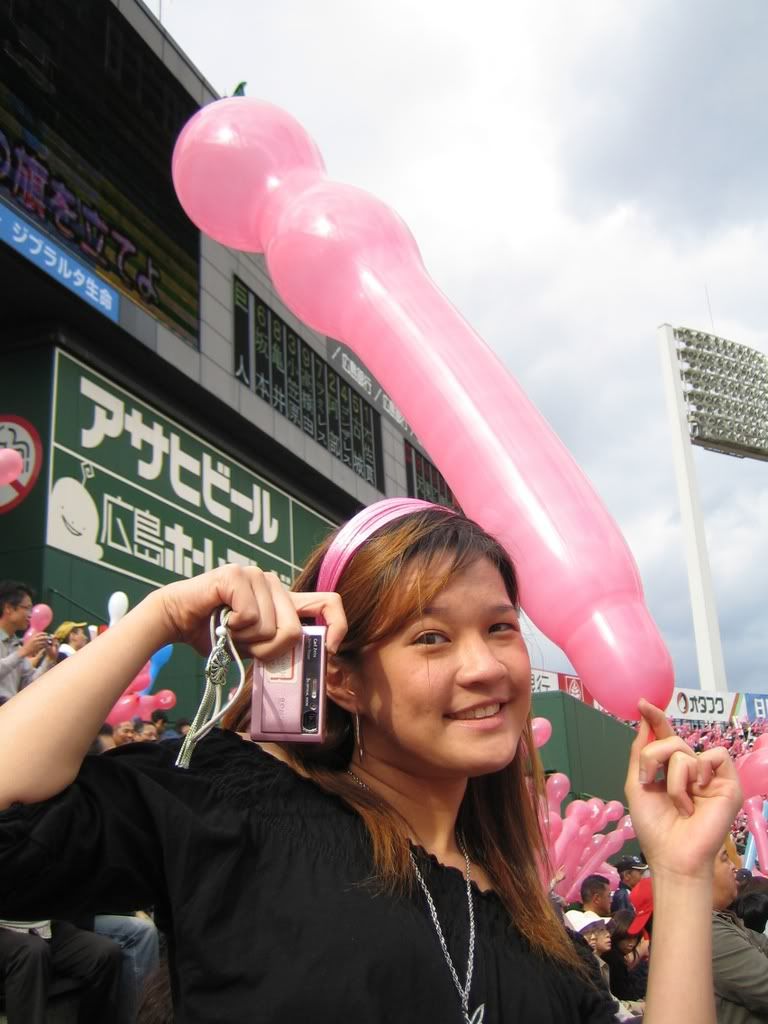 Balloons too!!! So there are so-called cheer leaders to signal time to release the baloons and we would release them!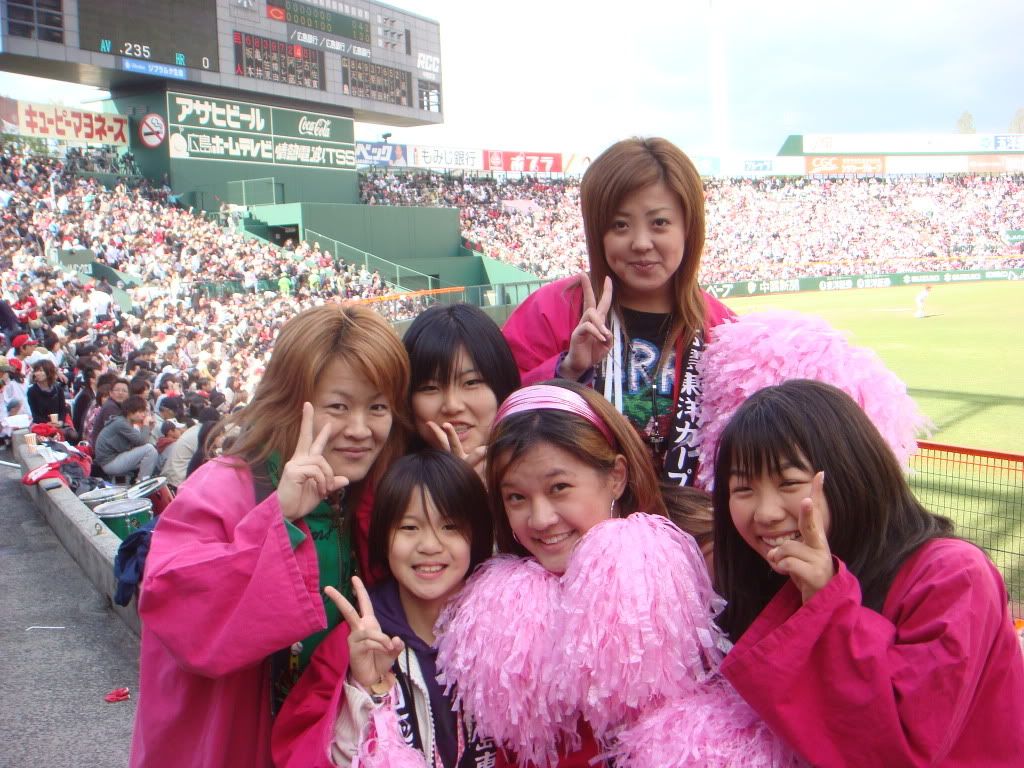 Here are the cute cheerleaders.. All pink, like the
Flowers in Spring! These are Tsutsuji, a flower which blooms after sakuras...
I uploaded two videos because this was the best way to describe the atmosphere to everyone!!




Prettty much reminds me of cheering back in Cedar.. IN case you are wondering what is kattobase、it means whack the ball!!