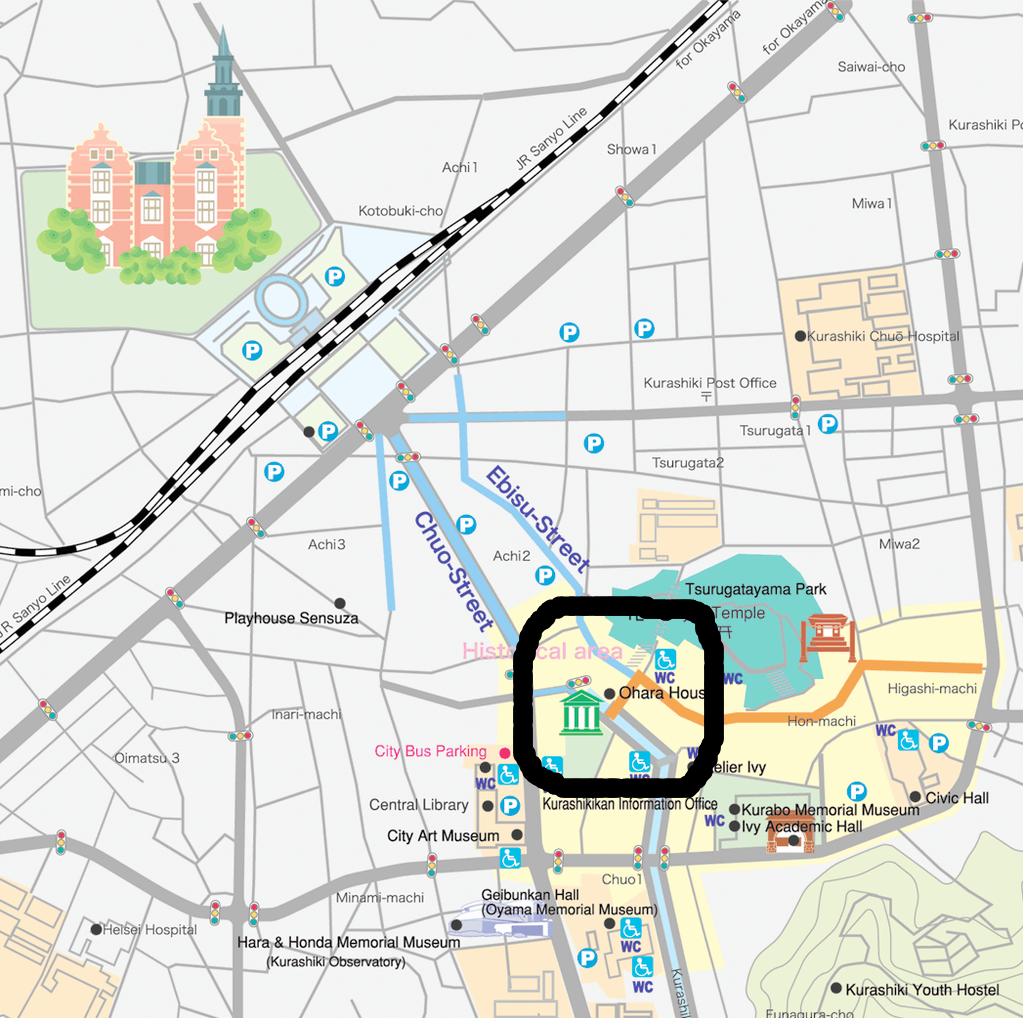 Sign 3 was the 美観地区...
It was kinda like a little area with a canal and traditional buildings surrounding it..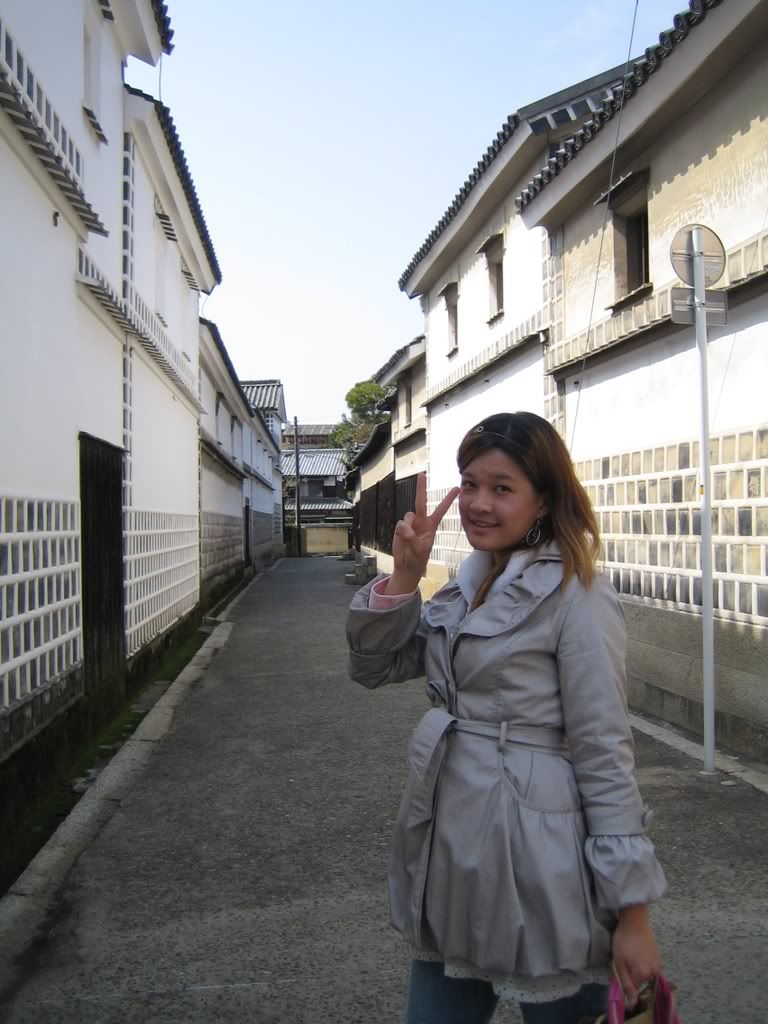 As I mentioned.. The buildings are traditional. These infrastructure are quite distinctive to 倉敷Kurashiki. Look at the square brinks below the while wall lined together.. When you see structures like this, its likely that the designer is from kurashiki...
This is the 倉敷川(Kurashiki kawa)canal that flows to the famous river of 岡山県Okayama Prefecture called the 高梁川(Takahashi Kawa) Takahashi River... Thx to Akiko-chan's efforts, this photos shows the 'sam-pan' in the background..
This building is actually the wall surrounding another one of the art museums in Kurashiki. This place is seriously packed with art museums!!
This is きびだんご.. The produce of 岡山県. If you recall
an entry in February, dearest Akiko-chan actually bought me something from 岡山県
.. ITs this brand.. This is the shop selling the speciality good of the okayama prefecture...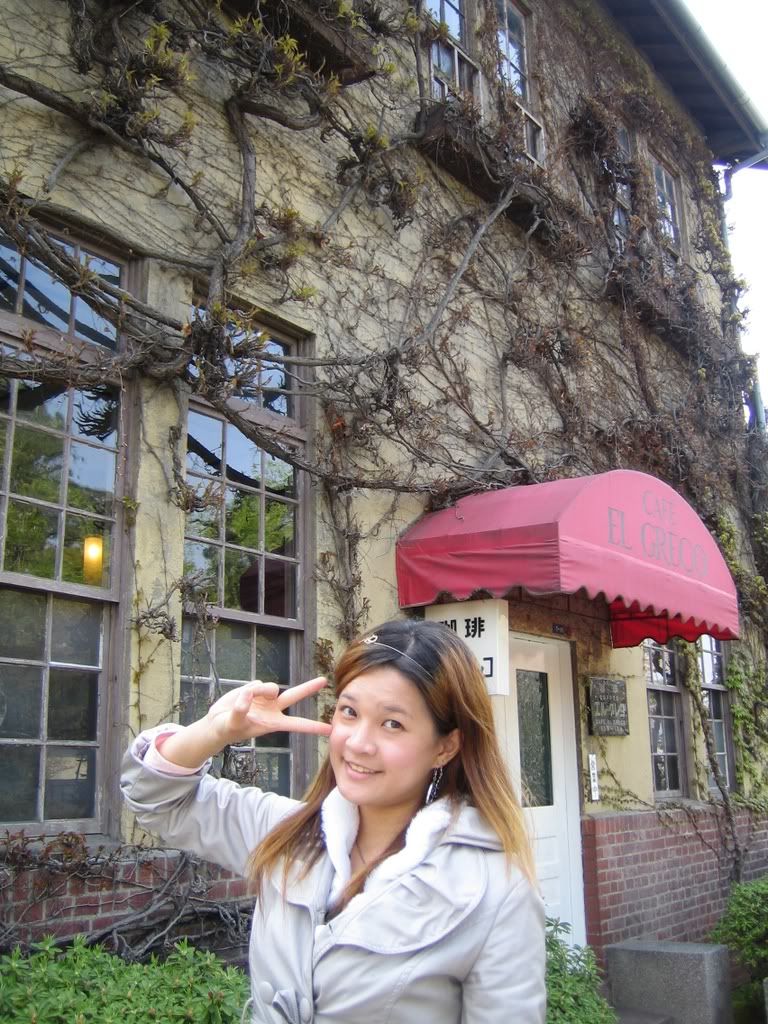 This is a cafe in a really 'lok-kok' house.. Actually, its not 'lok-kok', but its just built in this way to have a European feel to the building.. I wonder how they managed to grow the creepers all over the house though...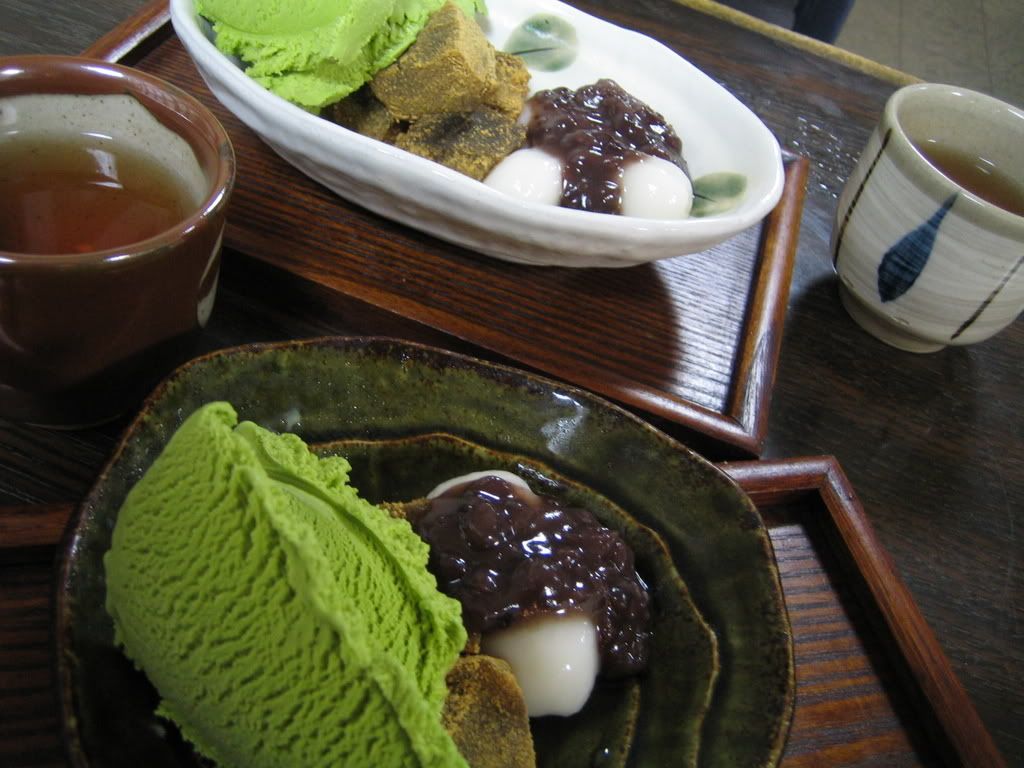 After so much walking and shopping, it was about 4pm, but we had to reserve our stomachs for the BBQ dinner.. So we had deserts instead!!! We wach ordered a 抹茶ぜんさいset.. Mine is smaller cuz I wanted to save money and reserve my stomach for dinner.. But this was like 350 yen? About $4.80.. The price is like eating at Ajisen dining.. So its not so bad.. Akiko's was about 400 yen, so not too far in temrs of price for a bigger one.. Well, every yen contributes to my savings ok?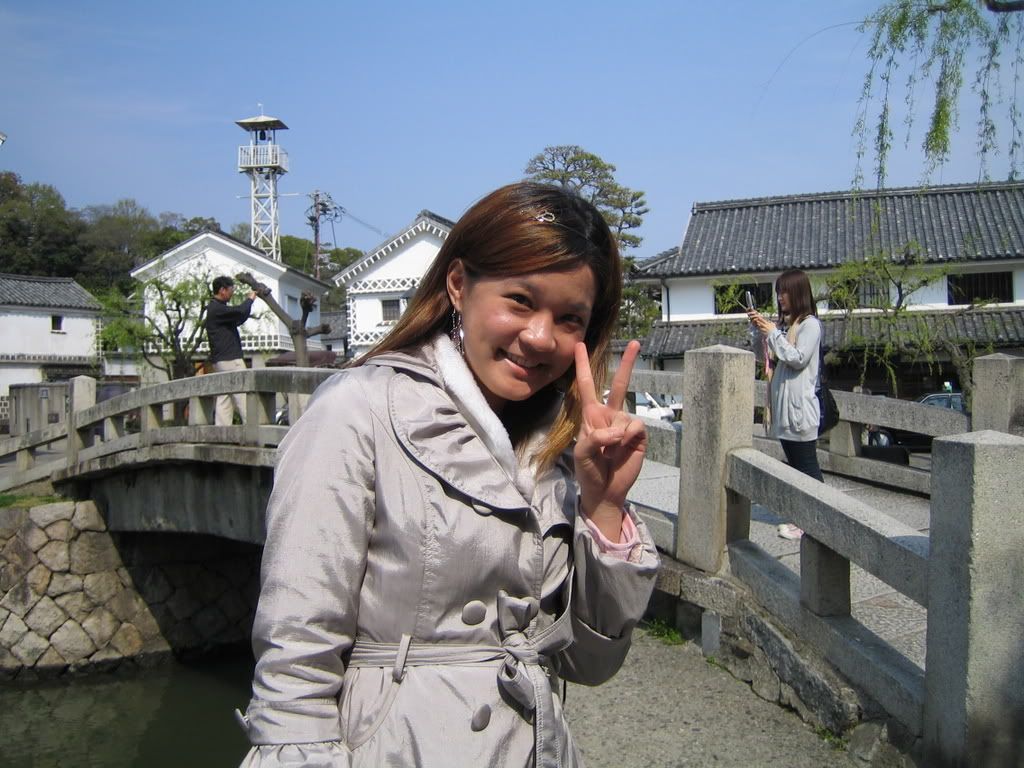 After our tea time break, I had a picture at the bridge crossing over 倉敷川(kurashiki kawa).. I think I seriously got fat.. Cuz for this photo.. I was big enough to cover a women behind me entirely!!!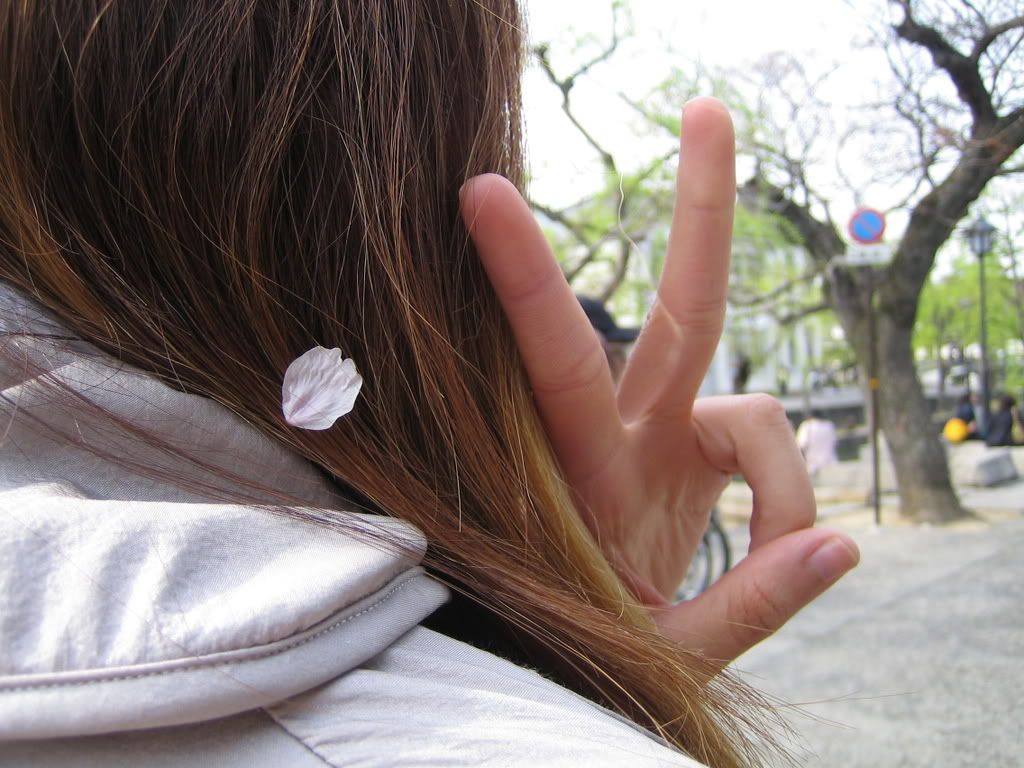 Sakuras would fall during this period since their bloom can only last for 2 weeks.. And one of the sakura petals landed on my hair!
BACK TO
Chronicles of 豚姉妹 Part 4: The Silver

Kurashiki
Sign 4:The Ivy Square