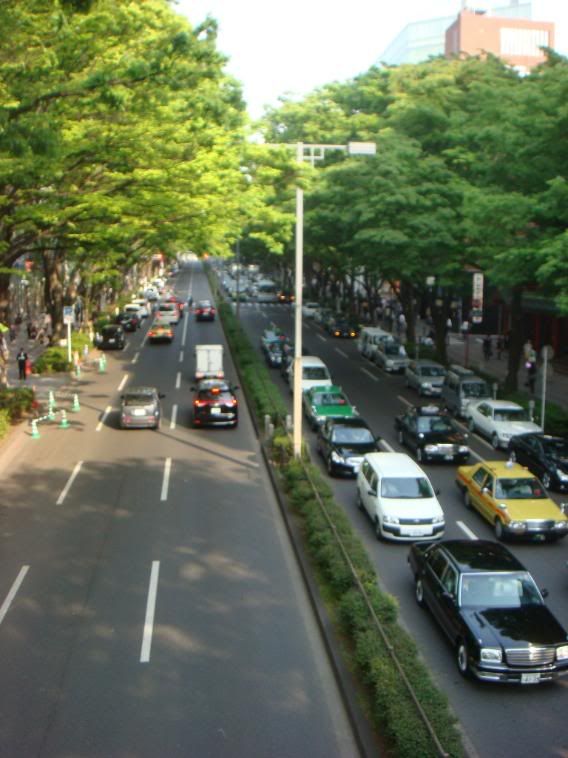 From Omotesando, we crossed an overhead bridge to walk towards the Shibuya station. This shot was taken from the overhead bridge and I feel it reminds me of Singapore...
Take a break from all that walking.. Look at my tired face...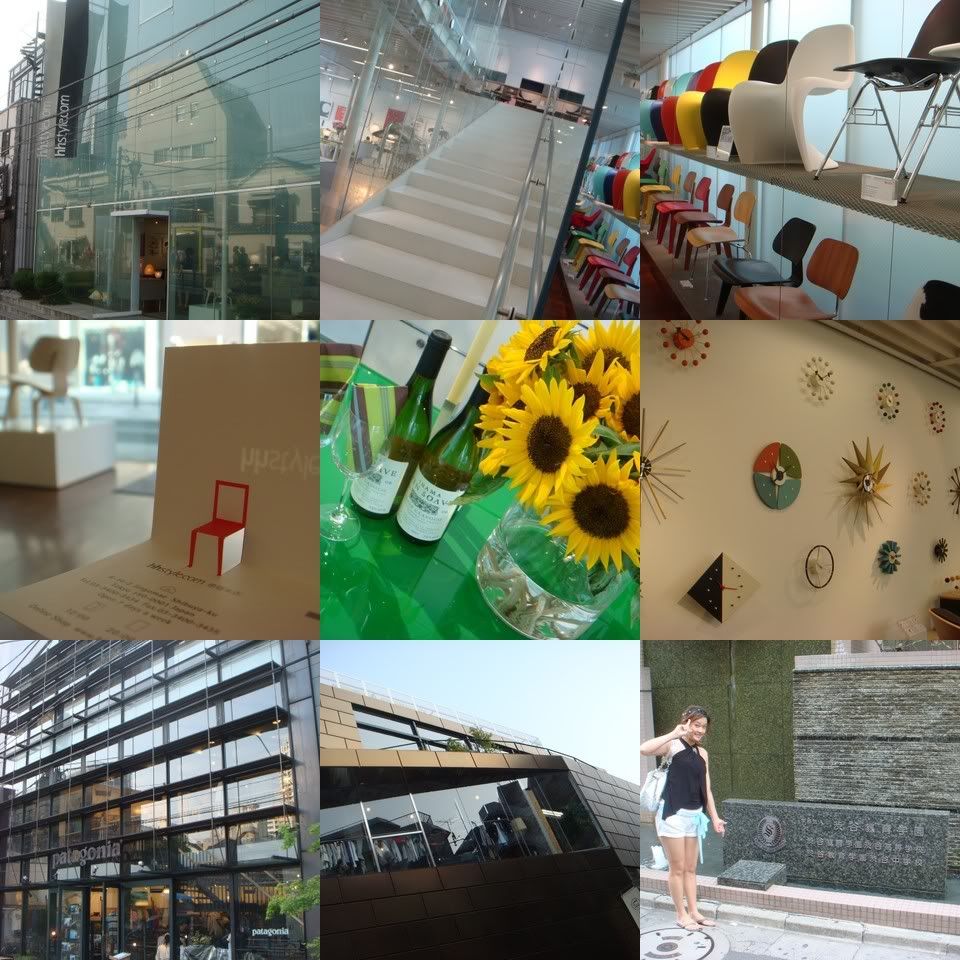 Tat-chan brought me to an interesting chair shop.. They sell designer shops that cost from few hundreds to up to a few ten thousands dollars per chair.. Some of them are actually Europe imports...
The bottom three pictures are some shops which I felt the design was special...
Walking on a little more, I was distracted by a song I often hear on TV by a band called Perfume... And I found a Truck with their picture, broadcasting their song.. I uploaded the MTV of the song that they were singing for the product.. YOu can see them eat the ice cream pino... Haha... I felt their voice are too 'dae'(dollish)...
We reached the train station and boarding the train, I found something interesting...
After a few stops, we reached Roppongi... We were one and half hour early for meeting Takeuchi-san... So we took a walk around the posh shops of the Roppongi Hills buildings... Where do these buildings remind you of?
Well, the stuff remindsme of Raffles City.. High class and posh... A box of cherry tomatoes for about $400 dollars?
Pet shop!!! And I caught a picture of a cat stretching from its nap!! So cute!!
The long waited dinner finally came and Takeuchi-san treated the both of us to Mexican Food!!!! Gracias!!!
There were NAchos and Tacos and kidney bean sauces and guacamoles, pina colada... MMMM..... hungry liao...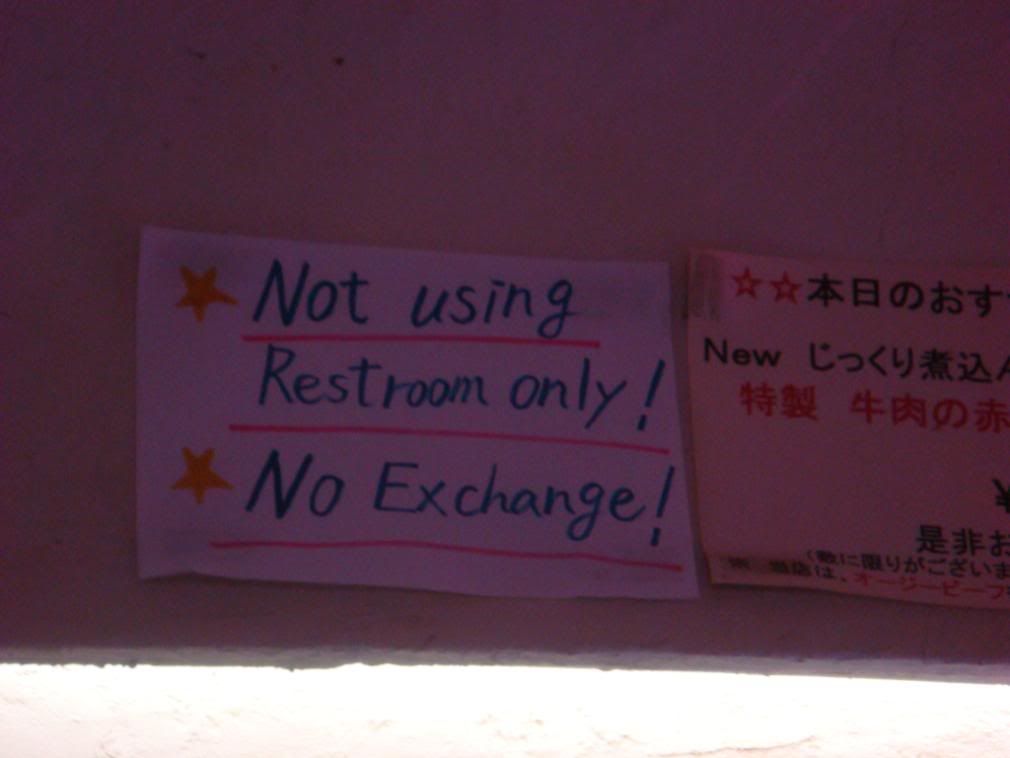 After dinner, we looked for a place to chill... One of our search led us to this underground pub that allows people to play air pistol... And I found this interesting sign... Haha...
But in the end, we settled for this cafe...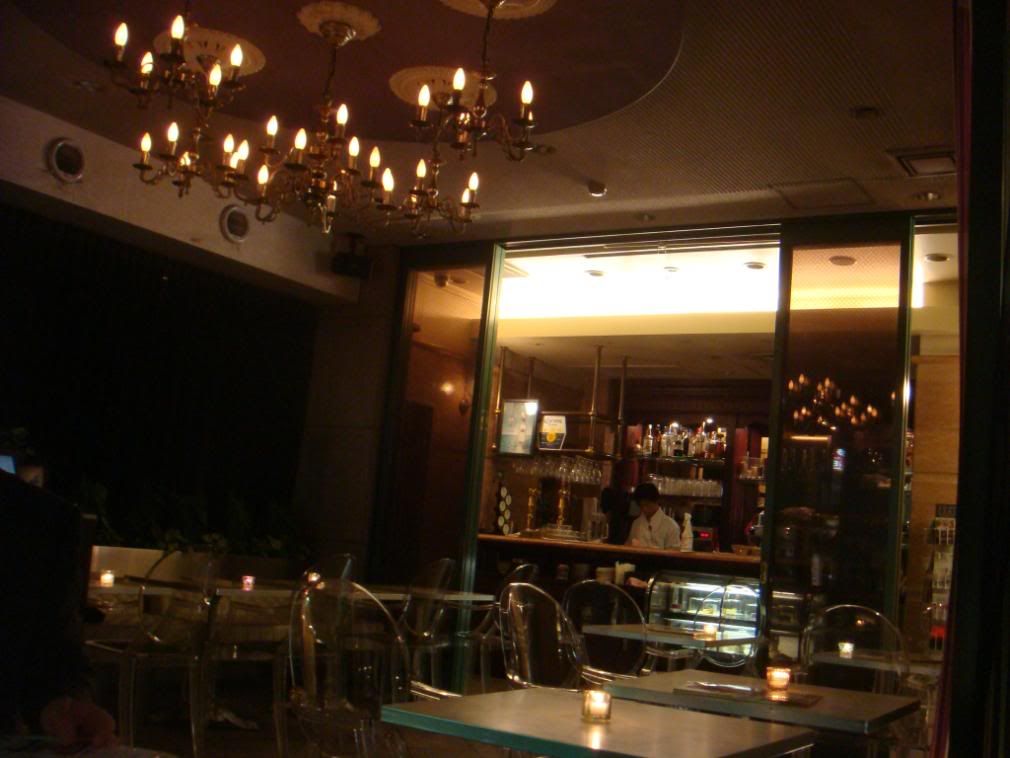 Pretty quiet and calm place.. They were playing Coach Carter on their projector screen....
Thanks to Takeuchi-san for the great night and dinner!!!
What's special here? Well, Tat-chan's family name is here... Ookubo=大久保